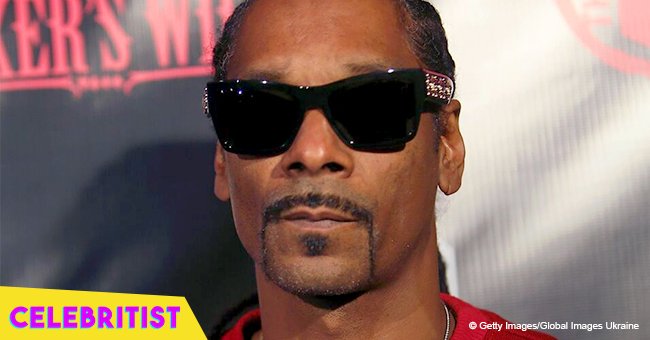 Snoop Dogg addresses rumors about cheating with woman who pretended to be pregnant with Offset's baby

After being caught in a cheating scandal that might put an end to his 21-year marriage, Snoop Dogg has finally spoken up about the situation and has shared his side of the story.
Snoop Dogg has been accused of cheating on his wife with the notorious Celina Powell, who many refer to as the "Black Widow." She has become quite a name in the industry after she previously accused Offset of being the baby daddy of her unborn child. While this was proven to be false, she once again claims that Snoop Dogg has been cheating on his wife and this time, she has the proof to back her claims.
Her proof came in the form of videos and text messages, which shocked fans at they would show Snoop half-naked in the videos. She even went so far as to tweet in one of her now-deleted accounts that she and the rapper engaged in sexual acts while listening to his Gospel album.
The startling evidence was posted by a certain Instagrammer named @lovelyti2002 and was then shared by The Shade Room. It included a screenshot of phone conversations between Snoop and Celina, exchanging photos of their bodies. One of the screenshots even shared flight information from when Snoop flew her to Denver just to be with him. Her receipts also included a clip of their Facetime conversation, where the two of them spoke to one another while away.
The latest controversy has been quite detrimental to his 21-year marriage to Shante Broadus, who has stuck by her husband through thick and thin. Known as being a family man after his tough circumstances in the 90's, the latest claim has just contradicted the family values that he has always been promoting.
After the reports have made some viral rounds on the internet, the legendary rapper felt the need to respond to the frenzy that's been threatening to ruin not just his relationship with his wife, but also his name. Hours after the Celina expose, he promoted his new show called "Clout Chasers" with a video that hoped to explain its agenda. He reveals that a "clout chaser" is someone who "tells you what they're doing and tries to become famous," heavily implying that this was Celina as he said "You, [expletive], you.".
Trying to hint that Powell's revelations were nothing but a part of a promotional stint for his new show, it's not impossible that this is true given the list of lies his accuser is known for saying. However, while he did not outright deny the claims, it is also impossible that the rapper is shutting down rumors in hopes of it never coming to light again as it would do some massive damages to his marriage.
Quite notorious for making up false stories, Celina also claimed that she was pregnant with Migos singer Offset's baby, who also happens to be Cardi B's husband and baby daddy. Offset quickly denied the claims, and she later admitted that she lied about it. This then prompted the "Bodak Yellow" songstress to call her "Crazy."
She also once shared that she had an affair with Waka Flocka, but eventually revealed that it was a lie during a live interview with DJ Akademiks. She admitted she only said those to get the rapper to leave his wife, Tammy Rivera, and eventually date her. Due to these crazy accusations, Waka ended up filing a restraining order against her after the incident.
What do you think? Is it Celina or Snoop Dogg telling the truth about their situation?
Please fill in your e-mail so we can share with you our top stories!