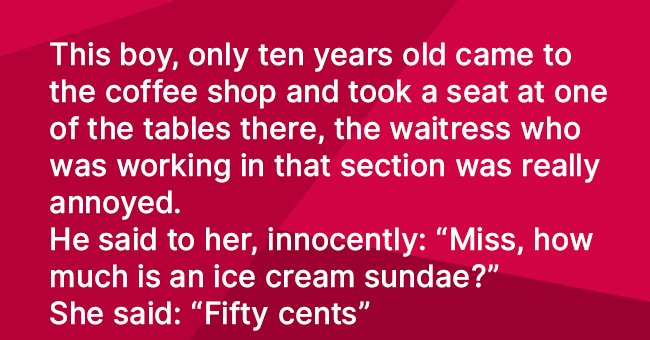 Heartwarming story about a poor boy and an ice cream

Here's the moving story about a waitress who thought that the boy couldn't afford an ice cream sundae, but the real reason was that he included her tip in his costs.
A 10-year-old boy appeared to the coffee shop and took a seat at one of the tables there.
The waitress, who was working in that section, was really annoyed when she noticed him.
She thought that the boy was only wasting her time because he was just a child, and he wasn't really going to spend a lot of money.
Against her will, the waitress approached the boy and put a glass in front of his face.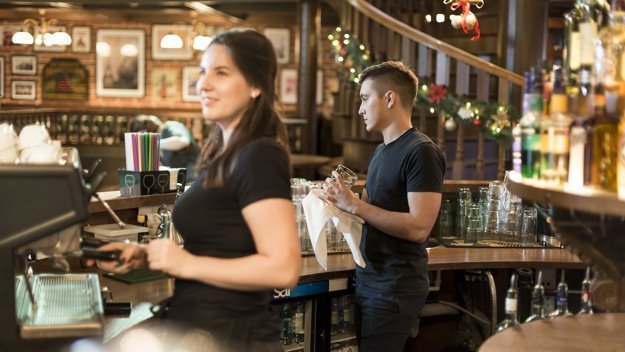 Source: Freepik
Follow us on our Twitter account @amomama_usa to learn more.
The boy asked her: "Miss, how much is an ice cream sundae?"
"50 cents," she replied.
The boy became quiet for a while, and it seemed that he was thinking a little. Then he asked the waitress for the cost of regular ice cream.
During that time, the waitress was getting impatient with the boy because there was a line of costumer building up over at the door.
She wanted to get on and seat all the people building up waiting for seats.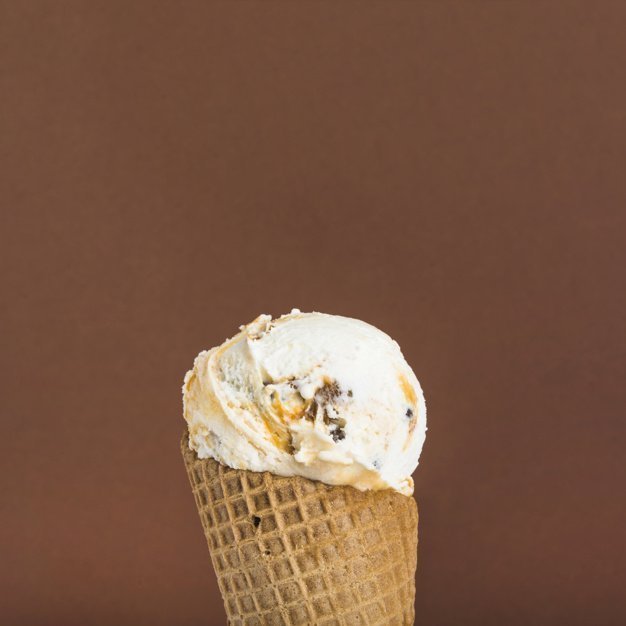 Source: Freepik
The waitress told the little boy that the plain cup of ice cream is 35 cents.
Finally, the boy decided to order the regular ice cream. He smiled as he gave his menu to the waitress.
After the waitress returned with the boy's order and the bill, she left without saying anything.
The boy politely sat at the table while enjoying his ice cream. When he's done, he paid for it and left the coffee shop.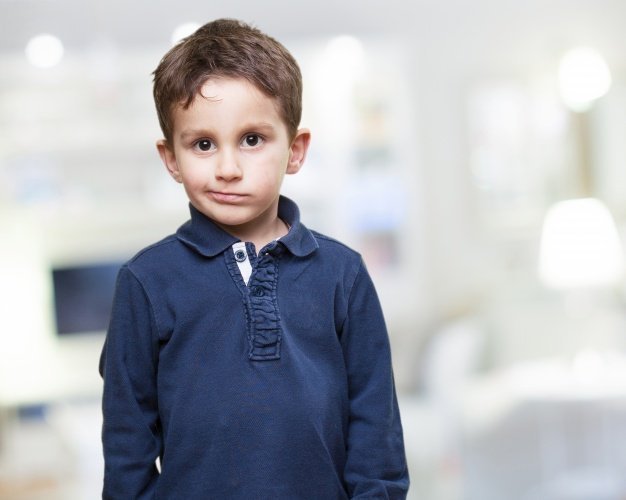 Source: Freepik
The waitress soon noticed that the table was empty and she felt pleased about it. She immediately cleared up the table, preparing it for the next customers.
While clearing up the table, she saw something that made her feel incredibly sad.
The boy had left her a 15 cent tip. It's the reason why he couldn't afford an ice cream sundae. He had given her the rest of the money he had.
The waitress paused for a moment thinking about what the boy had done. She was overcome with guilt at the time.
Please fill in your e-mail so we can share with you our top stories!