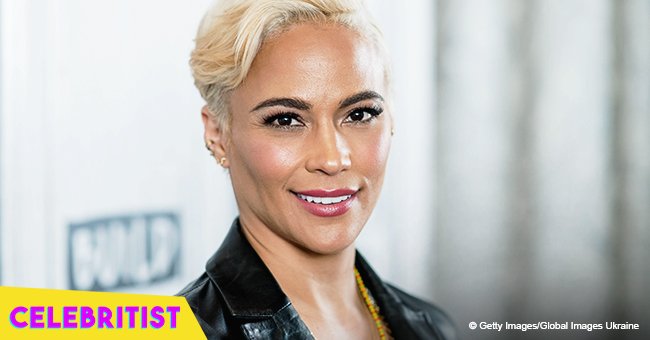 Paula Patton's son sings 'like Aretha Franklin' at school talent show in video by father
Paula Patton and Robin Thicke's son, Julian, seems to have inherited his father's talent for music. In a video posted to Instagram by the proud father, the boy is belting some high notes to an Aretha Franklin song.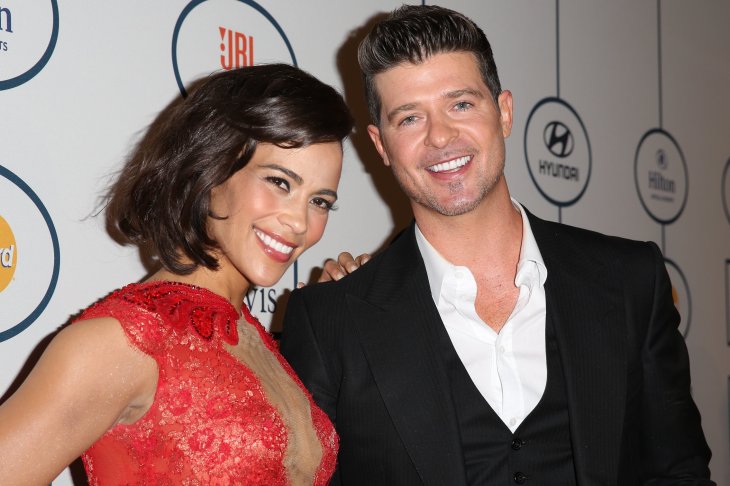 Credit: GettyImages/ Global Images of Ukraine
Patton and Thicke were high school sweethearts. They were a couple for almost 21 years and married for nine until Patton filed for divorce in 2014. They share son Julian Fuego, 8, who was in the middle of a nasty custody war a few years ago but now lives happily between his two parents' homes.
The cute boy has been stealing hearts left and right on Robin's Instagram account, and in recent videos that the singer shared in the wake of Aretha Franklin's death, Julian has proven that he carried the talent for music on his DNA.
Thicke paid tribute to the Queen of Soul, who passed away on August 16, by posting two videos with his children. The first one is a clip of him singing to "Respect" with Julian while rocking his 5-month-old daughter, Mia. The little girl is the first daughter of Thicke and girlfriend April Love Geary.
"Celebrating Aretha last night!" Robing captioned the video. Fans couldn't believe little Julian's voice range, filling the "Blurred Lines" interpreter's comments with praises for the little boy.
One user wrote Wow, Julian has The voice Gift!!" and another added, "I wish I could like this a million times. Julian is coming through with those background vocals. Oh, Jesus we better get ready for Fuego."
The 41-year-old must have noticed the love his eldest son was getting on social media, and he later shared a video of Julian shinning by himself as he sang to Aretha Franklin's "Amazing Grace" at his school talent show on May.
Wearing a black blazer, white pants and matching white t-shirt, and printed shoes, Julian stood in the middle of the stage as he gave a moving rendition of the song to a crowd that was mostly silent as they basked on the boy's sweet, melodious voice.
"Julian singing "Amazing Grace" at school talent show in May. Just like Aretha Franklin!" Thicke captioned the video. And while most people agreed that the boy has talent, the singer faced some backlash for comparing his son's voice to that of the late Queen of Soul.
"Why you want to say like The Queen. He can Sing but not like the Queen. He has his voice and style," said one user, expressing her disagreement with Robin's choice of words. Another user chose to focus on Julian's performance and wrote "Beautiful! Love how he put emotion and white soul into the song!"
LAST GOODBYE TO ARETHA
Robin and Julian joined several other artists and personalities of the industry who pay their respects to the late singer after she passed away. The singer, who's considered one of the most iconic voices of the last seven decades, lost a long-lasting battle with pancreatic cancer, according to reports.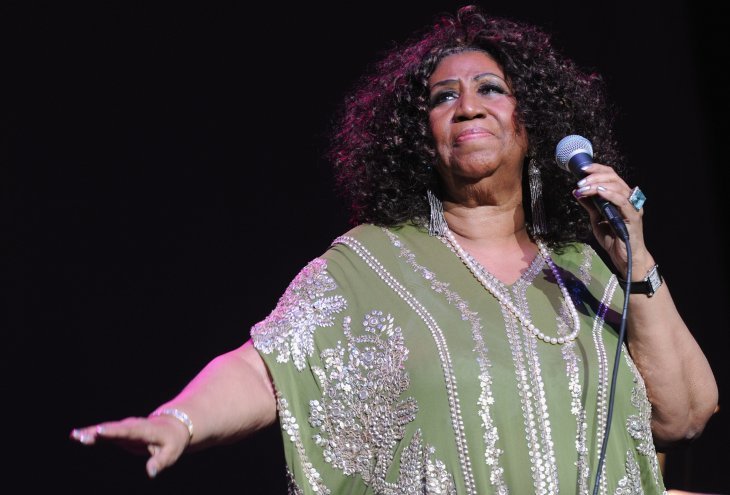 Credit: GettyImages/Global Images of Ukraine
Her family released a statement that reads:
"In one of the darkest moments of our lives, we are not able to find the appropriate words to express the pain in our heart. We have lost the matriarch and rock of our family. The love she had for her children, grandchildren, nieces, nephews, and cousins knew no bounds."
And continued:
"We have been deeply touched by the incredible outpouring of love and support we have received from close friends, supporters, and fans all around the world. Thank you for your compassion and prayers. We have felt your love for Aretha, and it brings us comfort to know that her legacy will live on. As we grieve, we ask that you respect our privacy during this difficult time."
Like Thicke, other stars paid tribute to the singer.
Kelly Rowland, Jennifer Hudson, Lady Gaga, Jennifer Lopez, Paul McCartney, Diana Ross, Usher, Pharrell Williams, Snoop Dogg, Lionel Richie, Justin Timberlake and former President Barack Obama among others, took to social media to express how Franklin touched their lives and changed the music industry with her talent.
Please fill in your e-mail so we can share with you our top stories!