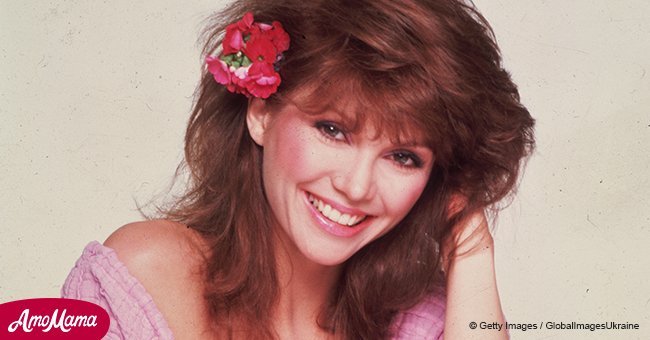 Remember Pamela from 'Dallas'? Now she is 67 and she is still a real beauty!
39 years have passed since Victoria Principal first started filming on "Dallas," and she still looks young and beautiful despite the many years that have passed.
68-year-old Victoria Principal, who first appeared as Pamela in the "Dallas" soap opera at the age of just 27, was an absolute stunner when she first joined the show. But just because nearly four decades have passed, doesn't mean she isn't just as lovely.
Despite the fact that Principal was married to a plastic surgeon and unconfirmed rumors speculate that she is "filled with botox," the actress has a young spirit and inner energy that makes her look young at her age.
Principal has always had her class and plenty of intelligence that has made her a successful Hollywood star. She first came to Hollywood with no money or car, only a dream, as she remembers.
She left the show in 1987, but kept up her class and beauty.
"I try to treat people the way I would like to be treated, but I can't worry about what everyone's going to think."
The stunning woman was all about the beauty and healthcare, even writing a book about skincare, health, and harmony within the body, becoming one of the best-selling authors in her sphere.
Her first roles included "Times of Judge Roy Bean" (1972), and "The Naked Ape" (1973). Principal also took the opportunity to pose for a nude shoot for Playboy in her 20's.
Christopher Skinner was Principal's first husband, but their marriage only lasted a few short years. The former couple actually met backstage on the set of "Dallas."
The actress's second husband was Beverly Hills plastic surgeon, Harry Glassman. After a 21-year marriage, they split in 2006.
The actress played Pamela in "Dallas," and her marriage to Bobby Ewing was the center of attention on the popular show. This television couple became one of the most-recognizable at the time.
In 2012, the directors of the soap opera got all the actors together for a reboot of the iconic show, but Principal did not come back to join her co-stars Patrick, Linda Gray, Ken Kercheval, and legendary Larry Hagman.
The young and beautiful actress won hearts of millions back in the days, and her fans still praise her.
Please fill in your e-mail so we can share with you our top stories!