20 Awkwardly Stuck Animals Who You Might Feel Sorry For Laughing At
One of the most wonderful things about having a pet is the way they make us laugh at the best moments. They give us comfort, unconditional love, and all-around happiness. The following animals, however, make us chortle even more than others because of their craziness.
20. This mouse decided to try his 'Mission Impossible' moves. What an incredible moment captured as a picture. Most of the time we can't see mice at all because they're so fast.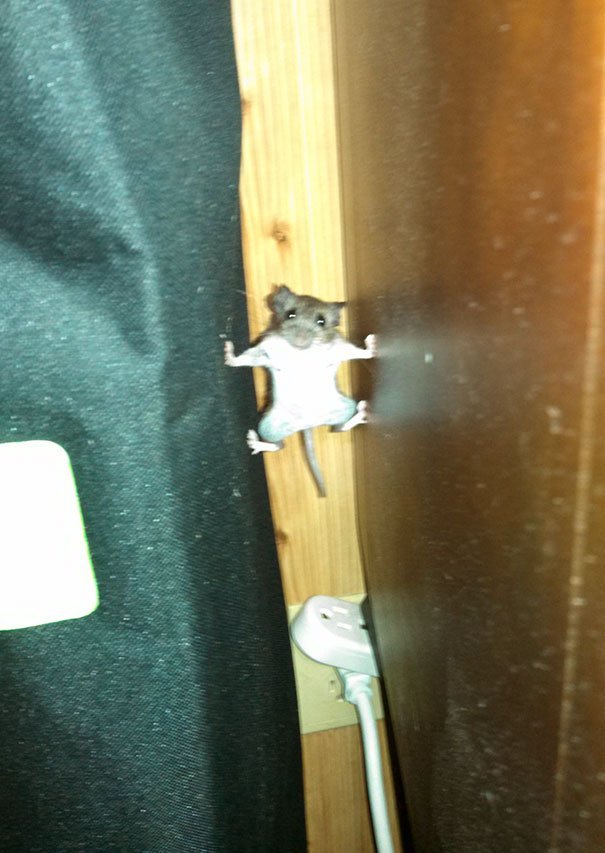 19. This picture shows a seal who ran directly to the glass wall. Even though this position seems uncomfortable, he looks pretty happy.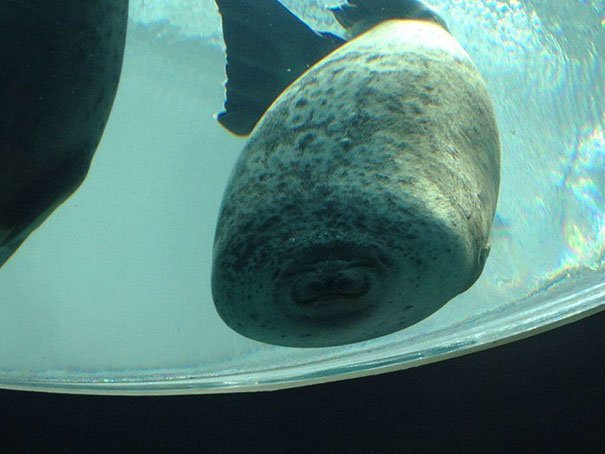 18. This black labrador doesn't even care that he took the whole door with him. He's just very happy and maybe tired.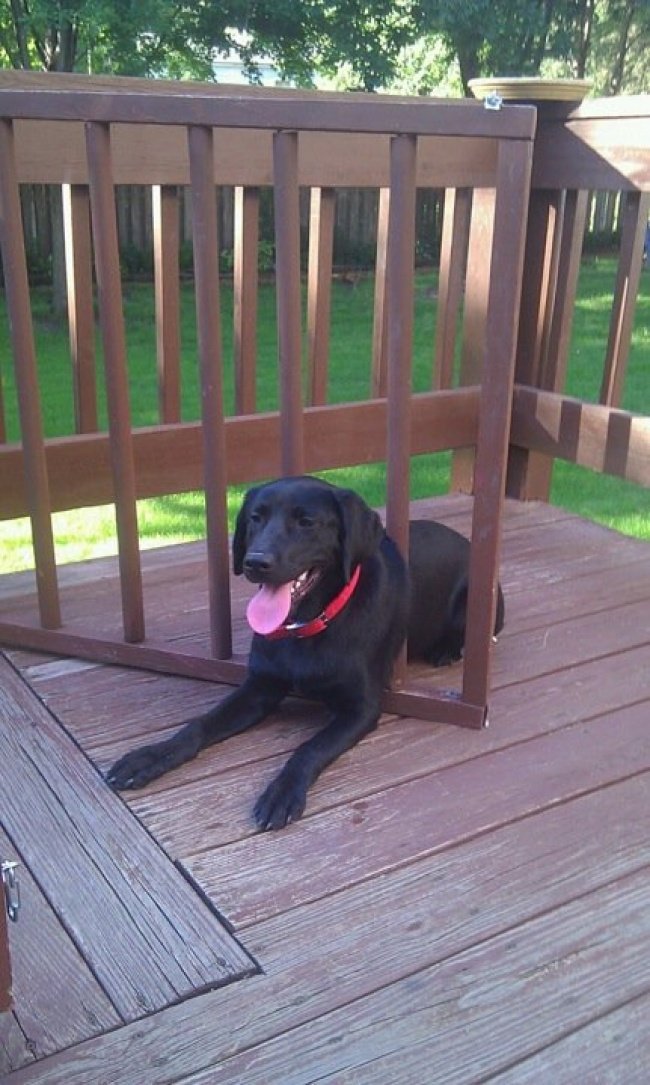 17. A cute kitty that looks pretty cozy inside a sock. We wonder how old he is and if he got into that sock himself.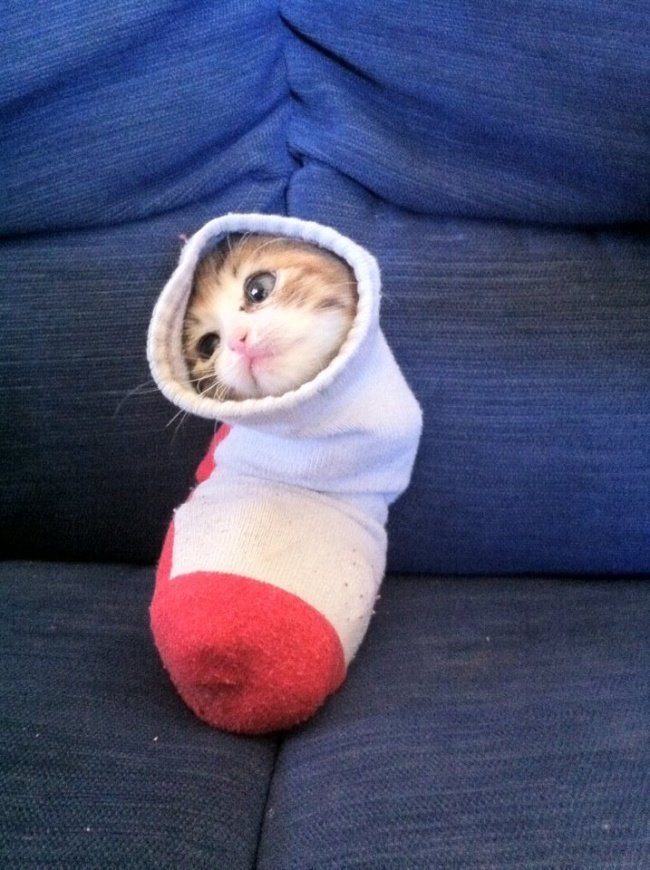 16. This cutie learned the hard way that playing with the foam wasn't the best plan. But look at his face! So adorable!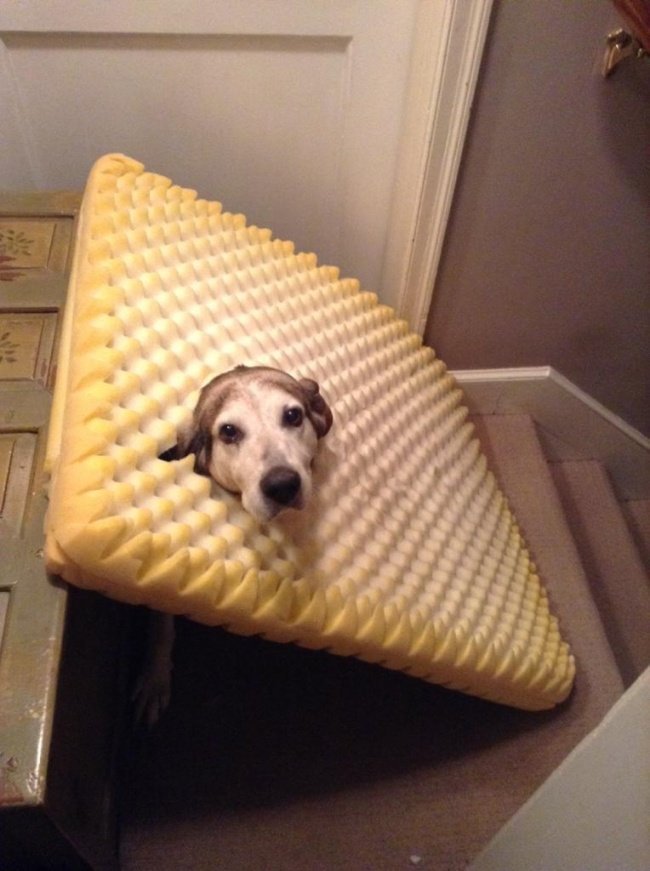 15. Poor cow! She was clearly trying to cross the road and failed at jumping the fence. We wonder how the humans got her out.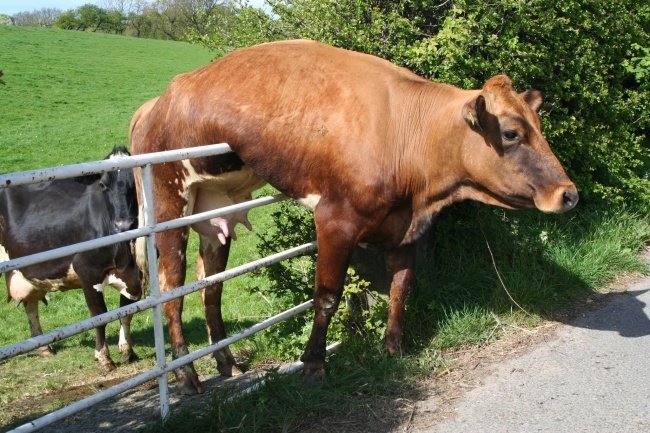 14. Another cutie that looks pretty cozy inside their human's clothes. Though this one looks a little confused about his situation. 
13. Well, this pitbull doesn't understand why the cat fits through the door and he can't. Though, we guess he fits now. 
12. This cat clearly did not plan whatever he was doing correctly. Or did he? What was he doing?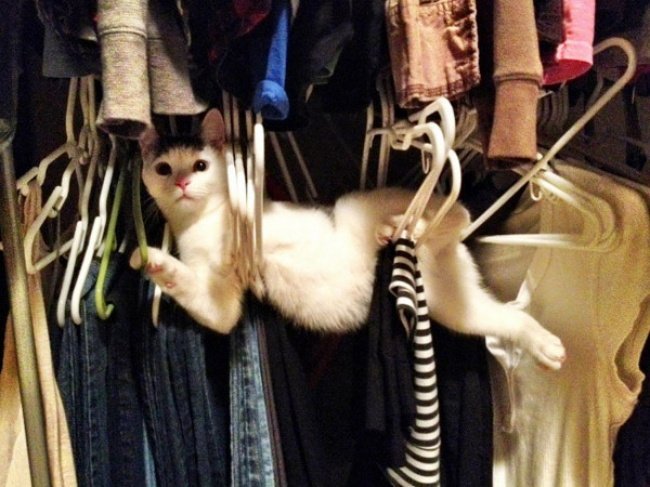 11. Another pet stuck inside something. This ferret just wanted a hidey-hole but the toilet paper roll was not the best option.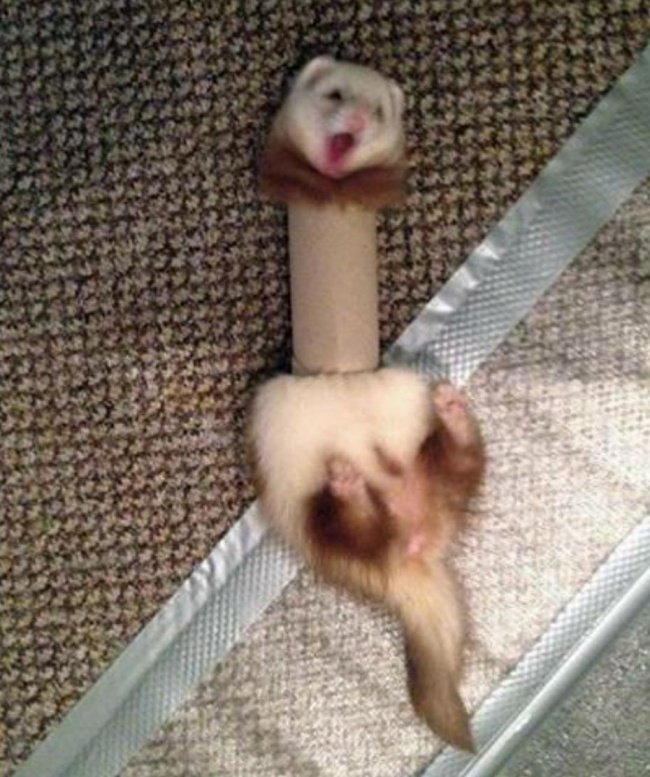 10. Well, another battle between a dog and the blinds. Clearly, no one won this one. The war continues.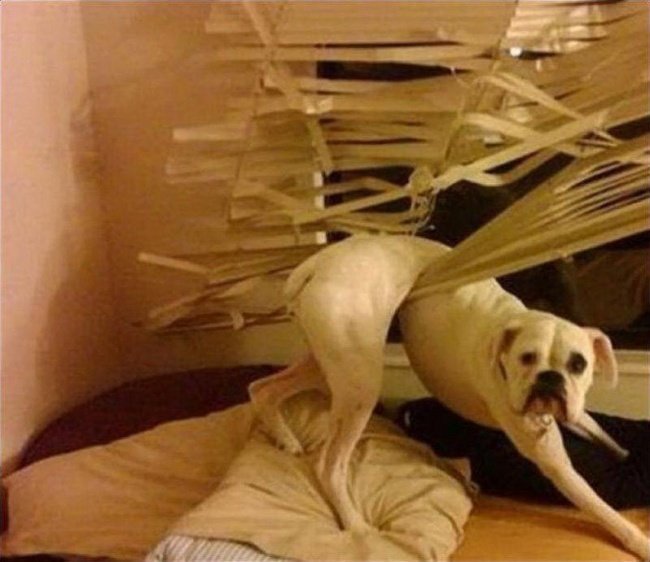 9. We have to wonder how this happened. Did the owners put him in the bag themselves for a picture or did he get there on his own?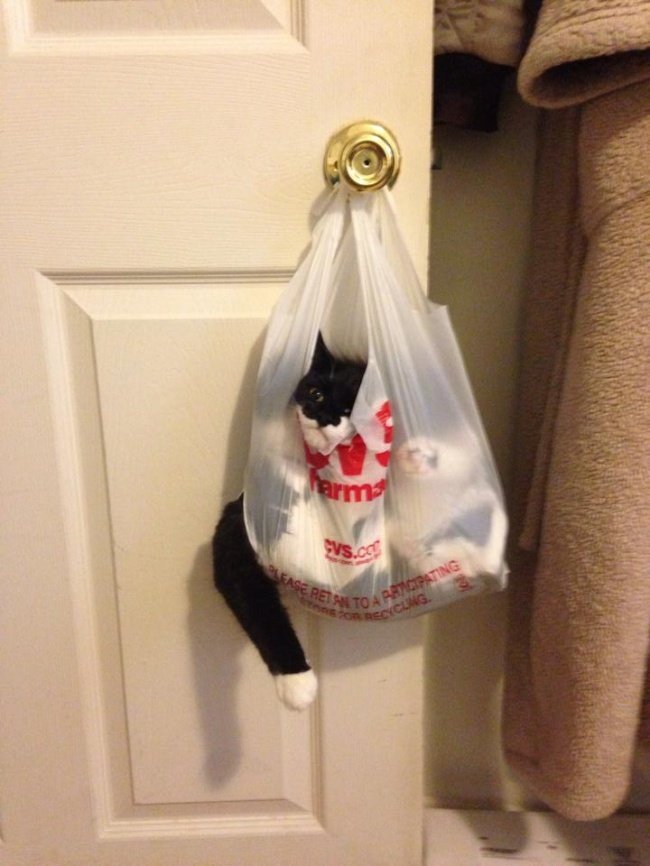 8. 'Well, the humans like to sleep here. What did I do wrong?' This adorable cutie doesn't understand how hammocks work.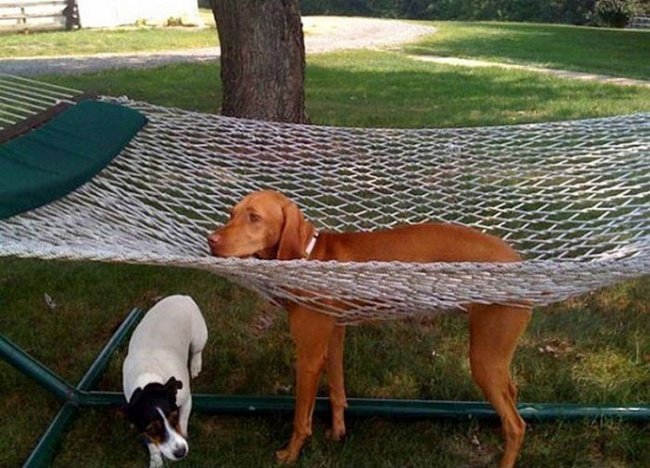 7. They're all so cute when they get stuck but we have to wonder what they're thinking when they put their heads through a chair.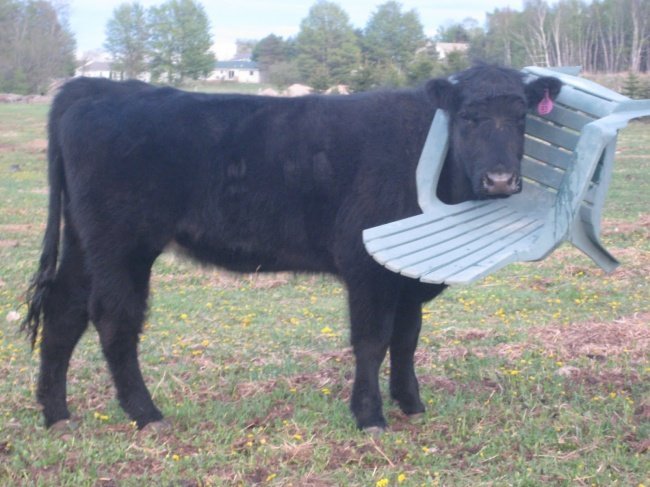 6. Cats love getting into tight spaces. We might never know why but this cutie inside the plastic wrap of this bottles looks uncomfortable.
5. We can clearly tell who is the good boy and who is the naughty boy. Why were you going into the trash?
4. Someone saw the human baby having fun in the toy car and wanted to try it out. The other cow is judging him. 
3. Sometimes the best-laid plans don't work out. 'Human, could you please get me out this thing?'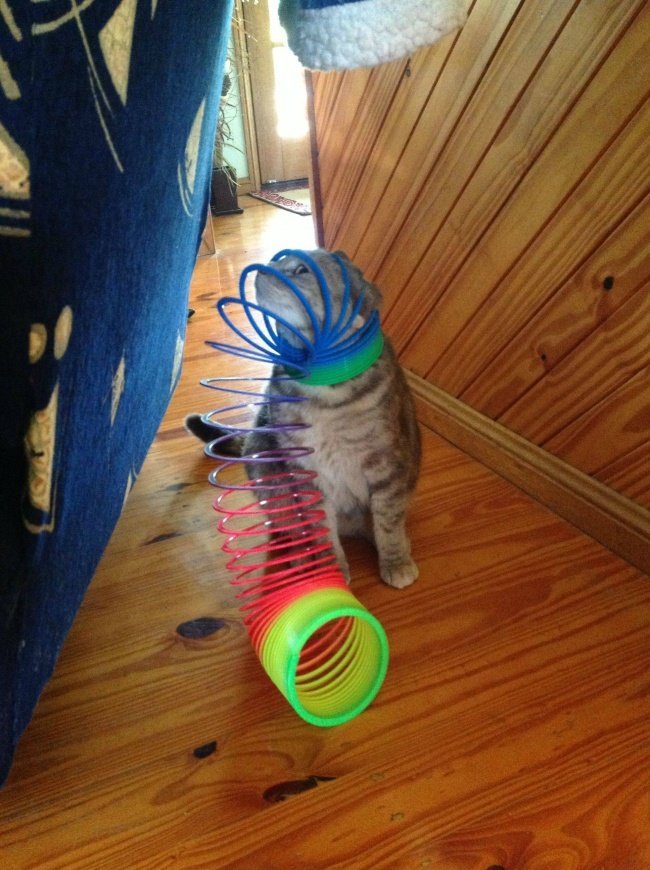 2. Another cutie that loves hanging out inside their human's clothes. This one doesn't want to get out at all.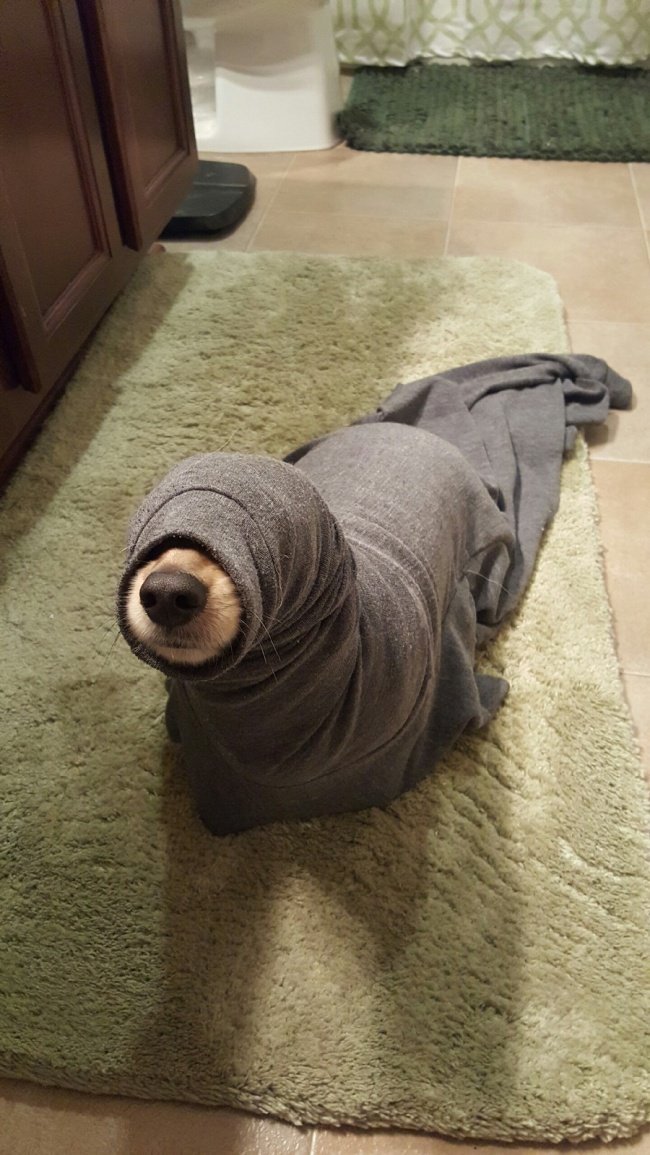 1. Kitties also battle against blinds. 'Human, please help me!' We wonder if something outside the house startled them in the first place.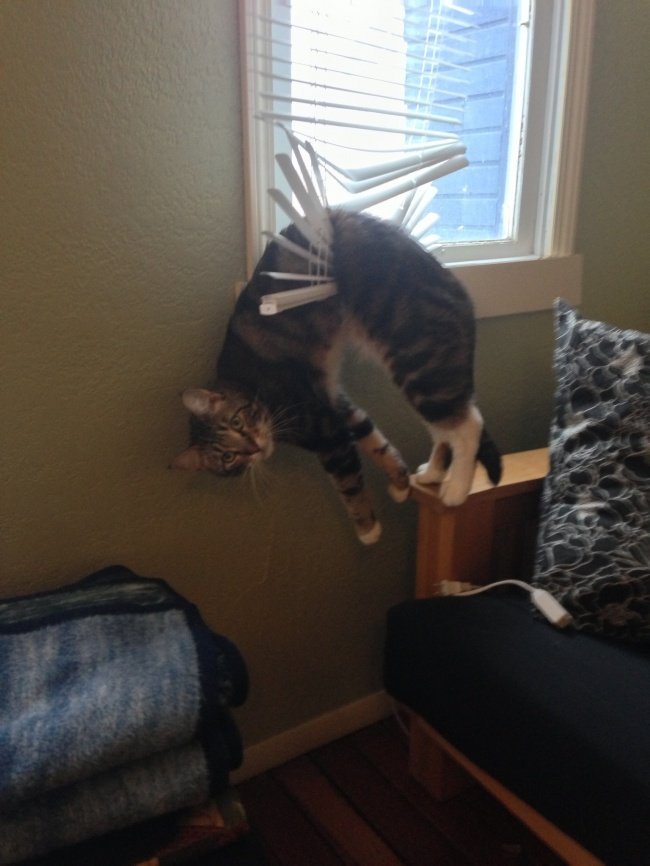 We don't honestly have no idea what we would do without them. Their precious faces are so cute when they get stuck, it's like they're saying, 'Get me out, human!' And we can't get enough of this adorableness.