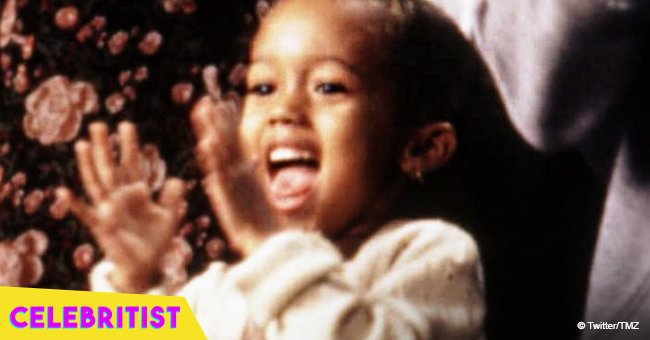 Remember Michael Jordan's daughter from 'Space Jam'? She quit acting and is enjoying motherhood
The adorable little girl who gave life to Michael Jordan in the '90s film "Space Jam" is now a 28-year-old mom and artist. Her son has become her priority, even though she doesn't rule out the possibility of going back to acting in the future.
Penny Bae Bridges first stole the hearts of the nation when she shared the screen with NBA star Michael Jordan and animated characters Bugs Bunny and Daffy back in the '90s. She was five at the time and wasn't aware of how huge it was for her to be working with Jordan, but either way, she did a fantastic job as Jasmine Jordan.
After "Space Jam," Bridges went on to appear on other films like "Nothing to Lose," "True Crime," and "Fraternity Boys," and TV series like "For Your Love," "Family Law" and "Half&Half," where she gave life to young Mona.
After her last appearance on the screen in 2004, Penny retired from the spotlight to enjoy a typical high school experience, as she explained to the Huffington Post in 2016 that balancing school and work had become too much for her back then.
"I kind of got to the point where I was missing a lot of school, and I couldn't participate in sports. And I guess I just wanted to feel like I was a normal teenager, so I played volleyball. I was second team all-state."
She also revealed that she was planning on getting back to acting but got sidetracked after the birth of her son Elijah in 2009. She was a teen mom, only 19 when the boy was born, but he has become the light of her life since then.
These days, Bridges is an artist and a hair stylist. Her Instagram account is filled with lovely shots of her now 8-year-old son, her artworks and some selfies. She also revealed that while not that often, she still gets recognized on the streets.
"Now and then though, I do get people who are like, "You look really familiar," and I'm like, "Yeah, 'Space Jam,'" because that's what everybody remembers," she said.
Even though she didn't keep n touch with Jordan after the film, Bridges remember how it was meeting him and working with him, as she said:
"I remember him being a very tall, very nice guy. He set up a basketball hoop, so me and the other kids played with him on set. So I can say, "Yeah, I played basketball with Michael Jordan!" And I remember everyone making a big deal about who he was, but I still didn't get it until I was a little older."
Of the possibility of a "Space Jam 2" being in the works, the former child actress said she hadn't heard anything but will willing to accept the call if they would offer her a role. "Oh, I would definitely be interested in coming back," she stated. And concluded:
"No. I haven't heard anything, but I would be a little sad if I wasn't cast at least somewhere."
Please fill in your e-mail so we can share with you our top stories!