Incredible Transformation Turned A Guy Into A Copy Of Disney Prince
Everyone who has tried losing weight before knows that it's a hard process, where you have to sacrifice and change most of your habits. A 26-year-old from Connecticut has been gaining attention on Instagram because he looks like a Disney character, however, he didn't look like Prince Charming always.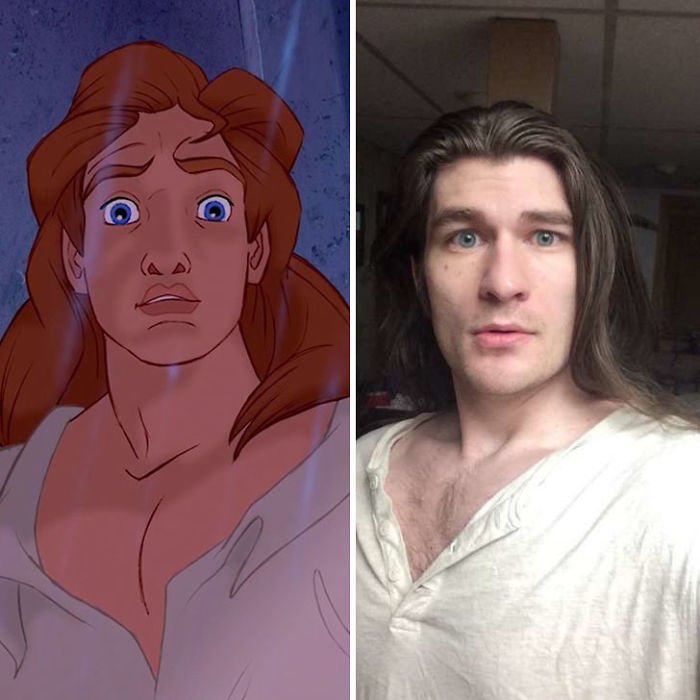 Jeffrey Kendall
Over the course of a year, Kendall went through a physical transformation, even though he didn't receive assistance from a fairy godmother. His life wasn't going the way he wanted, he was depressed, and felt lost while caring for his sick mother.
One day, Jeffrey decided to change the course of his life and started working out. He has lost 70 pounds since that fateful day, and Instagram users are flocking to his account to comment on his good looks, as he looks like the Prince from 'Beauty and the Beast'.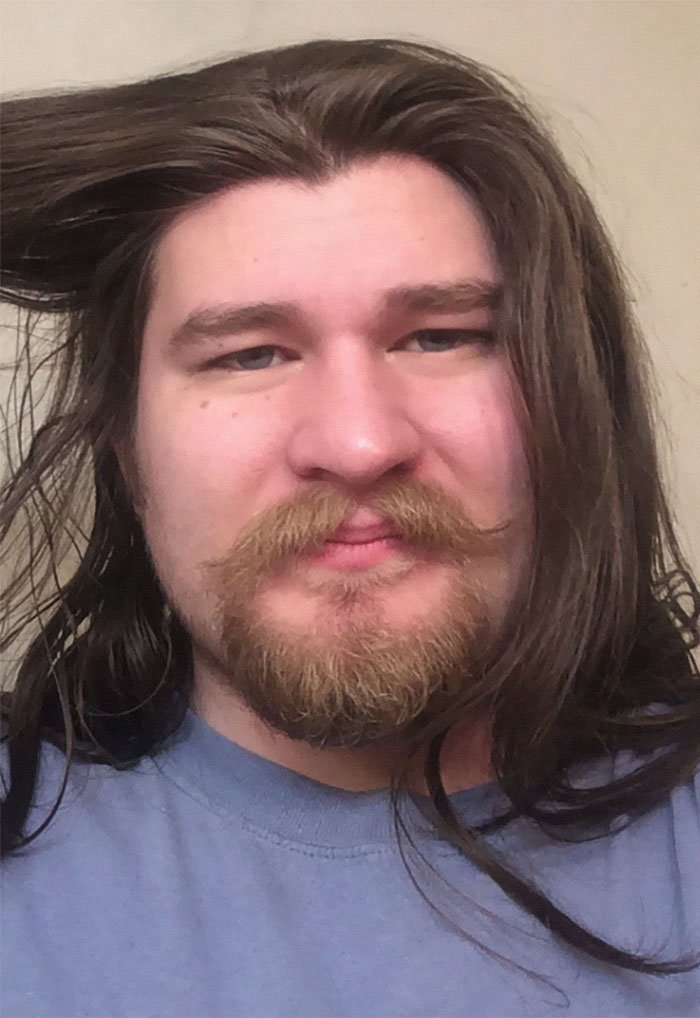 Backstory
In 2015, his mother had a brain aneurysm, and he had to move back home in order to care for her. Kendall talked to Men's Health about it. 'Winter came, holidays came. I started gaining all the weight back, and then in early 2016, I was at an all-time high for weight and an all-time low for self-esteem.'
The young man felt lost mainly because he had always been active, and he played sports all the time. One day, a friend, who had been dumped by his girlfriend, asked him if they could work out together. 'So we got together and we worked out with the barbell and just did some push-ups and tried to get a full day of exercise in. Since then, it's just been little steps.'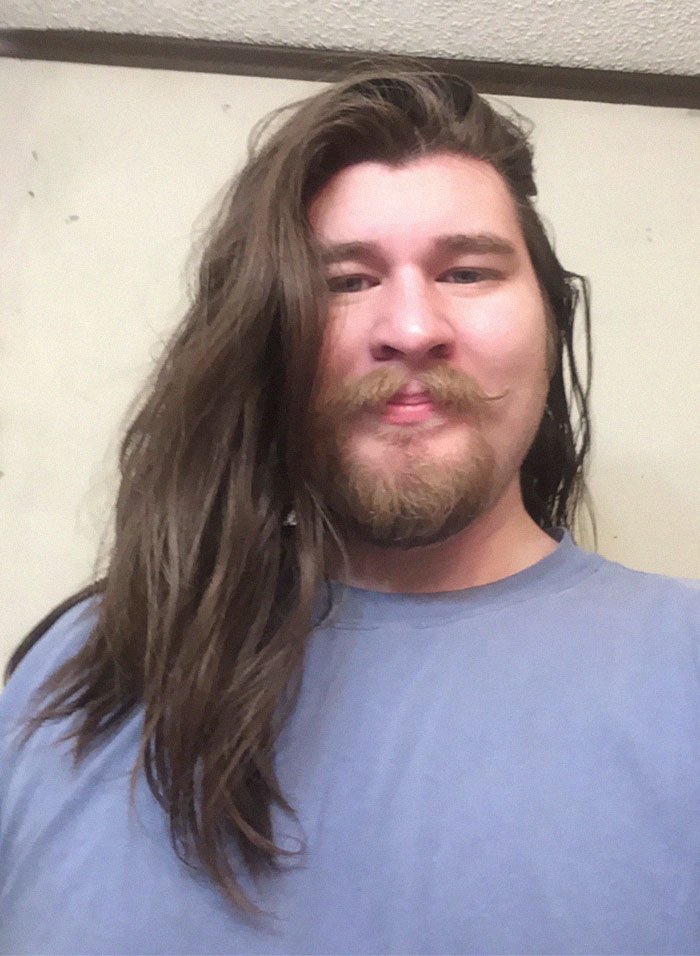 The results
After losing 70 pounds, Jeffrey has become a viral sensation on Instagram. One user said, 'You look like Prince Eric from the little mermaid with short hair.' Another said, 'You should totally rock up at Disney, they will immediately hire you for sure.'
The 26-year-old loves being compared to a Disney Prince, but the one thing he hasn't decided to lose yet is his long hair, which makes him look like a movie star. Some men are really lucky in the hair department as they need little maintenance.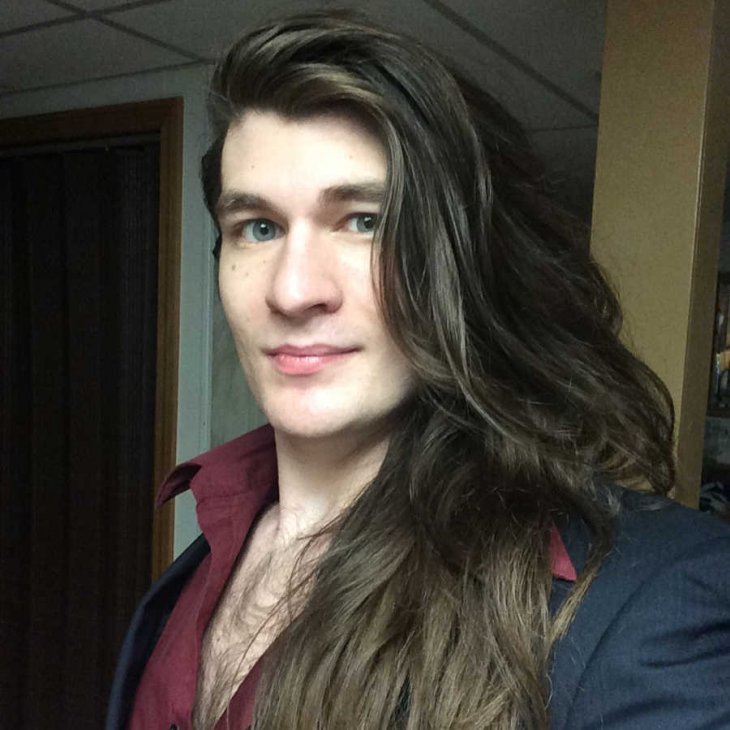 His routine
When it comes to exercise, Kendall likes simplicity. 'I just finished doing a little 30-minute weight lifting circuit. I do that probably about once a week just to kind of check in with my muscles.' The weather is tricky on the East Coast, but he loves jogging outside on sunny days.
He does cardio every couple of days and practices yoga, which is very beneficial for men. His favorite Youtube yoga channel is 'Adrienne, for Yoga.' Practicing it every day really helped with his self-esteem, and he learned a lot about himself in the process.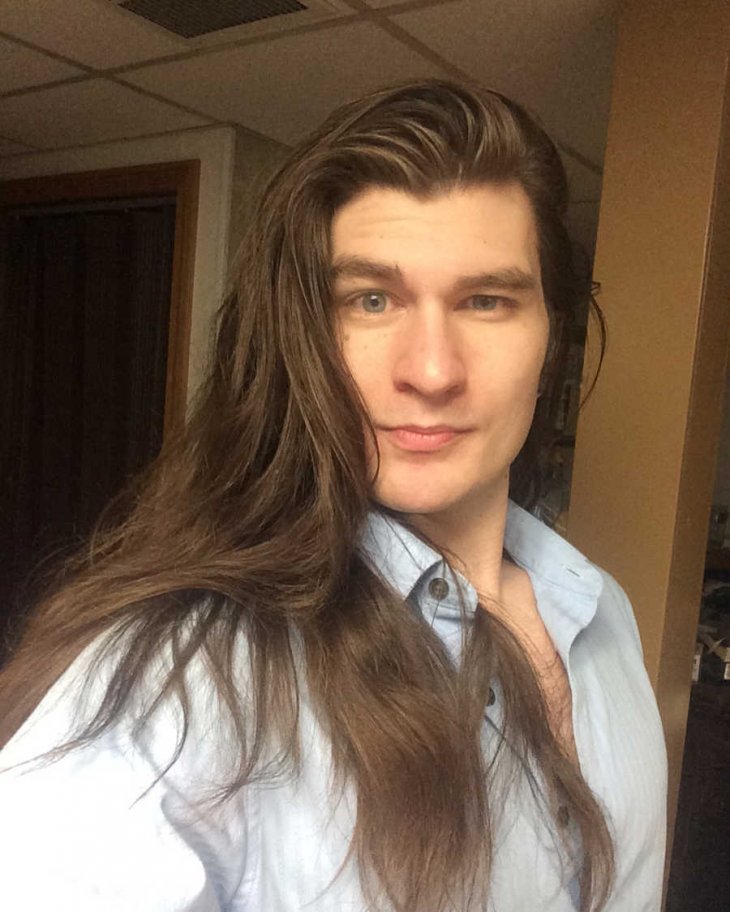 His diet
Kendall also watches his eating habits and starts his mornings off with a protein shake. 'I try to eat about 200 to 300 calories below my maintenance, because I'm still trying to lose a couple extra pounds, but I want to do it pretty slowly.'
His looks are drawing a lot of attention, but Kendall is humble about it and thankful that he overcame depression and self-esteem problems. 'Working out just helped me deal with a lot of stress and emotion. It helps to get your mind away from whatever it is that is nagging at you.'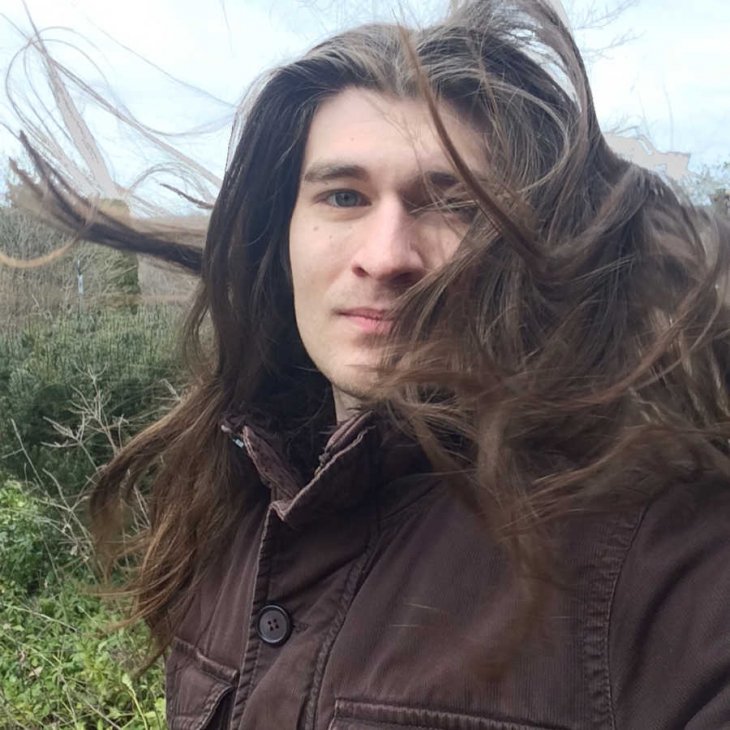 A true transformation
Losing weight is great, but in order to keep the weight off, it's important to change the way you see things. Jeffrey understood that he took to food because of his sadness, and he has also talked about abusing alcohol, which could have led to bigger problems.
'I went from binge drinking at least once or twice a week to being drunk about a dozen times or so last year, it makes a big difference!' Luckily, he has a new lease on life and is very grateful to have had a friend who suggested working out together.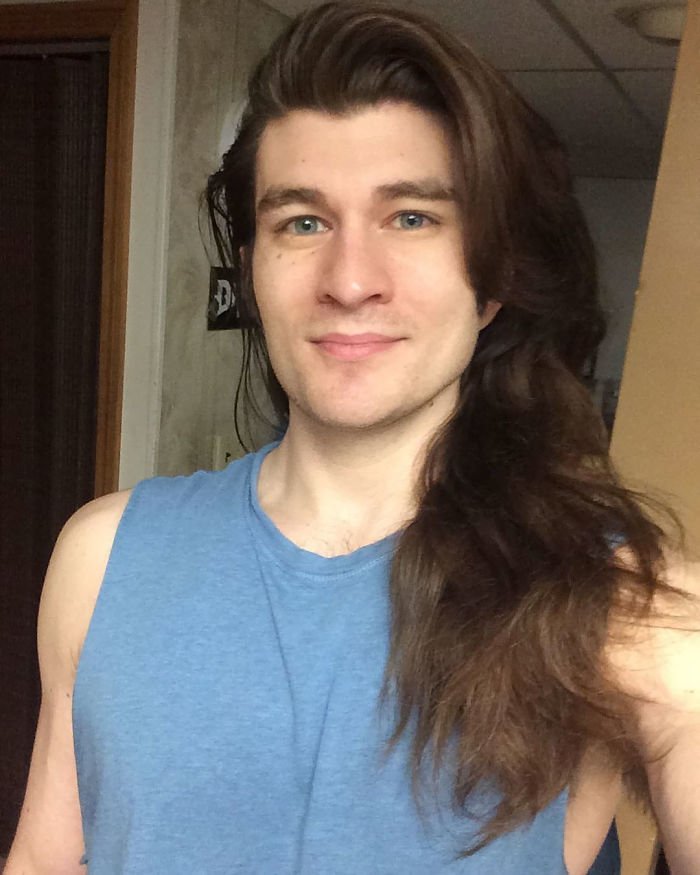 Disney Prince
As you can see, before his weight loss, Jeffrey looked a bit like King Robert from 'Game of Thrones,' and now he's rocking a Prince Adam look from 'Beauty and the Beast.' It's pretty remarkable considering that Prince Adam went through a transformation of his own in the movie.
The 26-year-old decided to give up his facial hair, which only enhances his good looks. His jaw looks chiseled from marble just like the cartoon Princes everyone loves. We definitely understand why girls are going crazy on Instagram.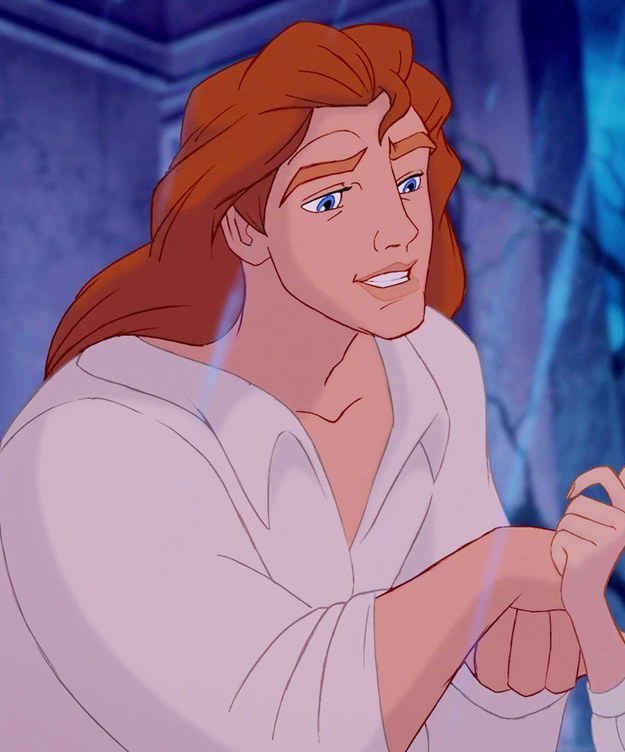 Apparently, a Reddit user told to give up his facial hair after he lost the weight. 'Seriously dude that is one epic jawline. I'm usually a big supporter of a good beard but you are doing yourself a disservice hiding that piece of cut marble.' We're glad he took the advice!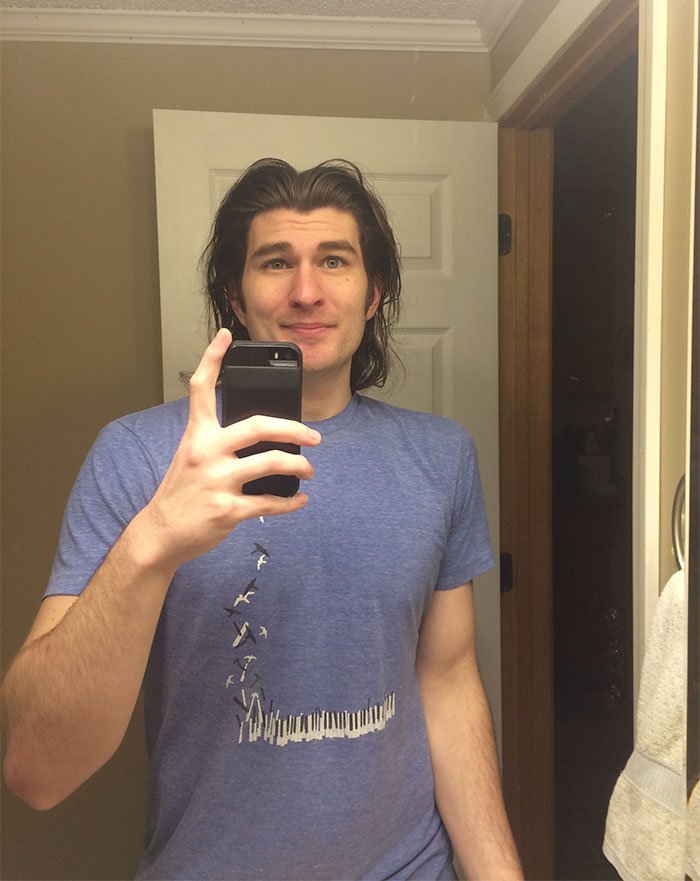 Going viral
The story of his weight loss and amazing new looks went viral online, and one day a friend told him that people were using his image, so he did a reverse search on Google. What he found gave him an even bigger confidence boost.
Just like many young people nowadays, Kendall was struggling with self-worth issues, but now he has new friends, the support of his family, and an online following that gets bigger every day. Getting that encouragement was the cherry on top of a great sundae.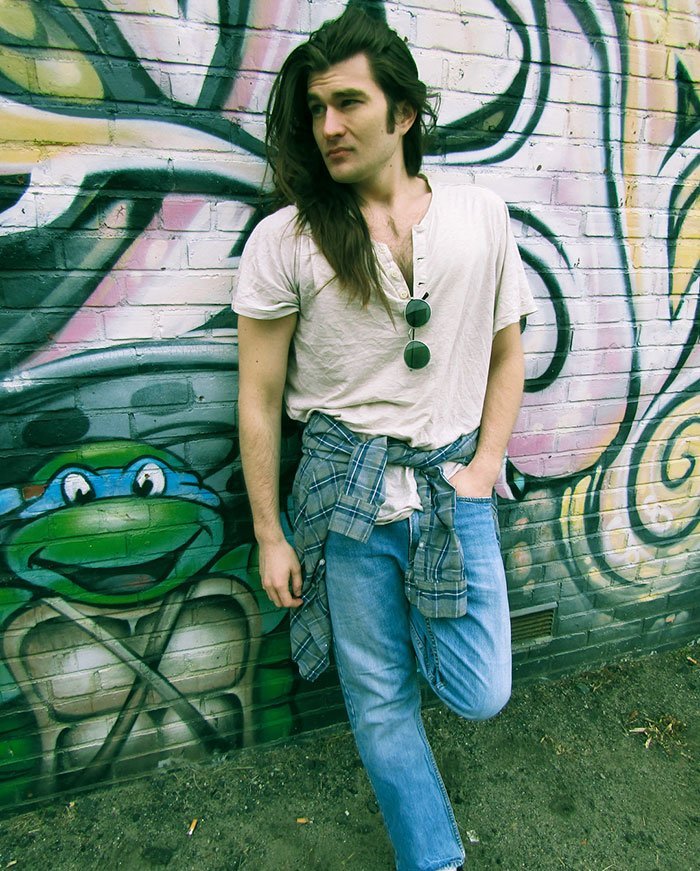 What an impressive story, and it definitely serves as an inspiration for anyone struggling with self-esteem issues and depression. The fact that he looks incredibly handsome right now and has gained an online following is just a perk, but it's not the most important part of Jeffrey Kendall. We have all struggled in similar ways, and it's important to get help to crawl out of that hole.