Texas male cheerleader steals the show with his sassy moves in viral video
LaDarius Marshall is a cheerleader who decided to add his personal touch to the normal and routine steps of their choreography during a football game.
The man's coach was next to the group of cheerleaders recording everything when they noticed that Marshall's moves were different from the rest of the entertainers.
Even though he was supposed to clap while standing behind a female cheerleader, Marshall was moving his hips from side to side, then pushed his bum back and kept moving it following the rhythm of the music.
One of his fellow cheerleaders standing behind him also noticed Marshall's moves and couldn't help but smile at it. The energetic man then waved his head back and forth and threw a few surprising back bends while changing his expressions.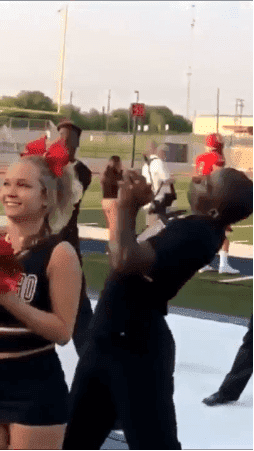 Then, he held up the cheerleader in front of her, kept clapping and dancing for a couple of seconds, and finished in a pose with perfect timing.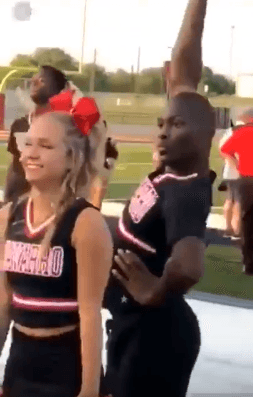 HE BECAME FAMOUS
The man from Fort Walton Beach in Florida, who performed during a football game at Navarro College, told Panama City News Herald that he felt so loved when he learned that his video has more than 12 million views on Facebook.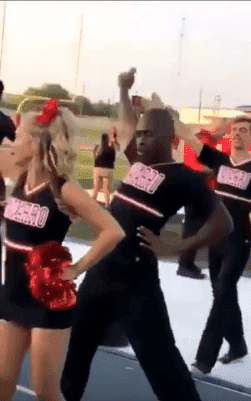 "I feel that I made so many people's days better and happier. I feel God working through me to cheer someone else up in their time of need," added the cheerleader.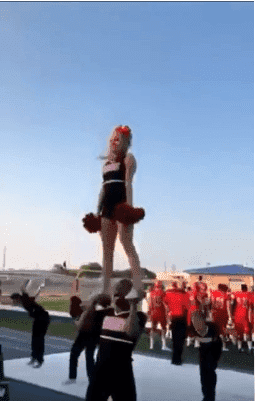 WHAT MADE HIM BECOME A CHEERLEADER?
The man added that he has been cheering from his freshman year in high school after getting inspiration from his older sister and aunt, who taught and encourage him to get into the team.
HIS SKILLS TOOK HIM TO COLLEGE
Since he was a talented cheerleader even before graduating, he earned a cheer scholarship to the junior college Navarro in Texas.
Nowadays, Marshall not only cheers competitively but also coaches others. "Feeling the lights, adrenaline, and support for your team makes competing so much more than winning," he revealed.
ANOTHER CHEERLEADER IN TROUBLE
While cheerleaders are supposed to entertain the crowd during sports events, some spectators sitting in the stands of a basketball game at Lincoln Middle School started bullying Desiree Andrews, a cheerleader with Down's syndrome.
Fortunately for her, Miles Rodriguez, Chase Vasquez, and Scooter Terrien, players of the school's team, decided to leave the court and defend the girl.
"It's not fair when other people get treated wrong, because we're all the same. We're all created the same; God made us the same way," said Terrien.