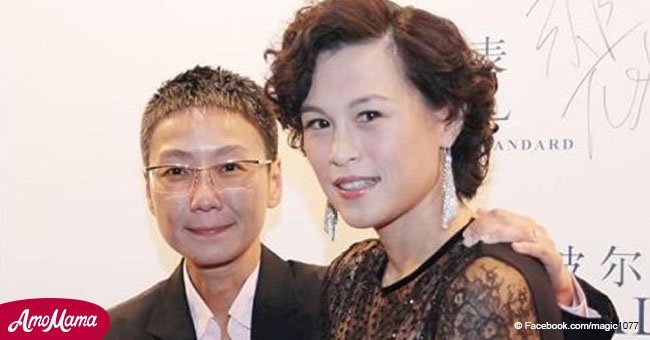 Hong Kong billionaire offers $180,000,000 to any man who wants to marry his daughter
A Chinese businessman, Cecil Chao, has invited any man to try and woo his gay daughter into marrying him, declaring that he is willing to hand over a fortune to the suitor.
According to Wet Paint Life, Chao has now raised the offered money to $180,000,000 if a man is able to convince his gay daughter into marriage.
In 2012, Chao first declared that he was willing to give away $60,000,000 to the right suitor in the form of a 'dowry.' The money was essentially a reward for any man who could turn his daughter straight.
Then in 2014, he decided to up his game by raising the offered money to $120,000,000. Finally, he has raised the reward money yet again in the hope that someone might be able to woo his daughter into marriage.
Follow us on Twitter to learn more.
Chao continued to insist that his daughter was single despite Gigi's admittance that she already married her long-term partner, Sean Eav.
Previously, 34-year-old Gigi Chao has laughed off her father's ploy to get her married to a man. She wants him to understand that she is gay. She has also challenged her father to 'lead by example' if he thinks it is so easy to change his sexual orientation.
Gigi went public with an open letter and told her father that she would enter a straight marriage when her father would enter a gay one.
The letter published by South China Morning Post further appealed to her father to come to terms with the fact that she was a lesbian. She also requested him to accept her long-term partner, Eav, with whom she has been with for nine years.
"Now, I'm not asking you to be best of friends; however, it would mean the world to me if you could just not be so terrified of her [partner Sean Eav], and treat her like a normal, dignified human being," she stated in her letter.
Just like Gigi coming out to the world with an open letter, here's another story about how the famous celebrity, Ellen DeGeneres, came out for the first time.
Please fill in your e-mail so we can share with you our top stories!