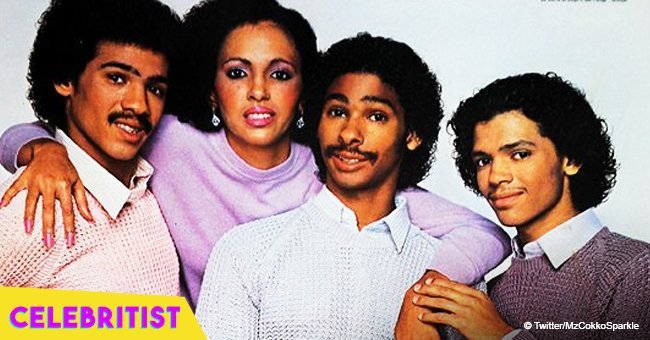 Remember the musical group DeBarge? Their family story is plagued by tragedies

The DeBarges was a family group formed by several members of the DeBarge family. Unfortunately, their lives were filled with adverse events.
Their music - that was mostly focused on R&B, soul, funk, and pop - was so good and their members were so talented that they were compared to the Jackson family several times throughout their careers.
As Michigan Chronicle reported, their career began in 1978 when the record label Motown signed a band called Switch. Two of its members were Bobby and Tommy DeBarge.
BOBBY
Soon after that, both of them left the group, which later disbanded. At that point, Bobby experimented with some drugs, especially heroin, and became addicted. By 1988, he was sentenced to five years in jail for drug trafficking.
On August 16, 1995, Bobby died due to a sexual-transmission disease illness (HIV) contracted in prison.
After that, other members of the family – El, Bunny, James, Mark, and Randy – created the band The DeBarges.
EL
They were very successful, placing several singles on the top of the music charts from 1982 to 1985, but their fame wouldn't last longer than that.
Unfortunately, El became addicted to drugs - cocaine - and even though he had a successful solo career, he was arrested twice for cocaine possession in 2001 and 2006, and once for possession of crack in 2008.
When El was released from prison, he launched an album that was very successful, too. He pointed out that he was clean, but he relapsed in 2011 and had to go to rehab.
JAMES
A third member of the family, James, has also had a difficult life. He went to jail on drug charges after being married to Janet Jackson for only one year.
CHICO
Chico was not part of either Switch or The DeBarges, but he embarked on a solo career in 1986. Unfortunately, he received a six-year prison sentence on drug trafficking charges in 1988.
SEEKING HELP
Bunny, Randy, and James DeBarge went to "Dr. Drew's Life Changers" to seek help, and they pointed out that they wanted to break the cycle of addition in the family.
THE TRIGGER
Robert DeBarge, Sr., the father of all siblings who was an Army Soldier, used to be physically abusive to Etterlene DeBarge, the children's mother, something that they witnessed and deeply affected them.
Apart from that, he sexually molested a lot of them. It is not known how many suffered that situation; what it is known, though, is that Bobby was one of his victims, and he did the same to James.
Please fill in your e-mail so we can share with you our top stories!