20 Amazing Designs That Deserve An Award For Creativity
They say that 'necessity is the mother of invention,' and most of the time it's true. There are many things in our lives that have been made better because we needed them. However, there are also many things that were designed in a better way because someone was ingenious and creative enough. Take a look at these wonders. 
20. These creative trash cans from South Korea are designed as coffee cups. Did you know that South Koreans are obsessed with coffee? That's what makes this design fantastic.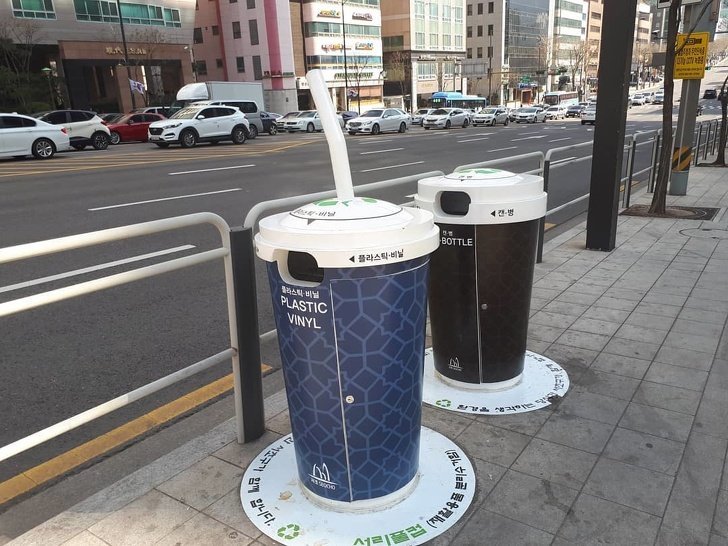 19. Sometimes, designs are practical and gorgeous. This picture shows the perfect example, as it uses a log to hold shelves for books. It's perfect for a cabin.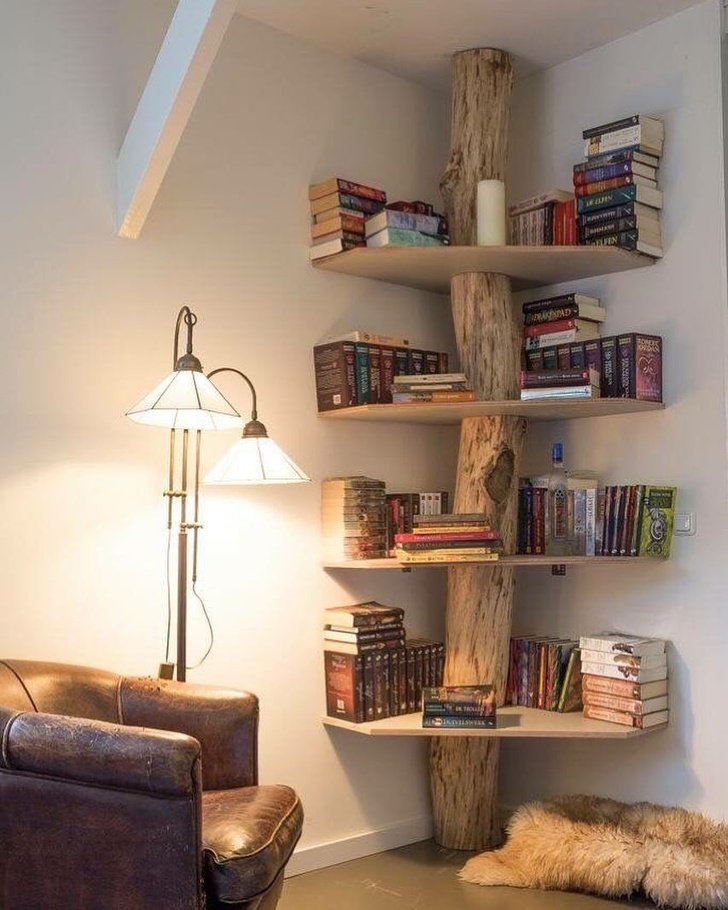 18. This picture shows the cutest bench. It protects from rain and snow, and it's also a great place to take a picture. We wonder who came up with this design.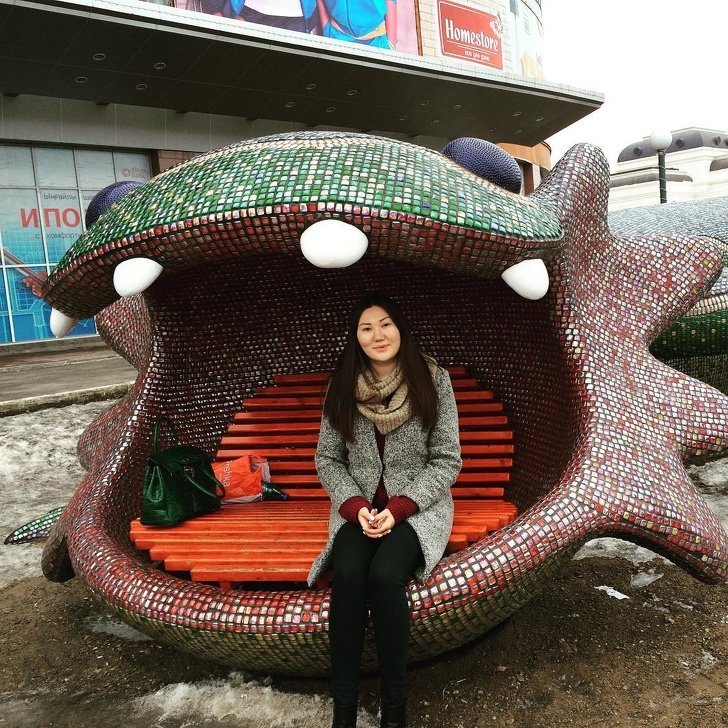 17. Sometimes, apartments or houses have no yards but that doesn't mean people can't have their own gardens. This tree comes with its own owls too.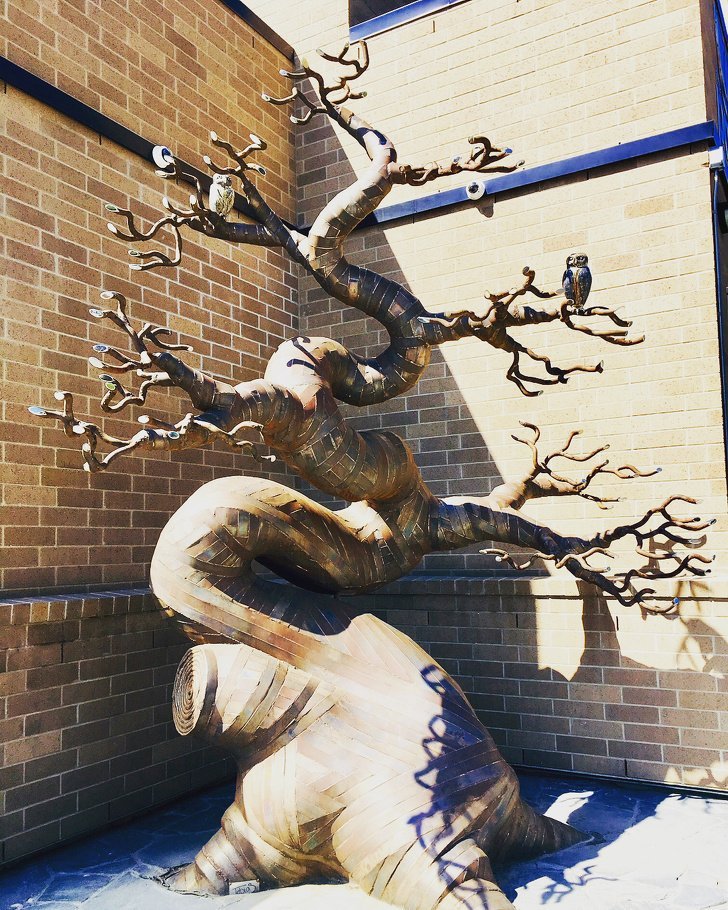 16. This picture shows a perfect design for comfort. It can be used as a bench, a hammock, and it holds your vintage television. Look at the man's face. Does he look comfortable?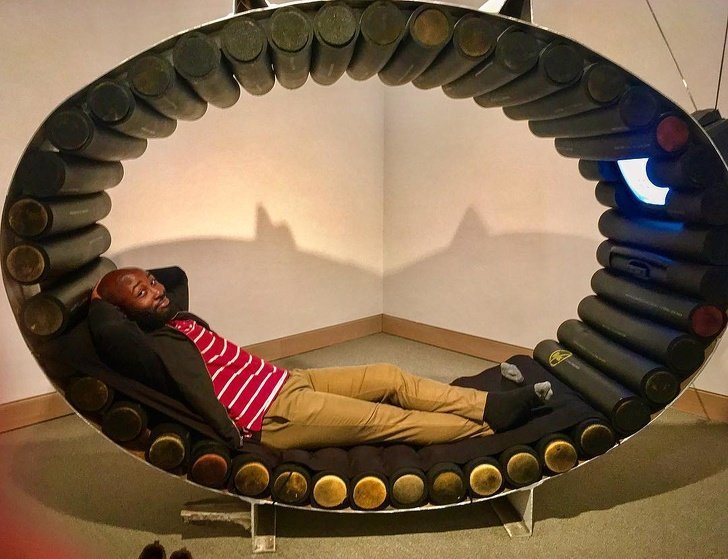 15. This picture shows a car that's part of the urban art of Playa del Carmen, Mexico. It's covered in seashells that match the original colors. Beautiful!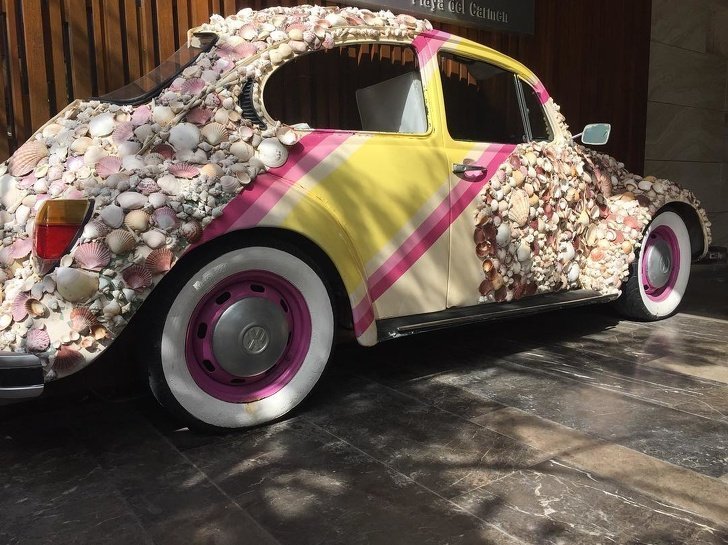 14. People have been reinventing homes for ages. Nowadays there are many places that feature removable staircases in order to save space. Take a look at this beauty!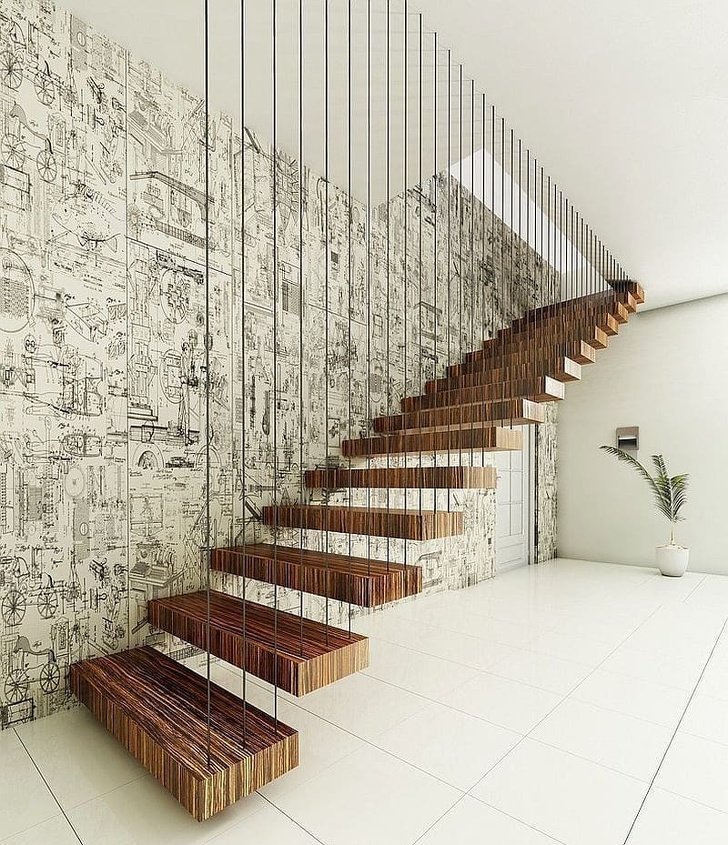 13. Sometimes, your balcony might be too small for a real table so this design is perfect. You can drink something while enjoying the fresh air without worries.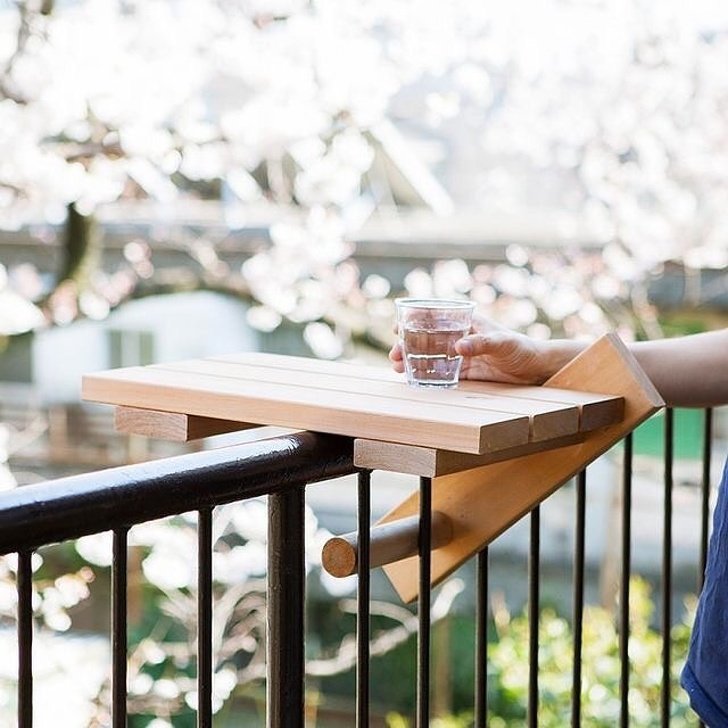 12. Sometimes necessity meets beauty and this picture shows the result. A beautiful flower made out of bookshelves where this family can store their things. It looks amazing!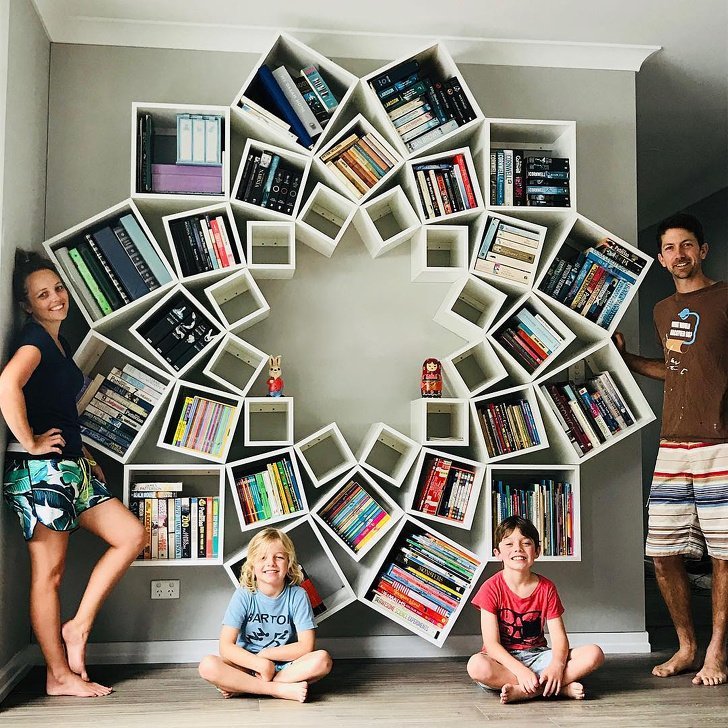 11. This drying rack is ten times better than others because the design gives more room to dry your clothes. It's also ten times more beautiful than a normal drying table.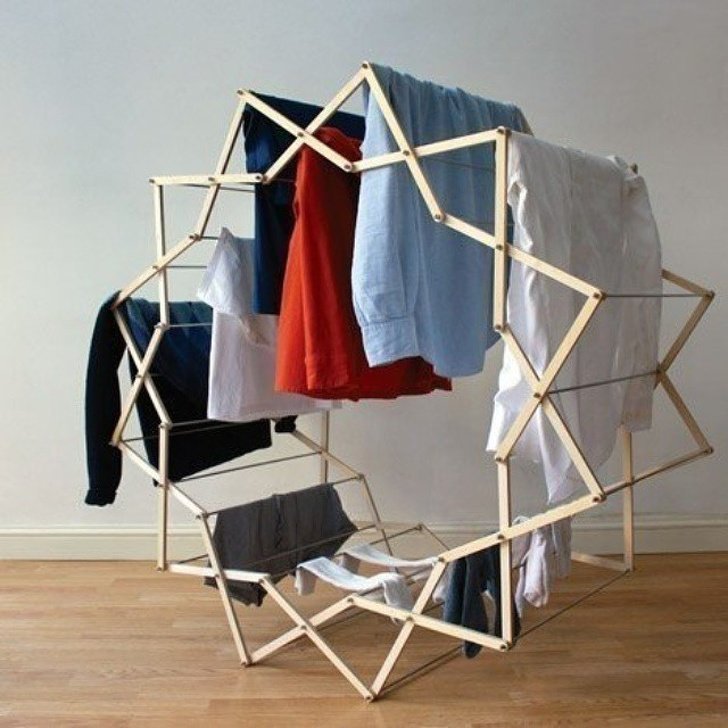 10. Our modern times require things with more than one function, and this amazing chair that turns into a ladder is incredibly practical. We need one ASAP!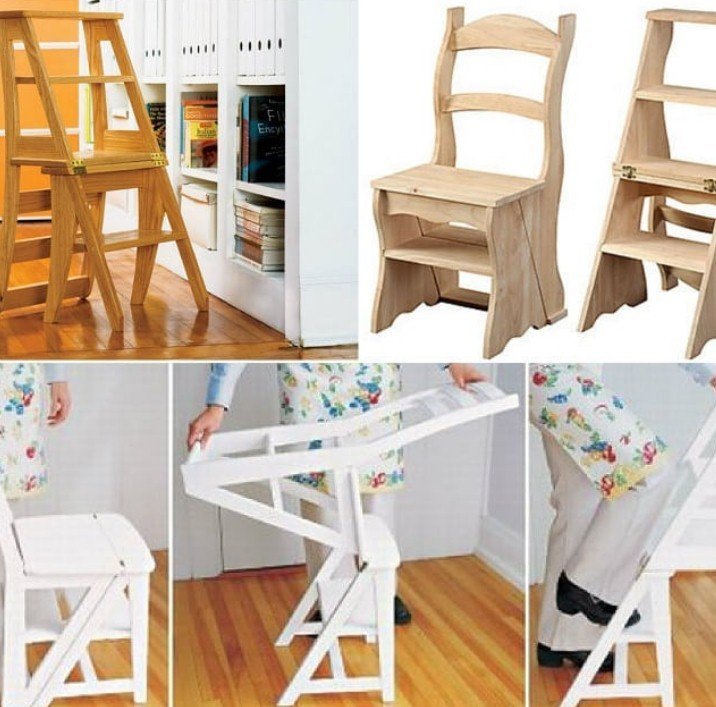 9. This picture shows another incredible design, but it doesn't have two functions, it has four! People that live in small spaces will benefit greatly from this item.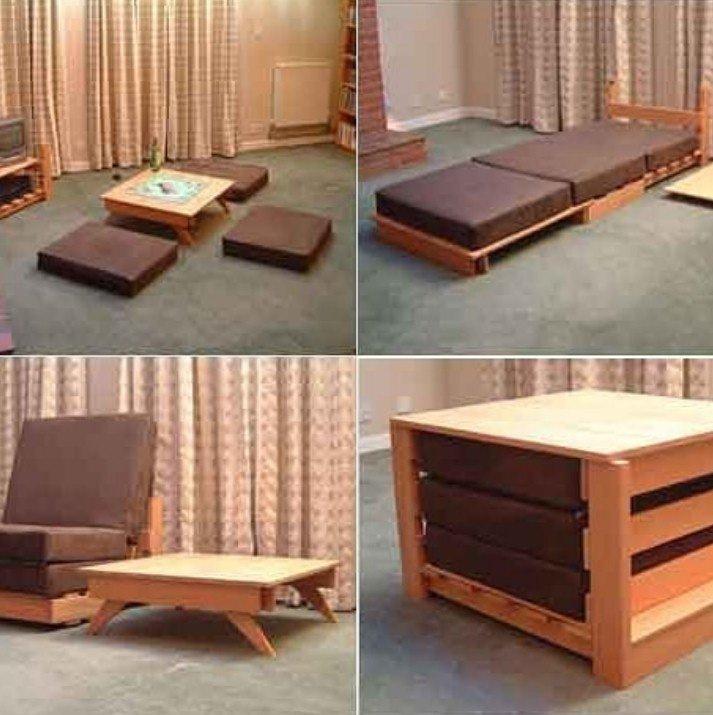 8. This chair is another practical design. It's perfect for when you have people over, and when they leave you can just put all the chairs together into one.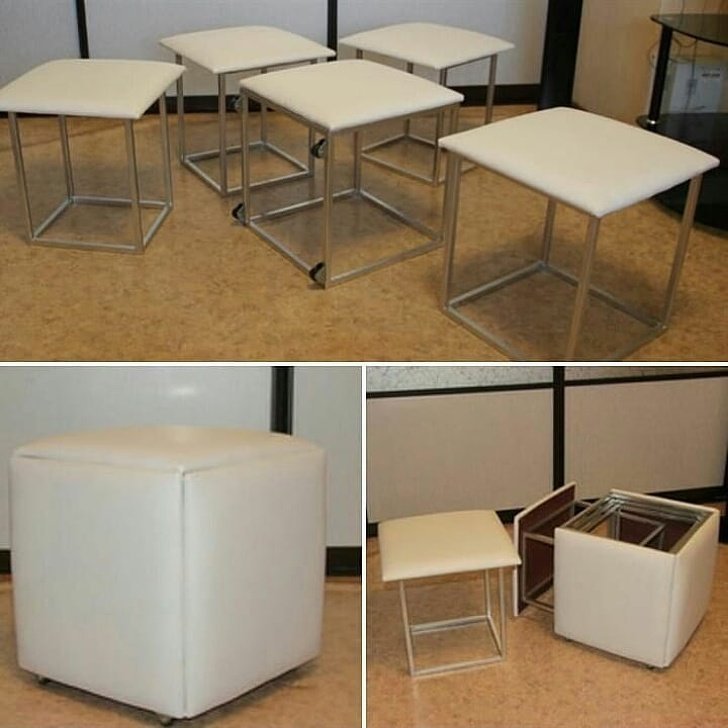 7. This picture shows an excellent cushion designed for keeping your shoes. It's made for people that don't have a lot of room or are obsessed with shoes. You can also hide things in there. 
6. This picture shows an excellent set of shelves. There's room for everything, and you don't have to worry about reaching the top shelf because it's also a ladder.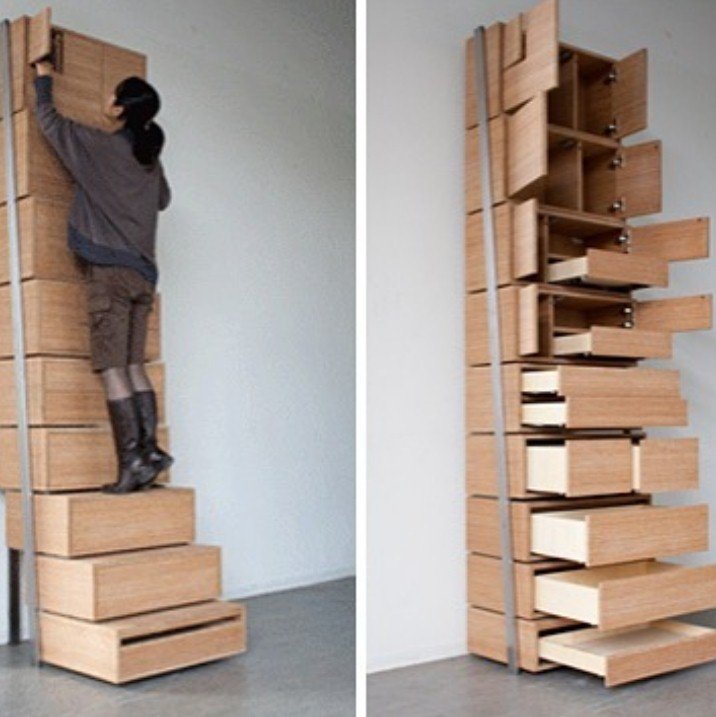 5. This picture shows a bed that is also a closet. It's another perfect example of a practical design, proving that we don't need more room, we need more creativity.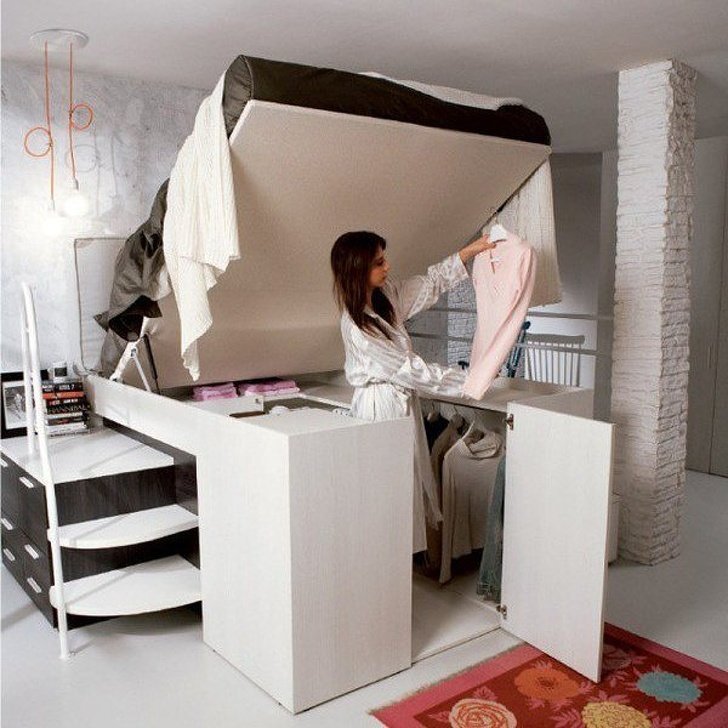 4. No need to worry about hooks or a coat closet with this design. You can have as many hooks as you want or as needed. It's absolutely perfect and stunning.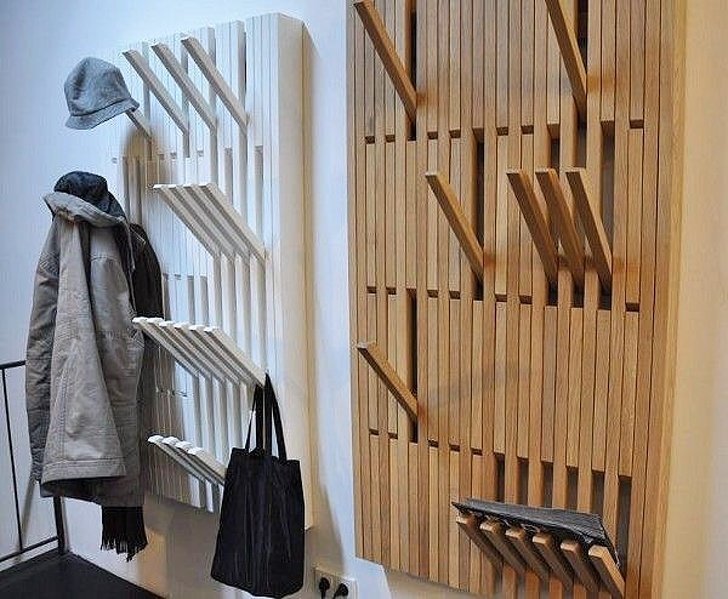 3. This picture shows pure creativity. A bench in the form of a banana peel that looks inviting with its bright yellow color. We wonder how comfortable it is, though.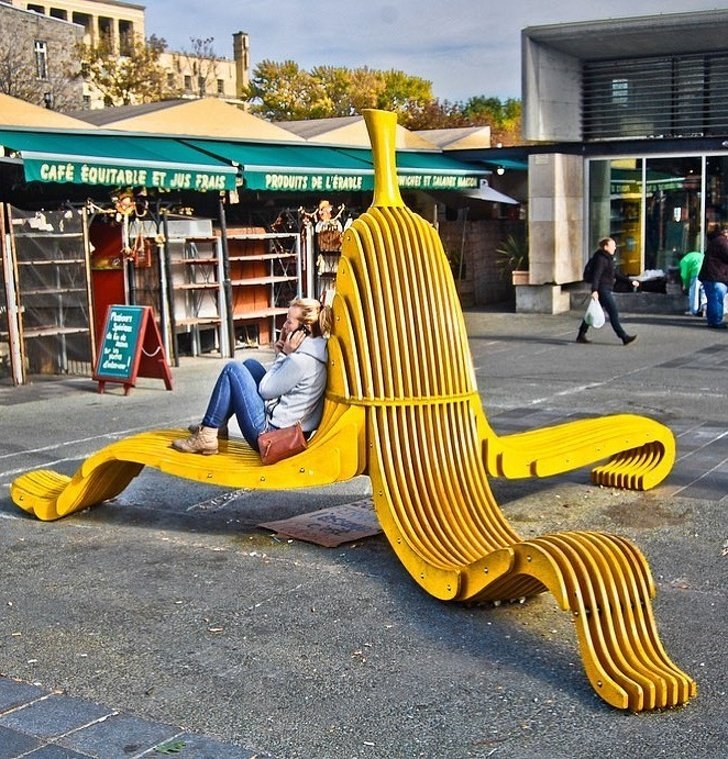 2. This desk is an amazingly practical design with room for your computer, some books, and other stuff. It's like having your own office at home.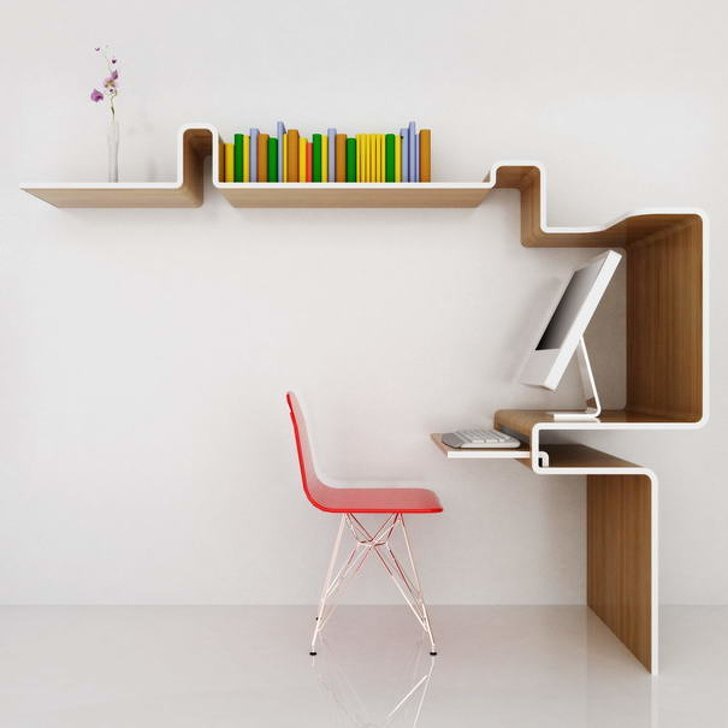 1. Instead of adding a normal roof, people have started putting hammocks to have a special relaxation space at home. Some hotels have adopted the idea as well. It's the perfect place for a picture.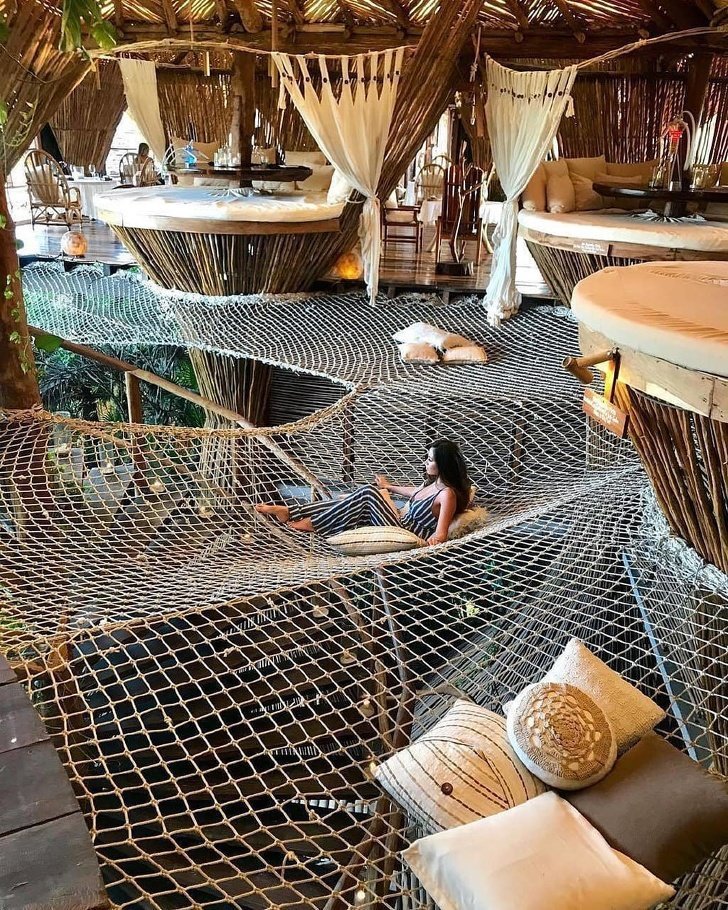 We have to applaud the amazing people that came up with most of this stuff. We want them all! Most of them are practical and beautiful at the same time. Anyone can benefit from these things, even if they have a big house. If you liked this article, you can share it with your friends and loved ones, see you next time!