20 Times Kids Proved They Are Going To Be Much Better Generation Than Us
Kids are unbelievable. They come into this world without hatred, selfish thoughts or anger, so we should all try to learn something from them. The following list shows some children who decided to change the world, one selfless action at a time. 
20. This picture shows a boy risking his life to save a baby deer from a lake. The best heroes are the ones who don't receive any credit.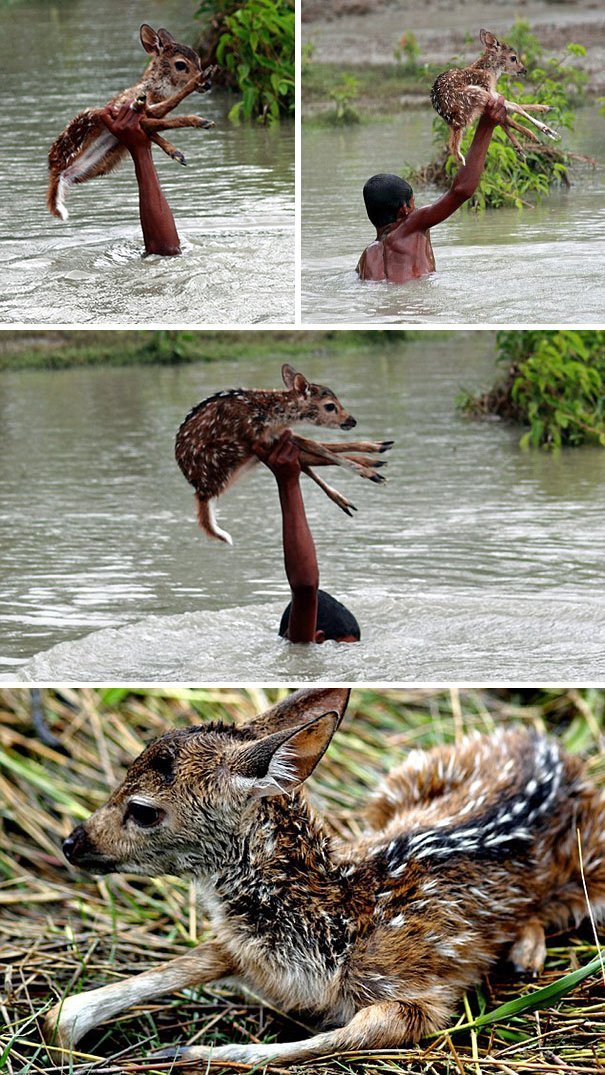 19. This picture shows a boy who saved $120 throughout the year and wanted to give meals to the homeless. Other kids would buy toys!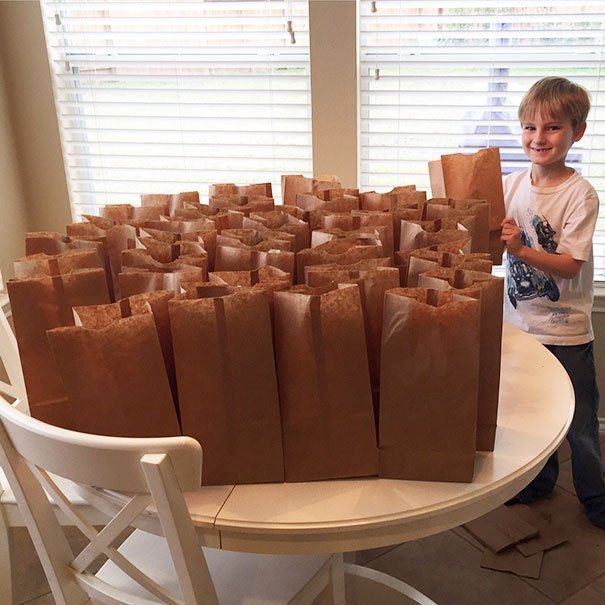 18. Here we have a precious toddler who wanted to help the bunnies lift their friend. Another wonderful moment that shows the true innocence kids have.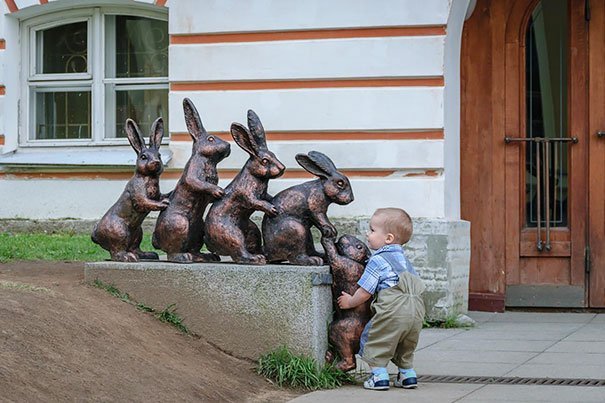 17. This picture shows a girl covering a dog with her umbrella during a strong monsoon in Mumbai. You can tell that she comes from humble means, and yet she tries to help.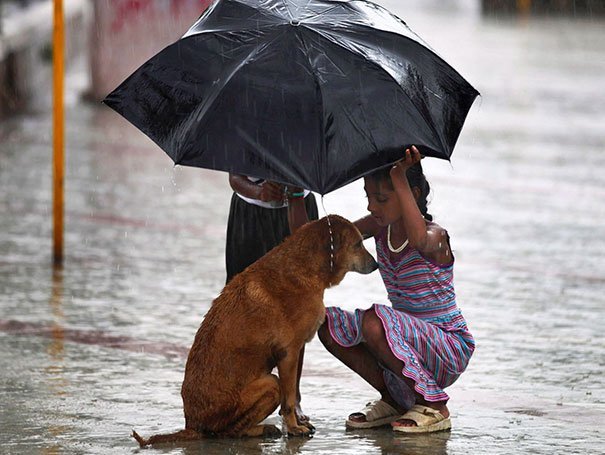 16. A boy offers water to the police after a night of riots in Baltimore. We have a lot to learn from children.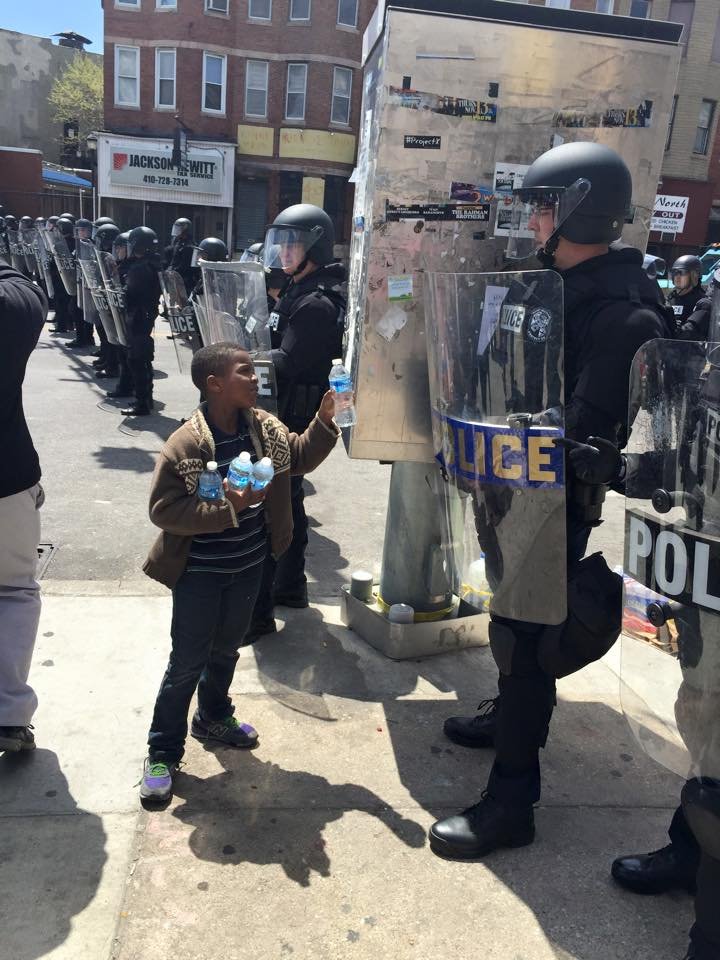 15. A politician appears crying on television and this little girl offers comfort. It's so heartwarming.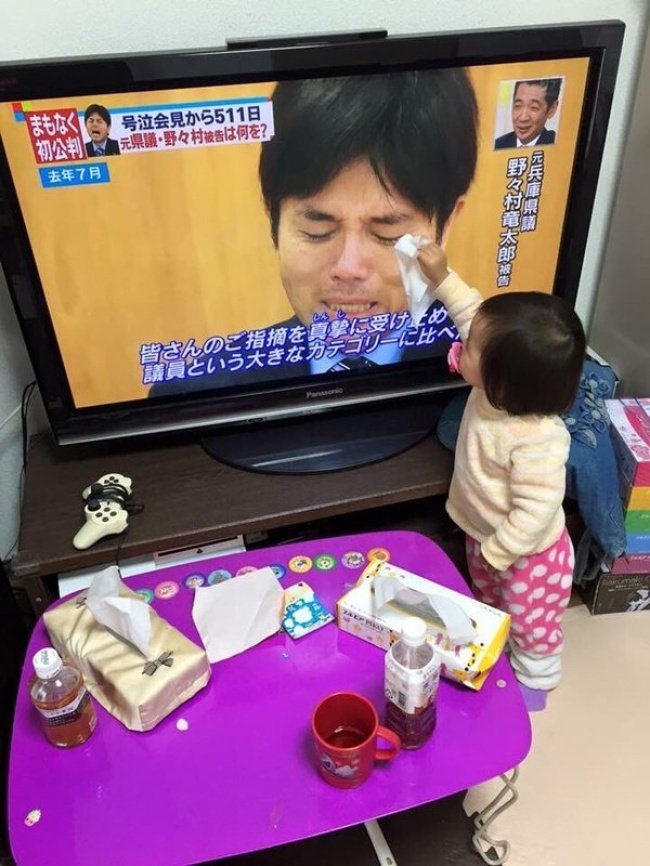 14. This boy from the Philipines made his own no-kill shelter in the backyard to help stray dogs and cats.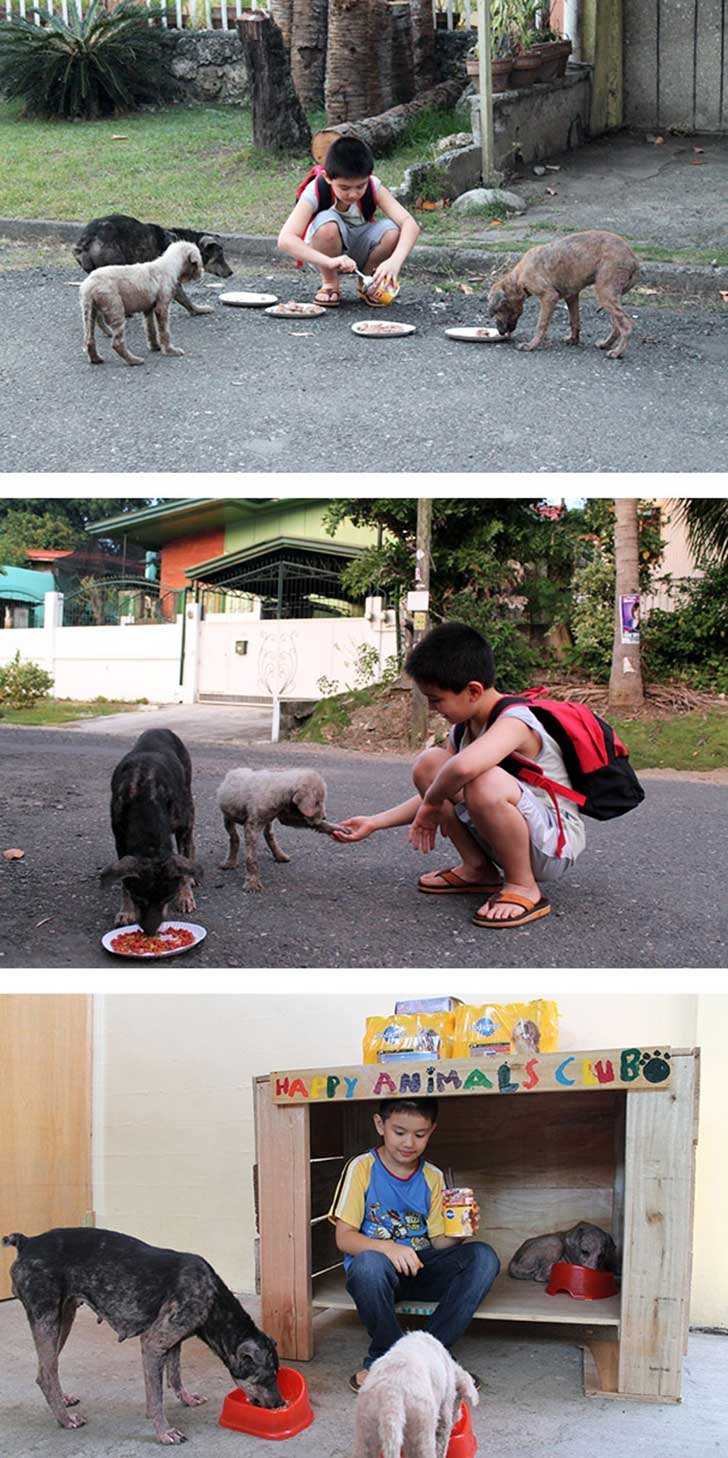 13. A little sells her stuff animals to donate money to the local SCPA. What an incredible gesture!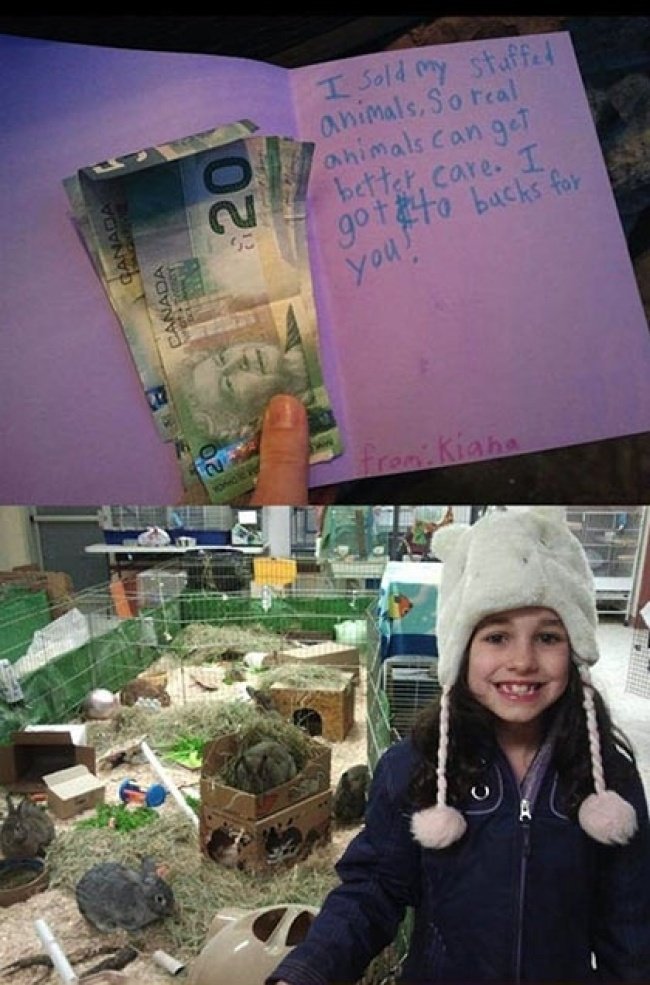 12. Two little boys work to get this puppy out of the water. Not many people would've bothered.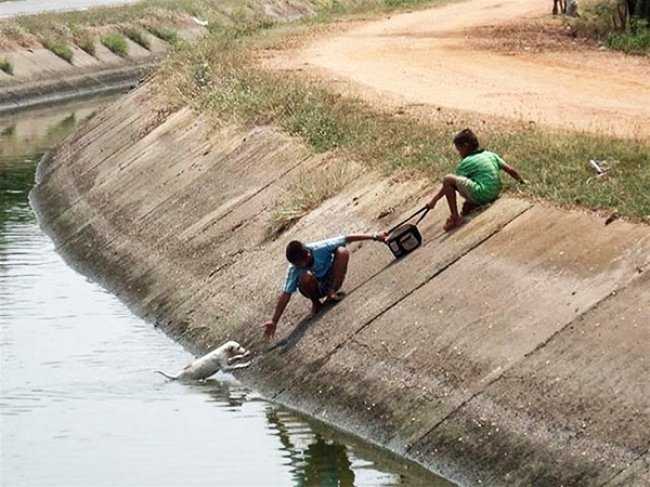 11. This boy helps his friend get around easier after an injury. When you're a kid, friendships are way stronger.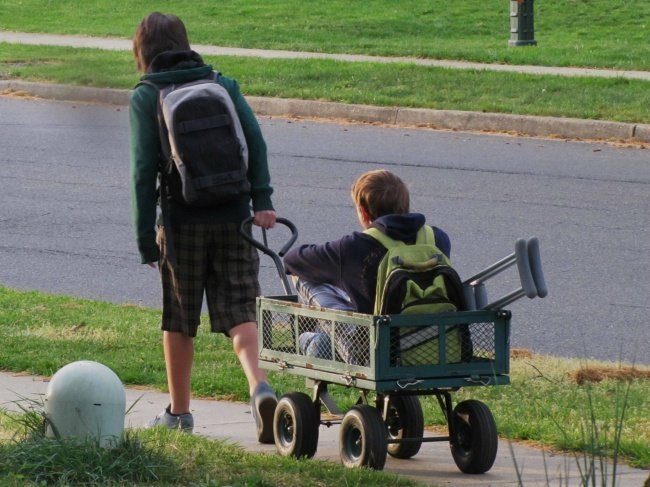 10. A little girl offers water to the homeless from her own thermos before going to school. Generosity knows not of class or money.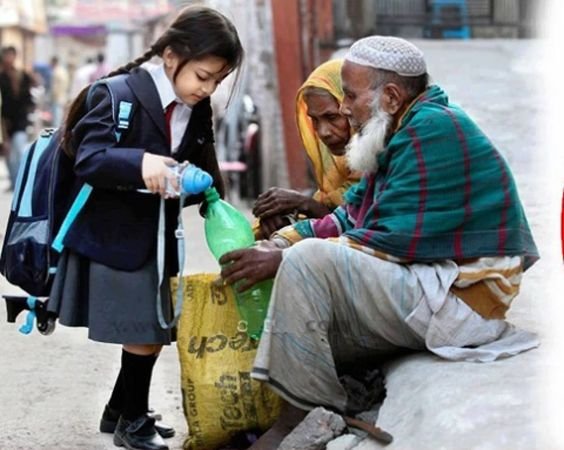 9. This little girl made some space for a stray dog under her umbrella. One small act of kindness can make a real difference.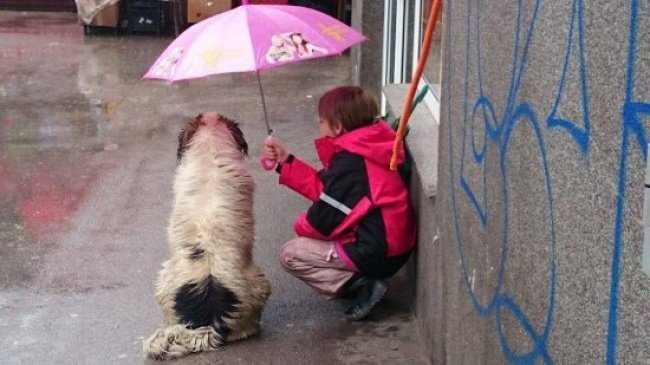 8. So young and already knows how to help around the house. This is a whole new level of adorable! 
7. This little girl is already learning what a huge responsibility it is to care for another living creature and she is so happy while feeding her kitten. 
6. Little kids make friends quicker than adults and they definitely don't see color. We hope that reality doesn't change their views.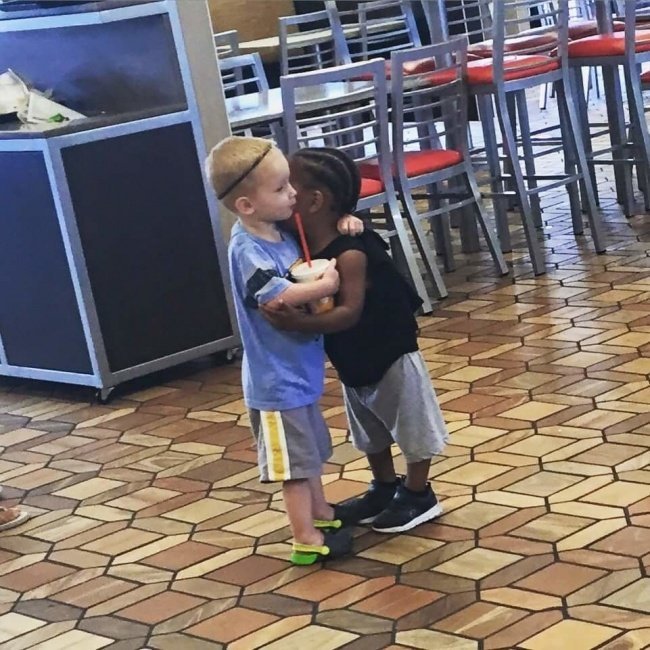 5. A boy has to carry his dog through the flooded city after a monsoon hit Manila, the Philippines. Dogs are part of the family!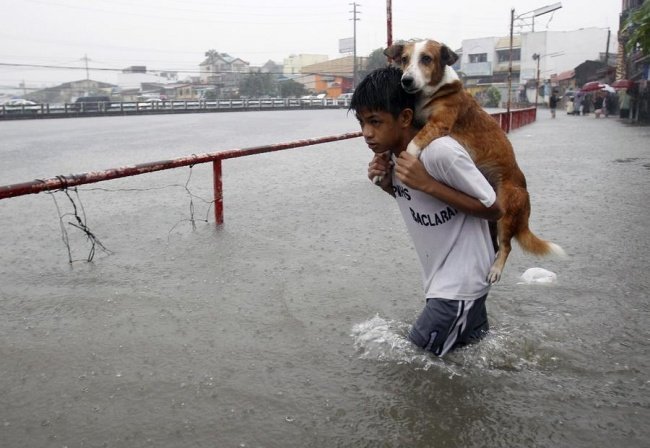 4. These three triplets made friends with the garbage collectors so their mother invited them to their birthday party.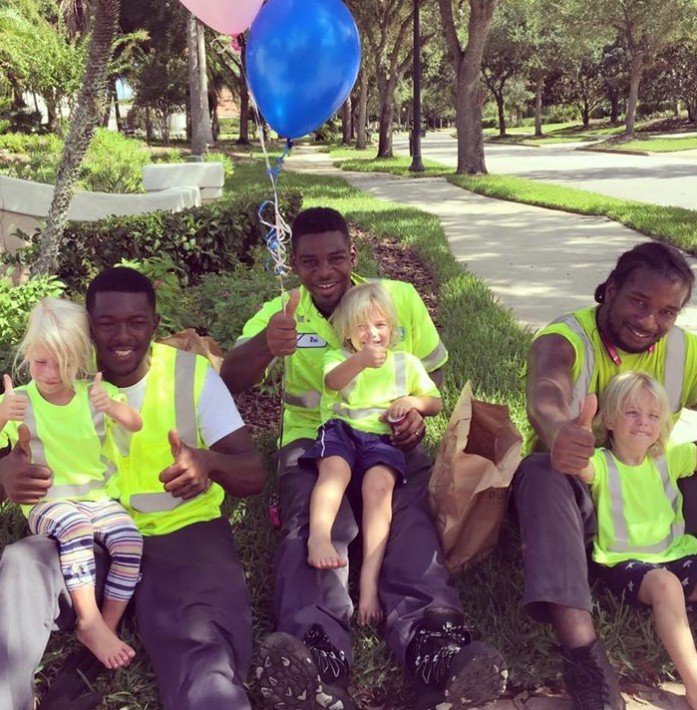 3. Two-year-old baby taking care of her dinosaur after it got injured. Such a precious thing.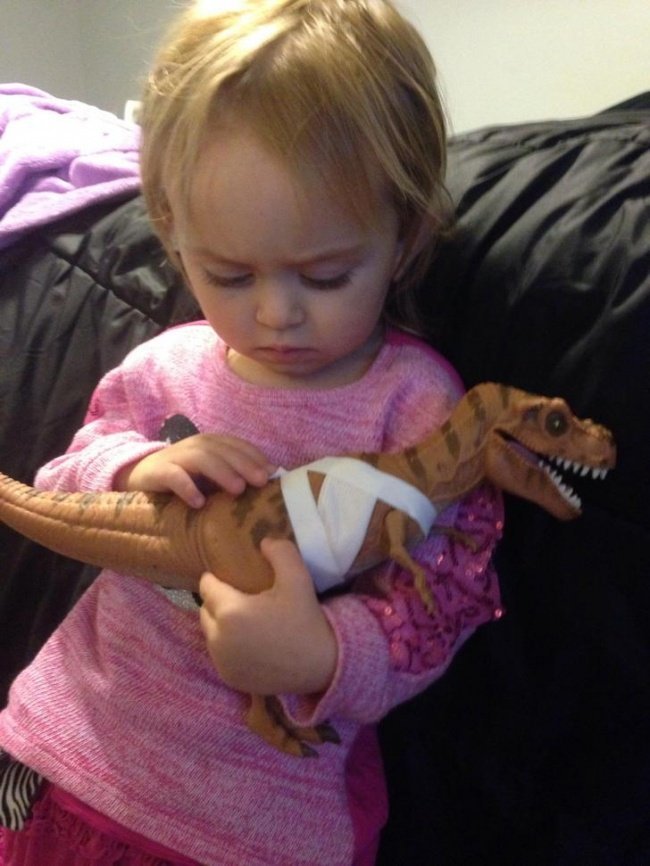 2. Growing your hair to donate is such a selfless act and it means a lot coming from a boy. 
1. An Afghan girl gives flowers to a US Army soldier during a patrol in Arghandab Valley proving that children don't understand war.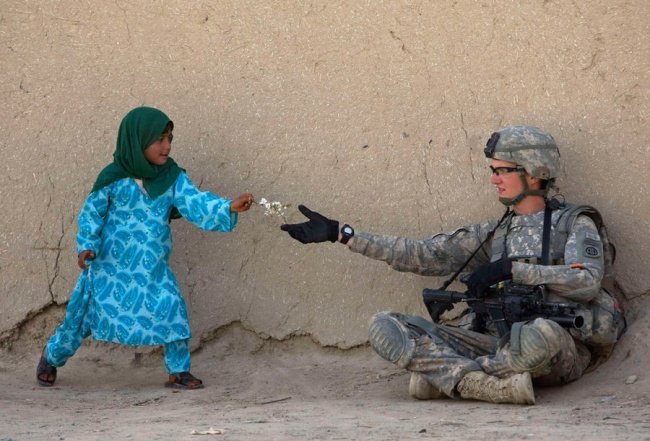 We have to find it in ourselves to raise the future generation with this kind of selflessness. The harsh reality of life sucks away most of our innocence but it's important to fight it. For sake of the future, we can't let these kids forget their true hearts due to our cruel society.