20+ Photos Perfectly Describing What A Crazy Plane Trip Looks Like
Taking a plane can be something scary or just normal, that depends on the person. But maybe what you didn't know is that a flight can be really crazy and weird too and again that depends on the person. This list is full of weird moments related to flying that will make you laugh or wonder "what is that!?"
21. It looks like this couple didn't want the flight schedule to mess with their workout routine. Fit people can be really weird sometimes. 
20. These amazing stewardesses took this picture just after attending the birth of this baby in the middle of the flight.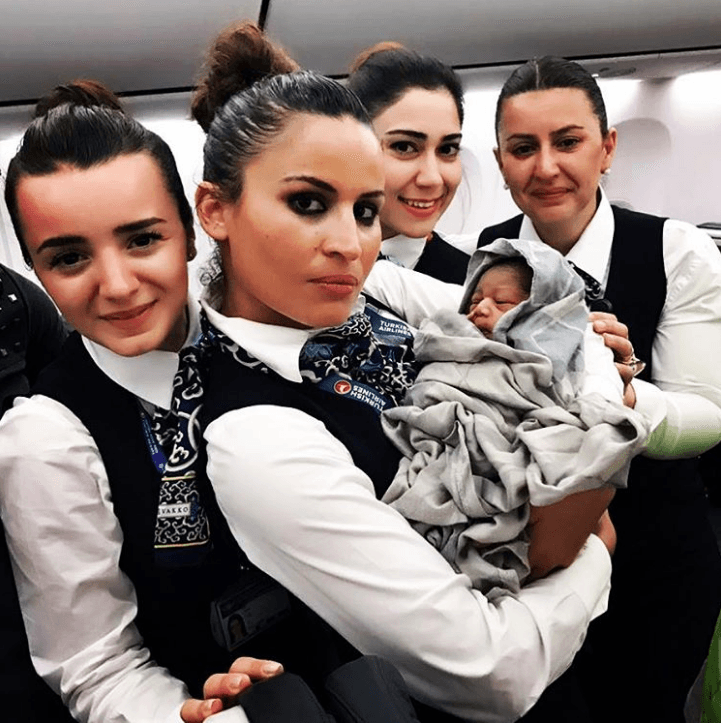 19. People are allowed to bring animals with them on a plane if these are to help them in any way. Well, this little guy supported one of the passenger's emotional condition.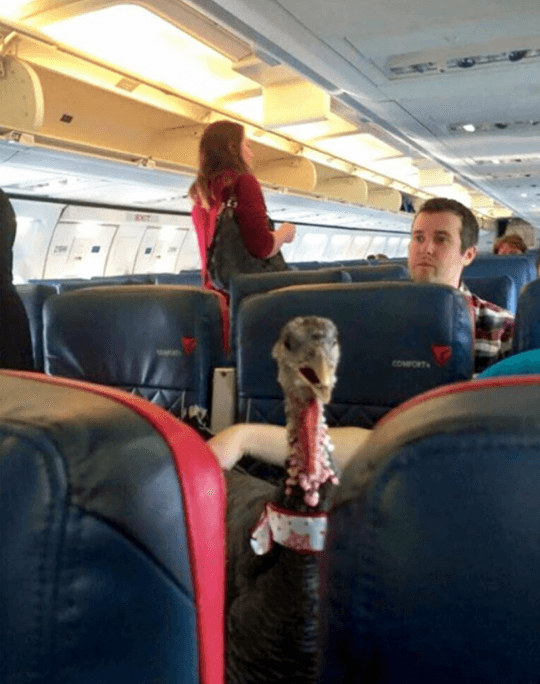 18. This girl uploaded this selfie and wrote on the caption: "Hey! Yes, I'm flying alone and guess what. Someone just kicked my seat."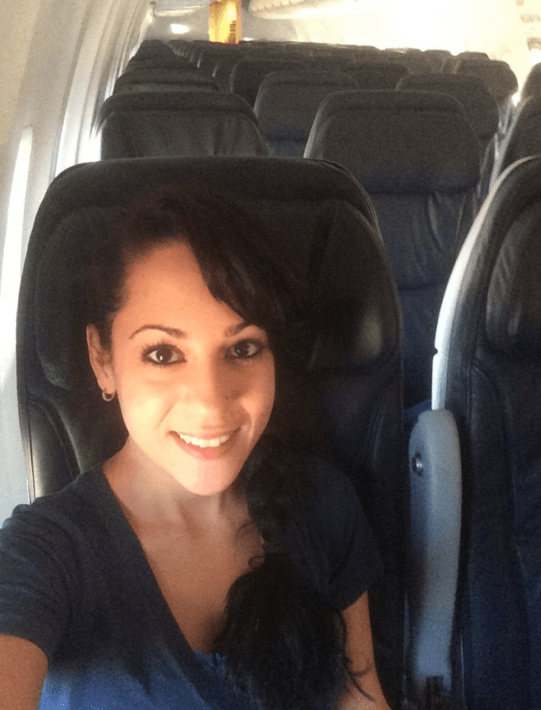 17. It's curious how they allow you to bring this kind of things with you but they won't allow you to bring a bottle of shampoo on your hand luggage.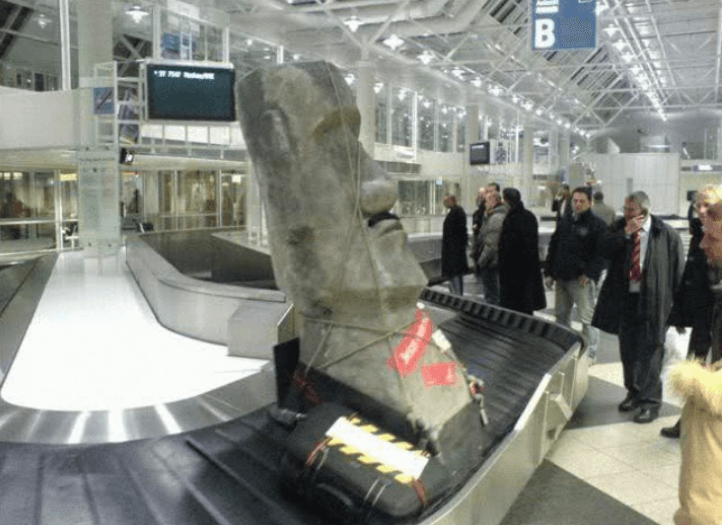 16. Maybe you think you have already seen every kind of things at flights, but no. You are so wrong. Someone hung their panties on a seat. While flying.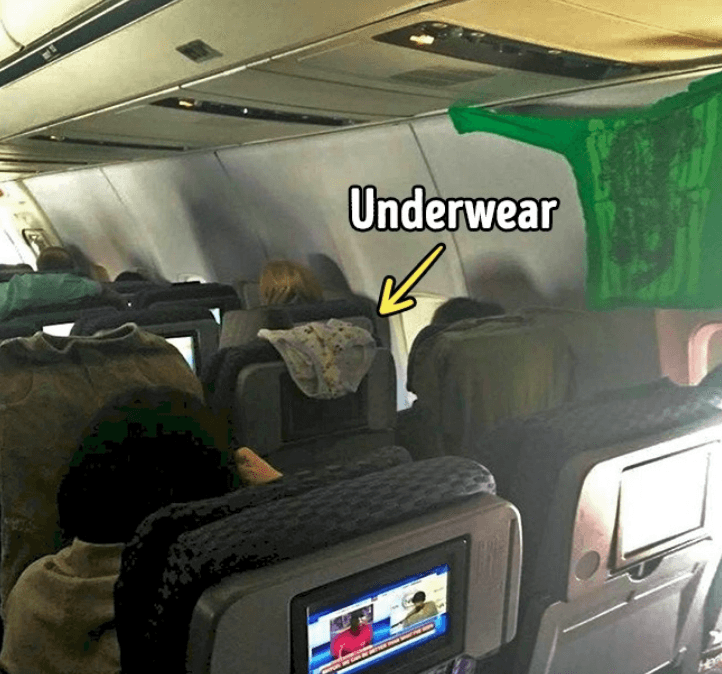 15. Like when you need to take off your shoes but you are aware of how bad your feet smell and you just accept it and deal with it.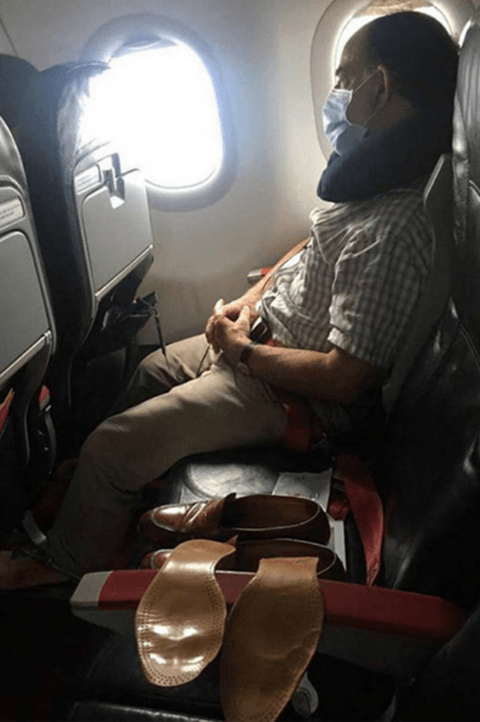 14. Even celebrities like Sarah Jessica Parker have to deal with jetlag and not wanting to talk with no one. "Just tell me when we are there".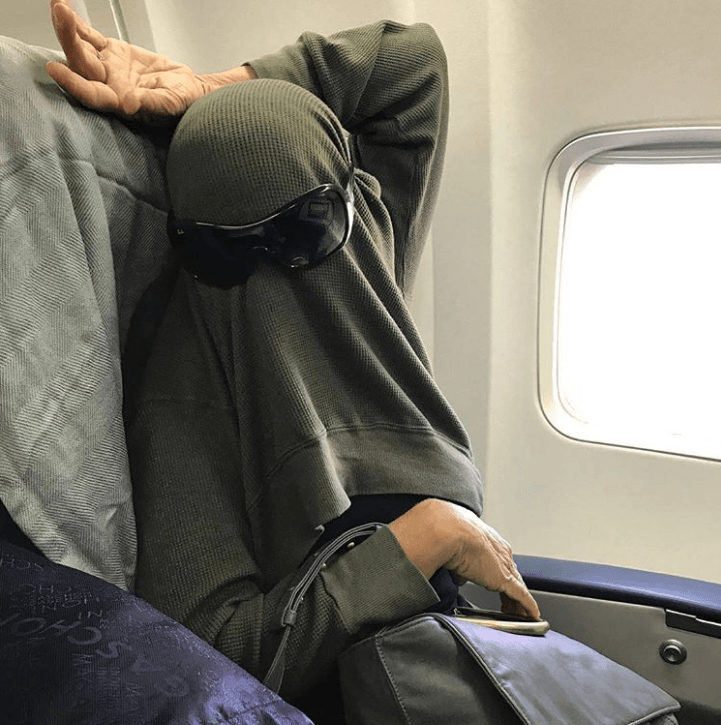 13. This cat is literally sleeping at the pilot's cabin. It looks as if he were just to supervise that its humans are making money for him.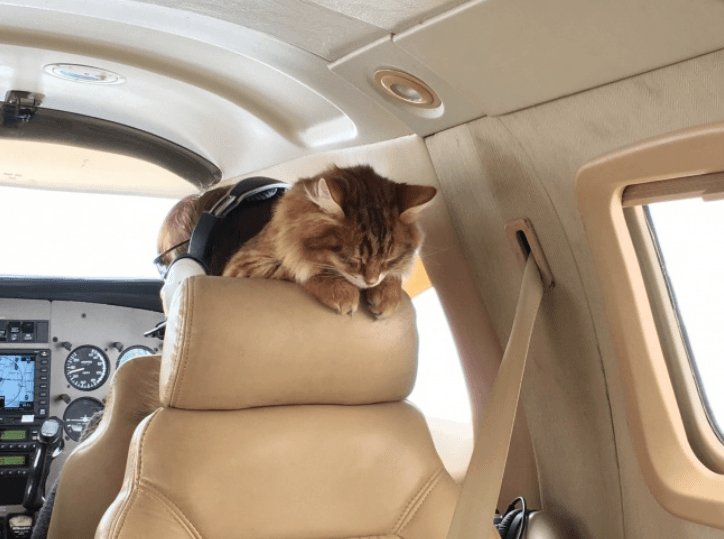 12. The worst thing about falling asleep while you are sitting on a plane or on a bus is to be constantly rocking your head. But this guy found the solution.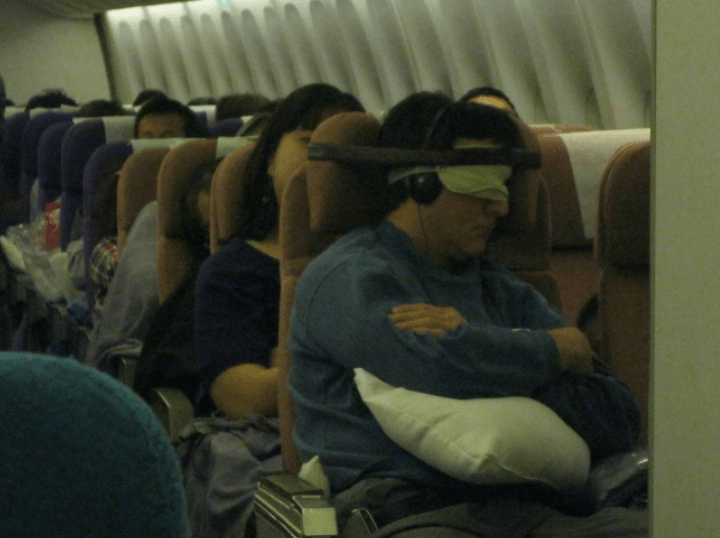 11. "Hi girl, I'm glad you are comfortable like that but would you please let me see my movie? Your hair is on the middle. Thank you."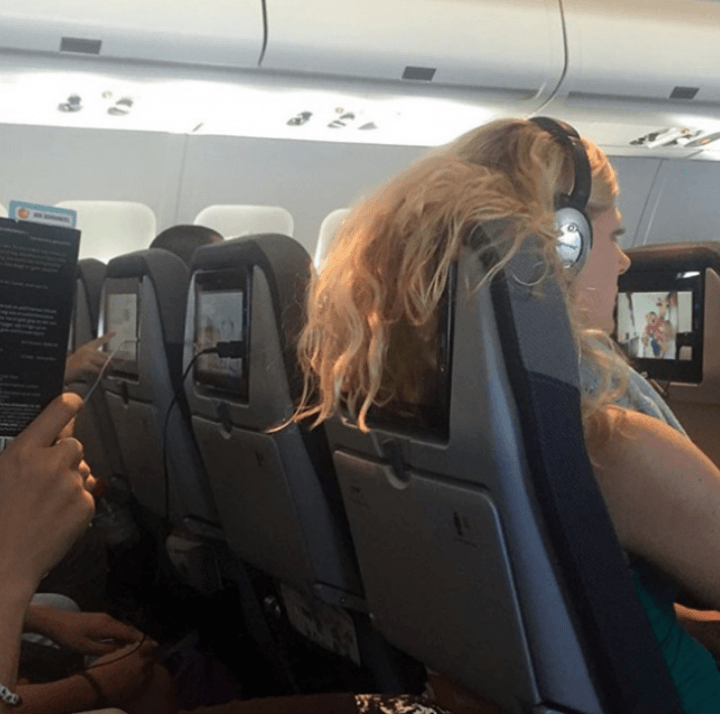 10. Sometimes flights can be really annoying because of people like this woman. They don't care to bother other just as long as they are comfortable.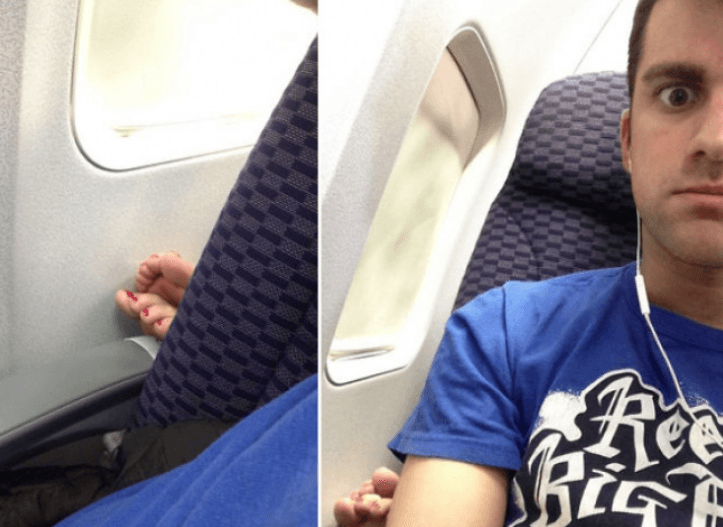 9. Did you know that sometimes it is necessary for Pandas to take a plane? They can be transported in this way and is the cutest thing ever.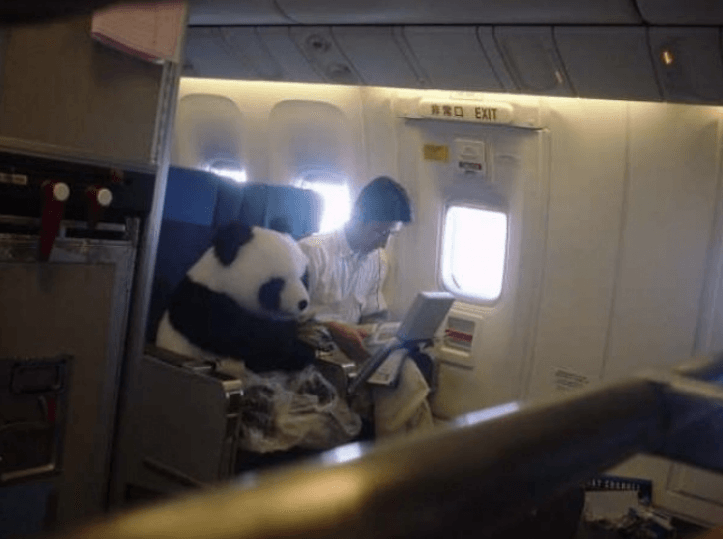 8. Would you fly in the same plane that Hurley from 'Lost'? I'm not sure, I would take this as a sign of the destiny trying to get me out of that plane.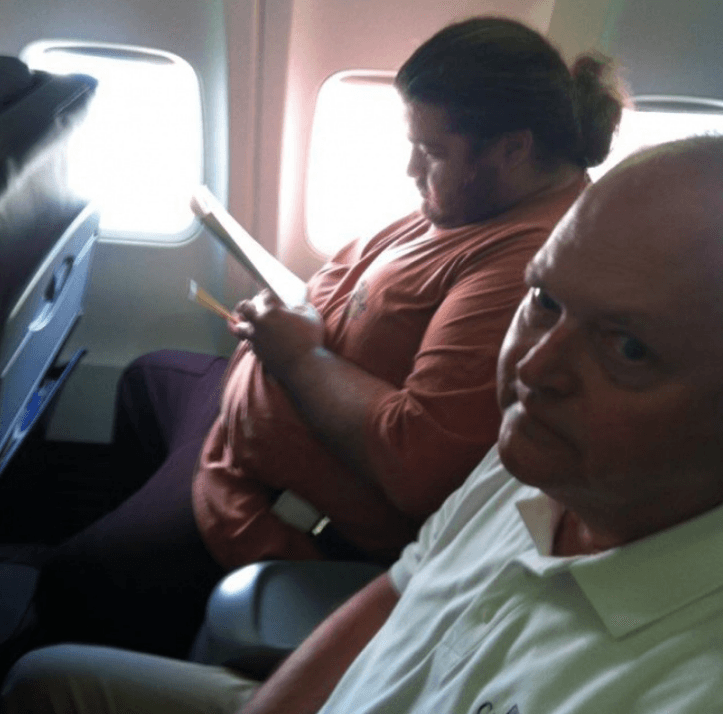 7. Now, this is a really good flying companion! I even would pay to fly right next to a dog, it would be so funny and entertaining to do it.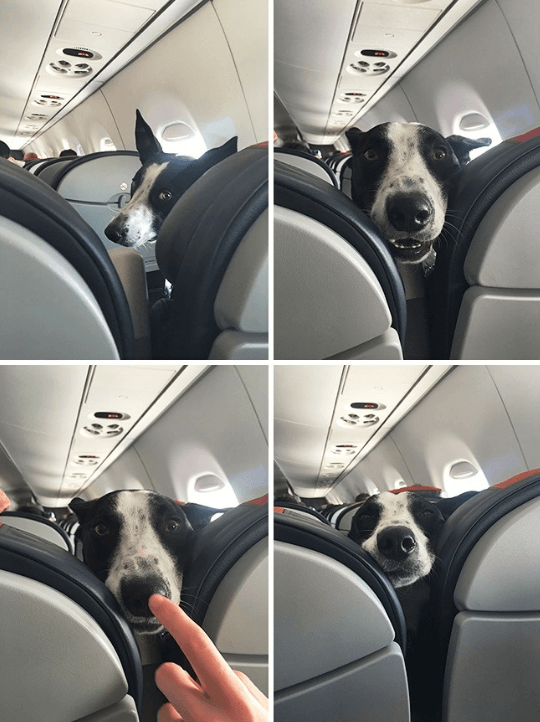 6. This plane has a really extreme way of making its passengers remain quiet during the flight. Just let me know which airline is this.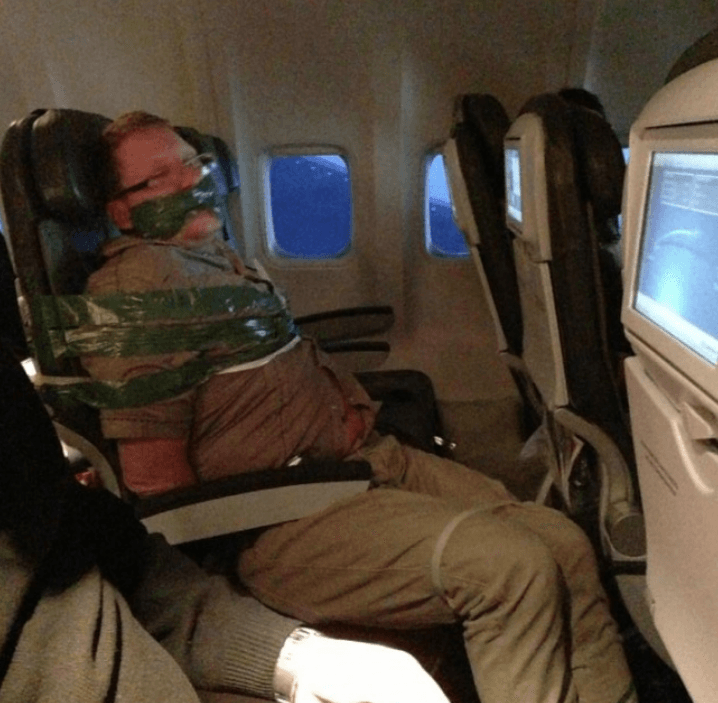 5. What is this duck doing on the plane? It looks like a normal passenger that is willing to arrive at its next destination.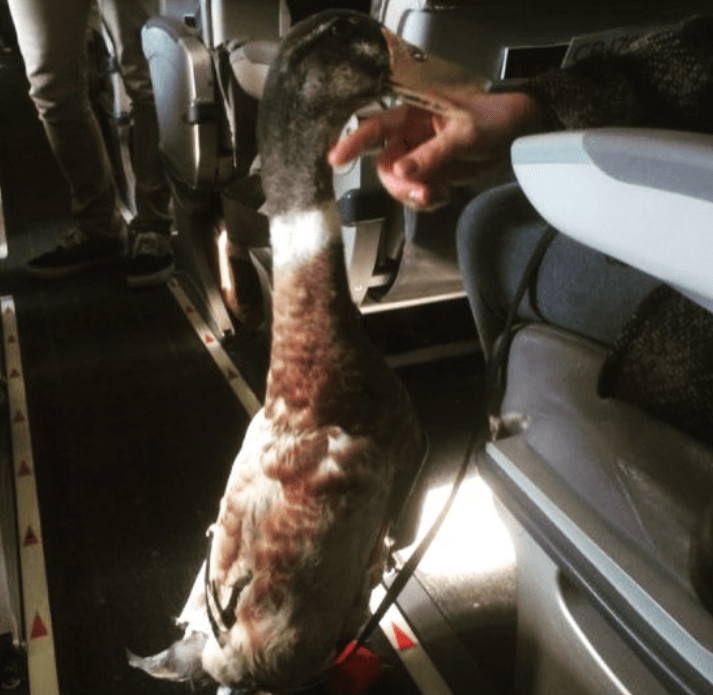 4. It must be a bit scary have taken the same plane as this doll. Especially if she is going to be looking at you like that all the flight.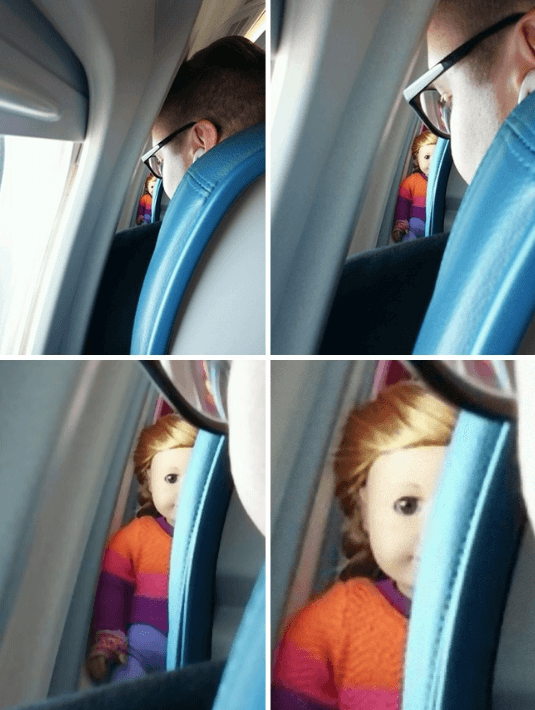 3. This is the perfect solution for those who don't want to talk on a flight. We are pretty sure that the people around him will catch that he is an introvert.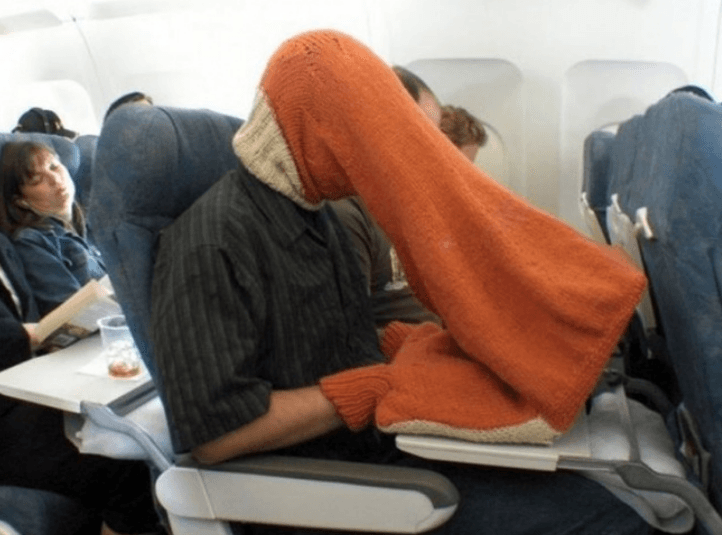 2. This is the cutest thing you will ever see in a plane. Look at this baby with her Monsters, Inc disguise. She couldn't be prettier!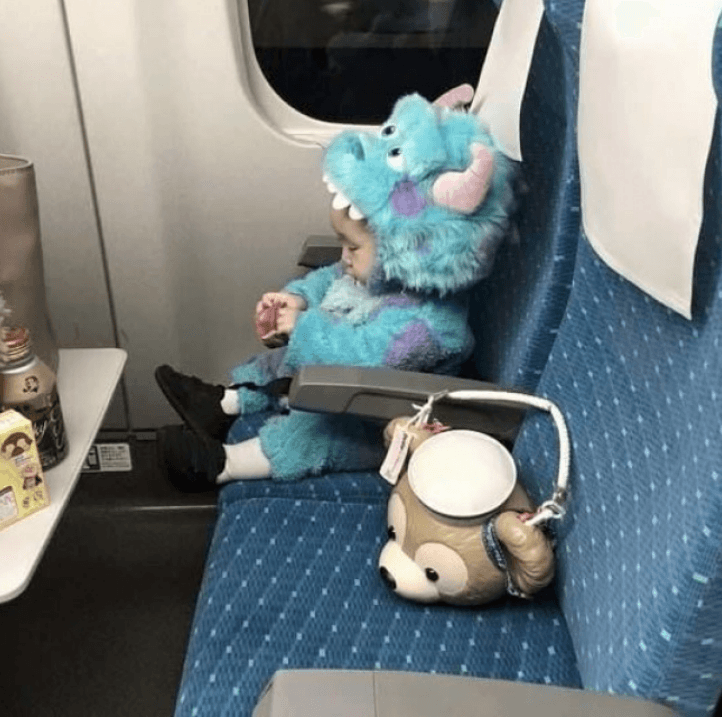 1. This was a real thing. The Prince of Saudi Arabia hired a plane for all of his hawks. It is curious, right? Who would have imagined hawks taking a plane?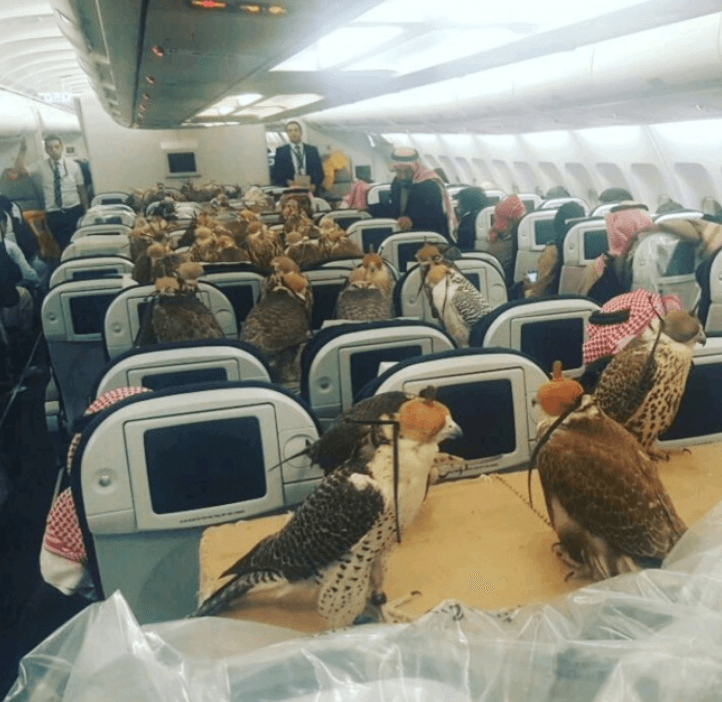 What do you think after seeing these pictures? We only hope that you won't find passengers as annoying as some of this list, we wish you the best for your next flight!