Man thought he found puppies in his garden, but it turned out they were not even dogs
We have to admit that common people have little knowledge about different animal species, and that is why sometimes we could make mistakes identifying different living beings. That is exactly what happened to a guy called Craig McGettrick. He thought he had found some pups, but he was completely mistaken. All details of this amazing story are below, according to BazPaws.
The discoverer
Craig McGettrick is a citizen from Birkenhead, a town within the Metropolitan Borough of Wirral in Merseyside, England, The United Kingdom. He was working on the garden of a house in his hometown since he has his own small business of delivering, cleaning and removal services.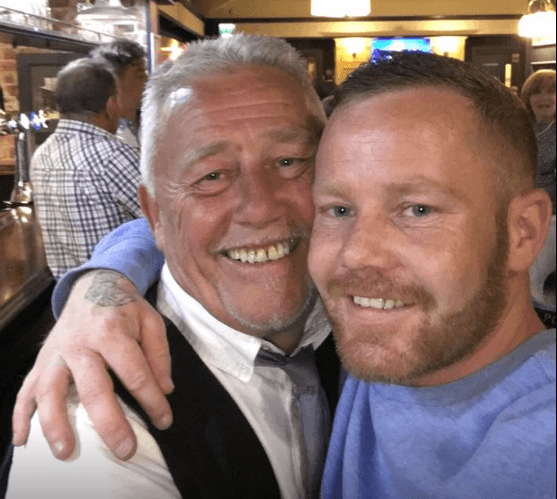 The location
It was in that very same place that he found something completely unexpected, but quite amusing. Craig was taking away some debris out of his client's garden, and after the rubbish removal job was done, he unearthed five puppies under an old mattress.
The puppies
Apparently, the little babies had been abandoned by his mother, because she was not seen nearby. So his first thought that mama had left the animals was completely valid.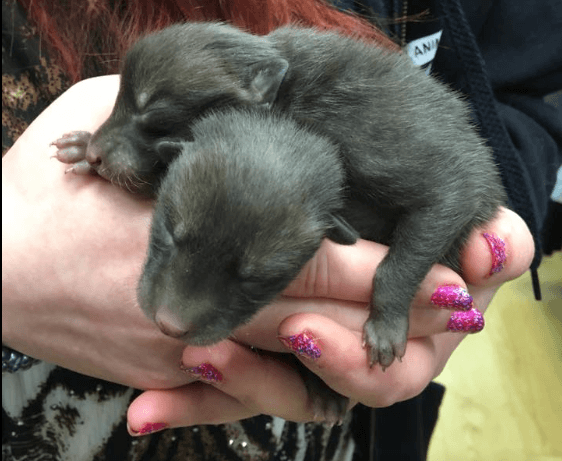 For that reason, he considered that, from that moment on, he had to take care of them. He decided to take some pictures of those cuties and posted them online so people could help him with any advice on how to look after them. 
However, he quickly realized that they had to be taken to an animal sanctuary, or a sort of an animal rescue center, so they had a chance to survive without her mother. He carefully picked them up and drove them to the chosen place, which was a local shelter called Freshfields Animal Rescue.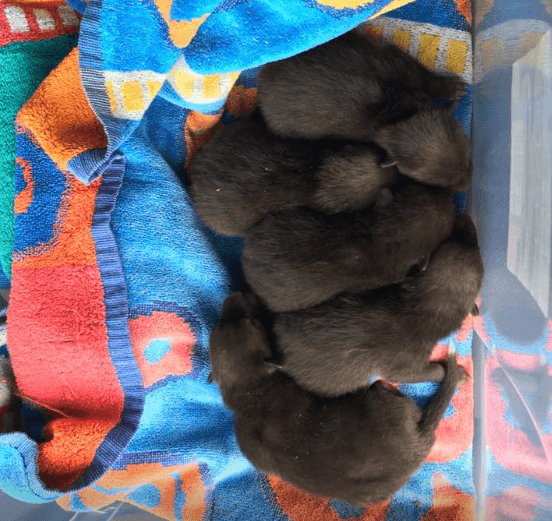 The little ones were welcomed with open arms by the people in charge. Thinking that his duty was over, he just went to his social media webpage to check the comments on the photographs, which soon went viral all over the Internet. What people had written really shocked him.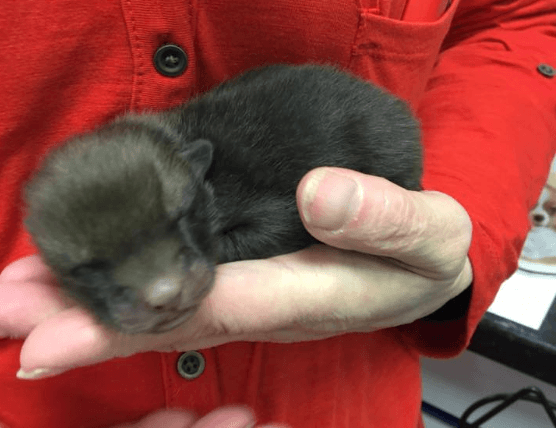 The stunning revelation 
The images of the dogs were able to reach out to Mark Hemmington's social media feed. Hemmington is the founder of the National Fox Welfare Society. He, along with many more experts on the media, told McGettrick that he had been completely wrong about the "puppies".
It turned out that the animals were not dogs, but baby foxes, or kits, as they are better called. It was then that he realized that he had made a terrible mistake taking those kits far away from her mother. He knew he had to go back to the shelter, and that was exactly what he did.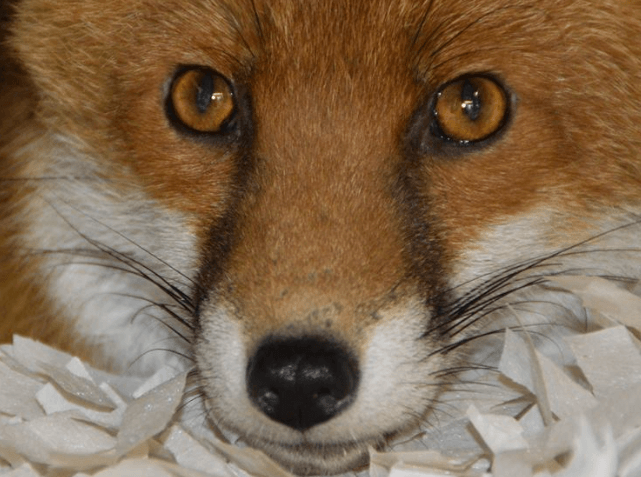 The next steps
After talking to the volunteers at the shelter, they thought of releasing them to their wild habitat, but then they thought the kits were too young and small to have a chance of surviving by themselves. A volunteer called Paul had the idea of returning the kidnapped kids to their mom.
Paul suggested that to be able to reunite them, the babies had to be taken back to the garden where they were picked up because chances were that the mother would return to the same spot to look for them. Knowing about animals, Paul knew that a mother would never leave behind her crying babies.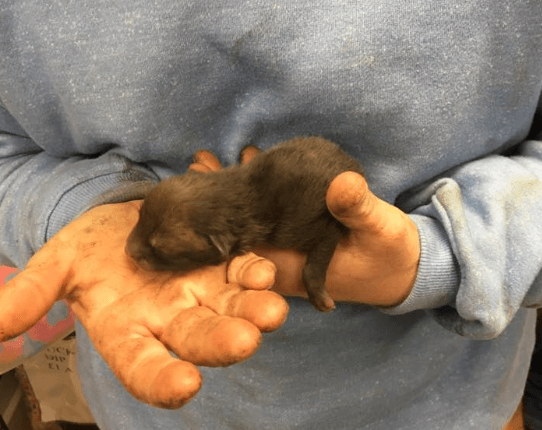 Craig, on the other side, was very worried that the consequences of his mistake would mean a terrible fate to these cute animals. For that reason, he returned to the garden and sat near some bushes to wait for mama to return. Paul was inside a car in the garden, with a camera ready to record the possible reunion.
The lovely reencounter
And the worried mother surely came back! With extreme caution, mama fox approached the box where her babies were placed, made sure they were all okay and started to pick them up, one by one, to transport them to a safe place. In just one minute, she had already carried the five kits away.
Craig, Paul, and all the cyber community were relieved after knowing that the kits had safely returned to where they belonged: next to their mom. The human kindness of all the people involved had made possible that successful and lovely reunion. Their hard work had certainly paid off!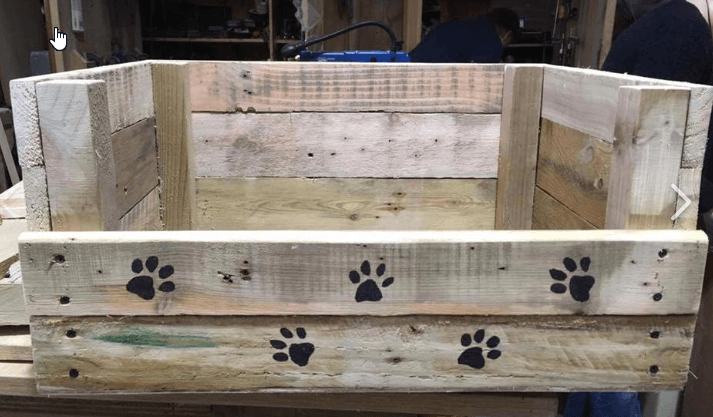 However, the hero of the story was for sure Craig McGettrick. He deserves praise for his kind heart and his concern towards the happiness and welfare of those unprotected baby animals. We wish more people like him could live in our world.
Social media reaction
Hundreds of messages poured on Craig's Facebook page, thanking him for his good deed. The video recorded by Paul, on the other hand, was then posted on Facebook, melting the hearts of many on the social network. The video was shared several times and has received more than 280,000 views so far.
National Fox Welfare Society
According to the National Fox Welfare Society's webpage, the organization has "dedicated to the Red Fox in the UK for over 25 years". They do more than just rescuing foxes because they provide medical treatment in case they are sick or suffer from mange.
Additionally, foxes receive the very best food along with the very best veterinary medicine to aid their recovery. Once the animal is healthy and ready to go to the wild, volunteers release it near the area where it was caught, increasing his probabilities of survival.

The society has received several awards like the International Fund For Animal Welfare (IFAW) Animal Action Award in 2015, and the Daily Mail / RSPCA Animal Hero Award the following year. All the providers, caregivers and people who are part of the society make their contribution voluntarily.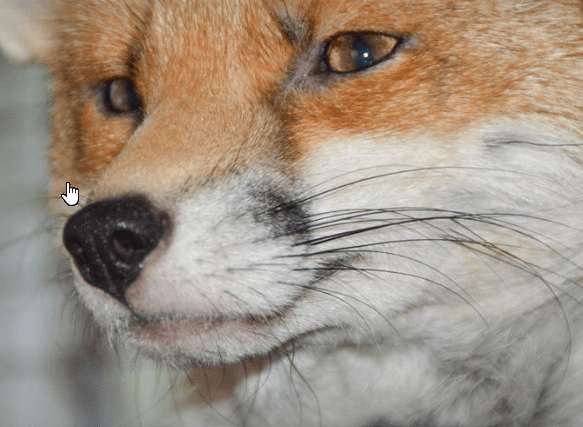 We are sure that this story touched your heart, and we hope that it could help you appreciate more the life of living creatures. Sometimes they can be in need, and just need a helping hand and a kind heart to make it through. If you liked this lovely story, please share it with everyone.