Little cowboy hears favorite country song and steals the show with his awesome dance moves
When one of our favorite songs starts to play on the radio, we cannot help but jump in to sing along or sway our body to its rhythm a little. A Facebook video proved that not even toddlers are immune to this magic of music.
Shared by Today's Froggy 99.9 radio station on its official Facebook page, the video shows a little boy dressed as a cowboy in the driving seat of a parked car, grooving to the beats of James Otto's "Since You Brought It Up."
As soon as the song starts to play, the little cowboy cannot help but move his body and pull off a few spectacular dance moves, which has now impressed the audience all over the world.
At one point in the video, the boy is even seen pointing his finger up at the sky and gesturing as if he were pulling the trigger on the gun. Quite obviously, the little guy takes his cowboy act seriously.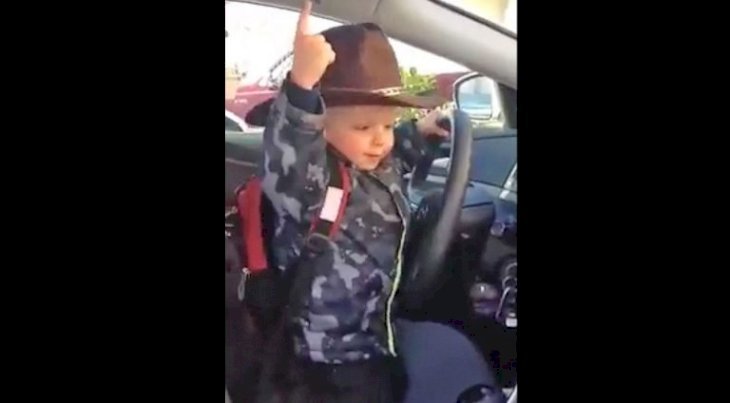 Follow us on Twitter to learn more.
Toward the end of the video, he even attempts to break into the song, trying to mouth the lyrics to the song. But, of course, he can only make out a few unrecognizable yet cute noises resembling his attempt to sing the song.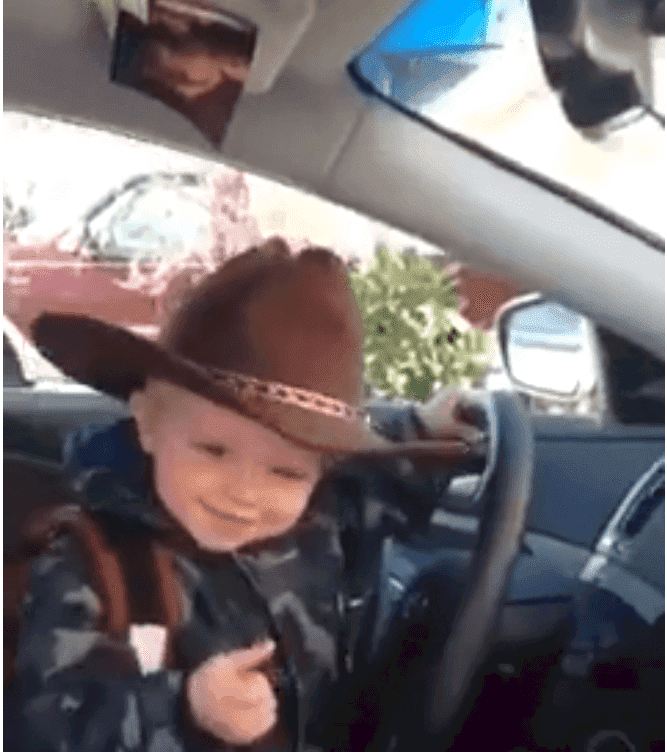 The boy is so excited to be singing the song while he pretends to take on the wheel of the parked car that he blurts out in delight, "Here I come!"
The adorable video of the little cowboy has been loved by social media. So far, it has gathered over 2.7 million views and has been shared over 42,000 times making it go viral.
There are over 21,000 reactions for the video and more than 4,000 people have taken the time to talk about the boy in the comments section.
Meanwhile, Country Music Nation informed that Otto's "Since You Brought It Up" was released back in 2009 as a single and it instantly made it to Billboard's Top 40.
Otto is most famous for his albums "Sunset Man" and "Shake What God Gave Ya," but his first ever number one hit came with "Just Got Started Lovin' You," which was number one country single of the year in 2008.
Music has a tremendous ability to move anyone from adult to a newborn. This point was recently highlighted by a viral video of a father singing to his cute baby daughter.
In the video, the baby gives a surprising reaction to the soulful voice of the father, proving that music can have a profound and overwhelming impact on almost anyone.