Pictures Of Princess Diana With Adult William And Harry Blow The Internet
It is a complete mystery to know how Princess Diana's life would be along with her family if she had not passed away in the fateful car crash in Paris. The good thing is that we just needed a little bit of creativity to satisfy that curiosity, and that was precisely what the artist in this article had. Find it out!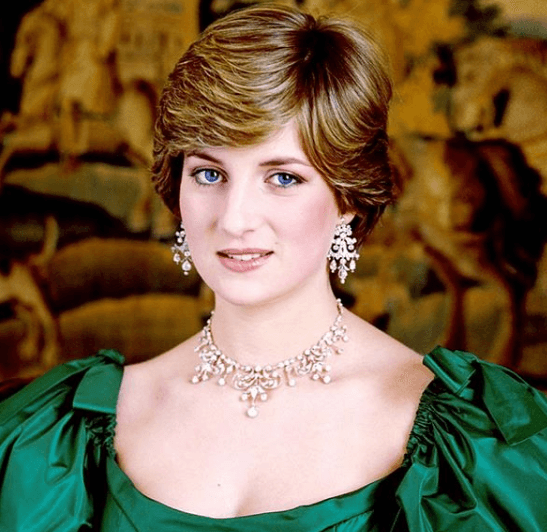 The background
It is hard to imagine if Princess Diana were alive; however, many people seem to be obsessed with the idea. That is why we had some forensics in Michigan to recreate the late royal through the age-progression technique. The portrait which was shown in 'Al Rojo Vivo,' a TV show from Telemundo.
A Photoshopped image also satisfied our curiosity some months ago when Diana was included in a photo along with Kate Middleton who appears to be introducing a newborn Princess Charlotte. That image just melted everyone's heart when it started circulating on the social media.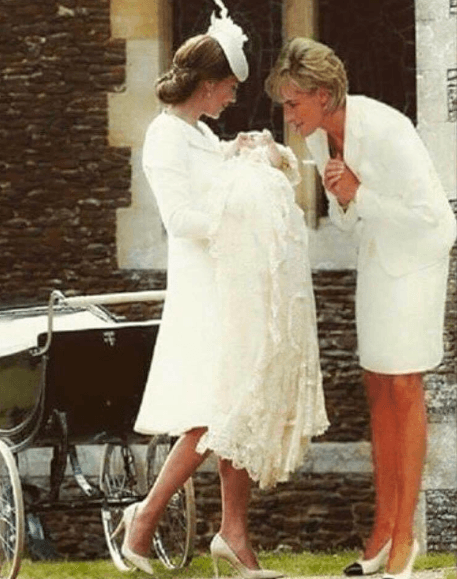 The beloved sons
All those attempts just made us want more and more, and now we want to see Diana with her two adult offsprings. They are grownups now, and sadly they have not been able to share some crucial moments in their lives like a child's birth, a wedding, or any other moment a son would like to experience with his mother. 
Thanks to the creativity of an artist, our minds do not need to continue wandering around because we can see all those moments materialized in some works of art. Autumn Ying is the brilliant artist behind the creations that brought our most amazing fantasies to life.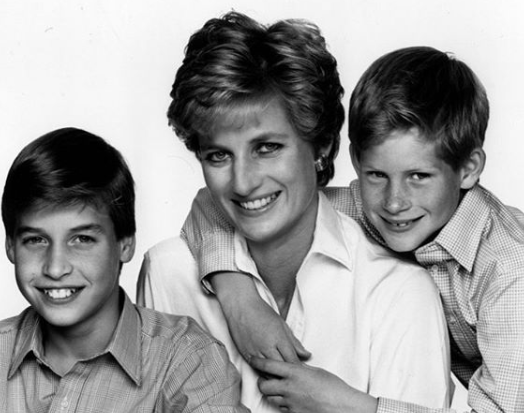 The images
Although not much is known about Ying, some things are clear. She is an amazing graphic designer and illustrator who manage to capture momentous events in the royal family in which Diana would definitely have liked to be part. The preciseness of the pictures and the subtle details make the images very astonishing. 
All the creations were posted on her Instagram account some months ago, and they have received around twenty thousand likes each on the social platform. They are the results of specific requests by other netizens who were enchanted by her other pieces of arts. There is no doubt she was the ideal one for the job.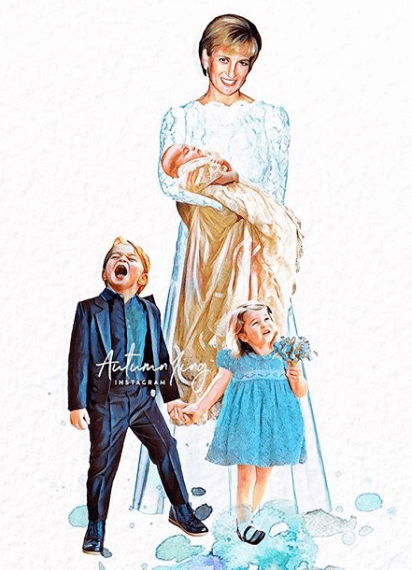 So in one of them, we can see Princess Diana with the grandchildren she did not meet, George, Charlotte, and Louis, whom she is holding. It is absolutely precious! Another one depicts the women in the royal family: Diana, Kate Middleton, Meghan Markle, and little Charlotte. 
We bet Diana would have been an excellent and loving mother-in-law for the duchesses, so our hearts are flooded with happiness with this picture. Regarding this image, Ying stated that while, in reality, Diana won't get to see both her daughters-in-law, she visualized this scene as a touching tribute to the late mother.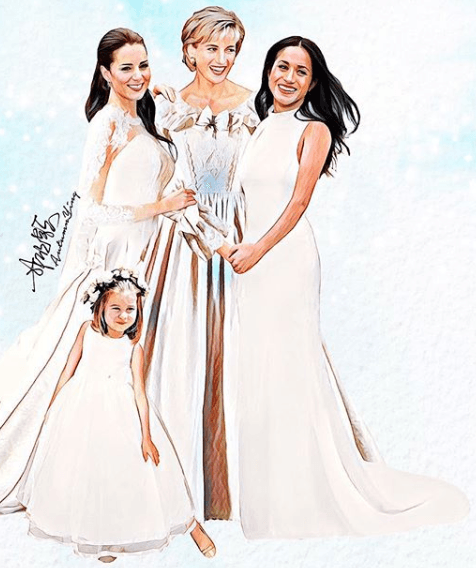 A third one illustrates an outlook of Diana's possible new wedding along with Harry and William. The picture also shows two grown Princes George and Louis. The last one simply melted our hearts showing Diana only with her sons, and Williams is appears hugging her. The smiles on their faces seem to be very real.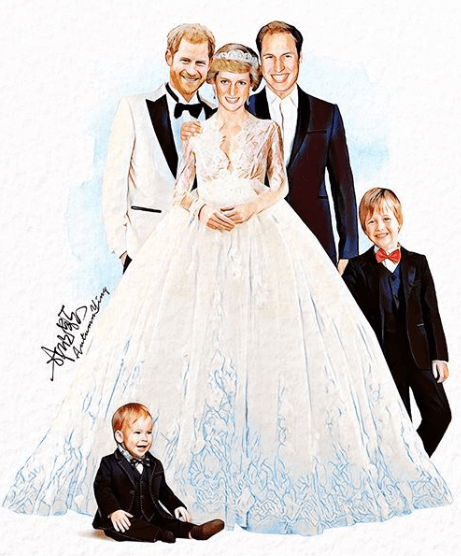 A good cause
According to the information captioned in the images, Autumn is planning to create a series of these paintings that can be up for auction aiming for a noble cause. The amount of money received from the art prints purchases will be donated to UNICEF hoping to help children with malnutrition in Cambodia.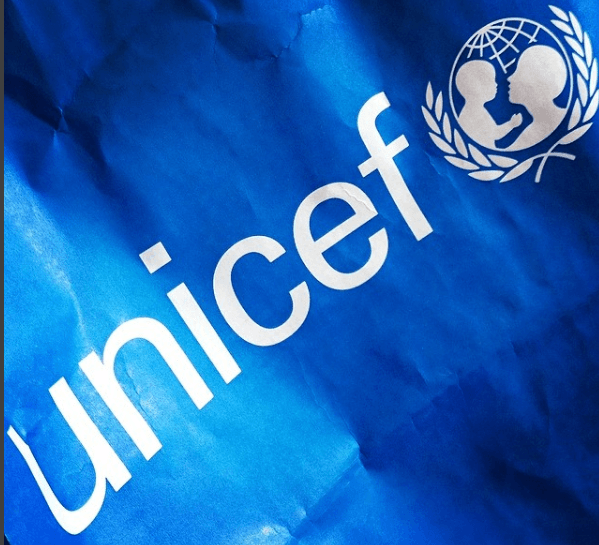 The social media response
Autumn Ying was able to create a stir on the Internet with these digital artworks, and netizens had their minds blown. That is why Ying's Instagram account was immersed in myriad positive responses from all her shocked followers. 
A user said that it was too beautiful and that Princess Diana would have loved it. Another one added that the art was a vision of loveliness. 'How wonderful would this family be. How proud she would be with her gorgeous granddaughter. It is so sad that she has missed out on her boys' lives,' said further.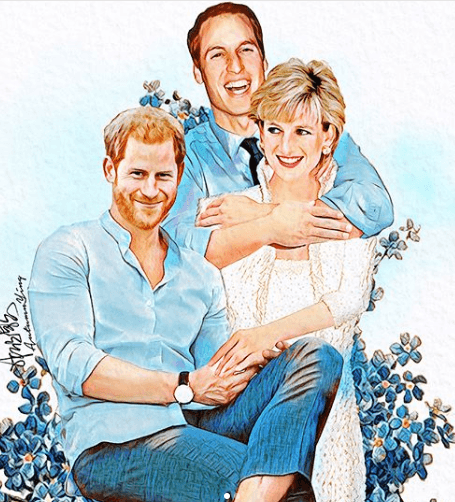 Remembering Diana
The occasion is perfect to bring to the memory some exciting and surprising facts in the late princess' life. For instance, did you know that Diana worked as a nursery assistant? Before marrying Charles, she had a job at the Young England Kindergarten, a school in Pimlico with a Montessori curriculum like George's institution. 
Her interests
Few people know that Spencer wanted to be a ballerina; however, her height impeded her from achieving her goal. She was also interested in Abba band, and she loved its music. That is why Kate included some hits at her wedding to pay tribute to her late mother-in-law.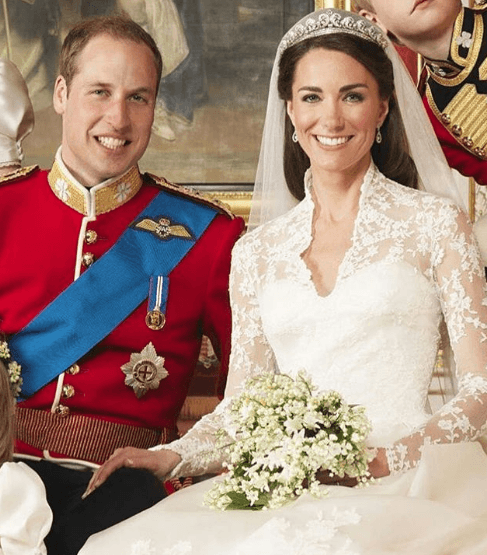 Her personality
Not many royals are willing to do this, but Diana always sent 'thank you' notes. It did not matter how small a deed could be; she wanted to let people know that she appreciated it. She even taught her sons this do-gooding act. That is why, in 2010, a thank you note written by William was auctioned. 
As for her children, she was recognized as a protective mother that wanted a 'normal' upbringing from them. Thus, she took them to school and made their whims come true. When William was 12 years old, he was obsessed with Cindy Crawford, Naomi Campbell, and Christy Turlington.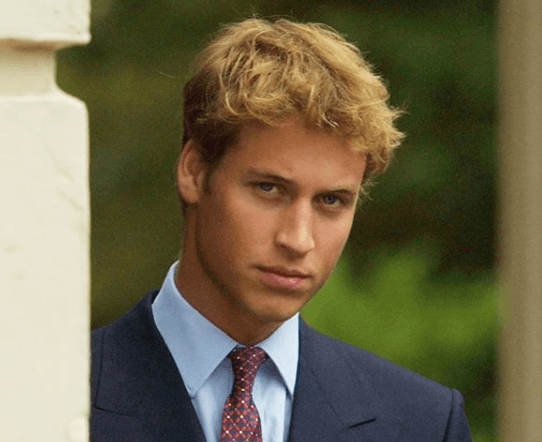 He had posters of the models all over his bedroom. So his pleasing mother arranged a meeting. One day, the beauties were waiting at the family's residence for William when he went back home from school. 'I went bright red and didn't know quite what to say,' William recalled.
The burial
The mother of two was buried on an island on her family estate with 36 oak trees and a lake. The site was selected to maintain privacy; hence, it does not allow visitors. On July 1 last year, Princes William and Harry rededicated the place on what would have been Diana's 56th birthday.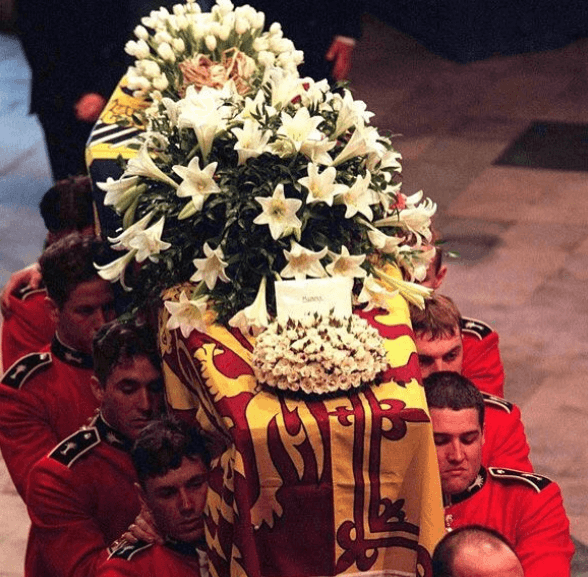 All these splendid facts about Princess Diana's life plus Autumn Ying's work were so moving that they touched our hearts. We are so pleased for a little bit of this beautiful fantasy since the late royal will always be alive in people's minds and hearts.