9 Times Kate Middleton and Princess Charlotte Appeared To Look Like Twins
As the old saying goes, 'like mother, like daughter,' The Duchess of Cambridge and her daughter, Princess Charlotte, are both considered fashion symbols for different generations. It is also said that the apple does not fall too far from the tree, and these mother-daughter duo has proven this. Actually, we have some occasions on which these royals matched their outfits so well that they could be confused with twins.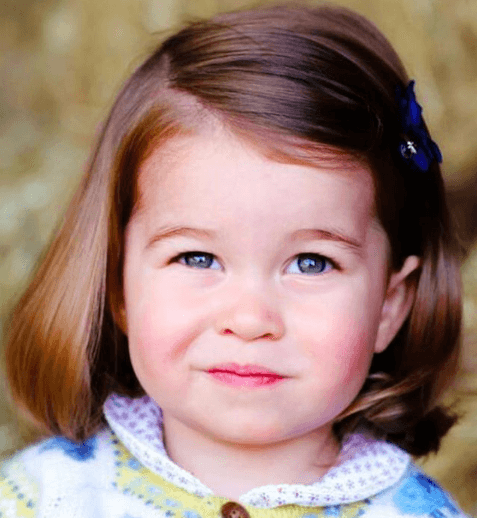 1. The baby's debut
After Charlotte was born, the whole world was anxiously waiting to meet her, so her official debut was an important date. May 2, 2015, was the so-expected day. Although Kate Middleton just had given birth a few hours before, that did not prevent her from looking spectacular. 
The mother of two at that time opted for a pastel yellow Jenny Packham piece with a buttercup floral print and elbow-length sleeves. The newborn looked adorable with a knit beanie, and she was bundled softly in a white soft wool baby shawl from G.H. Hurt & Son.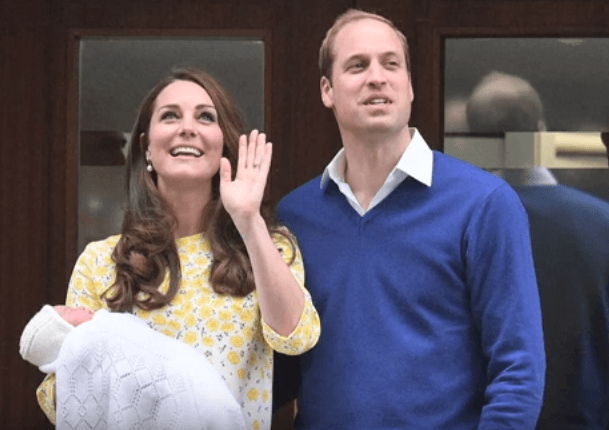 2. Her christening
Another momentous event in the princess' life was her religious ceremony on July 5, 2015. Kate decided to go for an ivory color head to toe in a gorgeous dress by designer Alexander McQueen, a Jane Taylor hair ornament and high heels in the same light tone. 
The first female offspring followed traditions wearing the same christening gown that her older brother wore for his ceremony a couple of years before. In fact, the model is a replica of the dress worn by Queen Victoria's eldest daughter in 1841, but this one was created by Angela Kelly.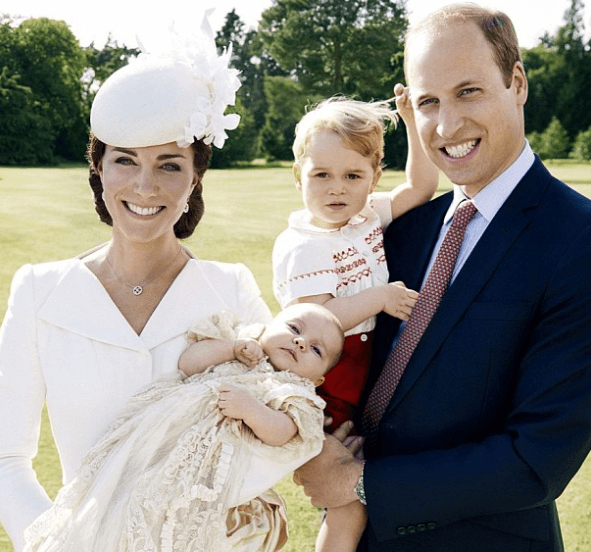 3. Skiing holidays
For March 3, 2016, the family of four enjoyed some vacation time in the French Alps, but of course that Kate and Charlotte did it with grand style. As for the Duchess, she impressed with a white E+O ski puffy jacket with a fur hood, paired with red ski trousers.
The baby girl, who was less than a year at that time, was enjoying the snow for the first time and showing off her first two teeth. Looking just like her mother, the infant wore a cream John Lewis puffy snowsuit with a pink woolly hat and boots.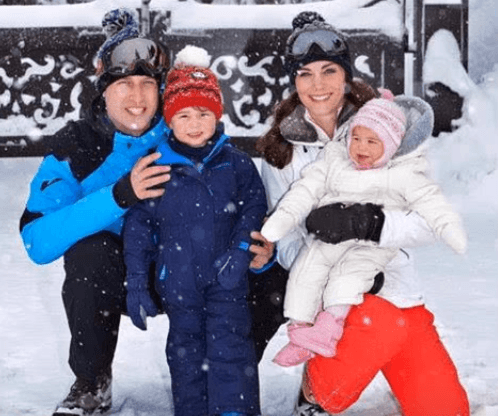 4. Trooping the Color event
During this annual event where the UK celebrates the queen's birthday, more than 500 officers and 244 horses show off their flags to honor the monarch. June 11, 2016, was the first celebration for the little princess. The royal family frequently observe from a balcony, and there she was with her mother.
The one-year-old couldn't look cuter in a pale pink dress and matching shoes. Her hair was swept to the side by a pink clip. Charlotte's mom also looked lovely in a coat by Alexander McQueen in the same pale color. Her Philip Treacy hat with a flower gave the outfit the final touch.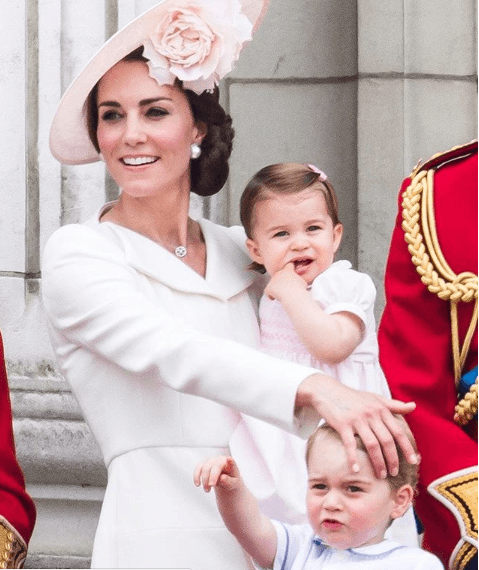 5. Trip to Canada
Princess Charlotte made her royal tour debut when she went on a week-long visit to Canada in 2016. The 16-month-old tot joined three-year-old brother George and her parents on the royal duties of the family which wore blue shades. 
Kate dressed a piece by one of her favorite designers, Jenny Packham. Her crafted hat was precisely the same shade of blue to match her dress. The jewel on the crown was the Queen's diamond maple leaf brooch underneath her collar. The toddler also matched her hair accessories to her blue clothes. Cute!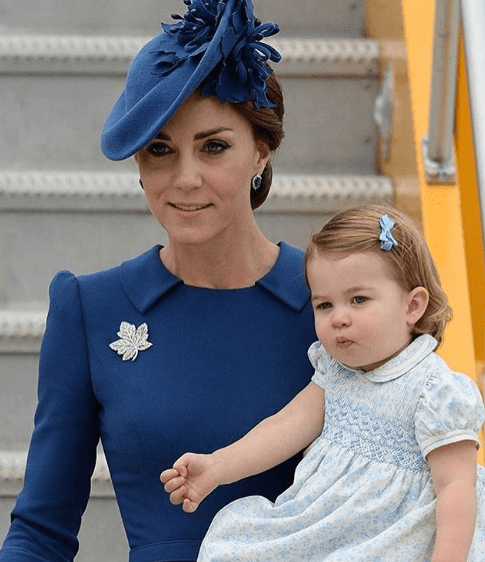 6. Christmas Day
For December 25, 2016, the Cambridge family celebrated the holiday attending church along with Middleton's family in Englefield, England. The girl wore a traditional navy blue coat and shoes along with burgundy tights and a matching hair bow by Amaia kids. 
Kate opted for her belted Hobbs 'Celeste' coat which she first exhibited in 2012. However, she added a fake fur collar to the ensemble that looked just perfect. She completed the attire with Tod's pumps, her Mulberry Bayswater clutch bag, and pearl earrings.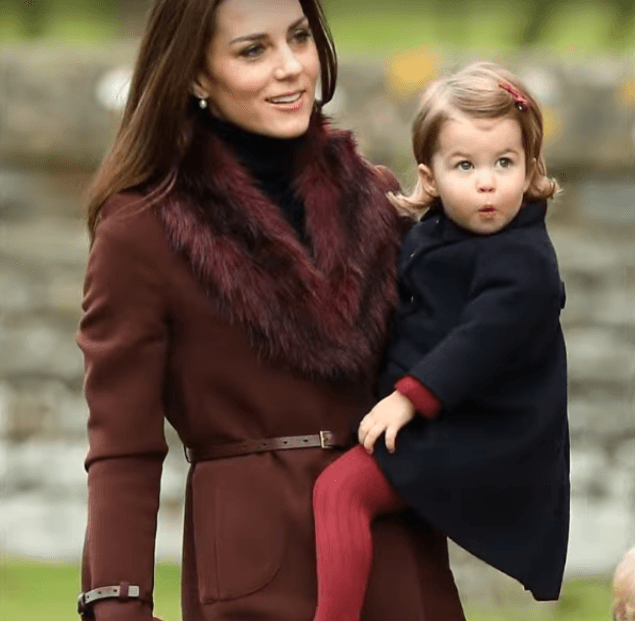 7. Her auntie's wedding day
Of course, that being the only niece of Pippa Middleton, Charlotte had to rock during her wedding, and we bet she did. The flower girl wore a white outfit with pink details designed by children's clothing brand Pepa & Company for the big day, and she complemented the outfit with a flower crown headpiece.
The sister of the bride put on a long-sleeve, light pink Alexander McQueen number. She ensembled monochrome, midi length, and V neckline with billowy sleeves. She also paired it with a round hat to top off the looks.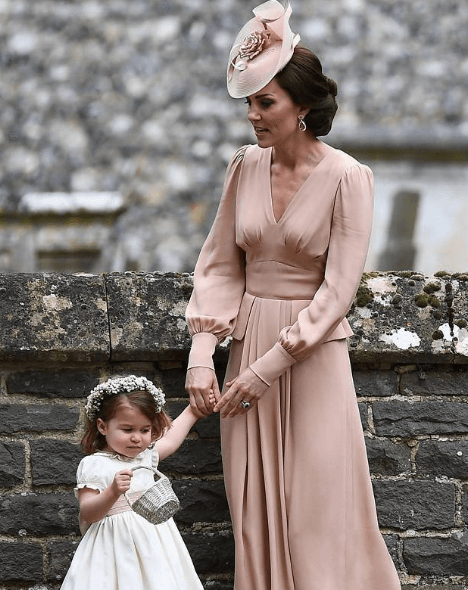 8. German tour
Last year on July 19, 2017, the royal family had the first visit to Poland and Germany. The mother-of-two chose a stunning coat by British label Catherine Walker to arrive in Berlin. She picked cornflower blue since this is Germany's national flower. The number displayed oversized buttons and a pleated skirt.
She coordinated with daughter Charlotte in her blue and white floral-printed smock dress of an unknown designer, Dona Carmen Granate navy blue shoes, white CondorPerle Socks with Openwork Cuff, and an adorable Amaia Kids Hair Bow.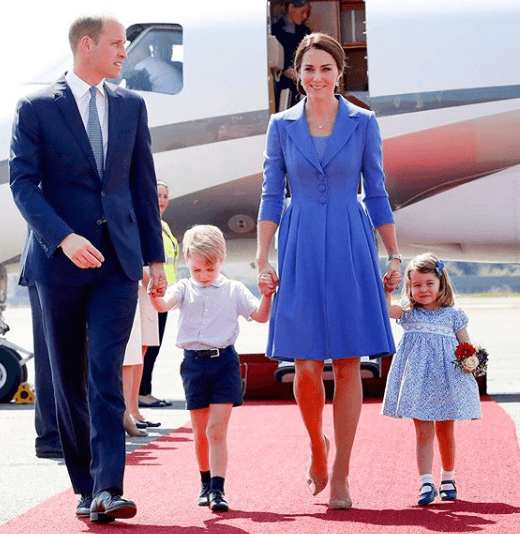 9. Prince Harry and Meghan Markle's nuptials
More recently, we saw the mother-daughter duo on May 19, 2018, for the wedding of the year. The attire of the Queen's granddaughter was designed by Clare Waight Keller for Givenchy. With ivory silk, the high-waisted piece was finished with a double silk ribbon detail and white leather Aquazurra shoes. 
For her brother-in-law's big day, Kate wore a cream Alexander McQueen coat dress with beige high heels and a sided headpiece with flowers. She had worn that coat at two other occasions, so perhaps it was to avoid outshining the bride.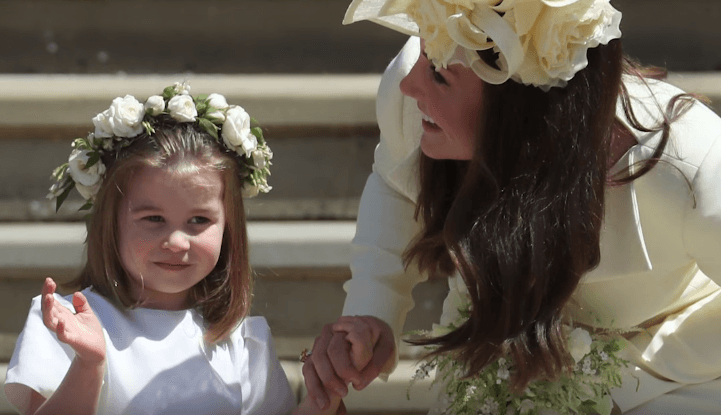 As we clearly saw in all these occurrences, Kate Middleton and her daughter Charlotte are like two peas in a pod. The little princess is definitely following in her mother's footsteps in being a fashion and style icon for young generations. If you enjoyed the article, share it with your friends and relatives. Until next time!