Remembering Tina Turner's duet with Beyoncé singing 'Proud Mary'
The 50th Annual Grammy Awards held in 2008 will be remembered forever as Beyoncé and Tina Turner went onstage together to put on a fantastic show.
Even if having such talented artists singing together at the same event wasn't impressive enough, it was Tina's first concert performance in more than seven years as she came out of retirement for that show.
Then-26-year-old Beyoncé and then-68-year-old Tina sang their version of "Proud Mary," the same song that gave Tina a Grammy in 1972. Apart from their beautiful vocals, their choreography was also energetic.
Beyoncé was wearing a shiny silver tiny dress that she combined with silver high-heels. Tina chose a skin-tight silver bustier top and capri pants that made her look gorgeous.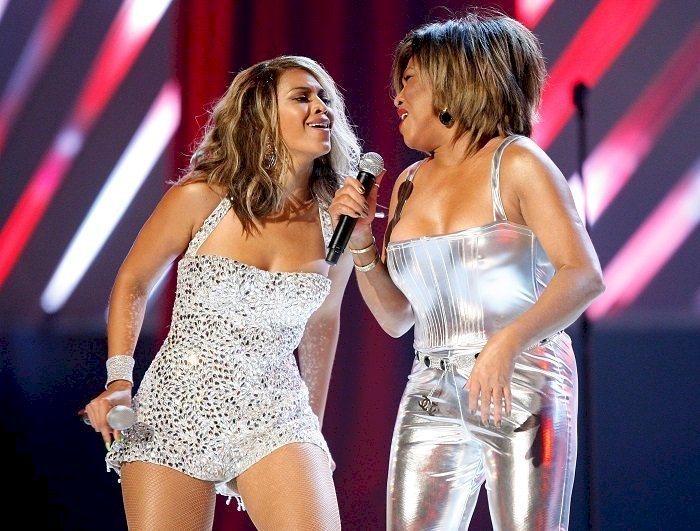 According to Daily Mail, Tina stopped touring in 2000 admitting that she didn't want to get to the point where her performances were no longer dignified. After retiring, she enjoyed a much calmer life in Europe, living in Zurich and the south of France with her then-boyfriend Erwin Bach.
After retiring, she kept a low profile. However, after her Grammy presentation with Beyoncé, she embarked in what has been her last tour so far, titled "Tina!: 50th Anniversary Tour."
Tina visited several cities of the USA, Canada, Germany, Belgium, Austria, Switzerland, England, France, Netherlands, Ireland, Norway, Sweden, Finland, and the Czech Republic.
Earlier this year, Tina said goodbye to her deceased son, Craig Raymond Turner, spreading his ashes in the sea off the coast of California surrounded by his family and friends.
Her first-born, who was 59, was found dead on July 3 at his California home. Craig's tragic death was ruled a suicide after the Los Angeles County Department of Medical Examiner's coroner determined that the fatal gunshot on his body had been self-inflicted.
Craig's father was saxophonist Raymond Hill from the band "Kings of Rhythm." After a brief relationship with Hill, Tina entered her infamous marriage to Ike Turner, who adopted the child in 1962.