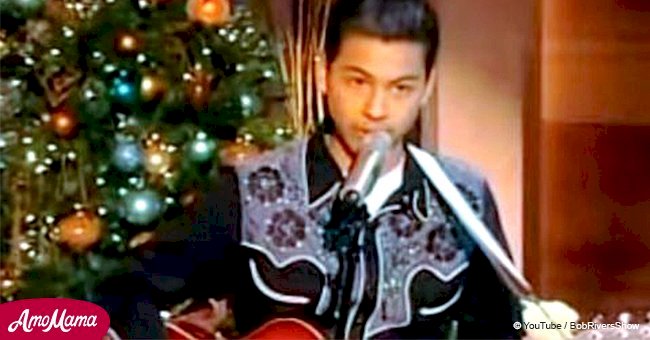 Meet the handsome teen who sounds exactly like Johnny Cash when he sings

Then 17-year-old Vince Mira sang a Johnny Cash classic hit, and he sounded exactly like the legendary singer.
In the clip below, Mira, now 26 years old, from Federal Way, Washington, performed "Ring of Fire" by Cash, who passed away in September 2003 due to Diabetes mellitus.
Mira's deep baritone voice often drew comparisons to Cash and even captured the attention of his child, John Carter Cash. Follow us on our Twitter account, @amomama_usa, to learn more and scroll down to watch the video.
When John Carter heard Mira sings, he immediately decided to help the young singer produce his first record.
Mira's incredible likeness to Cash also caught the attention of Ellen DeGeneres. In 2007, the talk show host invited him on her show. Mira was only 15 years old at the time.
On "The Ellen DeGeneres Show," Mira explained that he had always been singing. However, according to him, he started out singing Spanish songs.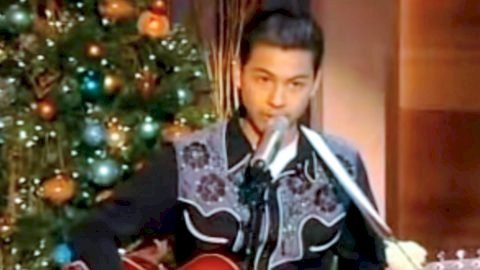 Source: YouTube/BobRiversShow
He said that even though he tried to sing Cash's songs, he just didn't have the deep voice to pull them off.
But when he hit 13 years old, Mira said he was able to sing the veteran singer's songs because he woke up one day and suddenly had a baritone voice.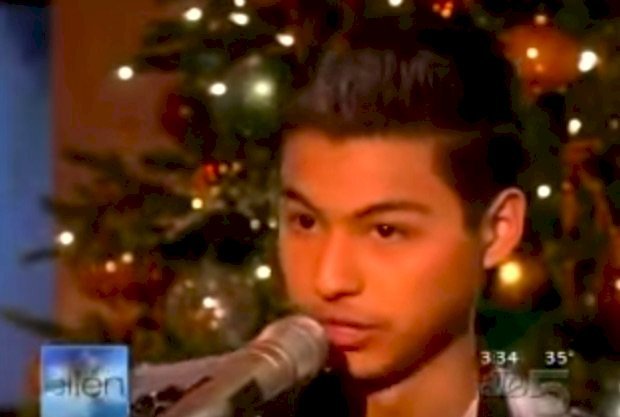 Source: YouTube/BobRiversShow
After his appearances on TV shows, Mira has since gone on to continue touring and recording with some of the popular members of the music industry, including members of Pearl Jam.
In 2008, his first EP, "Cash Cabin Sessions," was released by Lucky Rebel Records. The album consists of several Cash covers such as "Blistered" and "Ring of Fire," as well as his own compositions, "Cold Hearted Woman" and "Closer."
Mira's new album, "El Radio," was released last year. In an interview, he shared that the album "was a long time in the making."
"It took about ten years. I started writing songs for it when I was sixteen," he said. "The last song on the album was actually written last year. It was a long process. It is completely different from what I have done before. It is really a departure for sure. I feel it is a good album. I am super excited about it."
Mira also said that he listens to "anything and everything" to stay creative and motivated.
When asked about what have people said about his new album, he responded that he has been "getting really good feedback on it."
Please fill in your e-mail so we can share with you our top stories!