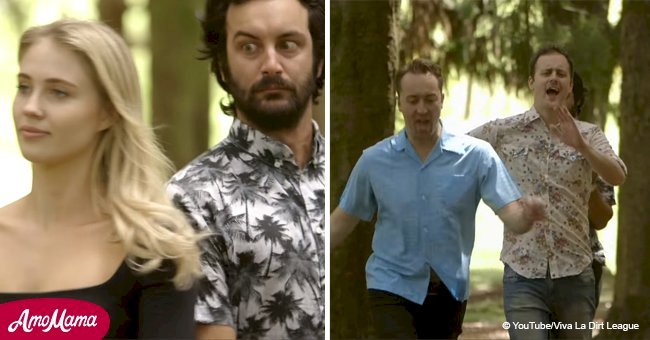 Hilarious parody of 'Wild Planet Earth' shows mating rituals of humans

A group of professional YouTubers created a funny "Wild Planet Earth" parody on the mating rituals of humans in their natural club habitat.
Viva La Dirt League (VLDL), a video game-themed comedy brigade from Auckland, New Zealand, made this amusing "Wild Planet Earth" documentary style parody about humans clubbing in the wild.
The parody was complete with a Sir David Attenborough sound-alike narrator. Follow us on our Twitter account, @amomama_usa, to learn more and scroll down to watch the video below.
However, because of the immature execution of the process, the advances by the male of the species were cut.
Since the parody was uploaded to YouTube on May 23, 2018, it has been viewed over 400,000 times.
VLDL already created several comedy skits about video games.
The men who own the YouTube channel, Adam King, Alan Morrison, and Rowan Bettjeman, all have amassed many subscribers. Their videos also received millions of views.
In an interview with Newshub, Bettjeman said, "In this world, even we can be real famous."
King added, "Well, in the right room."
VLDL's most popular videos are known for making fun of the game PlayerUnknown's Battlegrounds (PUBG).
Morrison told Newshub, "We jumped on the PUBG bandwagon really early on. It had a really amazing premise, but was a really broken game. It had lots of mechanical flaws that needed to have the piss taken out of them."
"It's a really entertaining game. I remember when I first saw it, I knew it was going to be big," King said. "We realized that jumping on it early meant we could potentially be the first people to make comedy skits about it. And we were."
The notably favorite battle royale game, PUBG, has helped transition them from an amateur garage operation to producing content as their full-time career.
VLDL has now over 500,000 subscribers. Their most popular video has more than seven million views.
Please fill in your e-mail so we can share with you our top stories!