Baby born after just 22 weeks 'graduates' from intensive care in a viral adorable video
A graduation ceremony can be an exciting moment in anyone's life. It indicates the end of a stage and the beginning of something new. However, this ceremony can be even more meaningful when it represents a greater accomplishment, like the one in our story. A newborn baby showed us how it is possible to 'graduate' at a young age and to never give up. Have a handkerchief at hand because we are sure you will need it!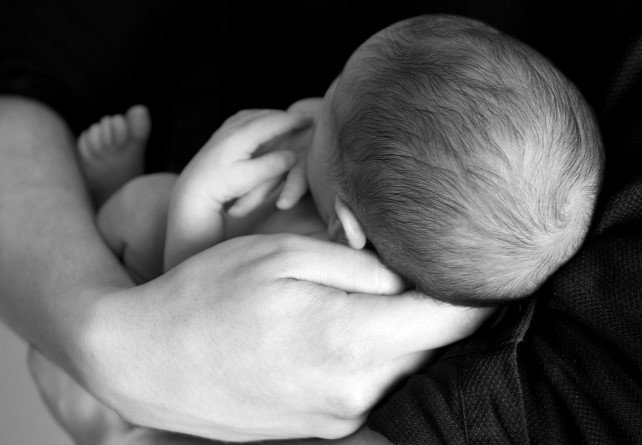 The birth
Mollie Potter was thrilled to have a baby, like any other future mom, when she discovered she was pregnant. However, her world shattered when Cullen Potter was born prematurely in March, 2018. This could have been a normal situation if he hadn't weighed just 13.9 ounces.
With such a low weight and having been born after just 22 weeks of pregnancy, the doctors at the hospital in Alabama where he was born gave this little one just a 2% chance of survival. It is worth noting that the average weight of a healthy baby should be around eight pounds.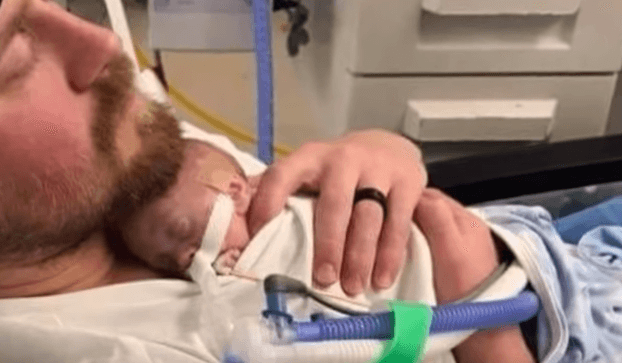 The fighter
Everything seemed lost for Cullen, but his family did not give up on him. Mollie and her partner started calling more than 16 hospitals in three different states to find one that could help Cullen to survive. However, Mollie stated that hospitals acted as if the baby's transfer was pointless because trying to save him was also pointless.
'Well, here he is; alive and thriving', expressed the mother. Cullen decided to defy and beat the odds despite the difficulties he had in front of him. He spent 160 days inside the neonatal intensive care unit of the University of South Alabama Children's and Women's Hospital.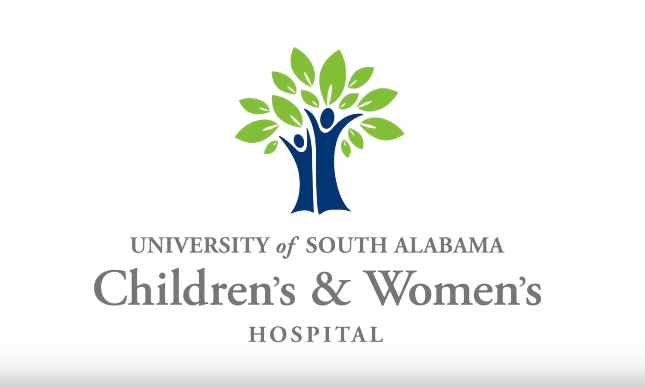 During more than five months, he had a miraculous recovery and was able to finally go home for the first time. This fighter now weighs five pounds and has gotten over any major health difficulties. Now Ms. Potter can proudly exclaim: 'Well, here's our 2 percent! He is perfect in every way. God is good!'
The celebration
Of course, such a miracle could not go unnoticed. The hospital and all the medical crew decided to hold a faux graduation ceremony to celebrate his exceptional improvement and mark the moment in which he was leaving the intensive care unit.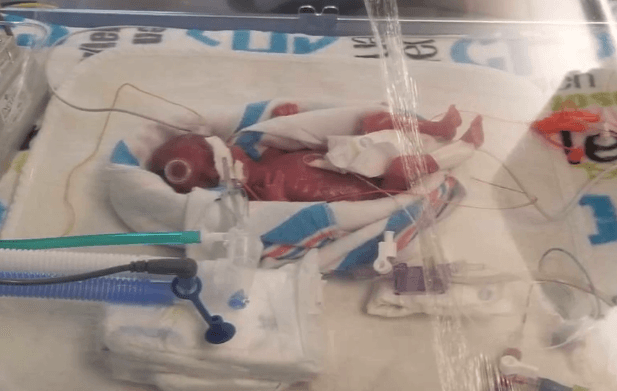 A moving video
For our delight, the adorable moment was caught on camera. The clip taken of the 'graduation' ceremony shows Cullen wearing the academic garb: a tiny black cap, and a mini black gown. About the creative dress, his parents stated that they were at Build-A-Bear looking for something that could fit Cullen, and they found the ideal one. 
Nurse Jewel Barbour was the one in charge to happily parade the baby along the hallway in the ward. Ms. Barbour was one of the nurses who took care of the miracle boy during all his months in the intensive care unit. The touching clip also has some background music during Cullen's walk down the hallway.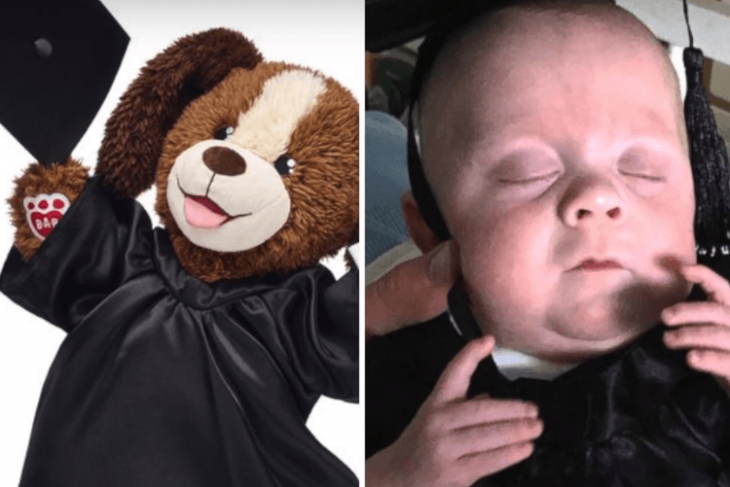 The medical crew and some other people are seen in footage watching and smiling at Cullen who seemed to handle all the attention he was getting like a pro. One person even asked where the diploma was. It is evident that not only the family but also the hospital was happy to witness his dismissal.
In fact, Renee Rogers, nurse manager for the NICU, explained that it is an emotional moment when a baby can leave the hospital in good health after an early birth. She added that patients and their relative become like a 'family' to the hospital staff because of all the time they spent there.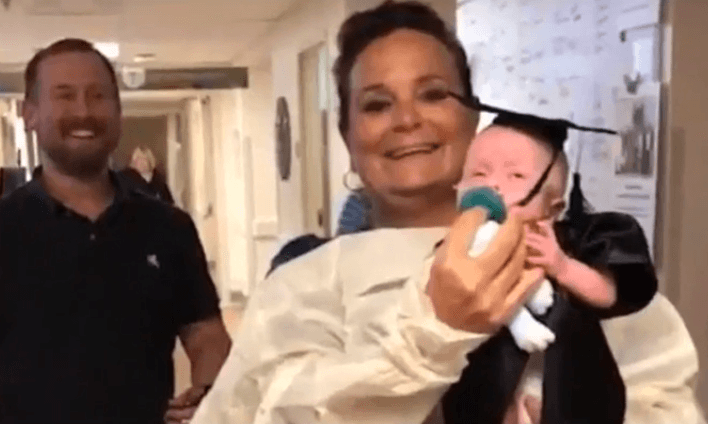 A thankful mother
Mollie resorted to her Facebook account to share her endless battle to guarantee the survival of her son. She took the opportunity to thank the USA hospital in Alabama for its dedication to providing the best possible care for Cullen.
She said they are amazing at what they do, and they believe in those small but fighting babies, giving them the chance they deserve. The hospital staff did not hesitate to help and work for a family that was full of hope, and their efforts truly paid off!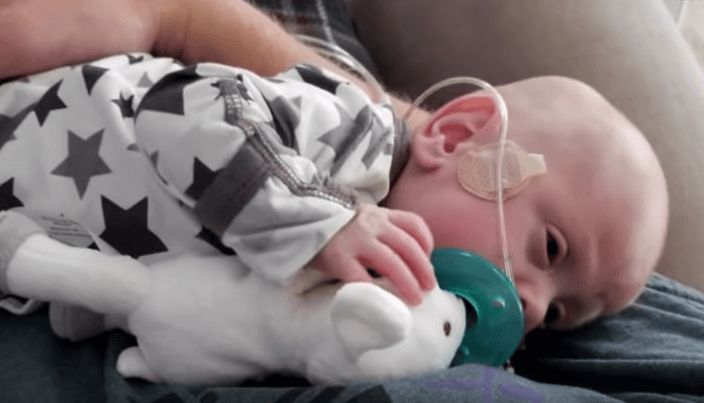 'I pray that more doctors and hospitals see stories like my son's and many more. It is necessary that they reconsider their policy and give all the babies the chance they deserve', added the thankful mother. She finished urging others to never give up.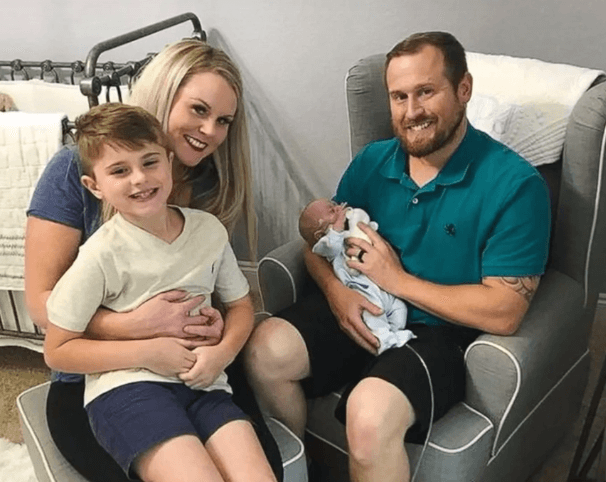 Miracles can truly happen, and Cullen Potter is a living proof of that. It is wonderful to witness his story because it teaches us to be persistent no matter how hard a situation can be. When hard times come, Mollie Potter's words should resound louder: 'Never give up'. If you were moved by this inspirational story, please share it with all your friends and relatives.