Homeless girl, 8, went viral for struggling to do her homework despite rainstorm
The video of an eight-year-old girl from the Philippines trying to do her homework while raining has touched people's hearts all around the world.
In the clip, a girl, later identified as Lorensalie Elaine Dolfo, was portrayed wearing a long, white shirt and black shorts in front of a Manila apartment block. Some other people, who are very likely to be their family, were also with her.
Lorensalie was using a long black blanket to cover herself and her notebook from the heavy rain while getting her homework done. As Honey Nine reported, the family became homeless when Lorensalie's father, Jerry, fell ill and couldn't work.
It was also revealed who the people surrounding her were: 40-year-old Ellen, her mother, and four-year-old Alexandra, her sister.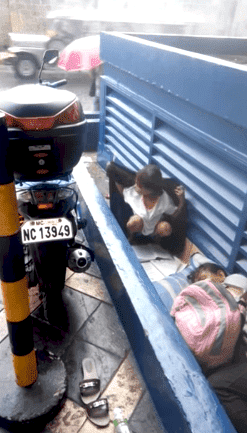 A GOOD REASON
The girl allegedly talked to Rolando Villanueva, the man who recorded the video, and told him that she was doing her homework regardless of the rain because she wanted to be the top student in her class so she could land a good job and help her family.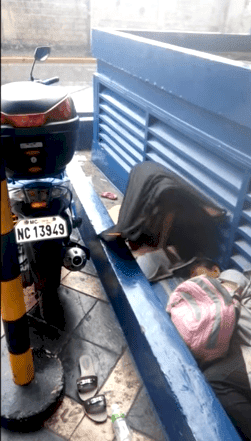 AN INSPIRING MESSAGE
Rolando revealed that Lorensalie's video was inspiring and that he would show it to his children someday to let them know how important it is to take their education seriously.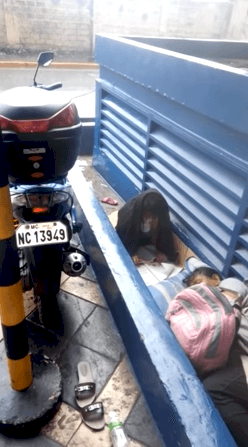 A GOFUNDME PAGE
The man added that everyone must notice how fortunate they are to have a good education. After that video became viral, a GoFundMe page was created to raise money for Elaine.
So far, more than 300 people have donated, and they have gathered more than $9,000 from the $20,000 goal.
ANOTHER SIMILAR STORY
Carolyn Collins is tasked with keeping Tucker High School neat and tidy, but she also stocks a "care closet" for the underprivileged students. For the past three years, she has been collecting and distributing clothes, school supplies, and even food for homeless students at the school.
Her main motivation is the loss of her son, who was killed during a home invasion. Carolyn added that, by helping homeless students, she hopes they won't turn to crime and violence.