Hilarious moment baby wows her parents deciding not to blow but to slap her birthday candle out
A 1-year-old adorable girl surprised her parents in the middle of her birthday celebration when, instead of going with the traditional blow out candles, she resorted to her way of turning off the flame.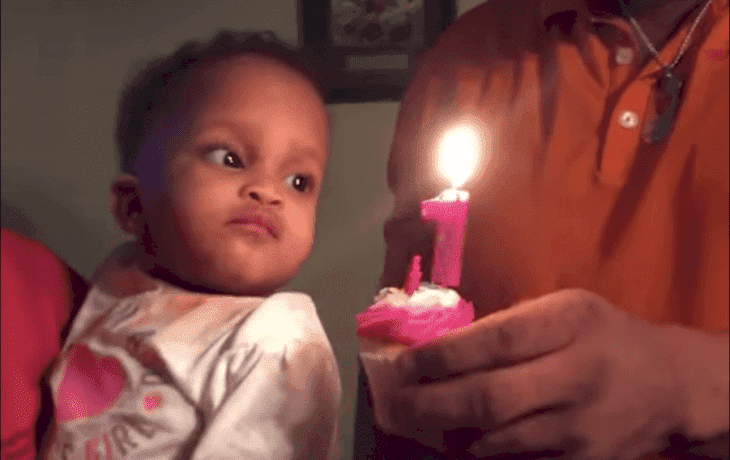 The hilarious viral video shows a little girl being carried by a family member while a man brings out a pink frosted cupcake with a number 1 candle on top for her to blow out her first birthday candle. However, the girl, dressed in a pink onesie, was not amused.
While her parents encourage her to blow out the flame, the girl looks suspiciously at the candle and, in a surprise attack that shocked her family, she put out the fire with her hand, slamming it right into the flame.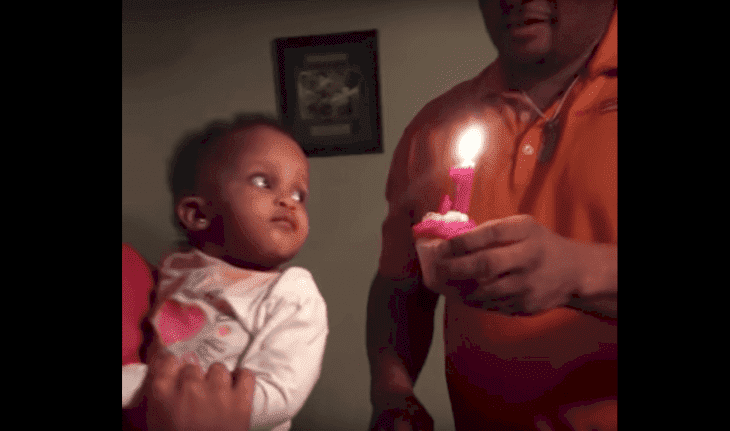 The woman who was recording, probably her mother, can be heard gasping in the video and the laughing after realizing the little diva's antics didn't hurt her. The girl would have started crying if burn, but she was ok as she kept a poker face through the entire ordeal.
The idea of blowing out candles did not amuse the girl, so perhaps she just started her tradition of slapping candles. And if you know a bit about microbiology, the girl's antic might not sound so far fetched.
WHAT HAPPENS WHEN WE BLOW OUT CANDLES
As you may know, it's almost impossible not to spit all over your cake when blowing out candles, is just natural. However, what many people don't know is that aside from basically letting our saliva all over the cake you and your friends are going to it, you're also leaving thousands of germs on it.
According to a study from the Journal of Food Research published by the Canadian Center of Science and Education, six researchers created fake birthday cakes which were built with foil, frosting and a candle on top to study the growth of germs on them. Then, they asked some subjects to eat pizza to stimulate their salivary glands and asked them to blow the candles, even if it wasn't their birthday.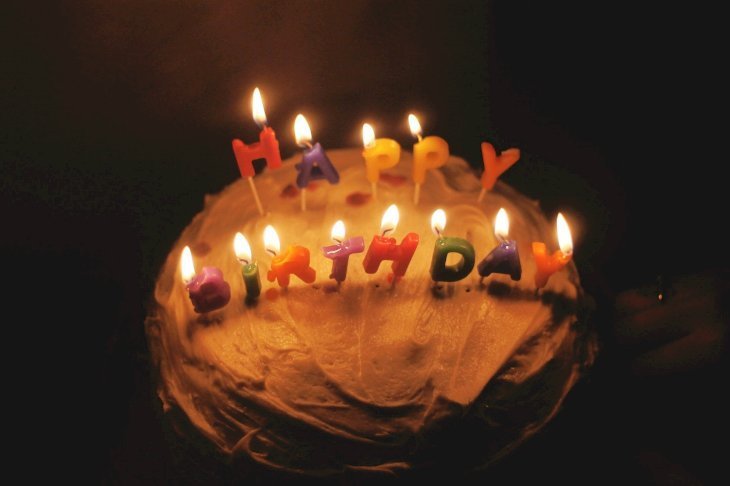 The researches then cultivated the frosting samples to discover how much bacteria would grow on the frosting compared on one that had not been spat or blown on. According to their results, blowing out candles on average resulted in 1,400% more bacteria on the frosting. The number of bacteria would vary depending on the blower, and in one case, the amount increased by 120 times.
However, it is known that the human body is practically filled with bacteria that are inoffensive, and while most of the time blowing out the candles can be harmless, if the birthday girl or boy is sick, the story can be different, especially if they had a respiratory illness.
The thought of saliva and bacteria on a birthday cake after blowing out candles might sound disgusting but is a reality. However, is a tradition that has survived for years, and is not likely for people to put a stop to it in the years to come. But remember, if you're sick, stay away from the candles and if you notice the birthday girl or boy is sick, stay away from the cake.