"There Is No Me": Why Jim Carrey's Mental Disarray May Finally Be Over
September 25, 2018 | by

Fedya Kotiai
It is complicated to find a person in the world who do not know Jim Carrey, or who has not laughed with at least one of his films. He is an irreverent and particular actor who has managed to carve out an exciting career during the decades he has been on screen, but in recent years has gone through many things that have taken him away from the world of entertainment. In this article, we will tell you a little about his story and the latest... disturbing events of his life.
The beginning
The actor and comedian James Eugene Carrey was born in Ontario, Canada, on January 17, 1962. He started in the stand-up comedy at the age of 15 at a comedy club in the city of Toronto and from that moment, he decided to dedicate himself to comedy, although he still could not exercise it.
In 1979 he decided to give up his job as a janitor, which he had taken to try to help his family financially, to devote himself entirely to comedy. Initially, he made his living as an opening act for Buddy Hackett and Rodney Dangerfield.
For 1983, Carrey moved west of Hollywood with the purpose of growing as an actor by acting in a television movie called "Introducing ... Janet." His various appearances on television shows such as The Duck Factory allowed him to achieve a role in Living Color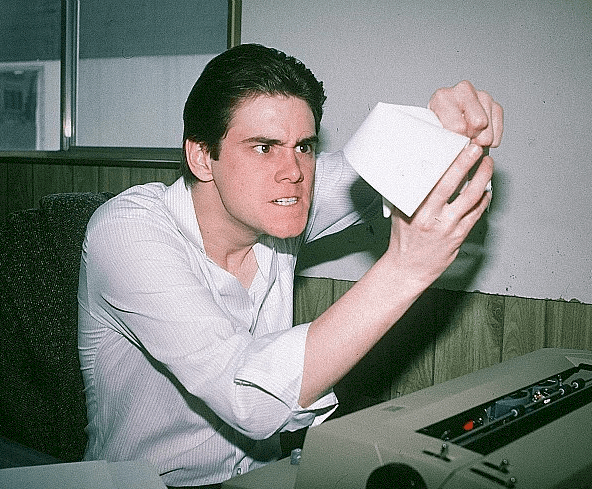 His big screen debut
Carrey arrives on the big screen thanks to the 1984 comedy, Finders Keepers, but unfortunately, he did not have the expected success until his leading role in the comedy Ace Ventura: Pet Detective in 1994, which quickly catapulted him to fame.
From that moment on, the abilities of expert mimicry, his incredibly expressive face, and his physical style of comedy managed to maintain one success after another that allowed him to leave a mark in the mind of an avid public of such a versatile actor.
Among his next hits were The Mask, Dumb and Dumber, Ace Ventura: When Nature Calls, Batman Forever, The Cable Guy and Liar Liar. Each of the characters that he played in these films had the very particular style that made him recognizable among all the actors of the genre.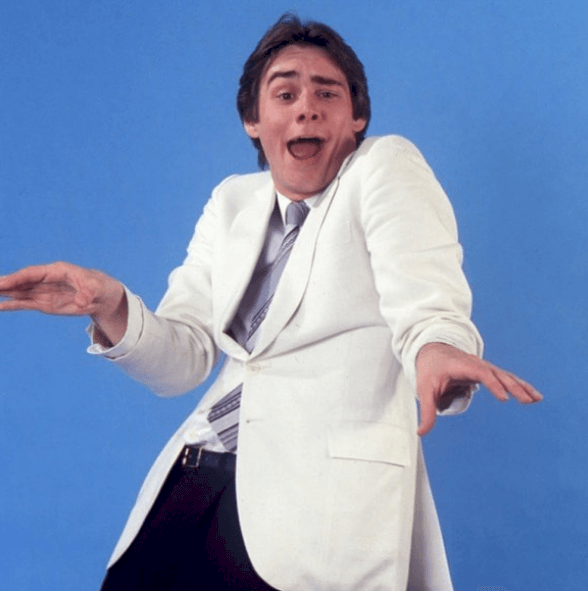 A complicated life
And although all this may sound ideal, Jim's life was not at all simple. In his first years of school, he was considered a quiet boy who did not make too many friends, until he discovered that he could get close to people by making them laugh.
This was a turning point in his life and in the way in which he related to people, although he was not received positively by all the people around him. His teachers complained that he was doing homework quickly so he could interrupt the rest of the class.
His ambition manifested when he began to think about the possibility of entertaining many more people through his comedy. At the age of ten, he sent his resume to the actress and comedian, Carol Burnette, hoping that she would take his talent into account.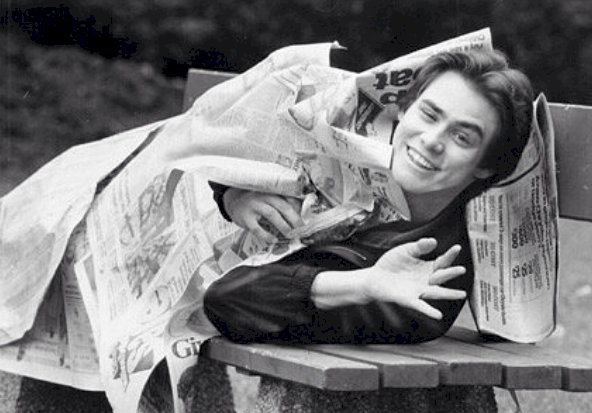 Problems at home
One of the main issues for Jim was to overcome his dyslexia, which had become a massive obstacle in his learning. Through a series of therapies and a lot of help from his parents, he developed an incredible memory that helped him to leave behind that problem.
His father encouraged his follies and inventions, but his mother was more cautious and alarmed by some of his occurrences, which caused that he was sent often to his room. For Jim, it was not a problem because he used the time to practice in front of the mirror.
Money was also an obstacle in his life. His family lived in a tough district with many low-rent houses, which implied a dangerous neighborhood. In tenth grade, Jim tried to help his parents by doing eight-hour night shifts in a factory, but it hurt his studies.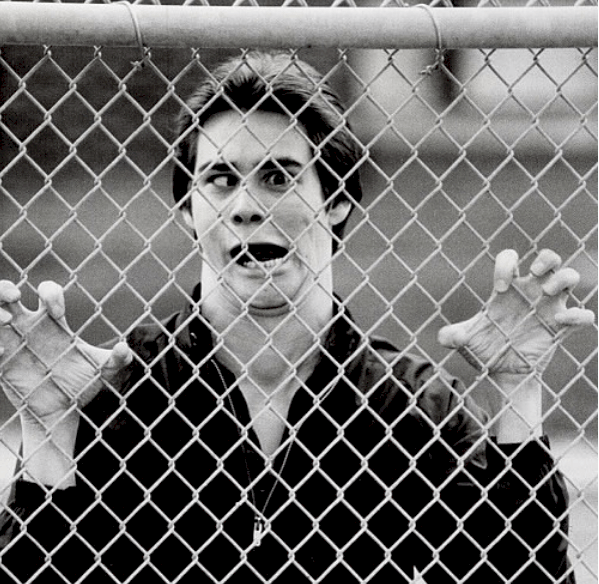 He was exhausted
This harsh regime of work and studies caused Jim to feel exhausted at all times, even falling asleep in class or not understanding anything his teachers said. He did not have any friends or relationships at school, so he received little support.
One of the main reasons why he avoided having some kind of friendship was because he was afraid they would discover that his family was poor. Also, with little learning and without any link, he felt that there was no purpose in continuing his studies, so he abandoned them at age 16.
His family felt that the environment in which they lived was affecting them negatively, so they decided to collect all their things and move to Canada without any plan in mind. His parents and two brothers slept for eight months in a rickety truck.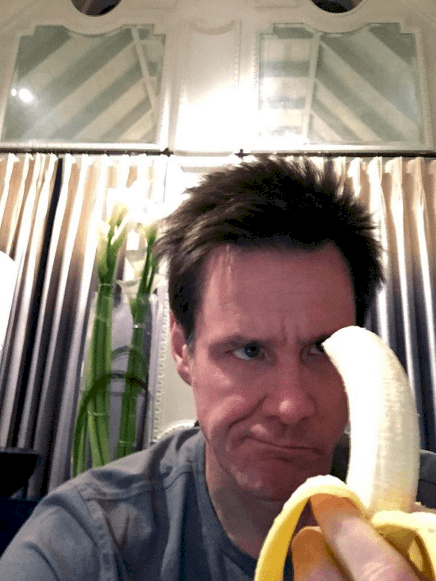 Creativity made its way
He lost a lot of his childhood and adolescence, he felt intellectually backward, he felt ashamed of his situation of poverty and of not being able to help his parents, but all these feelings began to forge a path to success that led him to strive much more.
A biographer who studied his life wrote about his need to grow and the primary source of his motivation and inspiration: "His biggest explosions of creativity were born of despair, also his remarkable willingness to take risks and to challenge himself."
His first performance before a regular audience was in Toronto, at the Yuk-Yuk Comedy Club. The local publicist, Eleanor Goldhar, noticed that Jim had something special because of his intensity and acting. When he was not acting, he was calm and studied the people around him.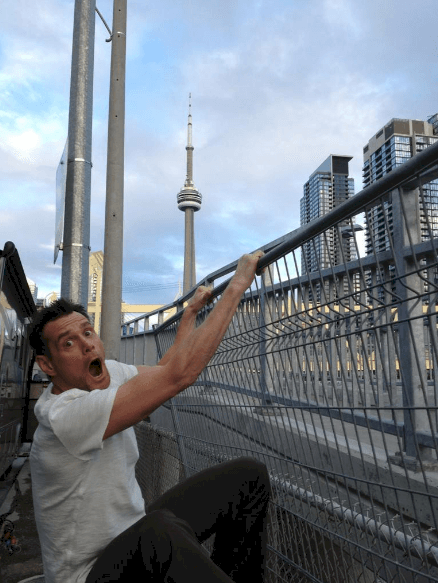 A positive mind
Jim explained in several interviews that he always believed in magic. When he did not have any work in Hollywood, he would sit in his car on Mulholland Drive, look at the city, stretch his arms and repeat to himself that everyone wanted to work with him thanks to his great talent.
He repeated it, again and again, to become aware of it, literally convincing himself that he had many movie offers. He drove down the hill with his chin up and said he should not worry, that the proposals were for him, but he had not heard of them yet.
And the tradition of that hill has an origin. In 1990, when Carrey began as a young comedian trying to make his way in Los Angeles, he drove up that same hill and autographed a check for $ 10 million, with a Thanksgiving date of 1995, carrying it in his wallet since that day.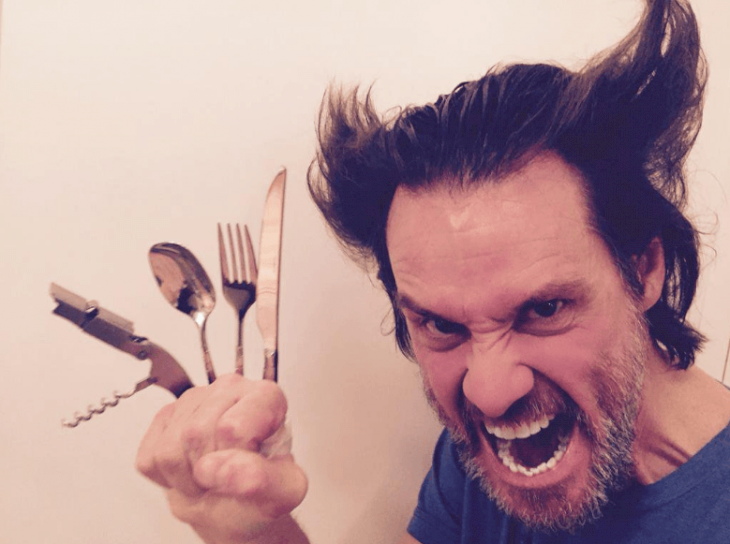 His perseverance paid off
The rest is a story that we all know in some way or another. Carrey's optimism paid off quickly, and after his 1995 successes, among which we will name Ace Ventura: Pet Detective and The Mask, his price increased to an approximate $ 20 million per film, which made him a very sought-after actor.
Remember that $ 10 million check? When his father died in 1994, he decided to place it in his coffin as a tribute to the man who believed in him, who nurtured his dreams of being a star and supported him to get to where he was.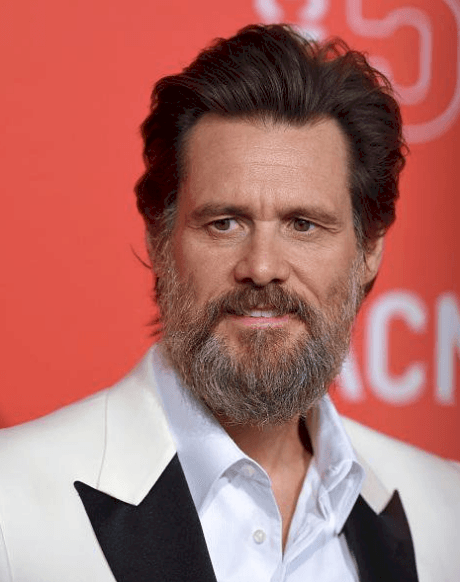 A life stained by depression
Behind his eccentric personality and his inherent need to make everyone around him laugh, Carrey has been struggling for years with a long list of internal demons that have led him to a severe state of depression and insecurity about his life.
In an interview, the actor opened up about his story against depression and how he feels he has managed to gain some ground in this battle over the years. He said: "I'm free from the business. I'm not the business. I do not care what people think of me after I die."
"All I want is for people to think of me as good energy, a nice fragrance that has been left behind. At this point, I do not have depression. There is not a hint of depression in me. I had it for years, but now, when it rains, it rains, but it does not hold," he said.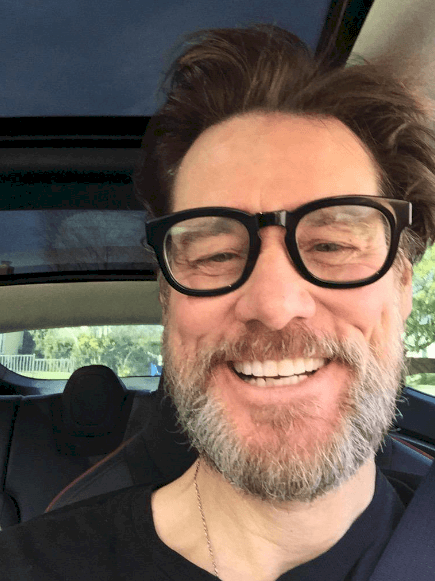 Totally free
Carrey says that he used to do drugs like Prozac to fight against it, but that he realized that it hurt him a lot more. Currently, he takes absolutely nothing that can alter his natural state of mind, which means that there is no alcohol, no drugs, not even coffee in his life.
About his foray into art, Jim explained that the hardest thing of all is to show the final result to the public because he never knows what he will get. He told in the interview that everything he did put the integrity of the work at risk, he always ran the risk of destroying it.
"But if you do not do it, you'll never get to something sublime, you know, something that will really touch someone, those are always the risks that are about to destroy something that really matters to you," he said that it helped him to overcome his depression.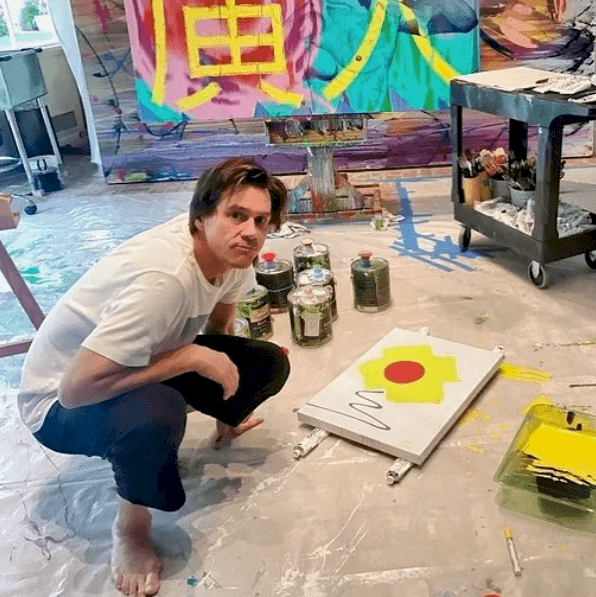 A personal rebirth
Carrey has changed a lot over the years, and although we can not say with certainty the reasons why he decided to do it, one thing is sure. Jim wanted more of life; he wanted to change, evolve, grow and find a more significant meaning to his existence.
Despite all the success he had for many years, he had not yet found true happiness, and this motivated him to look into other aspects of his life. From the interview on the Oprah Winfrey show, he admitted that he believed in his natural ability to use the Law of Attraction.
But his personal discovery goes beyond just this law and its application. From a young age, he felt that there was something much higher that he could achieve by himself. From a young age, he acquired esoteric and metaphysical teachings that led him to believe in the power of the universe above all else.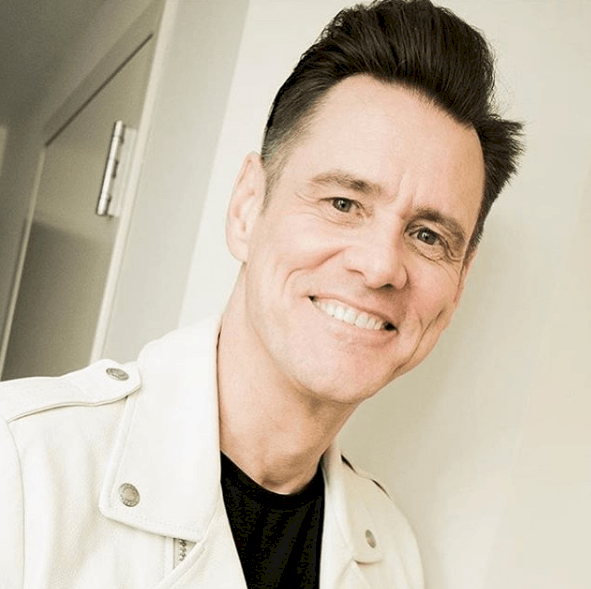 Understanding the universe
Many people believe that Carrey has managed to learn much more about the world than we think. He has repeatedly expressed that, from his point of view, those who do not dare to explore the esoteric and mystical nature of the universe, can not pretend to understand it.
What Jim meant in the interview in which he said he does not exist is that we are all energy, not just a part of the universe, but the universe itself. According to his way of seeing reality, we are everything and nothing at the same time because we can create with our conscience every day.
If the universe really works in this way, does something of what we do during our lives make sense? Everything is for fun or to create something more significant in the long run. It becomes something so subjective that it means what we want it to mean.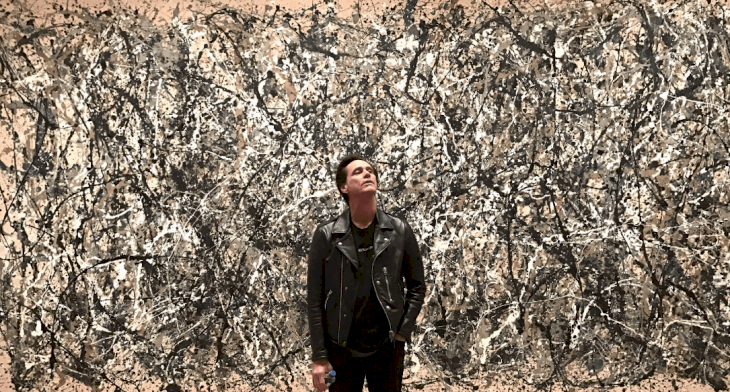 A fight against established patterns
Carrey seems to have begun to express his pain towards the Hollywood industry and fashion, towards the set parameters that place a price and label on each of the actors and actresses, without really taking into account who they are or what their purpose is.
His struggle has become a struggle against the superficiality of everything that has lived so far. He has found healing through spirituality and has found a way to do the things that Jim wants to do, above the things that everyone thinks he should do.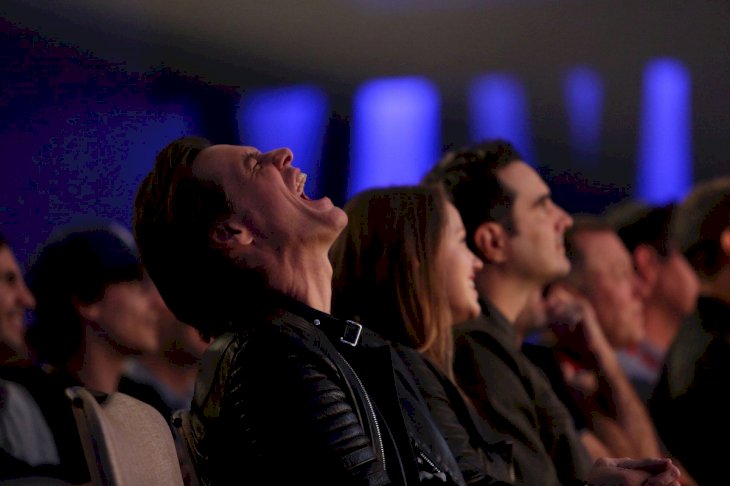 The life of Jim Carrey has taken important steps in a few years, and his recent personal discovery has impacted and confused thousands of people, but it has proven to be exactly what the actor needed to overcome the demons that have harassed him for years. The news that he has overcome his depression, and that a better understanding of the universe has allowed him to free himself from everything that affected him, is one of the most important announcements for his followers.