The First Official Trailer For "Captain Marvel" Leaves Fans Stunned With What's Coming
Subscribe to our Google News >>>
If there is one thing that could calm eager Marvel fans down until Avengers 4 premiere is Captain Marvel's movie. And to our delight, only a few hours ago, the trailer of the new Marvel Studio production was released, and the fuzz it created cannot be described. Discover all the details in the next article!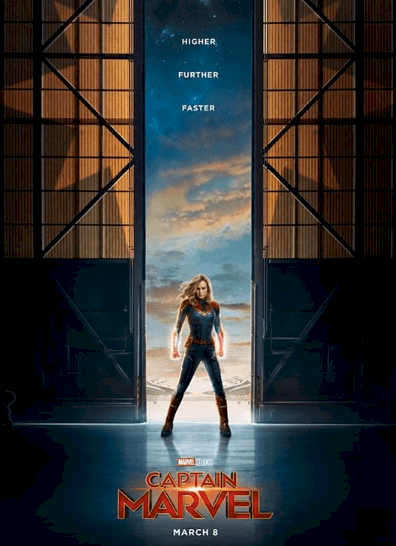 Who is this superhero?
Any MCU follower knows about this famous character, but for the ones that are not into comics, let's present a quick overview of this heroine. Carol Susan Jane Danvers is another superhero in Marvel comic books that first turned up as a US Air Force officer in March 1968.
During an explosion, her DNA was fused with alien warrior Mar-Vell, giving Carol superhuman powers and becoming later on Captain Marvel. She is considered Marvel's most prominent female hero and presumably the mightiest Avenger. So no wonder why people were expecting to see a movie about her.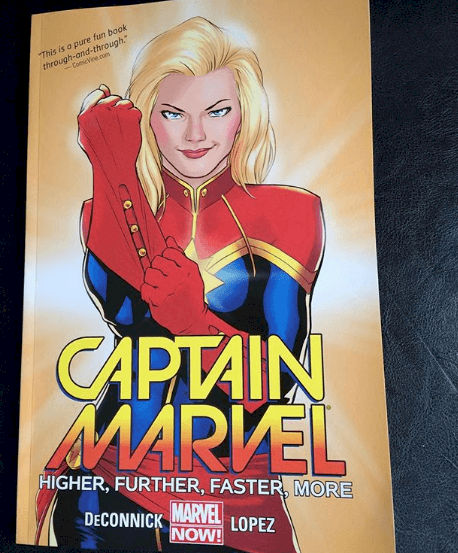 The upcoming production
Marvel Studios along with Walt Disney Studios Motion Pictures intended to launch the twenty-first film in MCU, and decided to do it about Carol Danvers. This also happens to be the first full-length feature based solely on a female hero.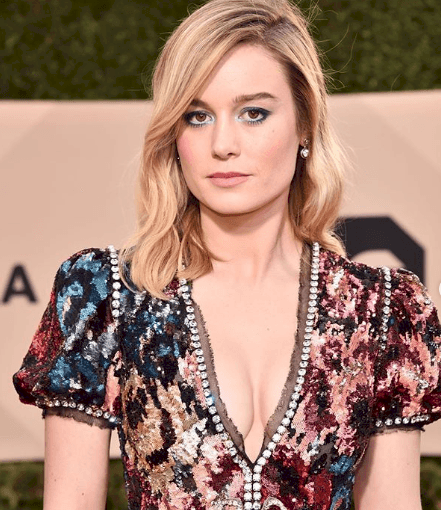 It was officially announced in October 2014 with actress Brie Larson portraying the heroine. We will be able to delight in the performance of other famous actors such as Gemma Chan, Algenis Perez Soto, Samuel L. Jackson, Ben Mendelsohn, Djimon Hounsou.
Other essential actors include Lashana Lynch, Mckenna Grace, Clark Gregg, and Jude Law. Set in the 90s, the movie will develop an intergalactic conflict between two alien worlds. So it has been a long wait since its announcement, but the premiere of the film is expected for March 8, 2019.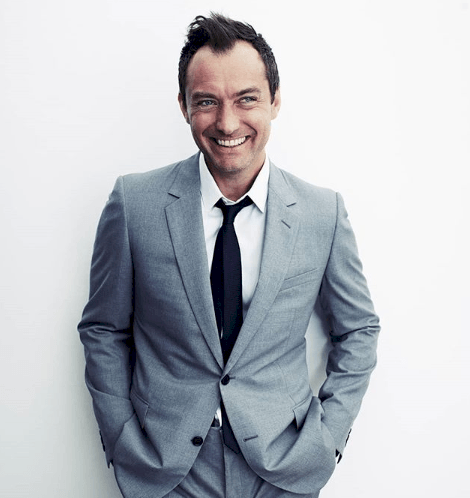 The footage with spoiler alerts
However, less than 24 hours ago, fans worldwide tasted an appetizer that left them even hungrier. The official trailer of the production was aired on Good Morning America show. Later on, Marvel Entertainment official YouTube channel posted it.
Within a day, it has received over 21 million views and more than a hundred comments only in this video-sharing webpage. The teaser offers a glimpse of what we will appreciate in a couple of months. In one of the initial scenes, Larson's character crashes into a Blockbuster video store from the 90s.
She is wearing the green costume that she received after obtaining her powers from warrior Kree Mar-Vell (Jude Law). 'So you're not from around here,' asks a young Nick Fury (Samuel L. Jackson) who shocked everyone with the unexpected detail of not wearing an eye patch. Larson's figure answers, 'it's hard to explain.' 
The following phrase pronounced by Fury is vital: 'I know a renegade soldier when I see one, but never occurred to me that one might come from above.' Moreover, Danvers mentions in another part that she keeps having these memories and flashes about life on Earth while images of her training to be a pilot are shown.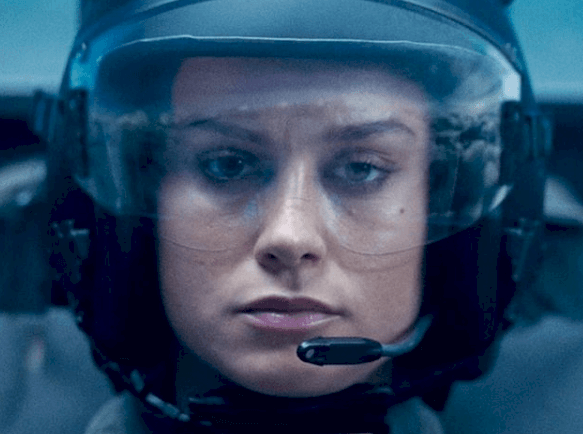 These phrases made fans think that the production will show Danvers' story from the moment she lives in the outer space with the Kree empire in planet Hala, and not chronologically since her origins. The video also confirms that she is a Starforce soldier, an Avengers' rival team led by Mar-Vell, according to Hipertextual. 
It is very likely that the plot of the film is the war between the Krees and the Skrulls, green aliens that can modify their form and who are led by Talos. That is why in the trailer, we can see Carol hitting what seems to be an adorable senior woman, but the chances are that she is a Skrull.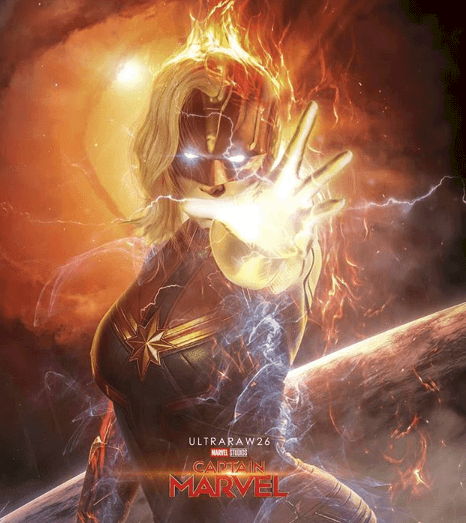 This intergalactic conflict is what makes the heroine go back to the Earth. The captain's memory loss is also explained in the scene in which she appears attached to a machine that tortures her. This gives us the insight that she will be kidnapped by the Skrulls and they will brain-wash her. 
This, for sure, could explain Mar-Vell's befuddled face. And of course, Nick Fury will be the one that will help Carol remember her past. On the other side, Phil Coulson's appearance and Danvers' suit make us understand that we will see the stage in which she joins S.H.I.E.L.D.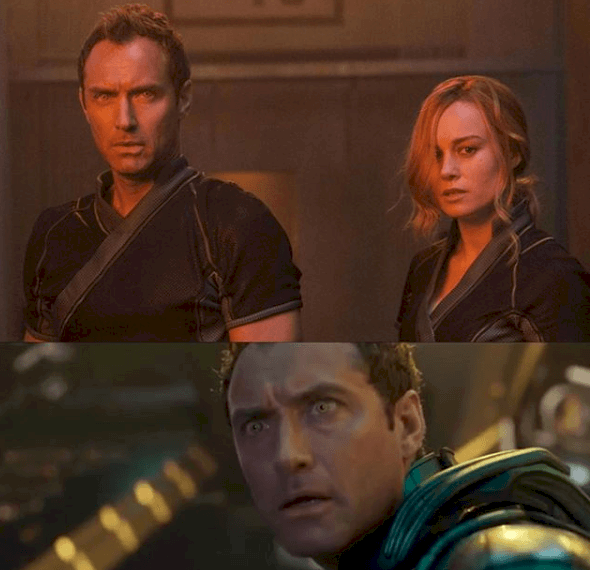 Finally, another element that we witnessed for the first time was the representative helmet with mohawk hairstyle of Captain Marvel, and this is without missing the bewitching action scenes. So with all these details, we know what to expect for 2019. 
The forecast 
It was also predicted the superhero would be cast in Avengers: Infinity War, but the release proved everyone was wrong. However, she was not wholly omitted from the production. In case you don't remember, this highly anticipated movie was forecasted in the last Marvel Studio movie, Avengers: Infinity War.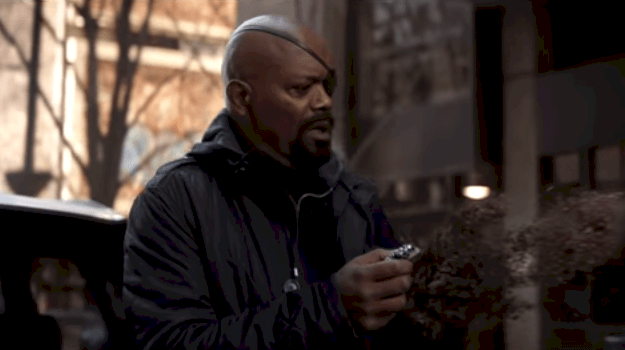 In the end-credits scene, Nick Fury and Maria Hill were some of the destroyed characters due to Thanos finger snap. However, before bitting dust, he sends out a message through his beeper-like device, and Captain Marvel's symbol is shown, confirming he made contact with Carol.
This also foretold the first upcoming production of many that will be starred by female actresses. That said, Captain Marvel is expected to participate in the next installment of the Avengers saga after her debut in March next year, connecting to her peers through the Quantum realm that was explained in Ant-Man and the Wasp.

Media reaction
Those two minutes were glorious to all ravenous followers on the Internet, who expressed their unmeasurable exhilaration. One user said that Captain Marvel was coming to save us, while other stated that Thanos should be shaking of fear now. People couldn't hold the happiness for the trailer.
We are so thrilled to get a glimpse of the production at hand that promises to be a blockbuster and delight Marvel fans. What do you think of the trailer? How about the theories about it? If you liked it, share it with your friends and beloved ones!