20+ Times Packing Was Messed Up Unbelievably Bad
Subscribe to our Google News >>>
For the past couple of years, our society has started to realize that we need to take better care of our planet because we waste so much and create so much pollution. The following list shows products on supermarkets that don't need to be packaged in a synthetic, plastic receptacle but somehow they are stored that way. Let's take a look. 
1. Tangerines and clementines come in their own natural packaging. What's the point of peeling them and then placing them in a plastic container?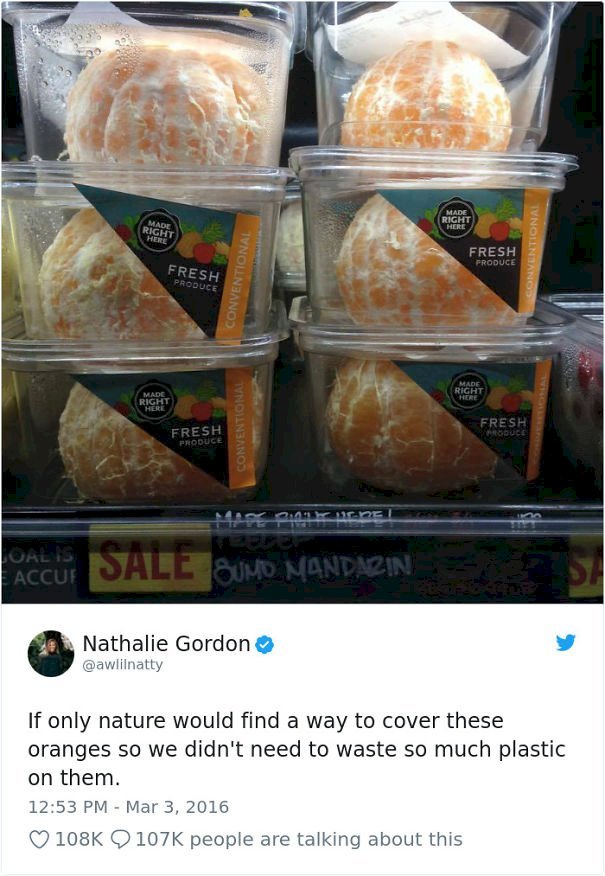 2. We simply can't understand this one. Coke cans already come encased in aluminum, so what was the point of placing them in a container? We can't imagine what this market was thinking.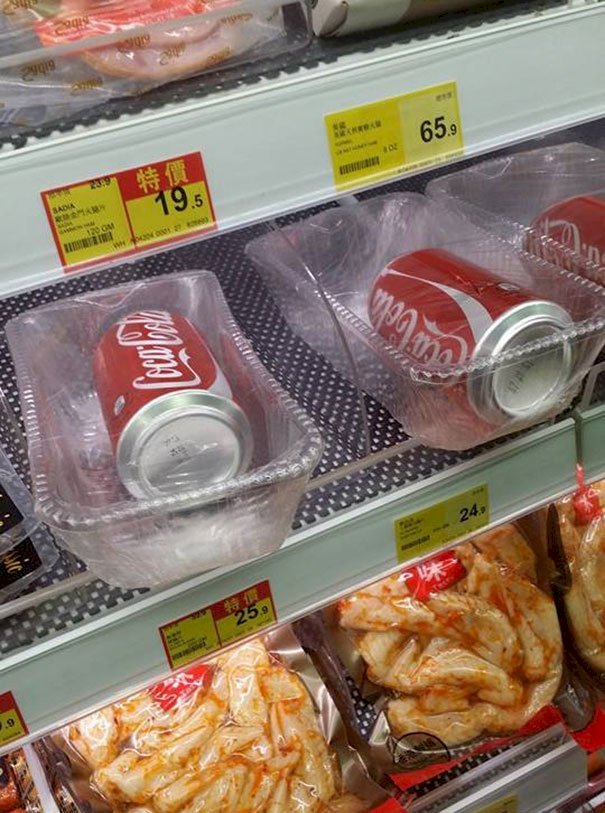 3. We understand that this market wants to sell one banana instead of a bunch like normal, but this is just ridiculous. All those containers will go directly to our seas and destroy everything.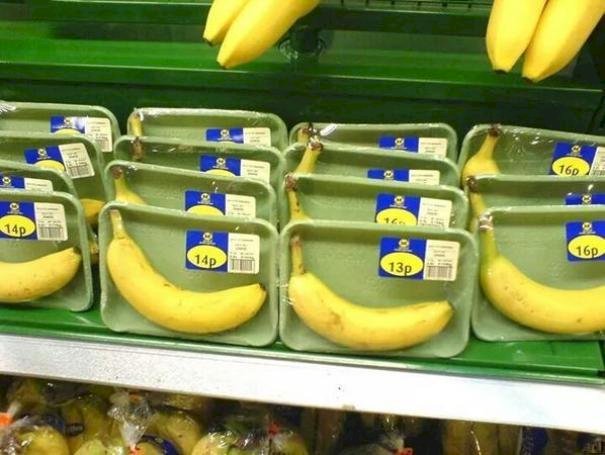 4. We have purchased Claritin products that come in a tiny plastic bottle with several pills. However, this is only one pill that comes in several packages. Why does this happen?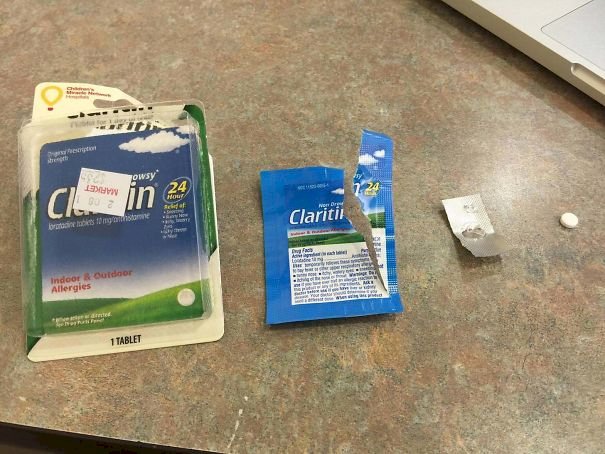 5. Some online retailers want to make sure that nothing breaks during shipment, but this is insane. They're socks!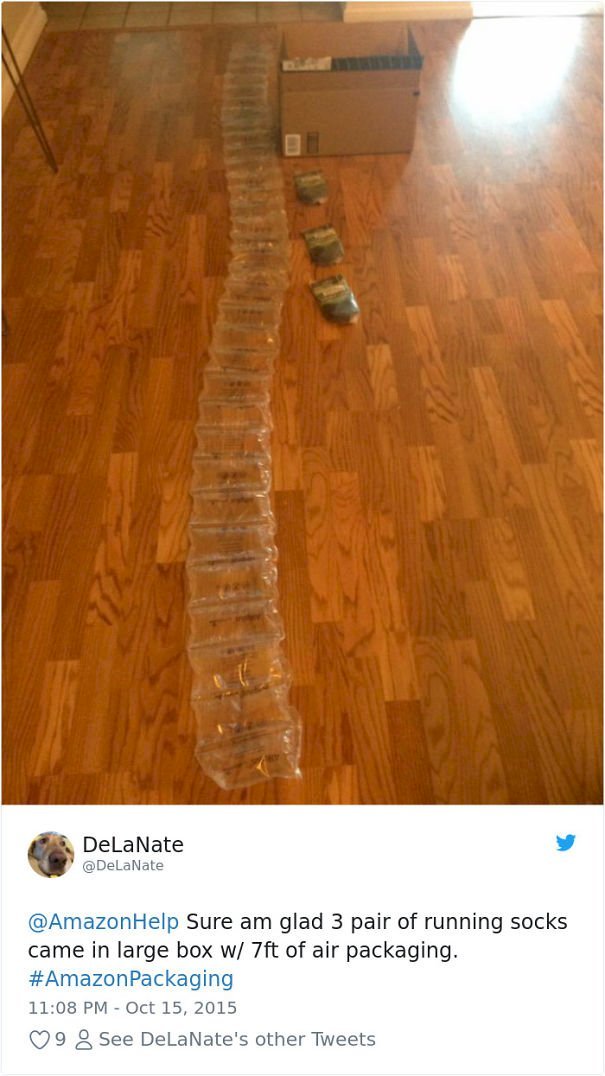 6. Another example of fresh produce that's unnecessarily packaged. Coconuts have their own natural casing. Stop it!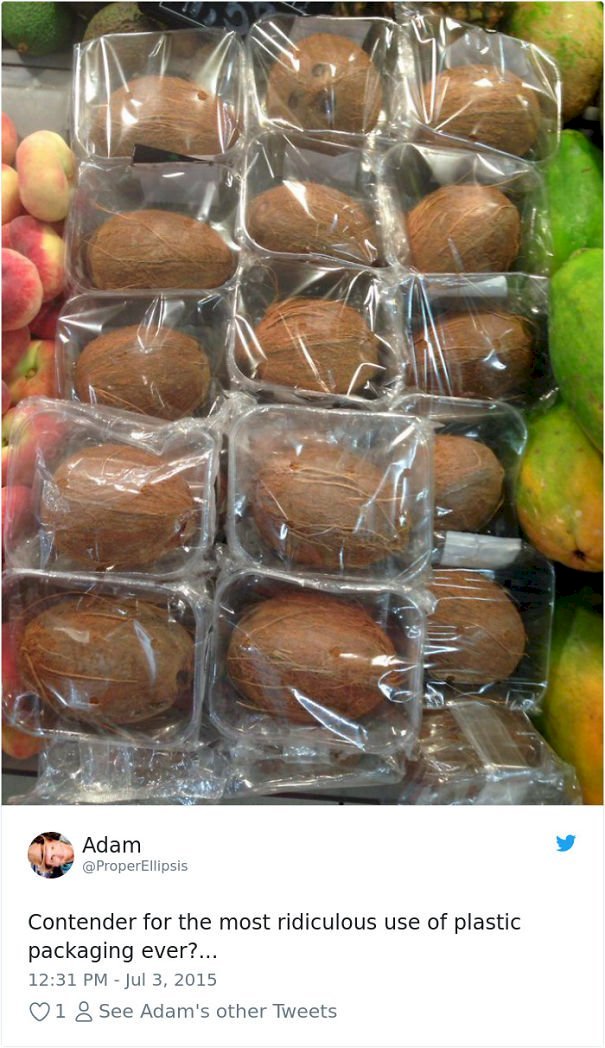 7. Another example of Amazon packaging the products in big boxes when it's completely unnecessary. This guy bought a tiny Micro SD and could probably use the box it came in for all his clothes.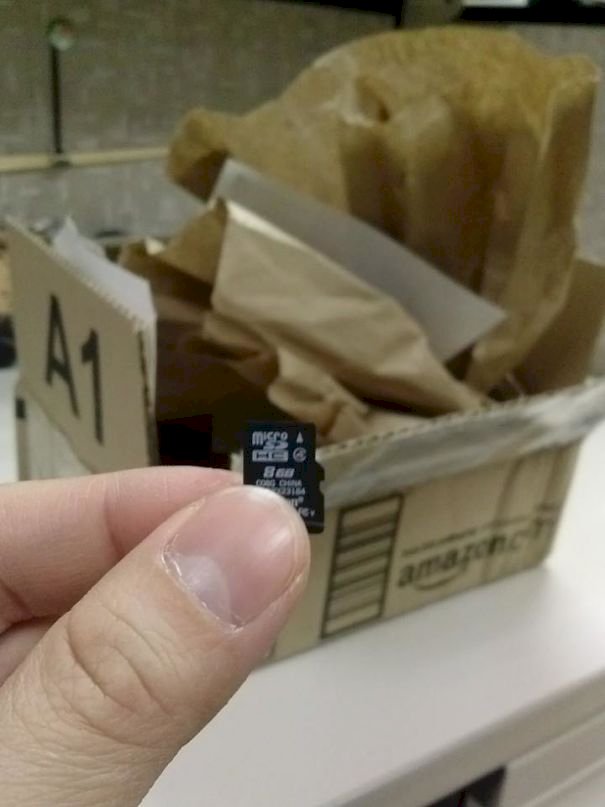 8. What was the point of wrapping each jellybean in plastic? Maybe, people give one jellybean to their kids, but we still don't see why this much waste was created.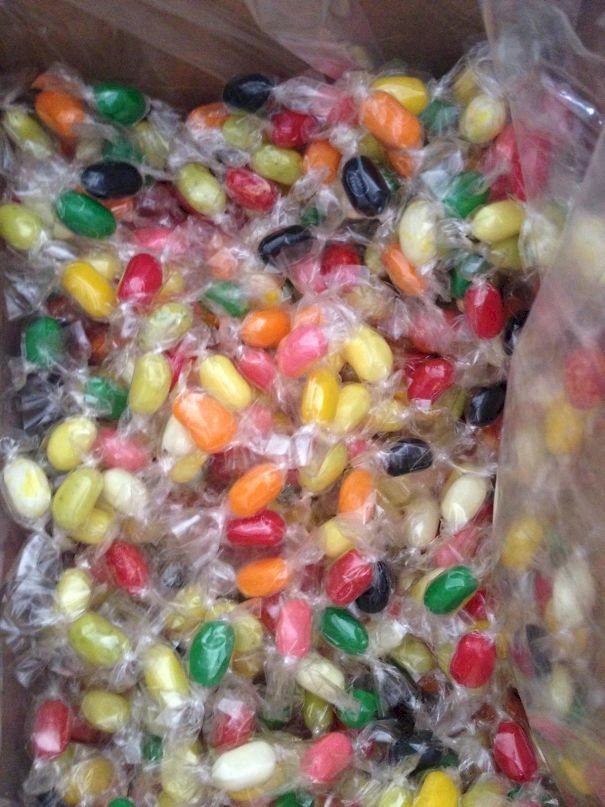 9. If the new computer didn't need a CD, then why did this person receive a CD case? CDs are bound to disappear soon, and there's no other use for those cases.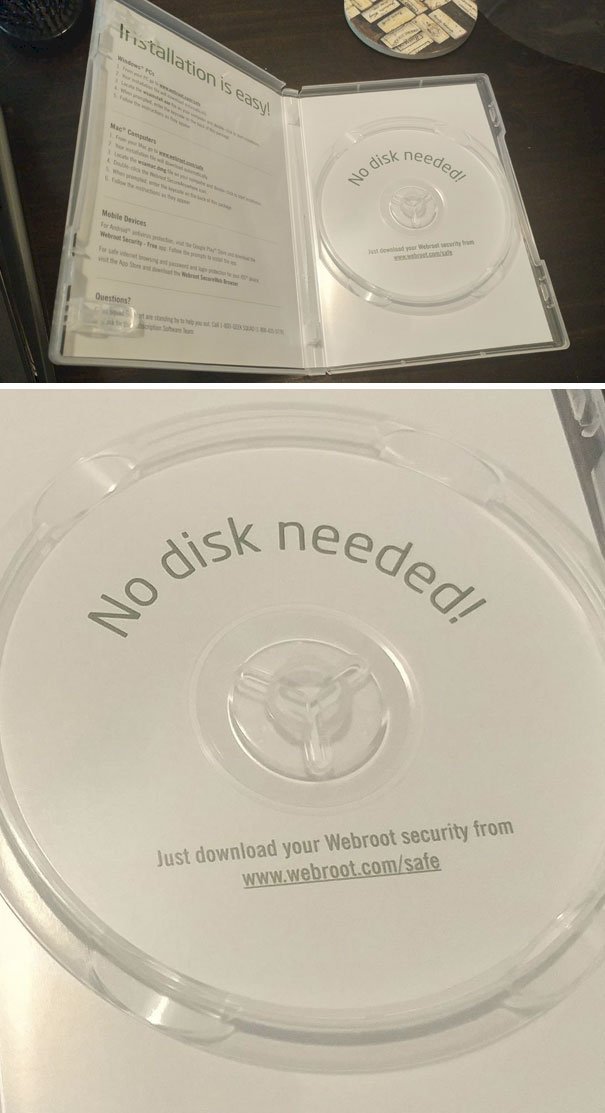 10. Another fresh produce wrapped in plastic. We understand that potatoes are sometimes dirty, but we can bag all the vegetables in one place and stop creating such a mess.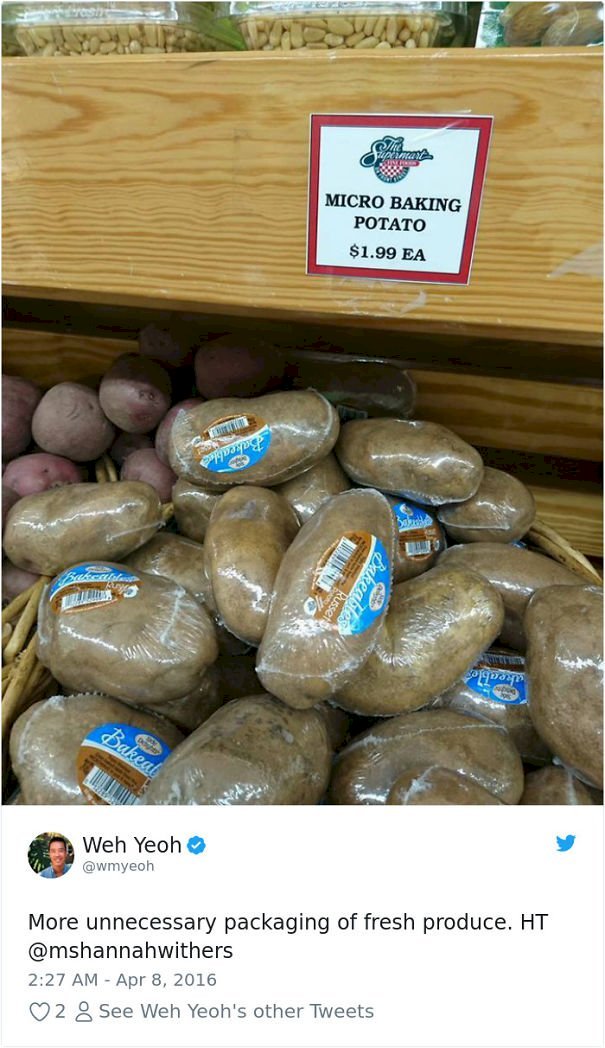 11. When you purchase sandwich bread, you get a whole loaf in one plastic bag. Who would buy each slice of bread separately? Maybe a cafeteria or something, but it's wasteful.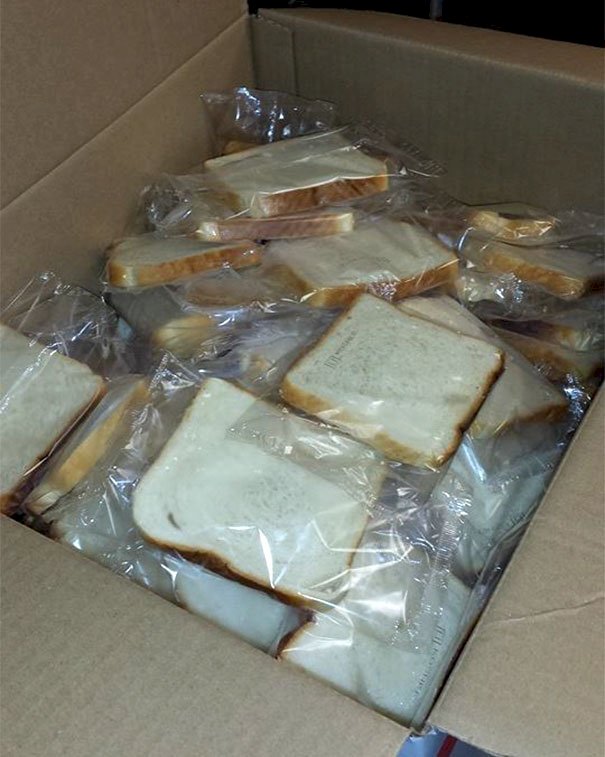 12. Just like the picture of the Coke can in plastic packaging, this tin cans in a package make no sense. What was the point of creating aluminum cans in the first place then?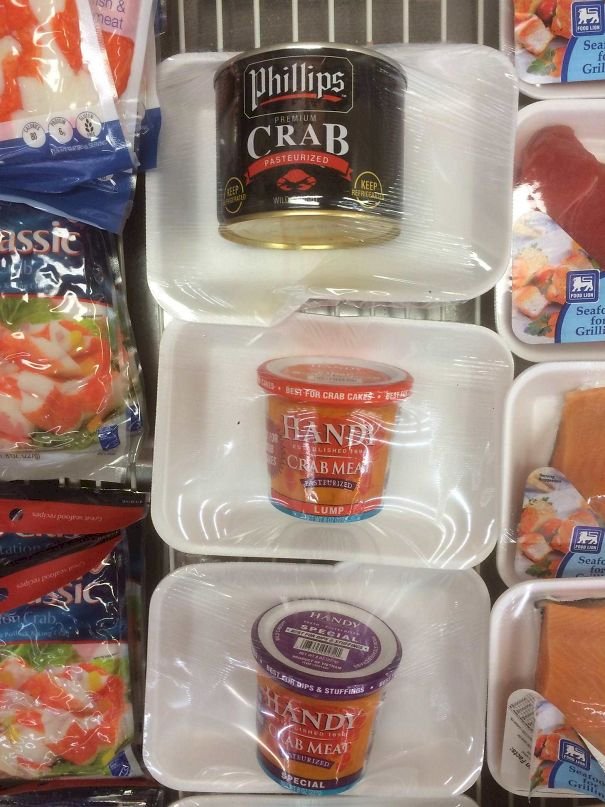 13. Fresh produce in a package, but the store's explanation is even worse. Take a look at their weird reasons for creating this product.

14. Fans of Tic Tacs probably love this Tic Tac-Inception, but we hope that the store reuses the large container once the little ones are all purchased. Otherwise, it's pointless.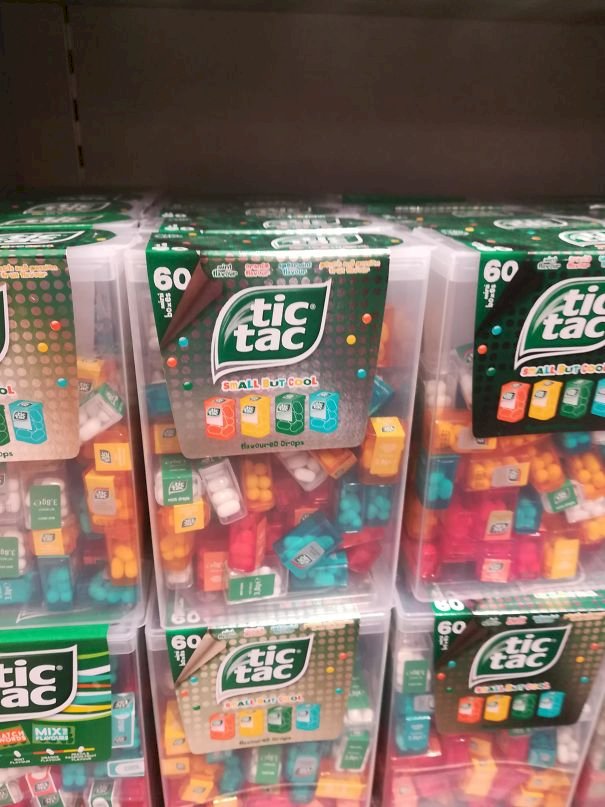 15. This is one of the best brands of knives in the world, and maybe they only have one package for all their products, but it would be great to reconsider. It's time to be more conscientious about the environment.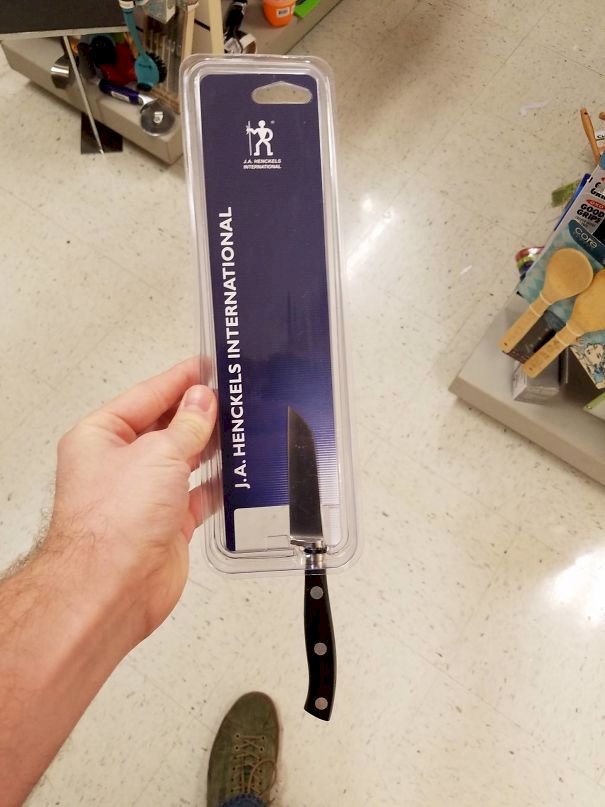 16. This person bought some bubble wrap, and Amazon wrapped it in paper. Were they afraid it was going to get damage on the way? We have to use common sense.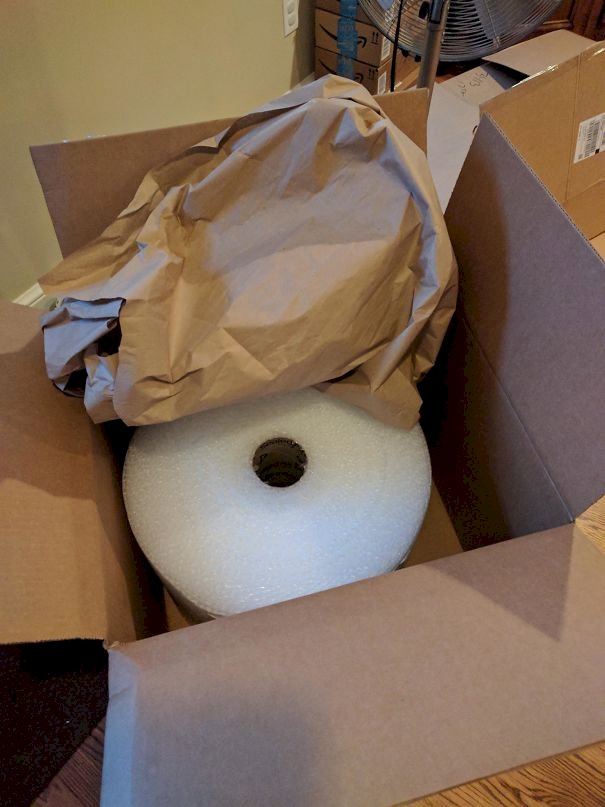 17. Some people are apparently too lazy because this company saw a need to sell peeled fruits in plastic containers. Why can't everyone buy a bunch of bananas and peel them at home?
18. Losing that tiny part is probably very easy, but that's no reason to place it in such a big plastic bag. It would probably be better to sell it as a set or in a small box.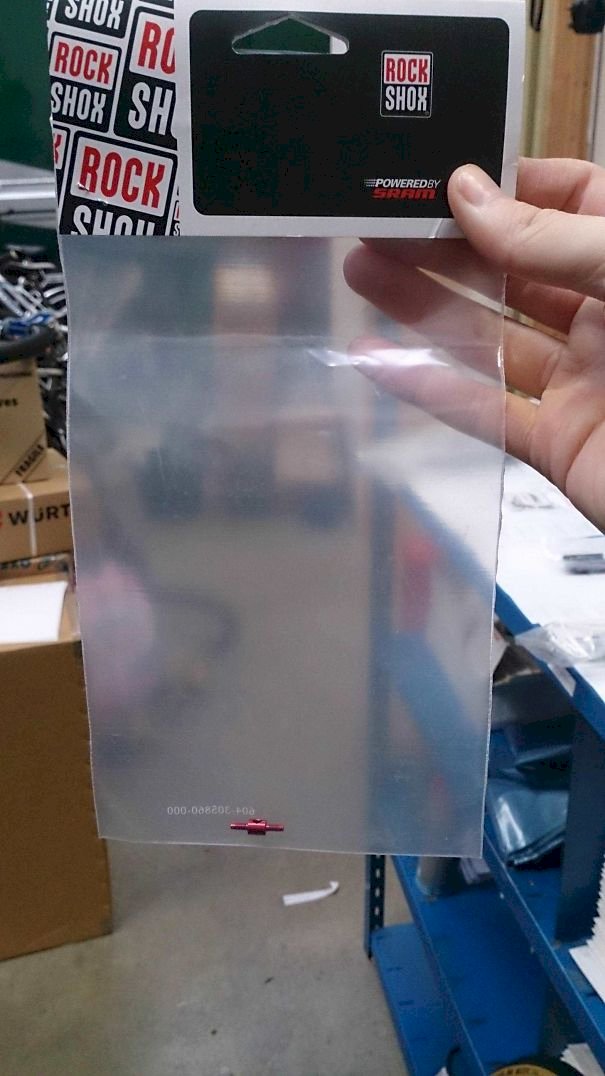 19. Another picture that boggles the mind because eggs come in their own hard shells, so why do they need a plastic wrap? People need to think about these things before putting them out there.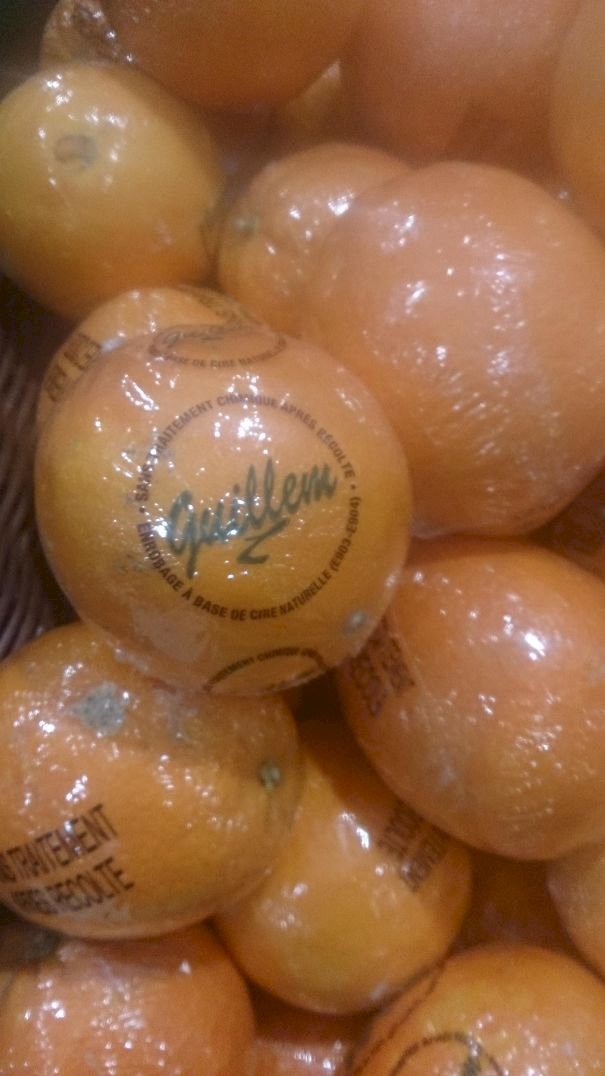 20. That's a huge bag for just one lime leaf. It would make sense if it were a whole bunch, but it's only one tiny little thing that could've been placed without package and someone can just pick up, adding it to the rest of their groceries.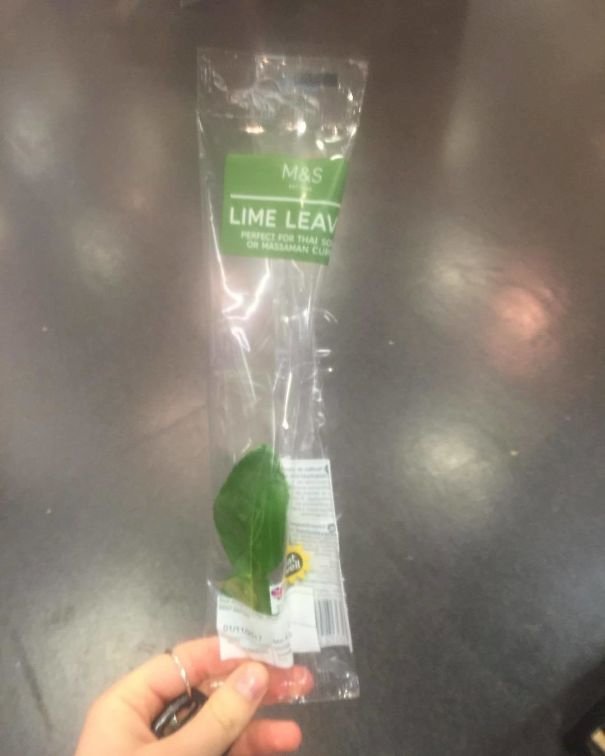 21. Aren't potatoes already 'handy'? Now, the consumer has to tear up that package before using his potato. Also, it's just ONE potato.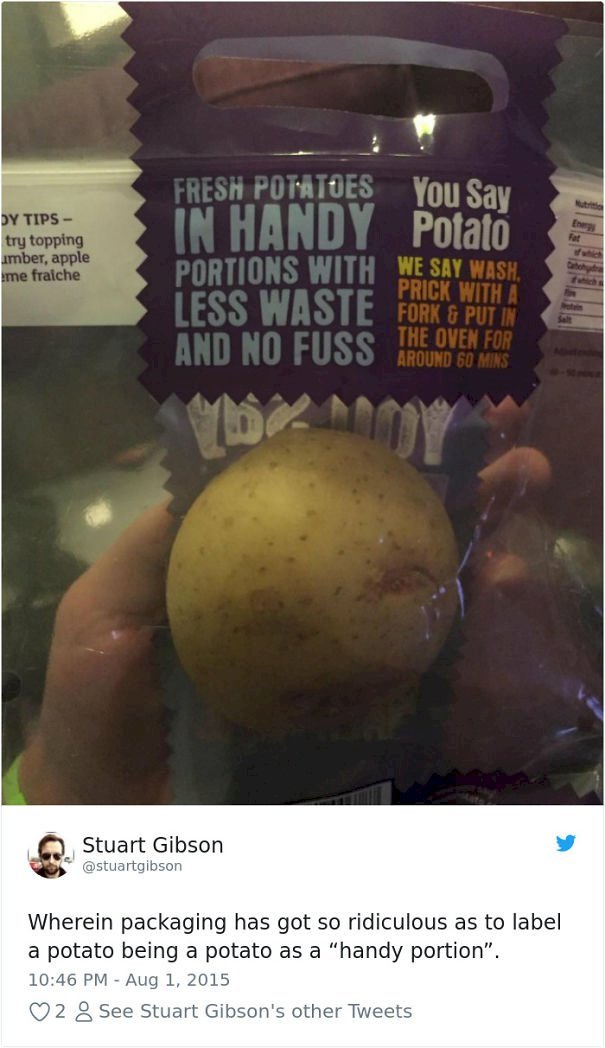 22. Another example of tangerines being peeled and placed in a container. This fruit has its own natural container, people. Use your hands to peel it, and that's it!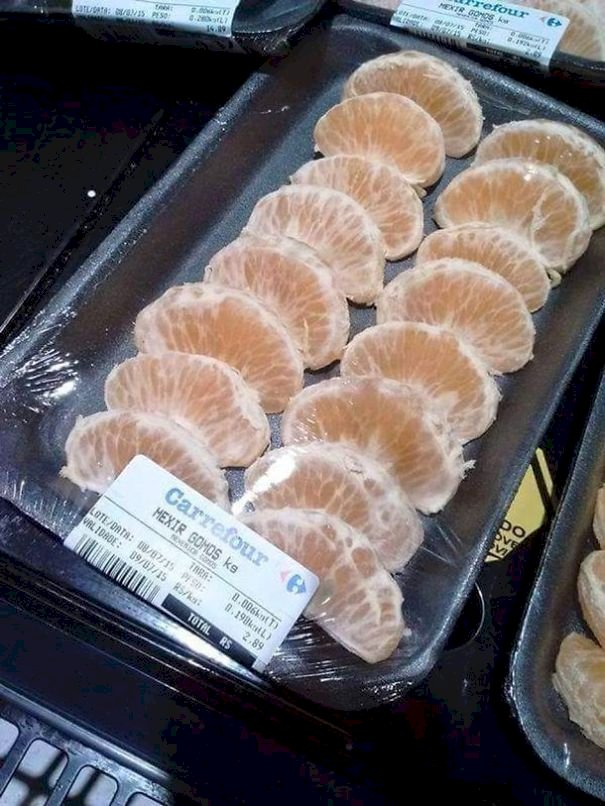 23. We can't believe how many products like this get delivered daily. It's time for online retailers to revise their policies so that we won't create so much waste in our lives.

24. This picture shows plastic-wrap inception. Extra already comes with its own human-made package. Why would we add another? People can just grab as many extras as they want.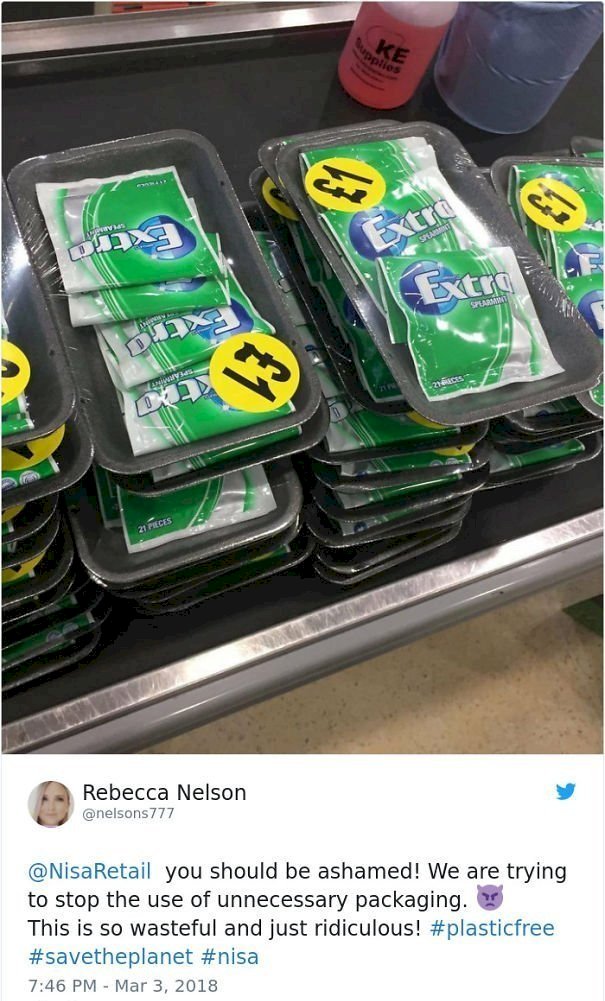 25. And finally, we urge online stores again to change their packaging policies because this is just insane. Boxes can be reused, but most people throw them away.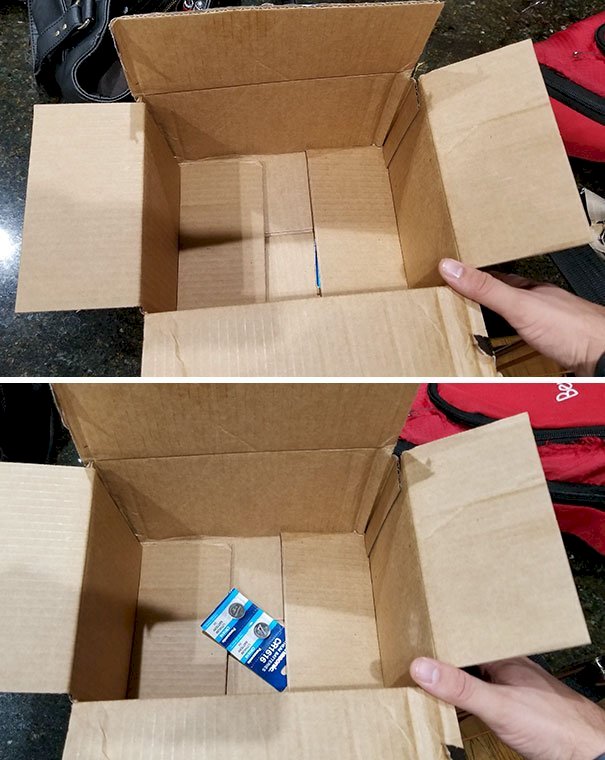 We hope that people realize soon that we don't need to use any of this and understand that we are part of the reason our world is falling apart. Let's do our best to stop pollution and save our planet and its beautiful creatures. If you liked this article, share it with your friends. See you next time!