Hairdresser aggressively cut customer's braids because she couldn't pay in viral video
An angry hairdresser aggressively chopped off her customer's hair after finding out she had no intentions of paying. The video posted on Facebook went viral and received comments on different opinions.
Facebook user "Shebada" posted a video clip spanning thirty and a half minutes, of an angry hair dresser cutting a customer's hair while screaming after finding out she could not pay. The video quickly went viral and gained almost one million views.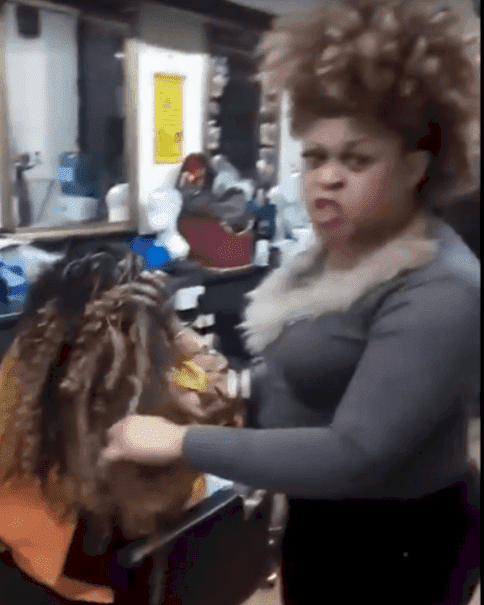 It was quite a debate whether what the hairdresser did was reasonable or not – cutting off the hard work she put into the customer's braided hair. Some argued on the side of the hairdresser saying:
"They should require people to at least pay half up front. What kinda broke [expletive] person does this smh"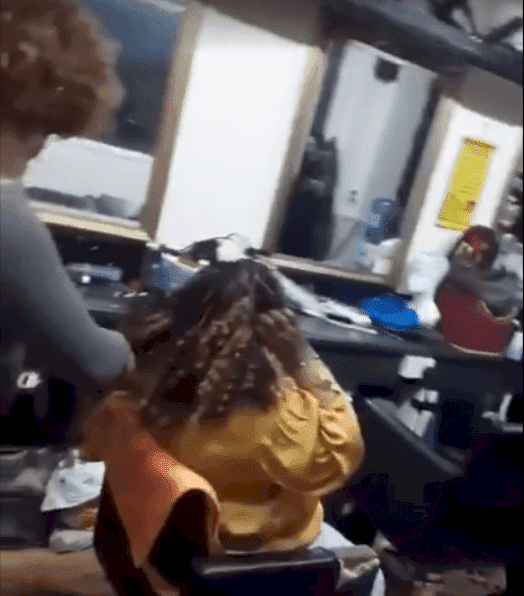 "She had every right to cut it out. And yes she had no choice but sit there and let her do it because it's called theft of services unless she wanted to go to jail."
Meanwhile, other comments questioned the professionalism of the hairdresser saying things like:
"First of all it would have been a hair cutting world war three up in that [expletive]! Everybody's getting a haircut today just for sitting there watching her lose her mind! No way would I have sat there and let her cut my damn hair like that!" and "She did not have to cut it out tho. She could be cutting her real hair. Just let her go and tell her to never come back and next time made them pay upfront."
A similar incident happened in Louisiana when hairstylist Crystal Collins was faced with a customer who left her daughter at the salon and did not plan to pay. After Crystal braided and fixed the little girl's hair, the mom ignored texts and calls from Crystal. It was pretty unfair and thus, Crystal undid her work and cut the braids off the little girl's hair. She responded to the situation with a post on social media saying, "One thing I don't play bout is my money. I try to be patient with everybody but I will not get played."