'Wheel of Fortune' contestant had every letter revealed but still got the answer wrong
A contestant on "Wheel of Fortune" has become a byword for epic fail.
Jonny was up to bat at "Wheel of Fortune with $7,100 at stake, but getting it right wasn't that difficult. Every letter had been revealed, so all that Jonny had to do was read out the answer. Easy, right? Wrong!
The contest's fans have been cringing in sympathy to the clip posted on YouTube by "Wheel of Fortune" which has been viewed over 400.000 times. 
"What we all heard was — and I know you didn't mean to say it — but, you gave us a 'G' instead of a 'C.' " 
A SLIP OF THE TONGUE LOST HIM THE MONEY
Up on the "Wheel of Fortune's" iconic board were the words: "FLAMENCO DANCE LESSONS", all Jonny had to do was read them out loud.
In the heat of the moment, Jonny "fowled" up and read "FLAMINGO DANCE LESSONS." As the dire words left his mouth total silence descended on the studio.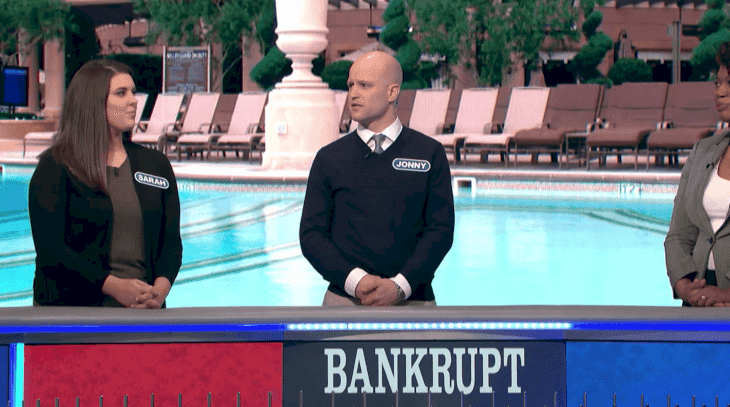 SAJAK COMMISERATED BUT A RULE IS A RULE
Sajak told Jonny that he knew that he hadn't meant to mispronounce the word, but that the results stood since he had made the mistake. The game-show crew checked the replay and confirmed the decision.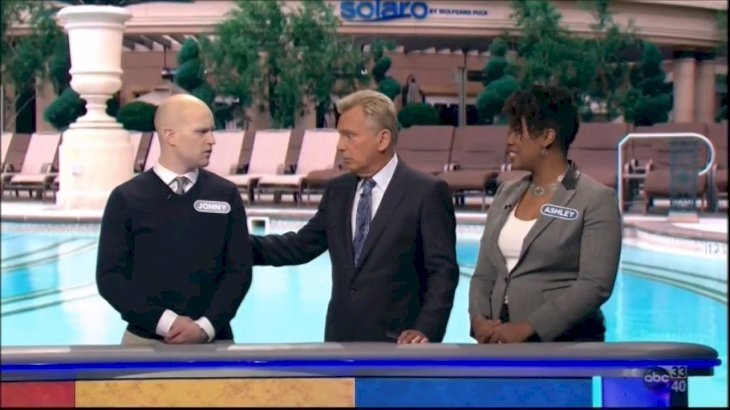 A MILLION DOLLAR LOSS
In 2014 another contestant, Julian Batts, mispronounced the word "Achilles" on a yet another completely revealed board and lost his shot at the grand prize of $1 million.

A LUCKIER CONTESTANT
Jodi McNulty of Pine Bluff was a lot luckier than Jonny. McNulty is a mother of 5 and a middle school math teacher. She recently go married and applied to become a "Wheel of Fortune" contestant in the hope of winning a honeymoon trip to an exotic destination. 
McNulty participated in the contest's "Teacher's Week," and won $58,900 in cash and prizes. One of these prizes is an all-expenses-paid trip to the Turks and Caicos Islands in the Caribbean - a dream honeymoon by anyone's standards.
McNulty won her first $6,000 by solving a puzzle with the lyric, "Don't know much about history," the opening line of Sam Cooke's  song "What A Wonderful World."
In a related story, Emil de Leon, a contestant on "Wheel of Fortune," stunned show-hosts Pat Sajak and Vanna White when he solved a final puzzle and won $45,000.