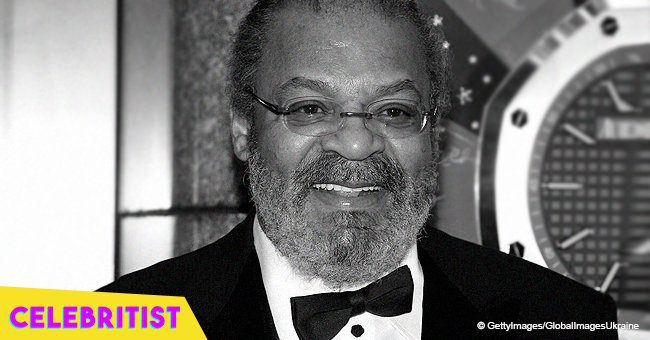 'Kojak' actor Roger Robinson dies at 78
Award-winning actor Roger Robinson whose recent credits include a recurring role in "How To Get Away With Murder" has died of a heart condition at the age of 78.
Tony Award-winning actor Roger Robinson has died at the age of 78. According to Ebony Repertory Theater's announcement, the actor passed away on September 26 in Escondido, California due to a heart condition. Celebrities including Viola Davis expressed grief at his passing.
Robinson is best known for his Tony Award-winning role as Bynum Walker in "Joe Turner's Come and Gone" in 2009. He also won an Oliver Award for playing Becker in "Jitney."
In the 70's, Robinson was a recurring character in the television series, "Kojak" where he played young detective Gil Weaver for three seasons. His other television stints include Ironside, Starsky and Hutch, The Jeffersons, A Man Called Hawk, Law & Order, New York Undercover, Homicide: Life on the Street, ER, NYPD Blue, Rubicon, Kate Brasher and Elementary. More recently, he had a recurring role in "How To Get Away With Murder."
His films include 2004's "Brother to Brother" for which he received a Spirit Award nomination for best supporting actor, "Believe in Me" in 1971, "Willie Dynamite" and "Newman's Law" in 1974, "Meteor" in 1979, "It's My Turn" in 1980, "The Lonely Guy" in 1984, "Who's the Man?" in 1993 and "Wedding Daze" in 2006.
Robinson was born in Seattle to a father who was a musician and a mother who was an educator. During his stint in the U.S. Navy, he played the oboe and tenor saxophone. He studied acting with director Lloyd Richards and was later cast as a soldier in the off-Broadway play, "A Wall in Darkness." He debuted on Broadway in 1969 starring opposite Hal Holbrook and Al Pacino in "Does a Tiger Wear a Necktie?"
Since news of his death, many Hollywood notables have expressed their sorrow over the actor's passing. Among them, Michael McKean, Tracie Thomas and Viola Davis of "How to Get Away With Murder" who tweeted,
"I love you #RogerRobinson. Annalise's daddy but Viola's friend. You are my heart!!! Love, love you!! RIP."
Robinson is survived by his sister Tina. Two tributes are reportedly being planned to celebrate his life. One will be in New York and the other in Los Angeles. No further details have been provided.
Please fill in your e-mail so we can share with you our top stories!