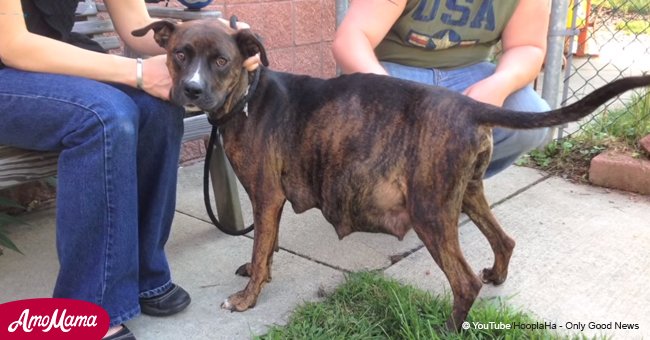 Couple adopt a pitbull from a kennel that is pregnant with several puppies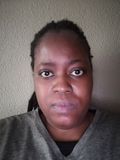 Chris and Mariesa is a couple that has adopted many dogs before. During a trip to an animal shelter, they came across a pregnant pitbull named Storie.
Mariesa insisted that they should adopt the dog. They took her to a vet who did an ultrasound which showed that Storie was pregnant with 12 puppies.
Stories stomach looked like it was about to burst but being at the shelter prevented the canine from giving birth. Chris explained:
"Dogs having puppies at shelters, it's not the best thing for them. It's stressful for her, stressful for the puppies."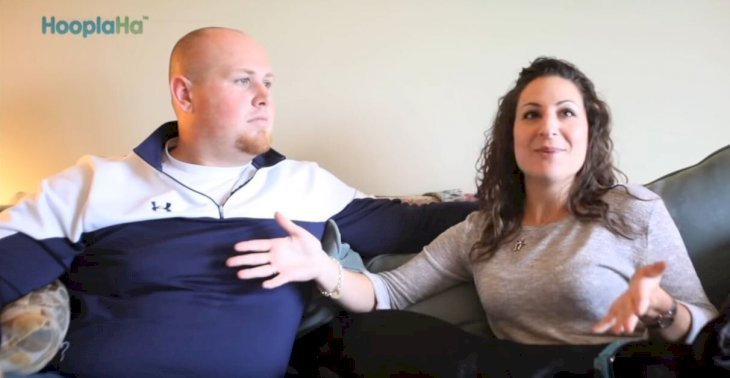 Source: YouTube/HooplaHa - Only Good News
For more on this story go to our Twitter account @amomama_usa. Chris and Mariesa decided to take the pregnant dog home to give her a safe place to stay.
They hoped when the dog was comfortable at the home she would give birth as it appeared she just didn't feel safe at the shelter. The couple arranged a comfortable bed for Storie and took care of her.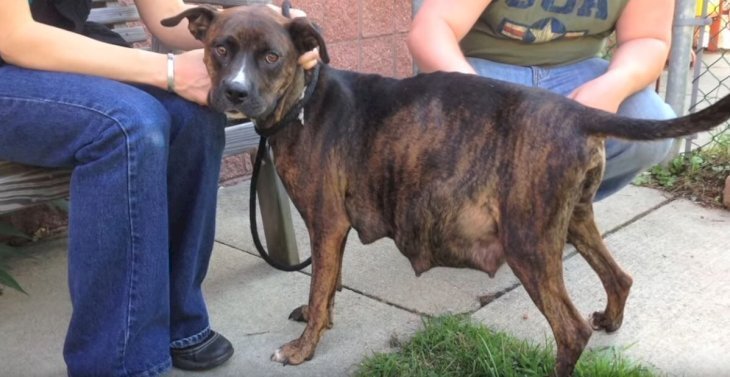 Source: YouTube/HooplaHa - Only Good News
Chris and Mariesa thought it would take the dog time to get comfortable with her new surroundings before giving birth. However, 18 hours after she arrived at her new home she was safe enough to welcome her puppies.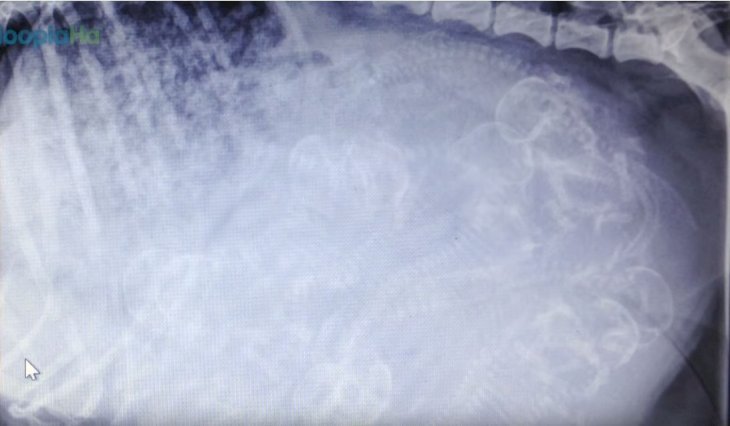 Source: YouTube/HooplaHa - Only Good News
Mariesa believed that the dog went into labor on the same night they brought her home. She probably gave birth in the morning.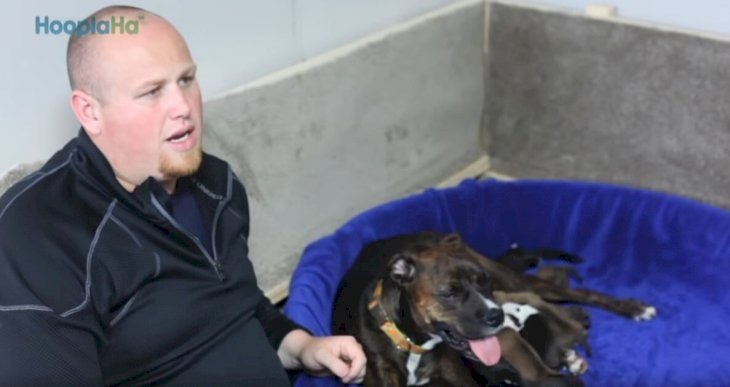 Source: YouTube/HooplaHa - Only Good News
All 12 of her puppies were born healthy and alive. Within two weeks the puppies had begun to open their eyes and reveal their unique personalities.
Mariesa shared how the puppies would wake up and play in the mornings. Video footage showed them running around with their mother.
After a few months, an organization called Pibbles and More Animal Rescue helped to find new homes for all 12 of Storie's puppies. She was adopted by Chris' best friend Ryan.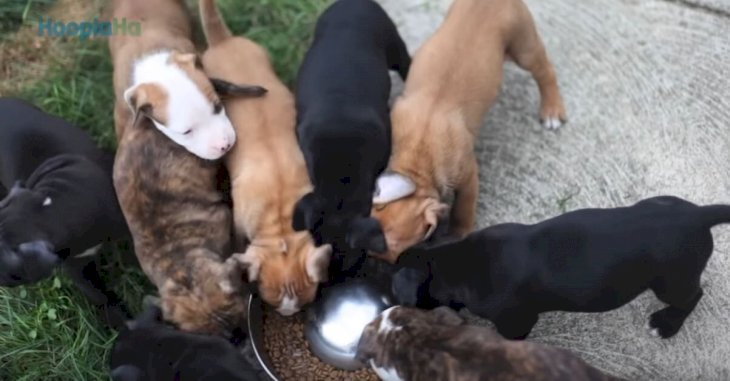 Source: YouTube/HooplaHa - Only Good News
For those with pregnant pitbulls, it's good to note that their pregnancy lasting for 72 days or longer is not normal. If a dog is past due, the vet will most likely give them shots to induce labor.
It usually consists of a shot of oxytocin and calcium to stimulate uterine contractions.
Please fill in your e-mail so we can share with you our top stories!