Bride can't stop laughing hysterically after just one wrong word by her groom
Weddings are solemn and serious events but no matter how well the couple prepares for the big day, something is bound to go wrong. 
Andrew and Melissa Engstrom have been an internet sensation since their video first went viral nearly nine years. 
The footage from their wedding has been viewed more than 9 million times on one YouTube channel alone and can be seen below. 
A slight blunder on Andrew's part started the entire debacle, and Melissa infectious laugh made them famous in no time.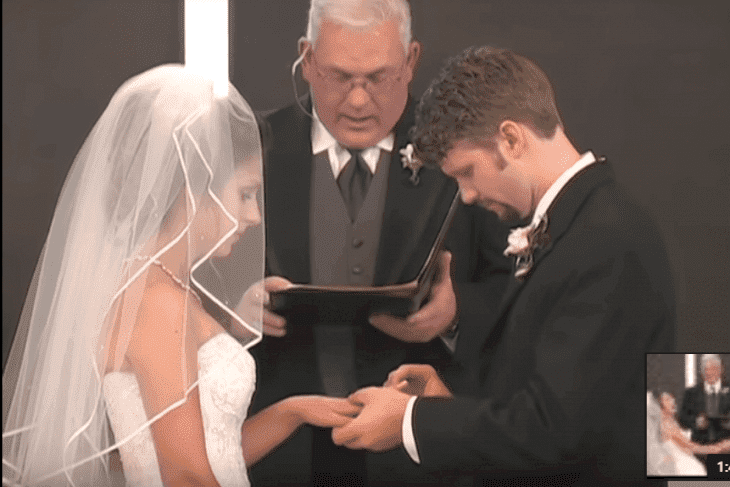 Read more on our Twitter account, @amomama_usa. The video shows the couple on their wedding day, standing before the priests. 
They are busy exchanging vows, and the priest tells Andrew to repeat after him: "I, Andrew [...] take Melissa [...] to be my lawfully wedded wife."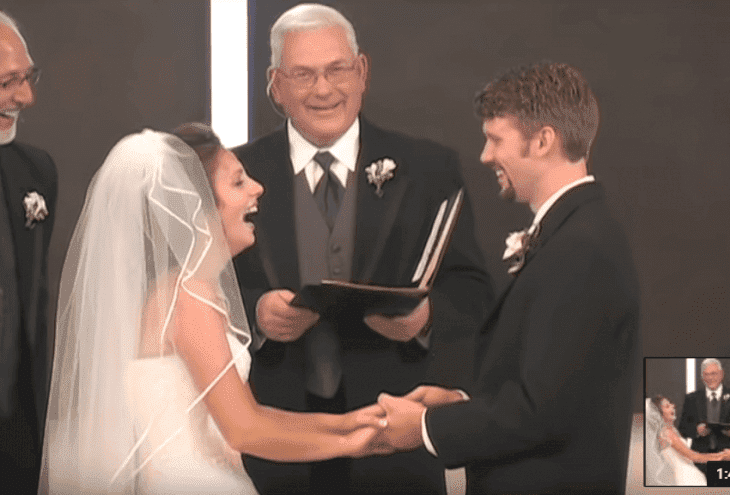 But instead of "lawfully wedded wife" Andrew jumbled up his words and sad "waffly wedded wife," much to the delight of Melissa and their guests. 
He tried to make light of the situation by quickly adding, "and pancakes." The pancake comment sent Melissa over the edge, and she couldn't stop laughing.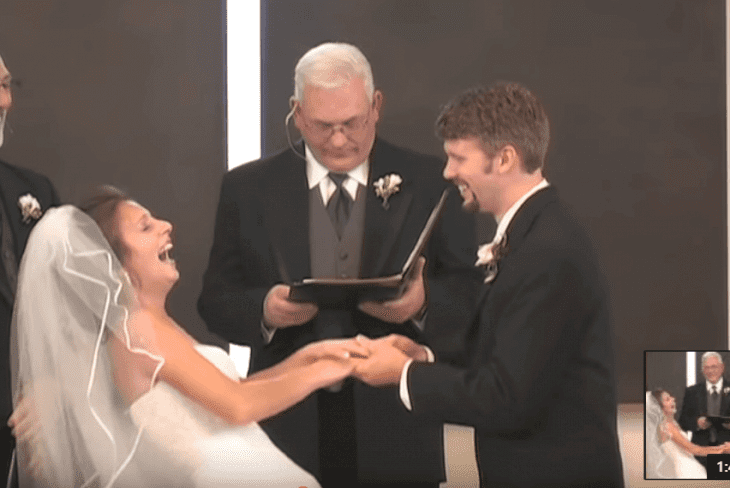 What started out a giggle turned a hysterical fit as Melissa. Andrew said, "I've been scared of this all my life," just made her laugh even more.
He looked at the wedding guests and said: "Just give her a second."
Melissa tried to regain her composure for the priest to continue with the vows, only for Andrew to start laughing again. The priest then joked: 
"The court will take a recess."
The family member who originally uploaded the footage, Larry McDonough said on his channel that the Engstroms are still happily married and are now proud parents too. 

The video hilarious video resurfaces every few years to delight and entertain netizens all over again, most recently making a reappearance on Reddit over the weekend.