Pizza man sees woman in distress mouthing two words to him and instantly calls 911
A pizza delivery driver is being hailed a hero after he alerted the police to a woman that was being abused and held hostage by her ex-boyfriend.
Joey Grundi, from Waldo, Wisconsin, was delivering a pizza on September 27, 2018, when he happened to notice a distressed woman inside the home.
As reported by WDJT-TV, he alerted the authorities after seeing the woman in the back mouthing 'help me' and 'call the police.'
Follow us on our Twitter account @amomama_usa to learn more and scroll down to watch the video.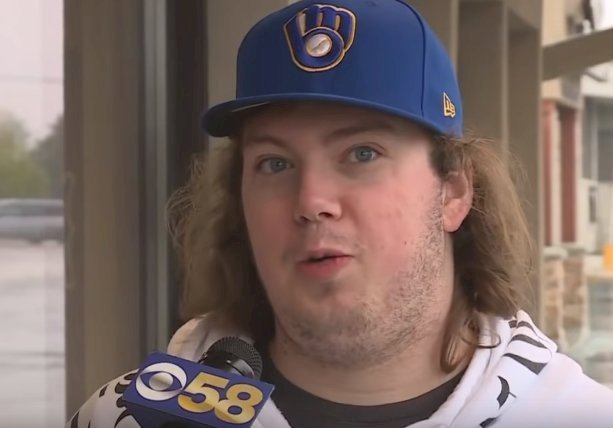 A DESPERATE CRY FOR HELP
The 24-year-old pizza delivery driver handed the pizza to a man named Dean Hoffman, who reportedly broke into the woman's house and punched her in the face.
Grundi saw the woman, who is yet to be identified for her own protection, pointing to her black eye as she asked for help.
Wisconsin pizza delivery driver calls police, stops kidnapping after victim mouths 'help me' https://t.co/mjc8l4QPIU pic.twitter.com/F1xMfCYzrd

— WAFF 48 (@waff48) October 2, 2018
A MAN WITHOUT A PLAN
The good Samaritan went back to his car and called 911 to report the situation. Moments later, deputies with the Sheboygan County Sheriff's Office arrived at the place and arrested Hoffman.
Hoffman allegedly tied his ex-girlfriend's hands and feet with a vacuum power cord and shoved a towel in her mouth to make sure she wouldn't be able to scream.
JUSTICE WAS SERVED
He untied her right before ordering the pizza, which gave the victim the opportunity to ask for help. According to Grundi, it is important to always pay attention during a service because situations like this might come up.
Hoffman will now be charged with seven counts of domestic abuse, including strangulation and kidnapping. He also confessed to the police that he had a firearm hidden in his car.
ANOTHER HERO
But Grundi wasn't the first person in the pizza delivery industry to help a person in need; Lance Tyler, who works for Papa John's, delivered a pizza to a woman named Claire after Hurricane Matthew.
Claire was Eric Olsen's grandmother, who lived alone in Palm Coast, Florida. After not hearing from his grandmother for two days after the natural disaster, and unable to contact the police, he took to Papa John's for help.
The plan worked like a charm; Lance went to her address with the pizza and learned that she was doing well, which was a great relief for Olsen, who even got the chance to talk to Claire on the phone.