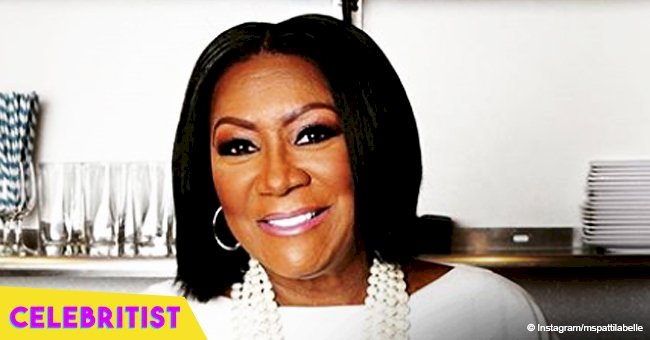 Patti LaBelle, 74, flaunted slender legs in dazzling white dress in pic
Legendary soul singer, Patti LaBelle rocked her impressive physique in a dazzling white costume. Despite her age, LaBelle stays very committed to healthy living, and it's all thanks to a diagnosis that changed her life forever.
Let's say we forget about her fit frame for a while. The passion and energy oozing from LaBelle's photo take a whole lot of years off her current age of 74.
And she's not just a vibrant singer and performer. LaBelle is also a businesswoman who created her brand of sweet potato pie which became a viral hit in 2016.
"Thursday night in Philadelphia. I love my city!" Miss LaBelle wrote alongside the snapshot of her showing off the High-Low performance dress.
The "Godmother of Soul," as she's commonly called, opened up last year about her health struggles and admitted she never visited doctors until she had a major scare.
"I was afraid to see a doctor back in the day," LaBelle said. "I was afraid of what he or she might tell me, so I never went until I fell out on stage 21 years ago."
The "Stir It Up" singer was diagnosed with Diabetes back then, and that was the beginning of a new LaBelle. She recalled the diagnosis being a wake-up call that fine-tuned her awareness to healthy living.
LaBelle's situation led her to discover a winning formula that has kept her fit for so long, and she wasn't shy to share. Her secrets include exercising and eating the right foods even if that means taking her pots and pans along on the road:
"I do a lot of exercising—walking my dog and getting in the short end of the pool and walking because I can't swim. I have fun playing cards on the weekends, so that's a lot of exercise for my arms. And if music comes on that I like, I dance."
"I've learned to cook for other people, and then I cook for my diabetic self. My family always begs for the potato salad, the macaroni, and the fried chicken, but for m,e I sauté a piece of fish with habanero pepper, some kale greens, and add a salad."
You go, Miss LaBelle. We see the results. The Septuagenarian, who is dating a man 30 years younger than her, continues to be unstoppable. Last year, she joined the cast of the musical hit show "Star" and has been acing her role as Christine Brown.
Please fill in your e-mail so we can share with you our top stories!