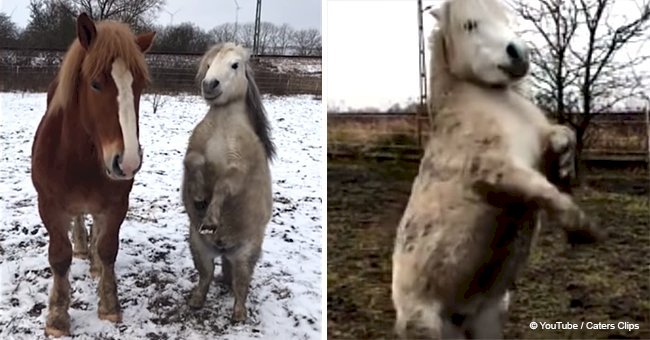 Hilarious moment a tiny horse appears to dance on his hind legs (video)
Alvin, an adorable 10-year-old Shetland pony, is taking the world by storm after a video clip of him dancing went viral.
His owner, Paulina Tufvesson, said Alvin is a sucker for attention and love s to perform tricks. He is always eager to learn new techniques.
Tufvesson, 25, said in the eight years she's cared for and trained Alvin, she never used force to teach him new methods. She added:
"Alvin loves to show off and has an audience to impress when I come out to feed him; he usually offers a trick or two in the hope of a treat."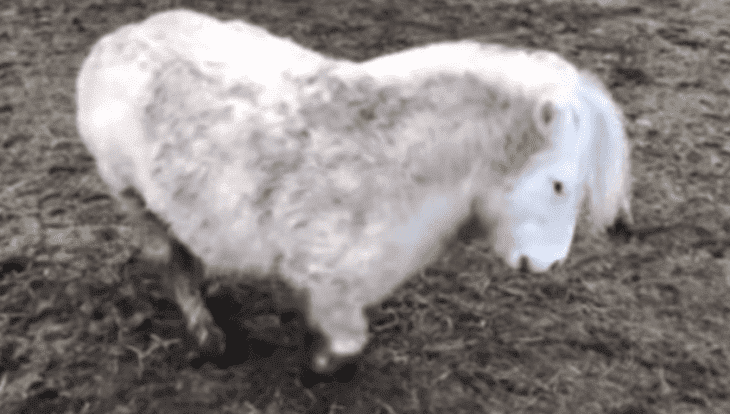 Source: YouTube/Caters Clips
Read more on our Twitter account, @amomama_usa. A short video clip of Alvin's dancing skills can be seen below.
Tufvesson uses only positive reinforcements, such a clicker training, to guide Alvin but says he is "free to do whatever he wants."
"He decides if he wants to perform and which tricks to do."
In the video, he poses alongside his bigger horse friend while doing the Clip Clop dance. Alvin has no trouble "dancing" on his hind legs.
For many of his tricks, Alvin "walks" on just two hooves, almost as though he is imitating a human.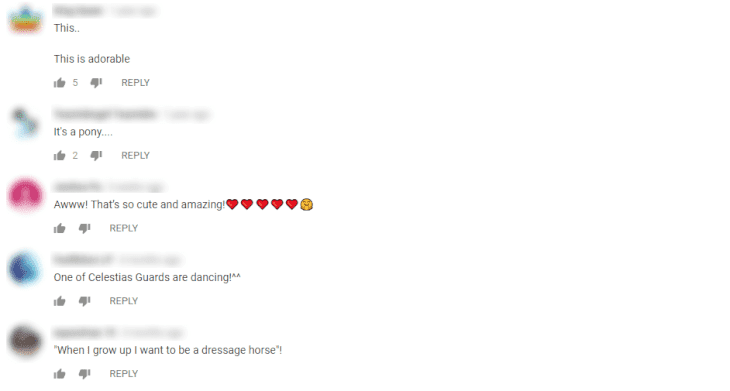 Source: YouTube/Caters Clips
Horses amazing creatures with an ear tuned to music and film students Victoria Anderson-Gardener and Morningstar Derosier proved that recently.
They were driving through Ontario back in June when they drove past a friend-looking horse next to the side of the road.
Anderson-Gardener joked that they should serenade the horse. "Dream" by Fleetwood Mac was playing on the radio, and she sang it to the horse.
To their surprise, the horses started bobbing his head on the beat of the music. Anderson-Gardener explained:
"We started singing and then noticed the horse started to dance, so we turned the music up even louder!"
They shared the adorable video on Twitter, much to the delight of their followers.
One netizen said the horse brought her peace, while another said it all makes sense because no one can resist Fleetwood Mac.
Please fill in your e-mail so we can share with you our top stories!