Mother catches daughters twerking on camera and teaches them a lesson with her slipper
Video footage shows the funny moment an angry mother smacking her daughters after walking in on the two as they were twerking on camera.
In this video shared on June 30, 2018, two girls can be seen trying to perfect their twerking in front of a webcam. However, their mother suddenly storms into the room and decides to teach them a lesson.
The clip starts with the girl, who wore eyeglasses, smiles at the camera. She also bites her lip and winks.
Follow us on our Twitter account, @amomama_usa, to learn more and scroll down to watch this hilarious video below.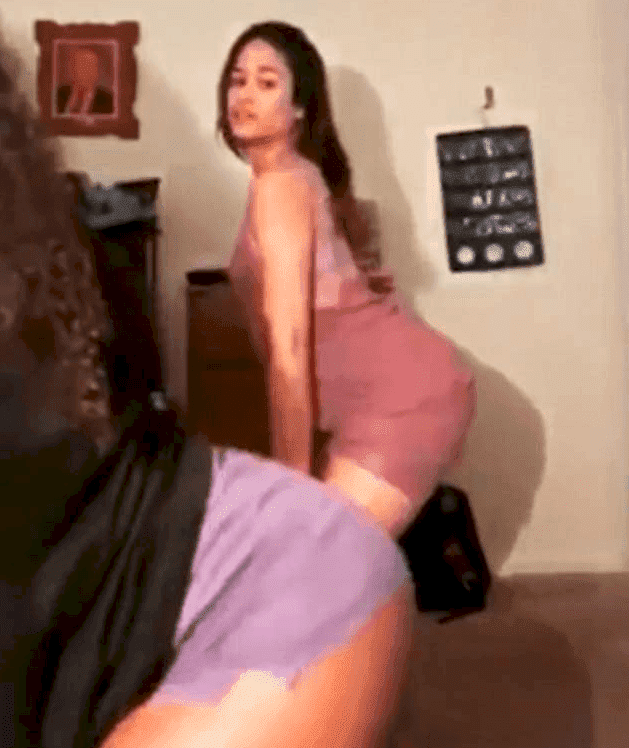 Then, with a tune playing in the background, the teenagers are seen trying to perfect the provocative dance move in front of a webcam. They both wore sexy outfits.
Carrying a washing basket, their mother can be seen entering the room and immediately removes one of her slippers to give them a lesson.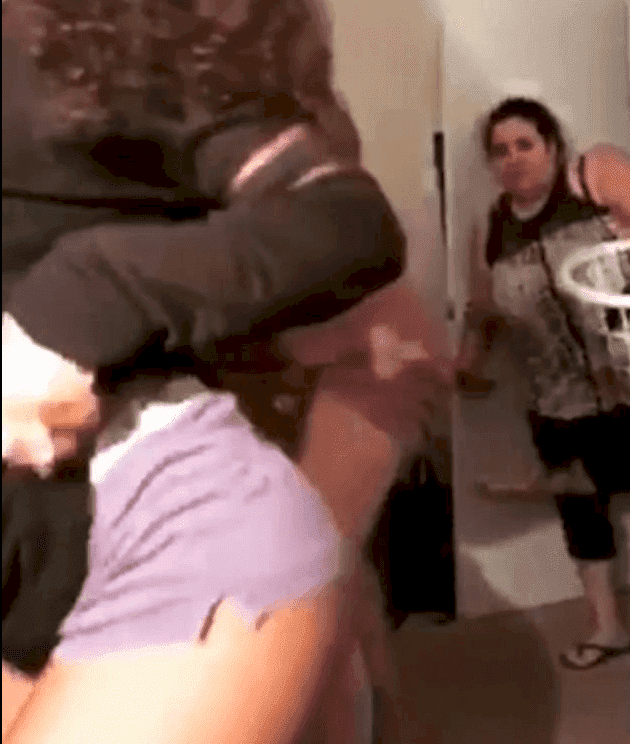 The pair, believed to be Spanish, yelled out in shock when their mother smacked them across the back.
Using her hip, the angry mother then shoved over her daughter who was closest to the camera.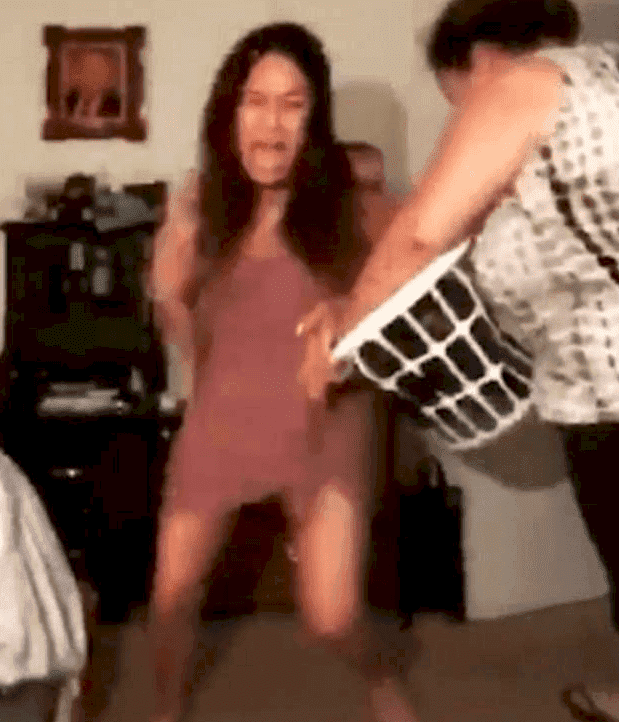 One of the girls can be seen attempting to escape the second smack as the video comes to an end.
While punishing them, the mother managed to keep hold of her plastic washing basket.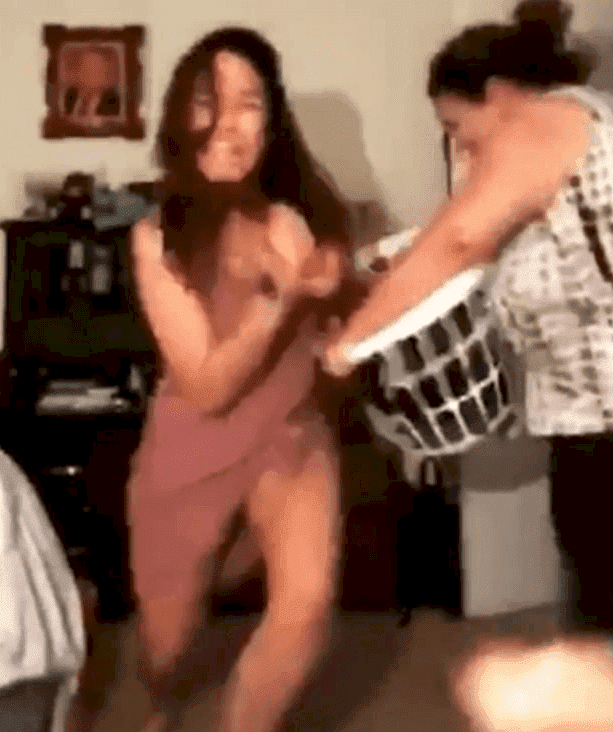 Though it's not clear where specifically the clip was filmed, a Spanish music can be heard playing in the background.
The video has gone viral online with many netizens appearing to side with the furious mother.
One Instagram user commented: "That's a loving mother that cares about her girls, good job!"
"Praise God for the Mom doing that to her daughter's. I would of also flipped out on them with a huge hunking rat as well. Letting them know that I didn't raise them to be that way," added another user.
In another instance, a mother from California was furious with her daughter when she learned that the 11-year-old girl twerked at a school dance.
The mother then forced her to wear a sign at a busy intersection that read: "I WAS DISRESPECTING MY PARENTS BY TWERKING AT THE SCHOOL DANCE."