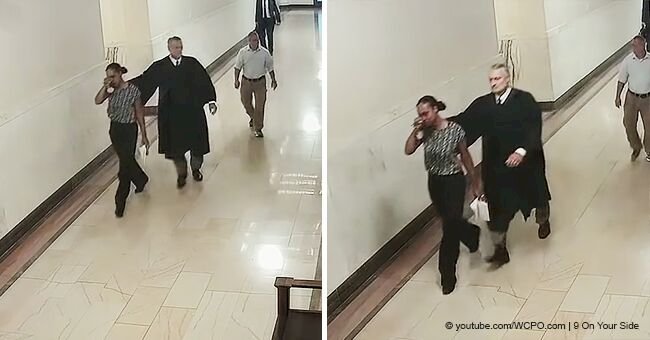 Mother-of-two assaulted by magistrate while seeking protection order for the second time

A mother seeking protection in court is harassed by a magistrate before he sentenced her to jail. This was their second encounter after the magistrate also sent her to jail the first time.
It would seem Kassandra Jackson, a mother-of-two was in the right place when she went to court to seek protection from someone who was threatening her safety. However, she soon realized the same court she hoped would keep her safe would put her in harm's way.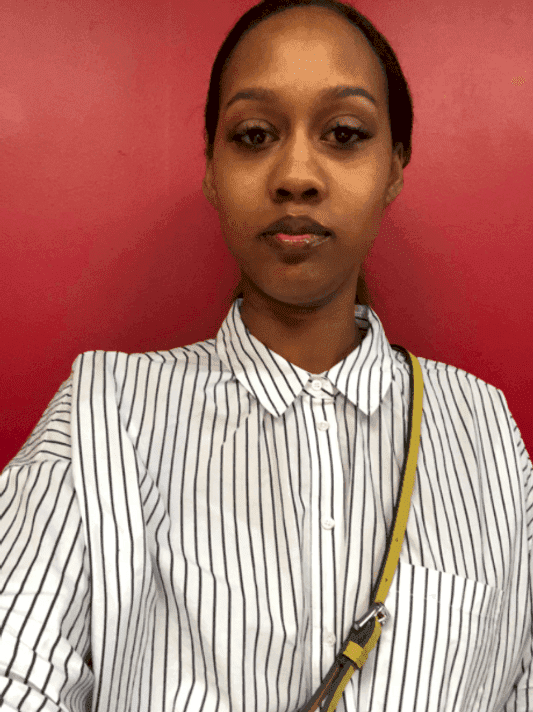 Source: Provided by Kassandra Jackson via Cincinnati.com
On September 4, Jackson arrived at the Hamilton County Common Pleas Court to file for a protective order. When she was told she was late for filing, she panicked and caused a scene. She cried and argued with the court's staff only to catch the ire of Michael Bachman, a magistrate holding a hearing in the nearby court. Bachman reportedly stormed out of his courtroom to reprimand her for interrupting his hearing with her noise.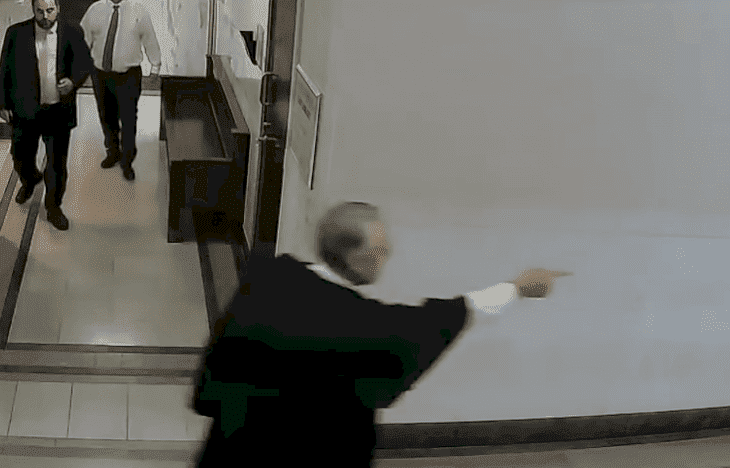 Source: WCPO.co on Youtube
Bachman was in the middle of his hearing when he left his bench and walked out into the hallway to confront Jackson. He reportedly grabbed the woman by the neck and dragged her inside his courtroom to seat her in the jury box. The courtroom's video surveillance revealed Bachman pointing a finger at Jackson who was crying inside the jury box. He allegedly found her in contempt of court and sentenced her to three days in jail.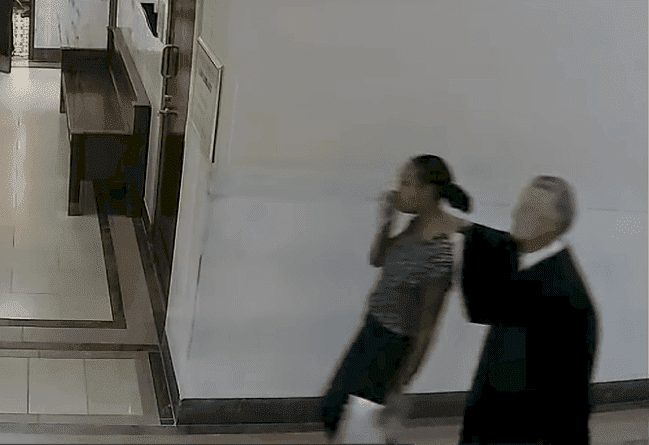 Source: WCPO.co on Youtube
As Jackson struggled when two deputies tried to restrain her while she resisted arrest, Bachman added seven more days to her jail sentence. However, court documents revealed later that Jackson only ended up serving for two days. Common Pleas Court's presiding judge Kim Burke ordered her release.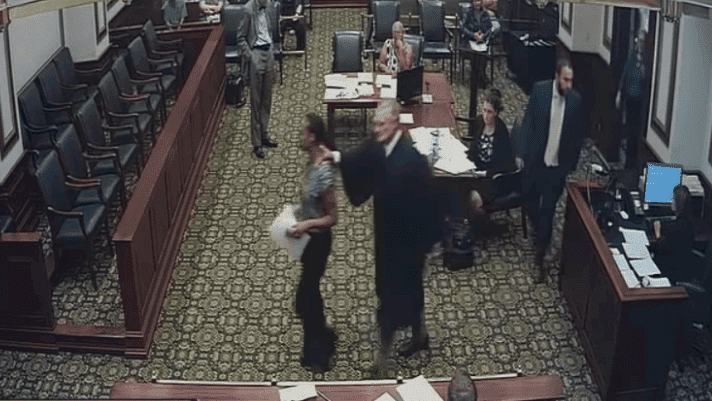 Source: WCPO.co on Youtube
The incident that put Bachman in a bad light prompted him to resign from his position after working his entire life in the court system of Hamilton County. Explaining his decision, he said,
"I resigned in order to save the court further consternation. But had I known it was going to become public, I would have defended myself in the investigation."
Meanwhile, Jackson couldn't believe she experienced what she had in the hands of a judge.
"I felt very uncomfortable. I felt like it was unprofessional of someone with such high power. I was abused mentally and physically, but honestly just didn't want to be hurt. I wanted to make it home to my children."
Apparently, this wasn't Jackson's first encounter with Bachman. Last summer, she also sought protection in Bachman's courtroom but was denied. At the time, she became emotional about Bachman's decision which prompted her to slam her hands against the wall and resulted in a charge of contempt of court. Bachman sentenced her to five days in jail describing her as "belligerent."
Here's the footage of Jackson's second encounter with Bachman taken from a surveillance camera.
Meanwhile, a judge in Ohio exercised the extent of his power when he ordered to have the defendant's mouth taped to shut him up during a court hearing. Judge John Russo resorted to the extreme measure after the defendant, Franklin Williams repeatedly ignored his warnings to keep silent.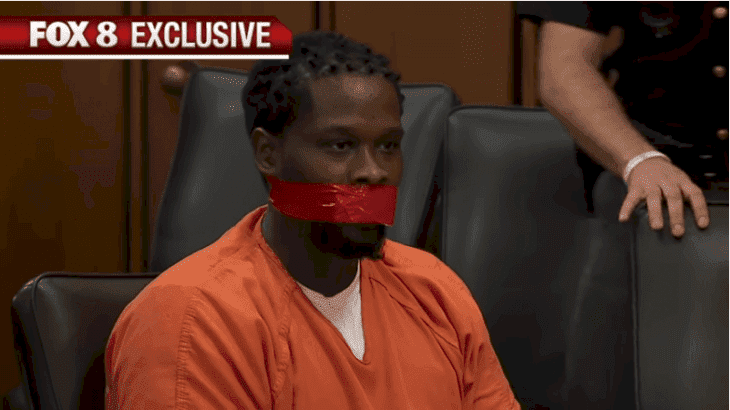 Source: YouTube/Fox 8 News Cleveland
It took several interruptions from Williams before Russo gave him a final warning that he would be gagged if he continued. When Williams continued to talk, Russo asked the sheriffs to tape his mouth. Six officers restrained Williams as they covered his mouth in red duct tape. While many found the scene unusual and humiliating, Russo defended his actions by saying the defendant showed disrespect of the justice system.
Another judge in Michigan fiercely silenced a defendant, a policeman accused of unfairly beating up an old man during an arrest. While hearing the case, Judge Vonda Evans called out the defendant for making a noise during her speech. She aggressively dragged a piece of paper and said, "please be quiet in my court."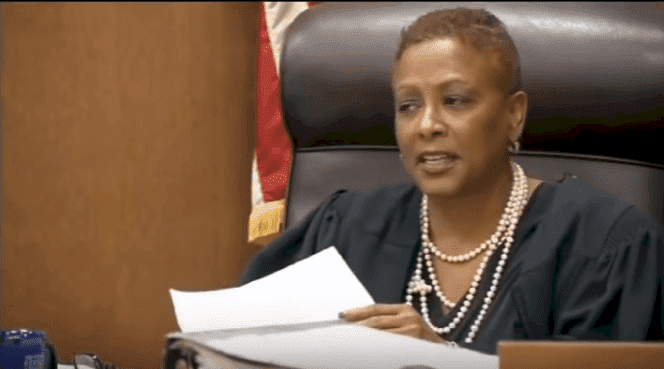 Source: YouTube/WJBK Fox 2 News Detroit
It appears that judges expect a certain decorum in their courtrooms and when that isn't met, it may result in their use and sometimes abuse of their power. Some may find their reasons valid, others may find their actions unnecessary. However, the justice system is complicated and often times, the truth has many sides.
Please fill in your e-mail so we can share with you our top stories!