8 Reasons Why Prince William and Prince George Grew Up So Differently
Buckingham Palace thrives on tradition, and this gives it a sense of purpose and order. If your last name is Windsor, this is not an option. When Prince William and Kate Middleton announced their first child years ago, everyone knew how things would end up. Kate would serve out her royal duties, and the baby would be born at the private Lindo Wing of Saint Mary's Hospital in London. Why do you ask? It is the same place Princess Diana gave birth to William and Harry. So customs follow suit. 
Once the baby arrived, a palace employee would make an official birth announcement on a gilded easel in front of Buckingham Palace. Even though the entire world had already heard the news via the media, tradition calls for this announcement.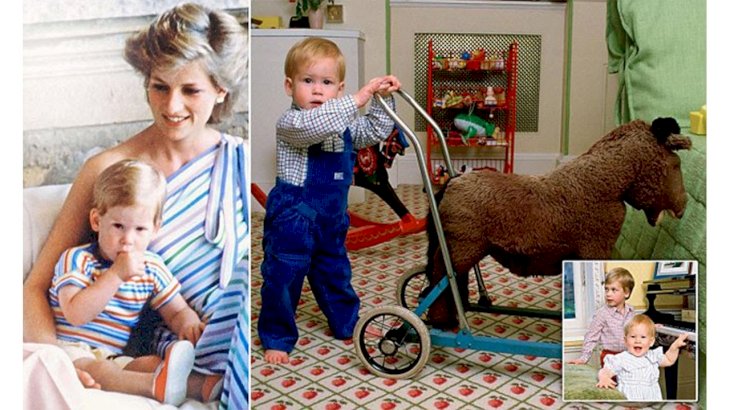 Despite these circumstances, Will and Kate were not necessarily going to do everything the way Queen Elizabeth II would have it. Keeping up with the 21st century, you would not want a cadre of household staff circling you. You would also prefer to carry your own newborn, drive your car and do things independently. That is what makes comparing the early years of George and Charlotte to those of Will and Harry a fascinating read. 
Growing up in a royal family is different in comparison to the ordinary folk, and they have their traditions and customs, but for Prince William and Prince Harry, their upbringing is different to Prince George and Princess Charlotte. 
1. Town vs. Country
Princess Diana was a city girl, and Prince Charles was a full-time working royal, so from the time of William's birth, they resided at Kensington Palace, in London. Diana used public transport when taking her son, William, to the nursery and went to places such McDonalds. Of course, the paparazzi often followed them, and on weekends, they would spend time together at Highgrove in Gloucester.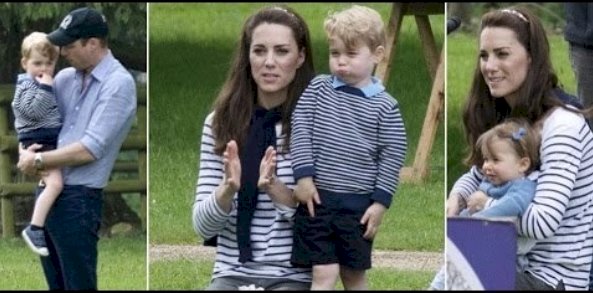 William and Kate want their kids to grow up in the countryside as much as possible, so for the time being, their full-time base is in Anmer Hall in Norfolk. You can see they are trying to follow in Diana's footsteps. There is plenty of luxurious ground for George to run and play in, and his nursery is hidden away down a private country lane. 
2. Working Life
Due to Prince Charles being a full-time member of the royal family, he had given up his naval career before William was born. Prince Charles was away frequently and irregularly, fulfilling different royal duties. So young Prince William did not have a father figure around as little boys should. 
William is an Air Ambulance pilot and spends similar amounts of time at home which provides a more routine for the family. 
3. The Press
William's upbringing consisted of his mother being chased down the street by paparazzi. His childhood was punctuated by banks of photographers snapping away on their family holidays and his first days of school. It must have been overwhelming for a little boy growing up. He frequently witnessed between the paparazzi and security.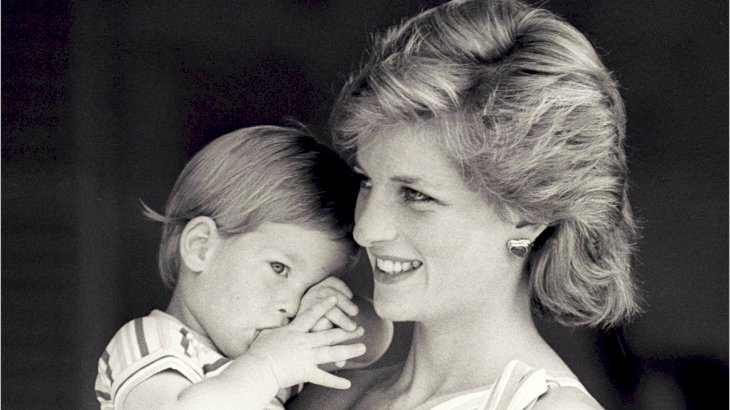 Trooping the Color was a big occasion, including the births and christenings. So, George was sheltered from big groups of cameras being pointed at him as this is somewhat traumatic. Family members had their trusted photographers on hand to capture those special moments and milestones. If paparazzi overstepped their mark, legal action was taken. 
4. Household Staff
Charles and Diana had a traditional royal set-up in each of their residences. It consisted of huge teams attached to each property. They had butlers, chefs and assistants to name a few. In addition to that, William and Harry had five full-time nannies while they were growing up.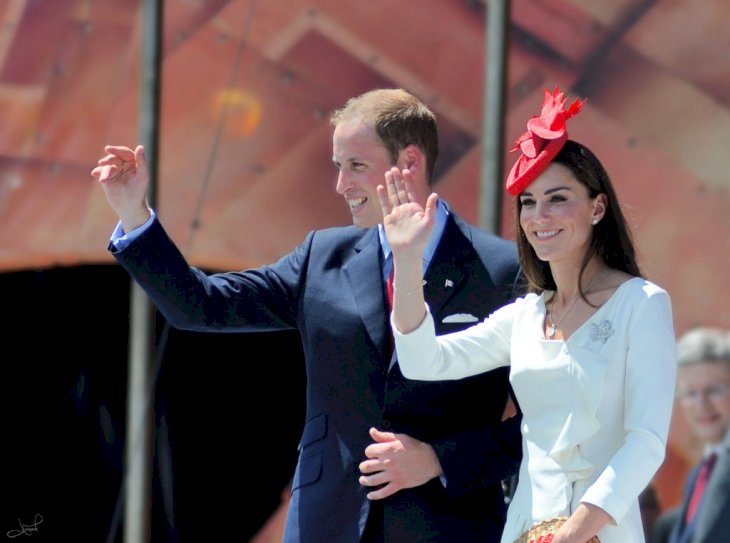 The staff is minimal in Anmer. There are one housekeeper and one nanny, and Kate still does most of the cooking. Prince George and Princess Charlotte share one nanny, Maria Borrallo. So they are more intuned with the set-up of today. 
5. Grandparents
The ruling monarch is William's grandmother. With this, came a great deal of protocol when he was a child and would require him to be on his best behavior when "Granny" was around. George's grandfather, Charles, is not yet on the throne making their relationship different.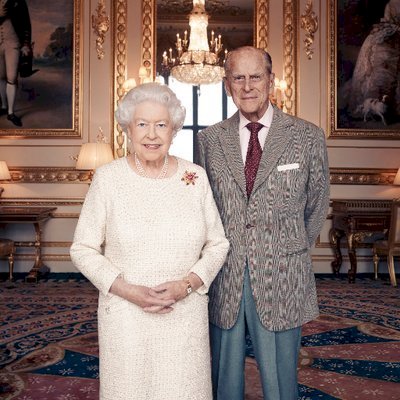 While George's royal grandparents are traditional in many ways, Charles has a more relaxed nature in comparison to the Queen, and Camilla is notoriously down to earth. His Middleton grandparents are informal and comfortable, making them the norm in this day and age. 
6. Parental Relations
Throughout the majority of William's childhood, his parents were conflicted. A tough thing for a child to endure. There were frequent arguments which lead to Charles and Diana separating. The best part of being in a relationship is knowing that you are both friends, and William and Kate were friends first.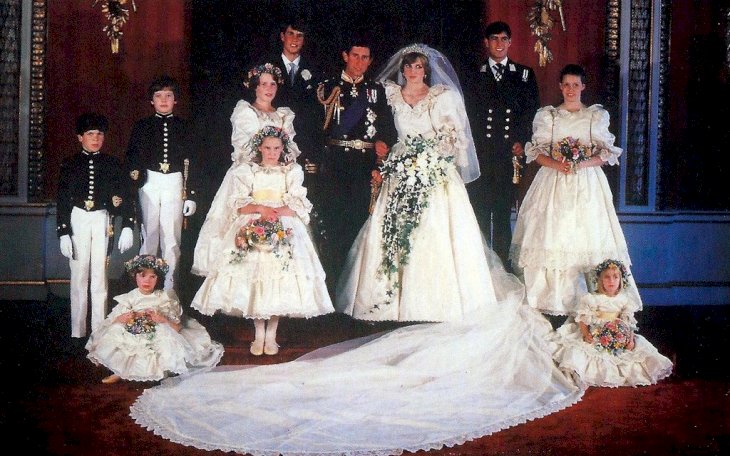 It makes them operate as a team, and they are both happy and have a well-matched marriage. Both share the same sense of humor which is a must in any working relationship and also have a passionate connection. A pleasant environment to raise kids in. 
7. Siblings
Siblings are great as you automatically have a friend. William finally had someone to play fight with when his little brother Harry came on the scene. It did, however, get physical with the feisty pair. Boys will be boys.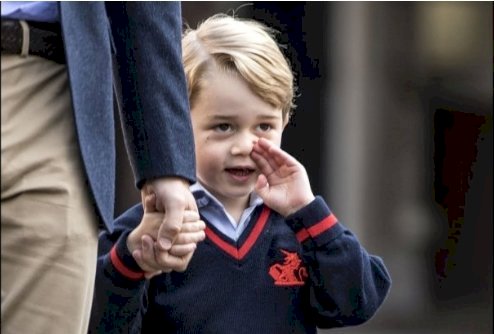 While his father has described George as "a little monkey," his younger sister is "ladylike," so it looks like the dynamic between these two siblings will be somewhat different to that of their dad, William, and uncle Harry.
8. Friends
Unlike William and Kate, Charles and Diana were utterly different. They say opposites attract, but that statement is entirely incorrect in this situation. Their tastes, passions, and ages were different from each other's, and they also have different sets of friends who did not mix. William and Harry went shopping in Kensington and took holidays in the Caribbean with Diana and her friends. They spent time indulging in the country-side with Charles and his social group. So they had two variations while growing up.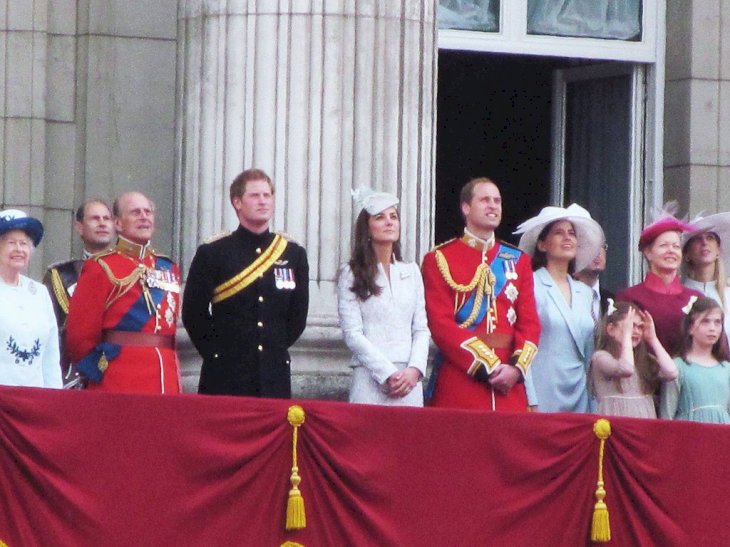 William and Kate are the same age and were friends since teenagers. They had the same group of friends, and when joining the university, their friends were also joint. They were best suited as their social group blended and there was no real separation as to their activities together as they could it as a social unit. 
These were beautiful, and we hope you loved reading about the Royal family? Remember to share this with your friends and keep up to date for more news on what the Royal family are up to these days.