Black woman went viral for getting down on one knee & proposing to her man
A woman and her boyfriend became Internet sensations after she was recorded kneeling down to propose to him. The boyfriend's reaction was priceless.
In the video that The Shade Room uploaded, the unidentified Black lady, who was wearing a beautiful blue dress, appeared getting something from her purse. It was a small red box containing a wedding ring.
With a huge smile on her face, she walked a couple of steps toward her man, who put on a white ensemble, got on one knee, and proposed to the surprised man who clearly did not expect such action from her.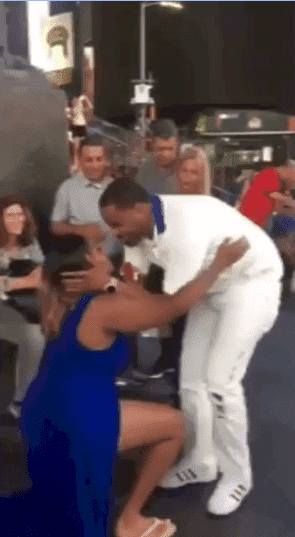 MAKING THINGS FUNNY
As soon as the man noticed what was happening, he considered that he had to give the moment a funny touch, so he reacted like a giddy woman. He covered his mouth with both hands and even danced for a while.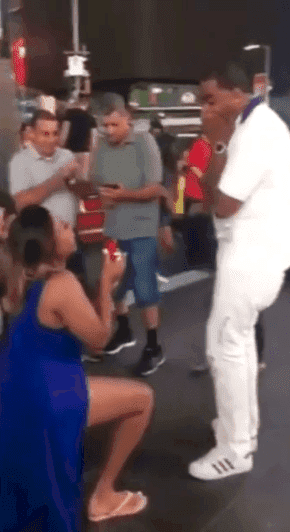 "I SAID YES!"
The man later reached to his now-fiancée to kiss and hug her before picking up the ring and placing it in his ring finger. Once he did so, he put his hands up and shouted: "I said 'Yes,'" what made the lady laugh out loud.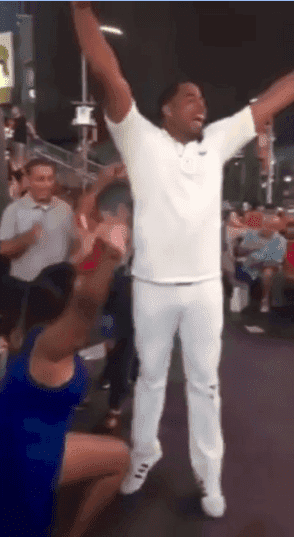 PEOPLE'S REACTION
Even though a proposal is one of the purest demonstrations of love, several people took to social media to share negative comments about the video. Some of them pointed out that men have to be men as there were some things that women were not meant to do.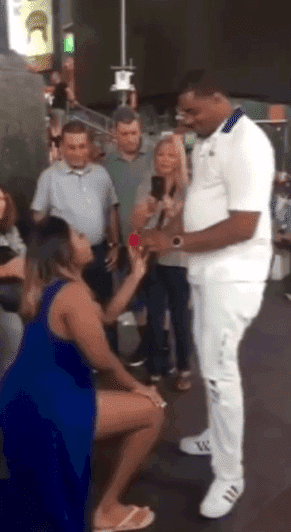 DEFENDING THE DECISION
Others added that only desperate women proposed to men. Thankfully many more people praised the lady in the video for her action and defended the rest of the females who did the same or are planning to do it, claiming that there was not a problem as long as they were happy.
OTHER WOMEN PROPOSING
That lady is not the only woman who has done something similar as Jessa Gillaspie and Becky McCabe proposed each other in the most adorable way in the Memphis Zoo, the place wherein they had their first date.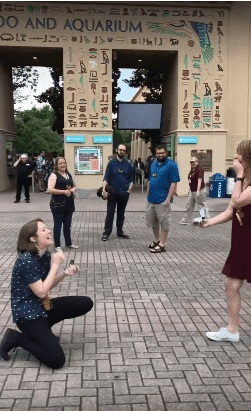 In the clip, Jessa appeared wearing a burgundy dress and white shoes posing in front of the park's popular Zoo and Aquarium. She and Becky were supposed to be posing for a photo, but it turned out that it was video.
SURPRISE!
Once they were facing each other, Becky kissed Jessa, started talking to her, and then kneeled down to give her a ring. Jessa was clearly excited as she covered her face and began jumping toward her purse.
Seconds later, Jessa pulled out a small box from her purse with an engagement ring. After laughing and crying for a while, they realized that they "just proposed to each other."