The Real-Life Couples Of NCIS Cast Revealed
We all enjoy watching NCIS, the action police TV show revolving around a team of special agents from the Naval Criminal Investigative Service which delves into crimes involving the Marine Corps and the U.S. Navy. After sixteen seasons and a couple of spinoffs, the series has earned a place as one of the most popular on the American boob tube.
Its cast is composed of talented and reputed actors and actress that have been able to entertain us with not only their intriguing cases but also their love stories. However, have you ever been curious about who these action stars are dating, engaged or married in real life? We bet you have! So now scroll down and discover the true romantic lives of NCIS's cast.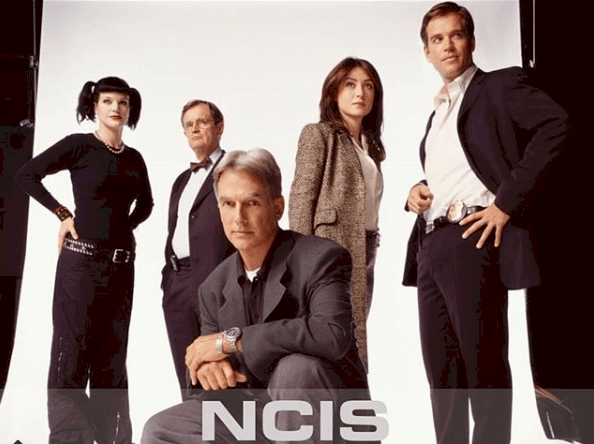 1. Mark Harmon
Leroy Jethro Gibbs, played by Mark Harmon, is one of the most important members of the special team. Although he has skillfully solved many cases, his matters with the heart have not been successful at all. Gibbs has been wedded four times but divorced three. His first wife, Shannon, was killed by a drug dealer in Mexico.
Then, he was with Diane, who left him not before draining his bank account. Rebecca was his third wife, but the union had the same fate as the previous one when she cheated on him. Stephanie was the last one, but the marriage failed due to Gibbs dedication to his job.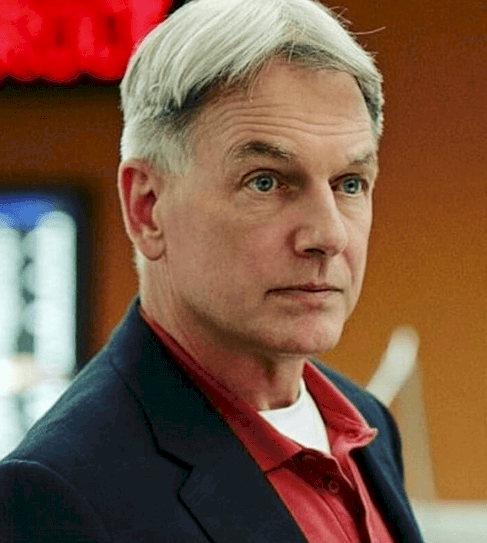 The character currently is a bachelor, so who knows if another woman would step in his life. But offscreen, Harmon is a whole different story. He has been a devoted father and husband for more than thirty years. He tied the knots with actress Pam Dawber on March 21, 1987.
We remember the actress for her lead part in Mork & Mindy, an ABC sitcom that ran from 1978 to 1982. She acted along with the then-unknown Robin Williams. Now the pair has two sons: Sean Thomas (born April 25, 1988), and Ty Christian (born June 25, 1992).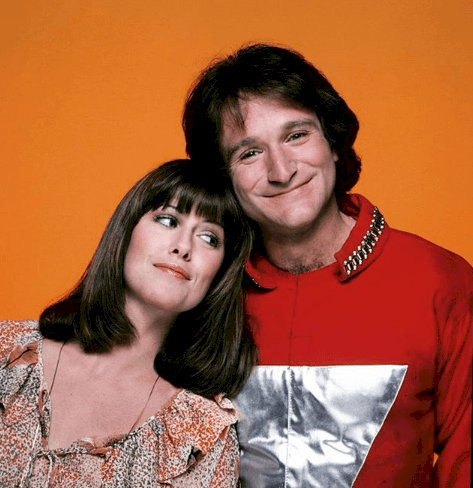 Although there is not much known about this couple, it is safe to assume that their bond is strong enough to pass the test of time. The couple still has the flame of love burning as they recently renewed their vows during a placid ceremony in their backyard.
According to Mark's co-star, Sean Murray, "he's incredibly grounded, works hard, and knows that family counts most." So the actor appreciates his life at home with his family and children above anything else. That is why he separates it from his career, being a role model of the way it should be done.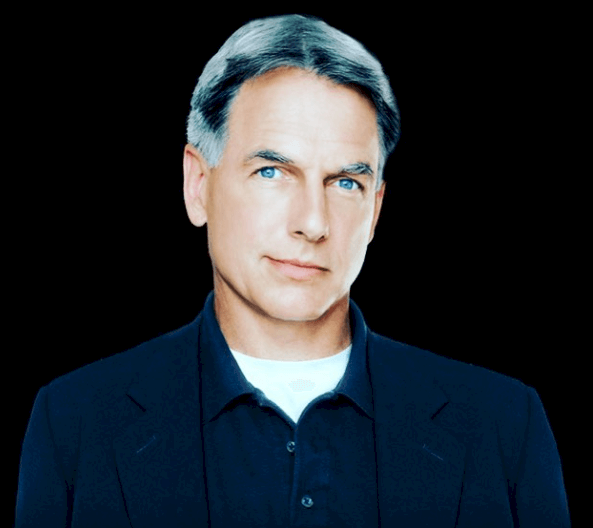 Mark and Pam maintain low profile wedlock, and they seldom appear in public with their children. The star of the drama cares a lot for his privacy, and he once said he was not a Twitter or Facebook man, and his sons don't like the social media either.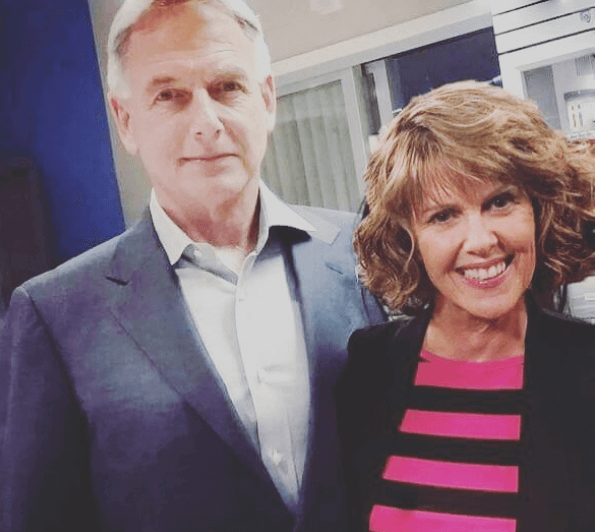 2. Michael Weatherly
Anthony D. "Tony" DiNozzo is another prominent figure of the show, being scripted as the senior field agent who used to be a former police detective. He is athletic and charismatic, at least when not being snarky. Anthony is the typical womanizer who consistently dates women but has confessed having commitment issues. 
Most of his relationships fail to grow after a certain point and have occasionally ended with amusingly unfortunate results. Anthony experienced some real drama when he discovered that he had a daughter with his former partner, who tragically died in Israel. Thus, he decided to leave the crew to become the best father.
Weatherly spent more than a decade playing DiNozzo, and they both have some things in common in the matters of the heart. In real life, the actor has had ups and downs. His first marriage was with actress Amelia Heinlewhile when he was in his early 20s in 1995. 
At that time, he was working on the show The City and the couple had a son, so everything appeared to be okay. However, the series was canceled, and financial struggles arose. He had to take in any job to pay the bills, but in turn, there was no time to spend with his family what ultimately led to divorce.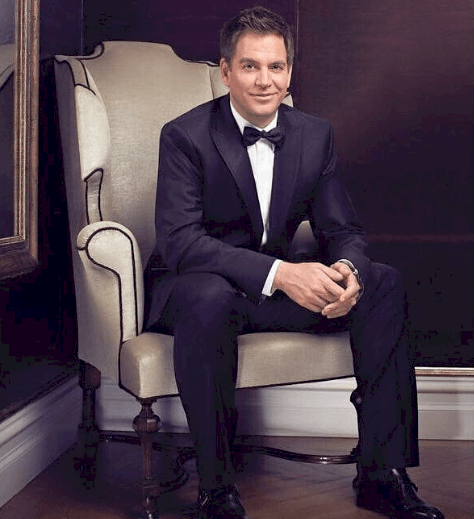 Regarding his split in 1997, after only two years together, he once mentioned it had been a tough time, but it taught him a valuable lesson. From then on, he has given his family a top priority in his life. He had a second chance in love when he wedded internist Dr. Bojana Janković on September 30, 2009.
He said, "When I got remarried, I wanted to do my very best to ensure that rupture wouldn't happen again. My kids and my marriage are the things I'm proudest of." The currently have a great time in Los Angeles along with their two children, a daughter, and a son.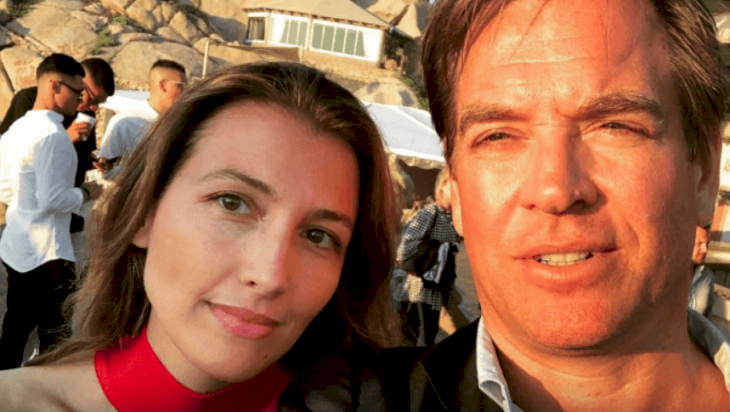 3. Pauley Perrette
 Abby Sciuto is one of the most beloved figures of the whole show, so fans mourned her departure from NCIS season 15. She was the forensic specialist with a neck tattoo considered the best crimefighters on TV, so no wonder why Perrette confessed having cried a lot when she knew she was going to give up her character.
So the question remaining is. Why? The actress admitted that being in the spotlight all the time was too "dehumanizing" and that she believed she had earned a little bit of time to herself to be at home and go to church. Apart from that, her personal life was suffering during her days on the crime program dealing with severe issues.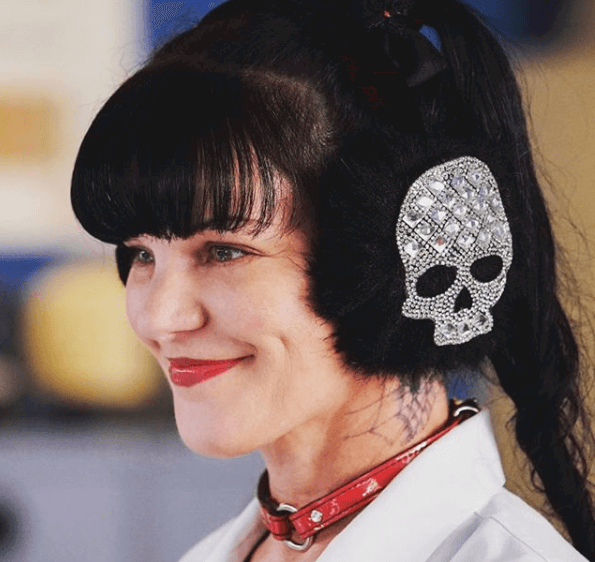 She took the vows with the Canadian actor and musician Francis "Coyote" Shivers in 2000. However, the relationship reached a dark point. Coyote started stalking her and subjecting her to physical, emotional, and sexual abuse. Pauley decided to give the union a dramatic end in 2004.
She was granted restraining orders against him after breaking up; however, that did not stop him. Perrette shared that her ex had stalked her for the past 14 years. But fortunately, she moved on in her romantic life and got engaged with cameraman Michael Bosman, but they never formalized the union.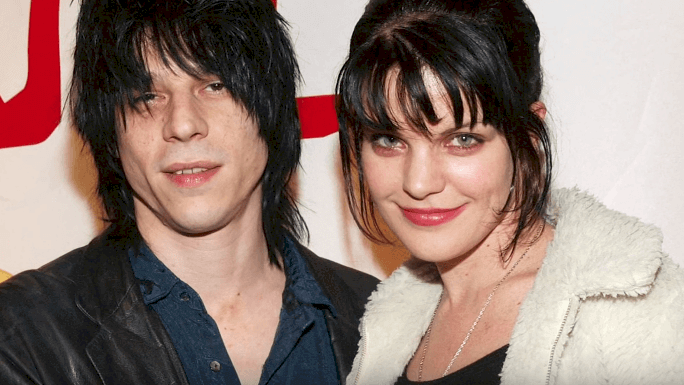 Subsequently, in 2011, the Louisiana native proclaimed her engagement to former British Royal Marine Thomas Arklie, but she also announced that they would not marry until same-sex marriage was available. She did the same with her engagement with Bosman, and both romances had the same fatal fate. 
After that, her love strategy changed. During an interview, Pauley admitted that she is no longer in need of any kind of relationship. "I don't need any of that. I do whatever I want, and I think that is rad!" Nowadays, she spends her time taking care of her pets.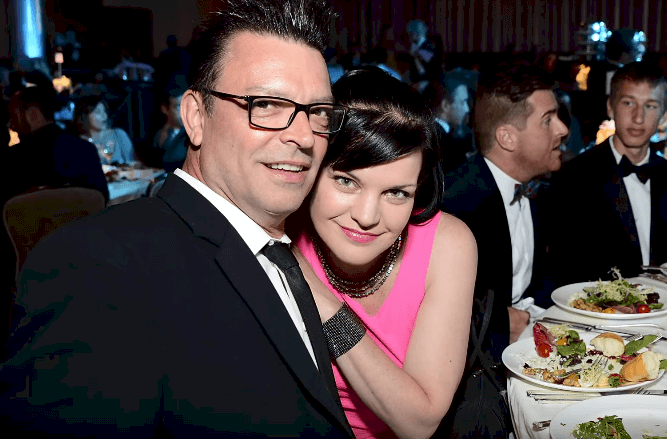 4. Sasha Alexander
Caitlin Todd left fans heartbroken when she was shot in the head by the sniper and Mossad double-agent Ari Haswari during season two, episode "Twilight". However, her departure was for health reasons. It was the first time she went over a year on a show.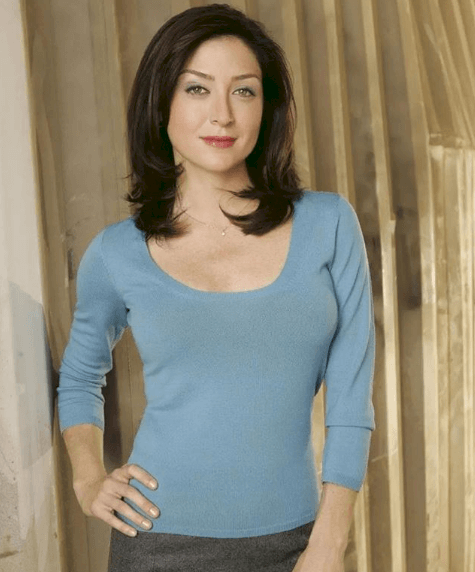 So the actress decided to leave due to a lack of stamina and exhausting filming schedule. Nevertheless, the stunning Serbian-American star gained several fans through her dramatic part in NCIS. Outside the set, Sasha has had a solid and stable love life.
On August 11, 2007, she got hitched in Geneva, Switzerland, with director Edoardo Ponti, who is the son of actress Sophia Loren and the late film producer Carlo Ponti. Despite their decade together, the 44-year-old and her husband love spending time together.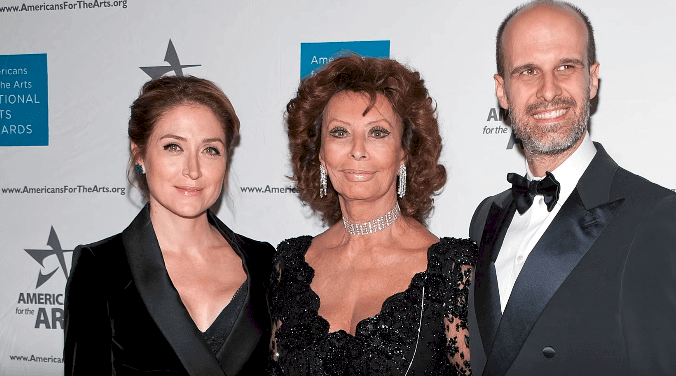 The fruits of their love are two beautiful children: Lucia, born in 2006, and Leonardo, born in 2010, so it means they became parents before tying the knot. Alexander usually posts images of her family on Instagram and Facebook, and it is evident they are very happy.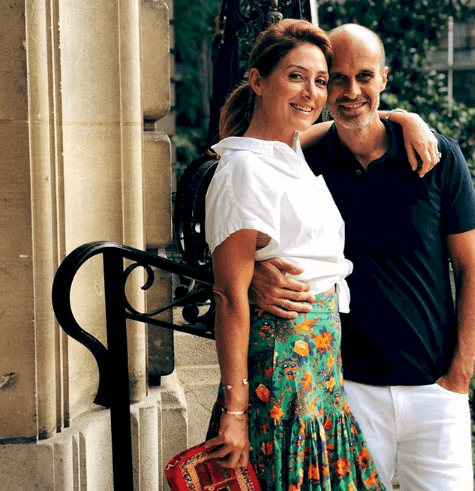 5. David McCallum
Dr. Donald Horatio "Ducky" Mallard is the chief medical examiner at NCIS who is known for his eccentric character who often talks to the deceased. In a Facebook post, the actor confirmed his new contract with CBS for season 16, but with a reduced schedule. McCallum explained it was great for having more time with his family.
His personal life has been no less dramatic as it is for Ducky. The Scottish-American actor and musician was previously married to actress Jill Ireland. He was trying to make a name when his mega-famous co-star Charles Bronson stole his wife. Back then, the situation was not easy, especially with two children together.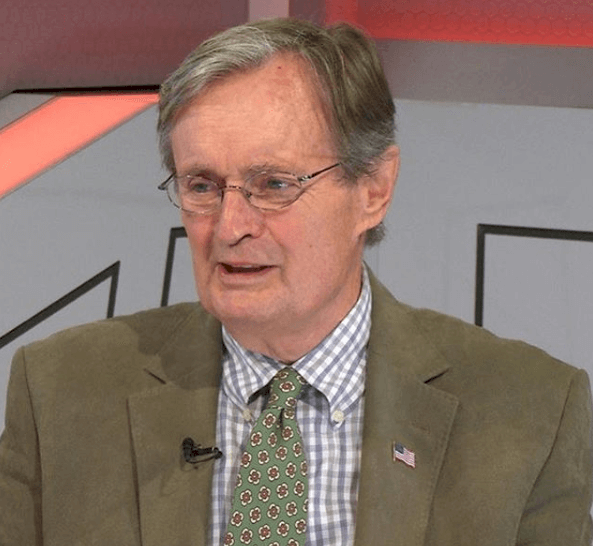 Presumably, the couple had three sons: Paul, Jason, who was adopted, and Valentine, but sadly, Jason passed away from an accidental drug overdose in 1989. The following year, Jill also died due to breast cancer; hence, it was hard for the actor to go through all that. However, he made it through with the help of his second wife.
In 1967, David got married to Katherine Carpenter, meaning that they have been together for half a century. Nowadays, David is a contented family man and a role model of a cheerful and long-term marriage. His lighter workload now gives him time for Katherine, their children, six grandchildren, and cat Nickie.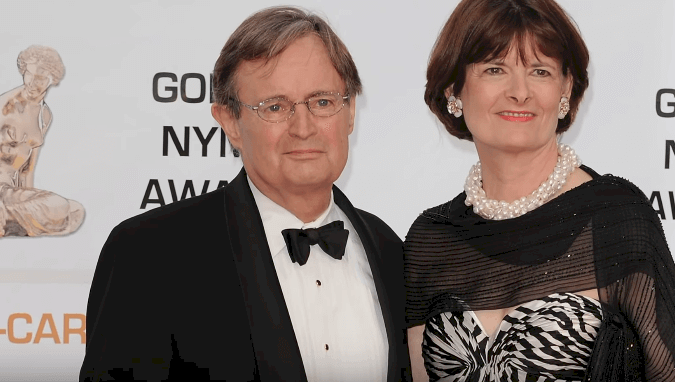 Despite the dramatic love stories that we witness in NCIS, we are pleased to know that most of its stars are happy with their better halves; however, it does not mean they haven't gone through ups and downs. For the ones that haven't found love yet, we are sure that it will knock at their doors soon. Don't forget to share this article so that others can read about this incredible cast. Until next time!