16 Absolutely Insane Things That Are Very Normal For Many Countries
Our world is an astonishing and unique place full of intriguing facts. Diversity in rules and regulations, traditions, and routines make it the way it is. But sometimes, these details can blow people's minds away as some can be very odd. Did you know that Hindu women can marry trees? We are not joking. So if you want to learn more rare info, just scroll down!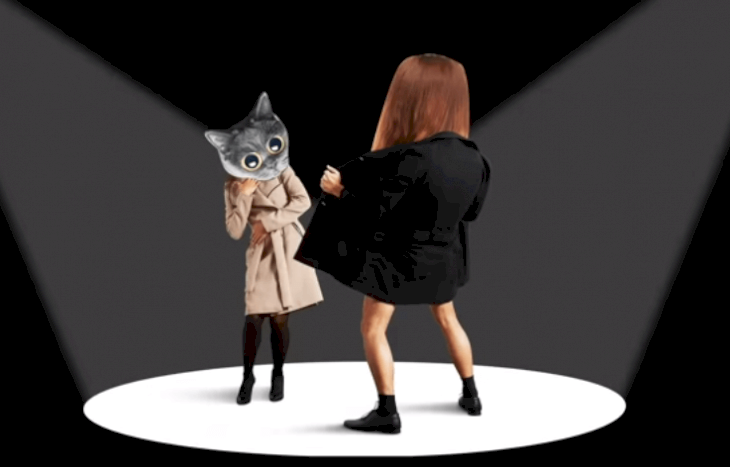 1. Marrying trees
Let us start our journey around the world with the surprising fact that we previously mentioned. In India, female citizens can, or maybe we should say have to, wed a tree, and the reason is not a penchant for nature. It all has to deal with the horoscope. In Vedic astrology, those born under the influence of Mars are bound to unhappy marriages. They even have a name: "Manglik".
However, this type of women struggles more than men because it is believed they can deteriorate their husband's health. To avoid the fatal destiny, they are instructed to marry a tree first so that the "curse" passes onto it. After the wedding, the plant is cut, burnt, and then they can wed a man. Male Manglik, however, don't have these issues since they cannot affect their wives' health, or they just don't care if they do.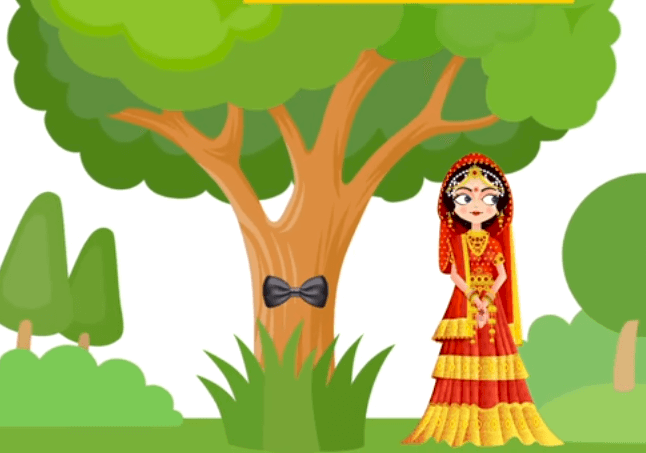 2. No plates
This Indonesian tradition is pretty handy. Citizens in this country use banana leaves instead of dishes to eat. Moreover, several people can share the same one regardless of their origins, meaning a mayor can share it with a hobo, for instance. This is called "Botram" which translates into "eating together" and helps join people. No more washing up for them!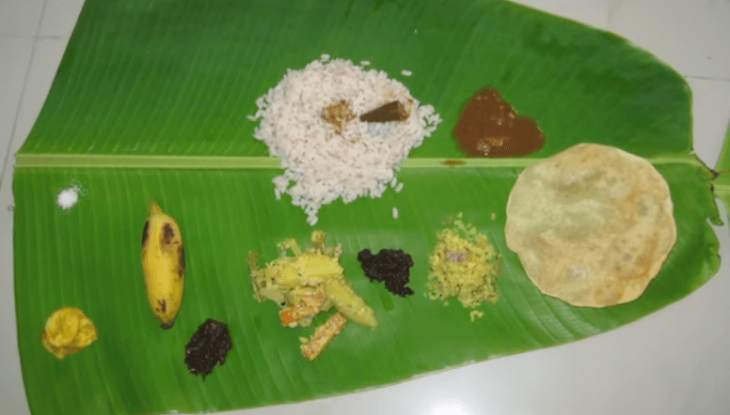 3. Young goddesses
In Nepal, there is a goddess called Taleju which is believed to earthly incarnate in young girls known as Kumari. The process of looking for these "living goddesses" is done across communities by monks and astrologists and is pretty similar to what happens with Dalai Lama. Thus, there could be more than one in the country. In fact, there are currently ten. 
However, the most famous is the royal one, who is chosen after several stringent rituals. Once she is found, the girl starts living in a royal palace in Kathmandu and continuously receives presents from visitors who hope to obtain, in turn, blessings, health, and a solution to all their problems. They are highly venerated by the whole country.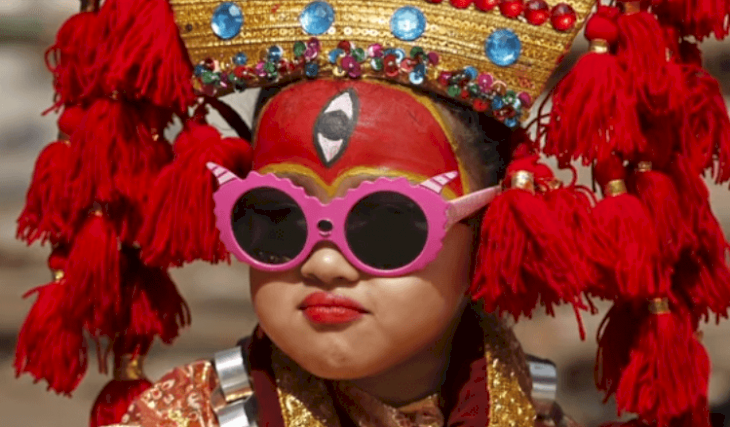 4. Not living in houses
People from Israel leave the comfort of their homes to go and dwell in Sukkahs, which are a type of temporary tent or shack built to celebrate Sukkot, a remembrance of the wanderings of the Jews in the Sinai Desert. Making them is a sacred duty, and people are expected to rest, eat, and pray there. If not, it is mandatory to at least eat in a Sukkah twice a day.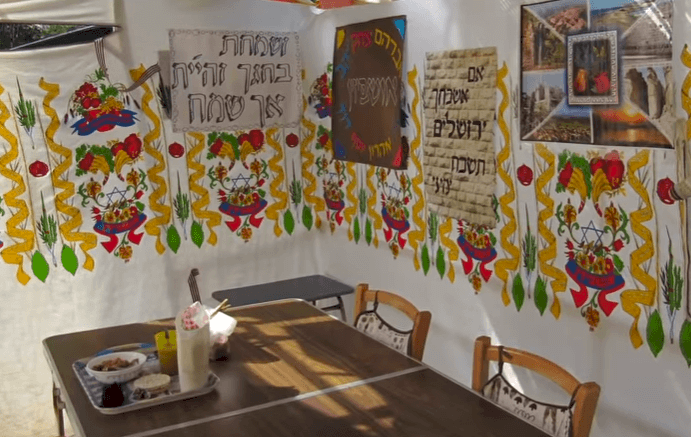 5. Newborns
In the west of the world, babies are considered to be "zero" years upon birthday. However, if you are born in South Korea, you would immediately be one year old. Moreover, natives can add up another year on the first day of the Lunar New Year. It means that if a newborn is welcomed to the world on the 29th of the 12th month of this calendar, he or she will turn two years old on the next day.
Koreans count the time spend in the womb as a year, even though it is only nine months or less in some cases, but they round it up to a year. While people use the contemporary calendar for legal documents and to determine when a person can legally get married, the Korean one is used to know how to address people accordingly in social contexts.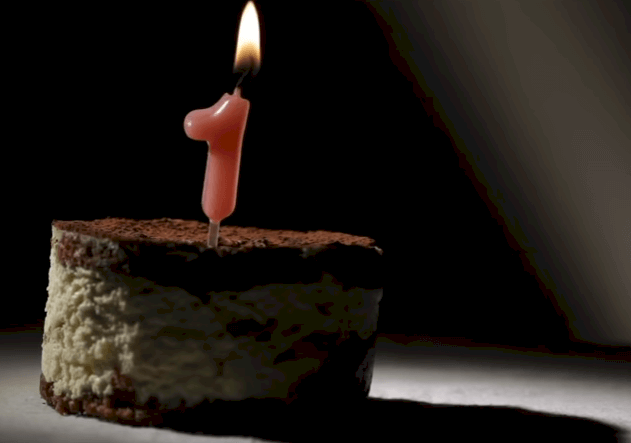 6. A metro
An unusual architectural solution is seen in the metro system of Chongqing city in China. What makes it so atypical is the fact that one of its lines goes straight through the sixth floor of a block of residential buildings. Surprisingly, noise is not a problem since the train generates only 60 decibels, which is roughly the same level of a chat in a restaurant.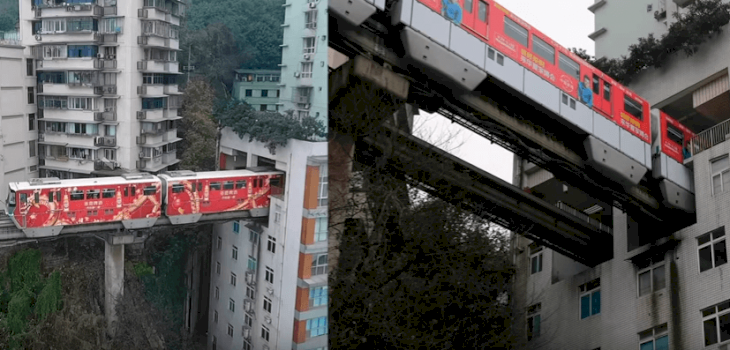 7. Huge-sized food
Eating fast food in some countries such as The Philippines or Saudi Arabia can be with a jumbo-sized meal. Don't get surprised if you go to McDonald's and see a portion of french fries for six people, or a basket of chicken wings enough for ten diners at KFC. It is not they are gluttons, but rather a custom called Barkada in which people share food with friends.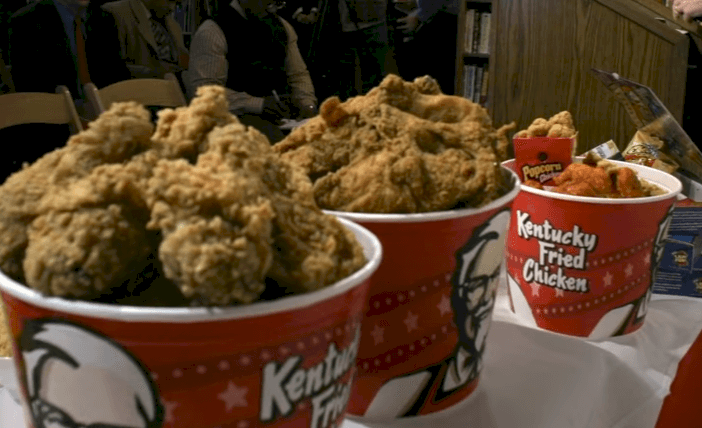 8. Traveling in family
If you thought that a large family could be an impediment to have a motorcycle ride altogether, then you should probably go to Pakistan. There, entire families of six or seven members can fit in just one bike. You can also see people carrying heavy and large packets on a vehicle that is not designed for it, but transportation constraints force them to do so.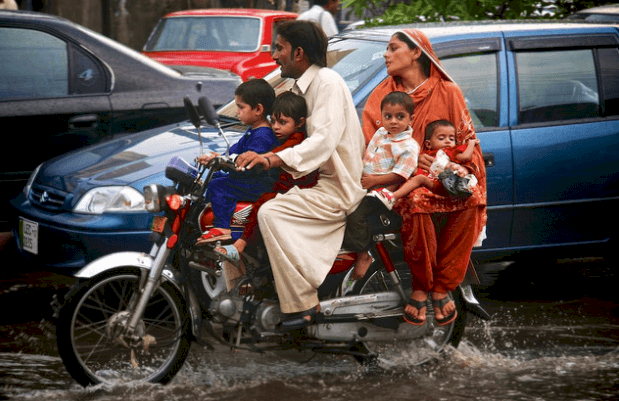 9. Traffic rules
You may consider that driving in your country can be a pretty hectic activity,  but maybe you'll change your mind once you know how it is done in Egypt. In this country, people can drive wherever they want. It is not that traffic rules do not exist, but it is instead that police officers do not care about them. Needless to say, you cannot imagine the amount of accident this creates.
10. Battling
The Carnevale D'Ivrea is held in Italy around March and is basically a battle in which people throw oranges at each other. The number of participants increases year after year, and the traditional event uses the staggering amount of 350 tons of oranges. Historians believe oranges symbolizes the stones that a community used once to save a girl called Violeta from the hands of a tyrant's guard.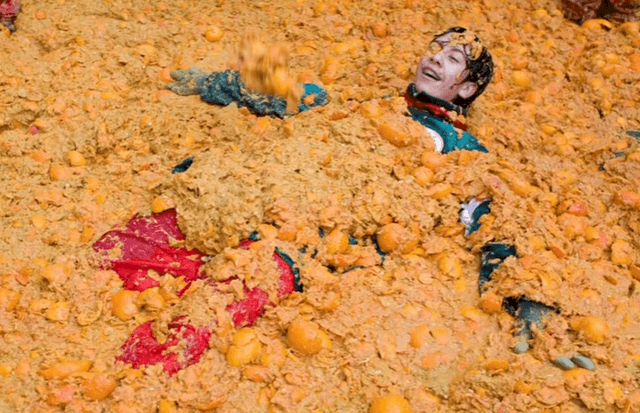 11. TV licenses
Although BBC is a public service broadcaster, it is funded by Great Britain's residents through licensing fees. They cost 145.5 pounds for every device such as TVs, laptops, smartphones or any other that allows you to watch programs. If a citizen doesn't want to buy it, he or she must send a written application explaining the reason, or the person gets a fine.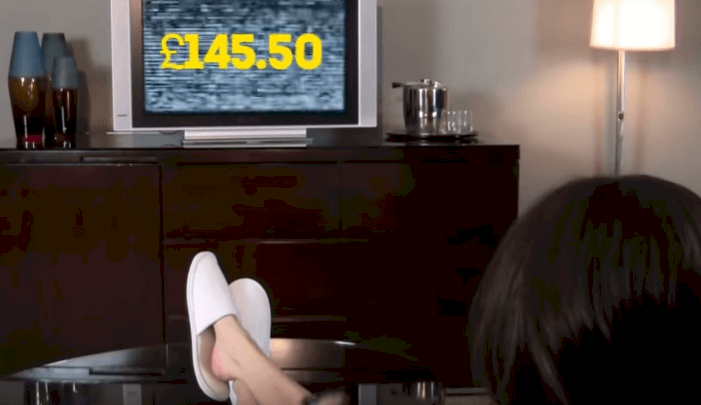 12. Taxes
Going to church can cost you a lot of money in Germany as there is a tax called Kirchensteuer that is imposed to parishioners in Catholic, Evangelical, Jewish, and Protestant churches, just to name a few. It represents around 8% of the payer's income tax, dividend, or profits received from selling properties. That is a lot of money!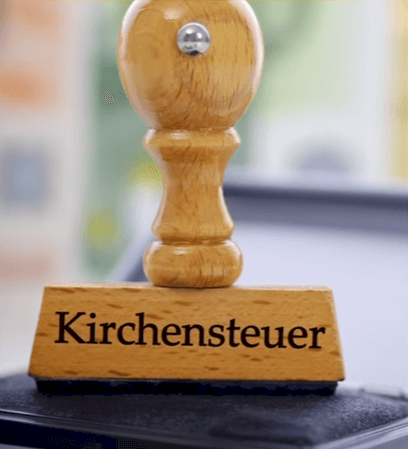 13. Voting
Not voting in the land of kangaroos can be pretty costly. In some countries, the method is a right, while in others, like in Australia, it is an obligation, and not fulfilling it can result in a penalty. Notwithstanding its low cost, it is still a sanction. For instance, in 2010, 6,000 people did not vote in Tasmania and had to pay 26 Australian dollars each.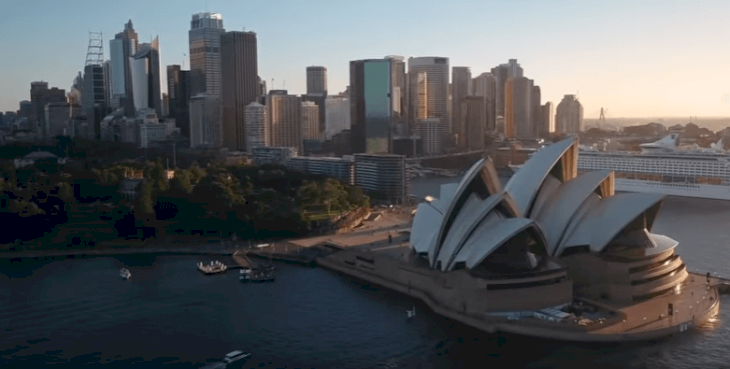 14. Milk
When buying milk, many people of our planet tend to think they'll find the product in bottles or cartons, but not in Canada. There, the white and nutritious liquid is sold in transparent plastic bags of around nine pounds. Surprisingly, the packaging can be pretty handy when placed inside a pitcher. Canadians snip off one corner, and they are ready to enjoy it.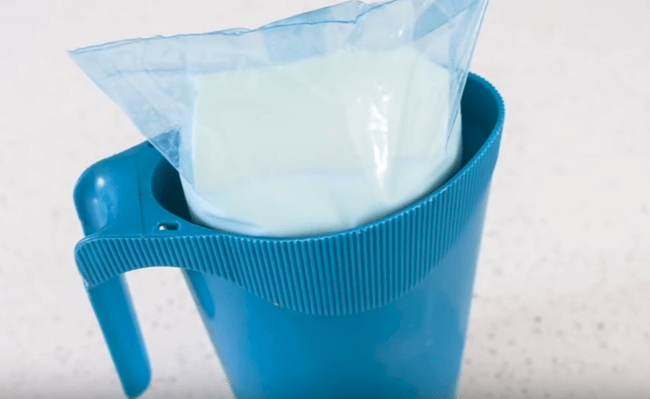 15. Wrestling
The sport evokes thoughts of brawny, tough guys unless you are in Bolivia. The Latin American country has a group of female wrestlers called "Cholitas" willing to earn money using their fists. Shockingly, they do not do it in sporty clothing but in the traditional outfit of the country: lush skirts, bright color blouses, and a bowler hat. And you thought it was just for boys!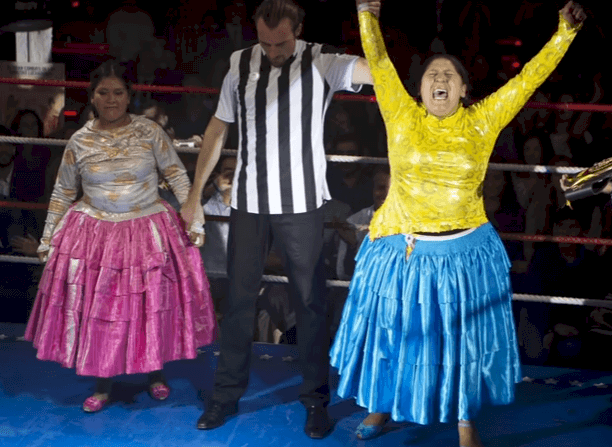 16. Child's discipline
With laws against child abuse, perhaps this educational instrument we are about to describe can be seen as pretty harsh. But the truth is that "la chancla", which is usually a slipper or a sandal, is a widely-used instrument to disciple children and teenagers in countries like Mexico and many others in the Latin America region. Moms tend to spank children on their legs or buttocks if they misbehave. Ouch!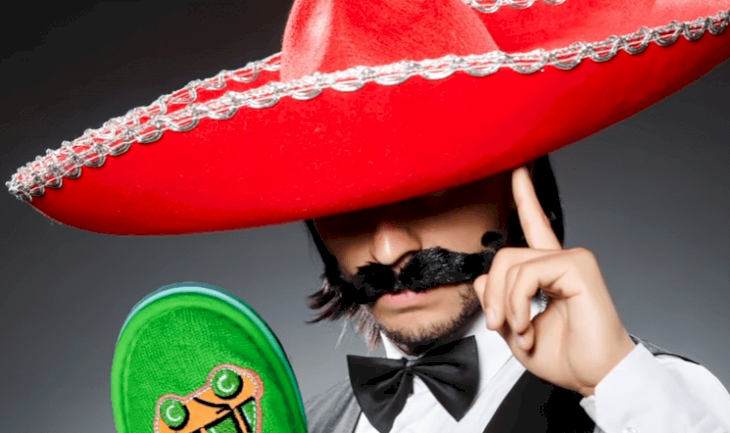 Were you amazed by these intriguing facts from around the globe? If you have things in your country that might awe the rest of the world, do not hesitate to share them with us in the comments below, but you cannot also forget to enlighten your friends' knowledge with this article.