God Of Hammers: 7 Mightiest Weapons Thor Ever Confessed His Love To
Upon his appearance in MCU, the Asgardian God of Thunder wielded the Mjolnir, an enchanted hammer created in the heart of a dying star that grants him the ability to fly and manipulate weather. So every time that one thinks about Thor, it is almost impossible to imagine him without his iconic tool. 
But what many fans don't know is that this Avenger has evolved along the comics and the movies, and that led to changes in his weapons. Moreover, he has some other variants which have taken up the mantle at different times. With that in mind, let's consider some of the hammers that Thor has used.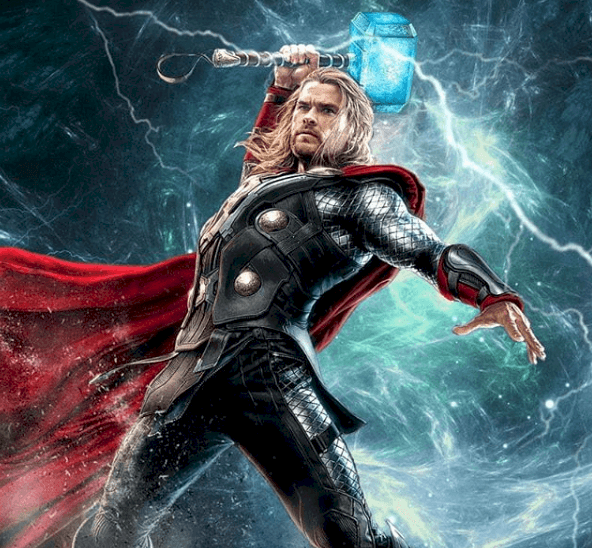 7. Jane Foster's Mjolnir 
Maybe Thor movies do not give her the prominence she indeed has in the comics, but Jane Foster not only ended up being worthy of Mjolnir but also was known as the new Thor (while the one we all know took the name of Odinson). What is even more shocking is that Mjolnir had a stronger bond with Jane than with Thor Odinson. 
Foster's Mjolnir is in our rank because she even unlocked abilities that nobody even thought the hammer had. She could change her speed and direction to spin around extremely fast in order to trap her enemies. The tool also bestowed her with the abilities, strength, and resistance of the very God of Thunder.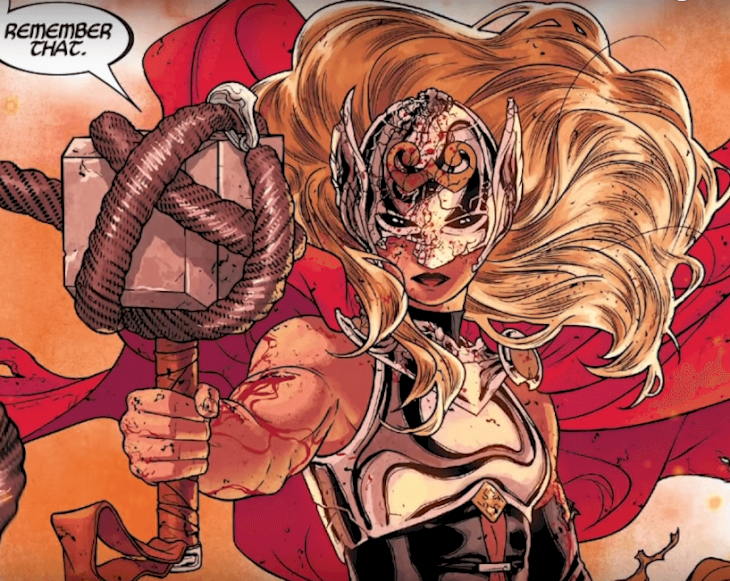 6. Stormbreaker (Avengers: Infinity War) 
We were all dismayed when at the beginning of Thor: Ragnarok, Hela escaped from prison and started to rule Asgard. When Thor tried to stop his sister, he was also appalled after finding out she was able to crush the hammer with her first move.
It was difficult to imagine Thor without his iconic weapon, but we did not worry much because he was not alone for very long. In Avengers: Infinity War, the God of Thunder got a new ax-type weapon presumably dubbed Stormbreaker.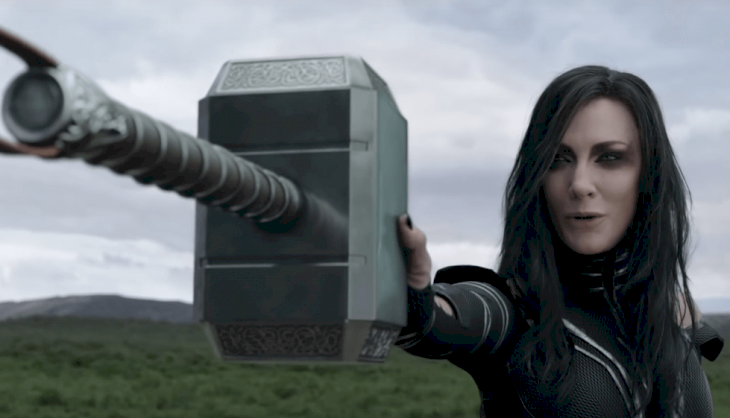 After discovering Thanos' plans, the Asgardian started a journey to Nidavellir, the planet where dwarves forge the most powerful weapons to have enough power to stop Thanos. Although the world was desolate, Eitri, along with Rocket Racoon, and Groot, managed to forge the new weapon.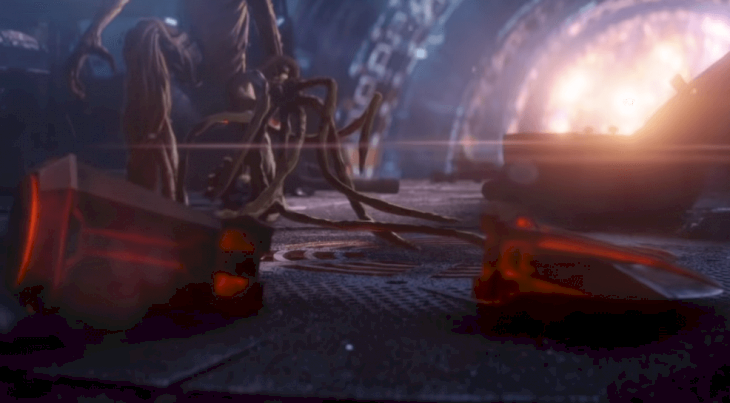 Groot had crucial participation because the hammer was not ready until he dismembered himself to create a handle for it, which has an interesting theory about Groot coming back to life after his death due to Thanos' snap, but that is a different story.
What is true is that this Stormbreaker is much powerful than the Mjolnir because Thor had already realized the full range of his powers, and because with just one move, it could provoke a great massacre as we saw in the battle of Wakanda. There is even a fan theory that says this weapon can defeat Thanos' Infinity Gauntlet.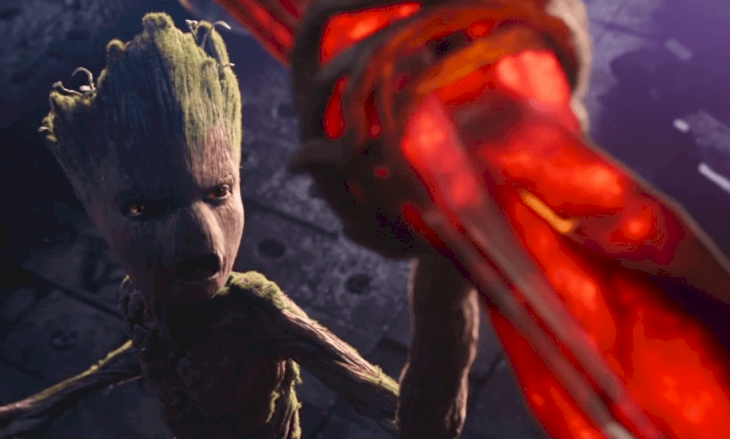 5. The hammer of Thorion
Amalgam Universe was a reality created for a major crossover event in which Marvel and DC worked together and made new hybrids like one between Batman and Wolverine. One of those amalgamations was Thorion, a mix between Thor and Orion that had the powers of the God of Thunder and DC's New God. 
His weapon was a shorter variant of Mjolnir but a more powerful one since it was imbued with the power of both characters. Just consider that Thorion is a close relative of Thanoseid, so that could indicate that his weapon is a very deadly one. 
4. Mjolnir (Earth-10190)
When Loki had a crazed moment and was involved in an unusual turn of events, he unwittingly created Earth-10190. That is why it is closely related to Asgardians, but with creatures that were more savage and out to kill that presided over by the Mighty Thor at the top of the food chain. 
In this earth, his Mjolnir was the strongest item (even more than the ones in Earth-616). It had several spikes with which Thor could murder whomever he wanted, whenever he wanted, and no one could stop him. Just imagine what he could have ended up doing to Loki.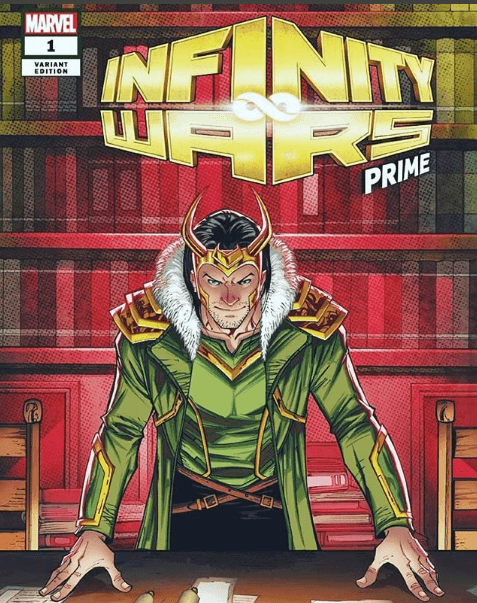 3. Stormbreaker
When Thor and Beta Ray Bill had a perfect example of confused identity, the two came to blows. And it was then when Bill discovered he was worthy of the Mjolnir, despite being a Korbonite. They both fought for the control over it, and Bill won.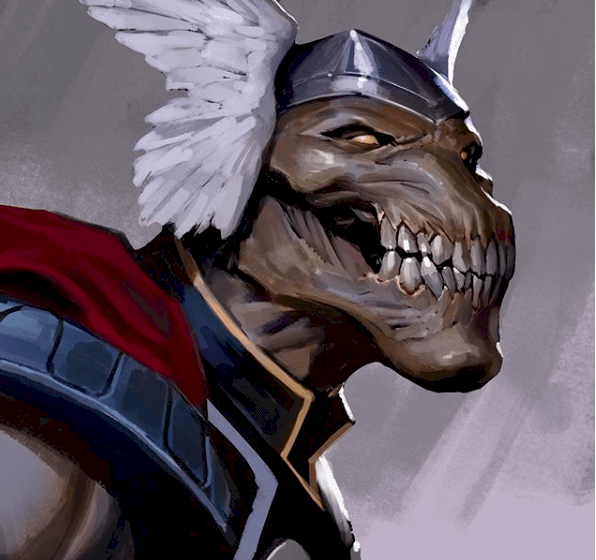 However, after his victory, he started to feel guilty when considering that Mjolnir was Thor's by right. It was then when Thor's father, Odin, intervened. In a compromise, he personally asked the dwarf blacksmith, Eitri, and other dwarves of Nidavellir to forge a hammer that was equal to the legendary Mjolnir. 
And that is how the Stormbreaker was created, with the same Uru metal and coated with gold. The tool was then given to the cyborg Korbonite warrior, who has since then been an ally of Thor. With Stormbreaker, Bill has not only his Korbinite powers but also those of Thor as well.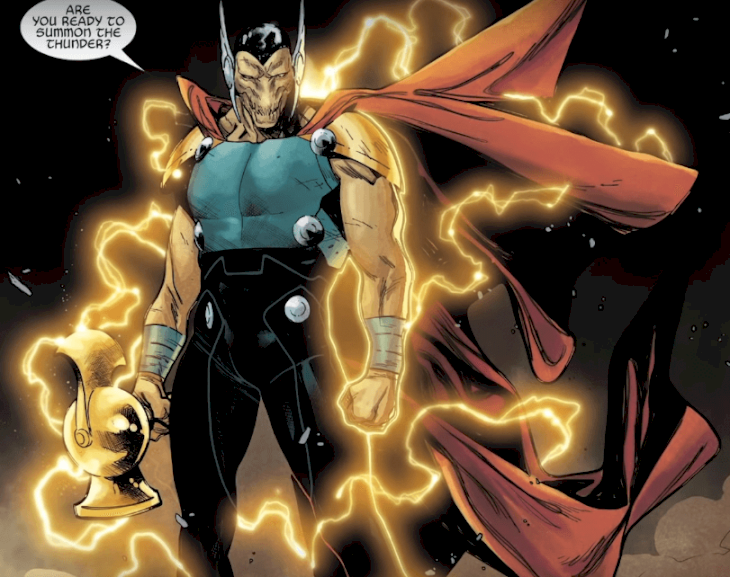 2. Ultimate Mjolnir
This version was created by Thor's father himself instead of the dwarves, who are the ones that generally do it. The primary purpose of its forge was to serve as a key to rebuild Asgard after Ragnarok ruined it. Since there was some of the city's essence embedded in the metal, Thor was able to reconstruct it. 
1. Mjolnir
Let's be honest; we could not give the top slot of the list to any other than the original Mjolnir. Its history started ages ago when a cosmic storm called the God Tempest reached Asgard. As the chief of the Norse gods, Odin fought against the Tempest until it was weak enough to be trapped into a chunk of Uru metal.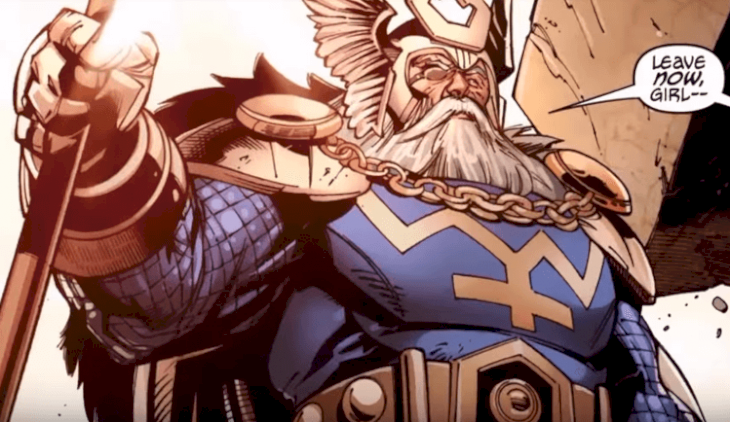 From that nugget, Odin asked the Dwarves of Nidavellir to create Mjolnir, but the blacksmiths, Eitri, Brokk, and Buri, required enough heat to forge it, and they used the core of a star. That is why Odin said that the hammer was "forged in the heart of a dying star."
When the chief of the gods tried to wield the hammer, he couldn't due to the storm power retained in it. He decided to cast an enchantment on the weapon to impede anyone from using it, stating that the individual must be worthy.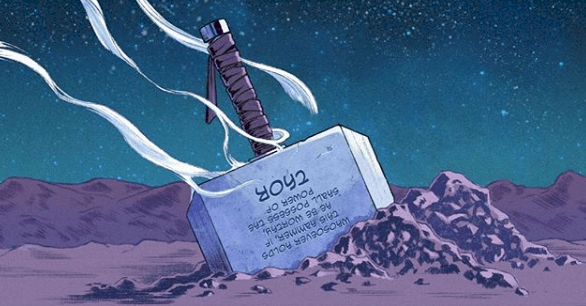 Much later, Mjolnir was bequeathed to his son, Thor, but not before he proved himself worthy through numerous attempts. Among the other enchantments apart from the worthiness, the Mjolnir returns to the place from which it was thrown. It also comes back to its wielder when summoned.
Moreover, it might convoke the elements of the storm by stamping its handle on the ground twice. And we cannot forget it can manipulate the weather, open interdimensional portals, and disguise itself, like when Thor transformed into the physician Donald Blake, Mjornir took the appearance of a wooden walking stick.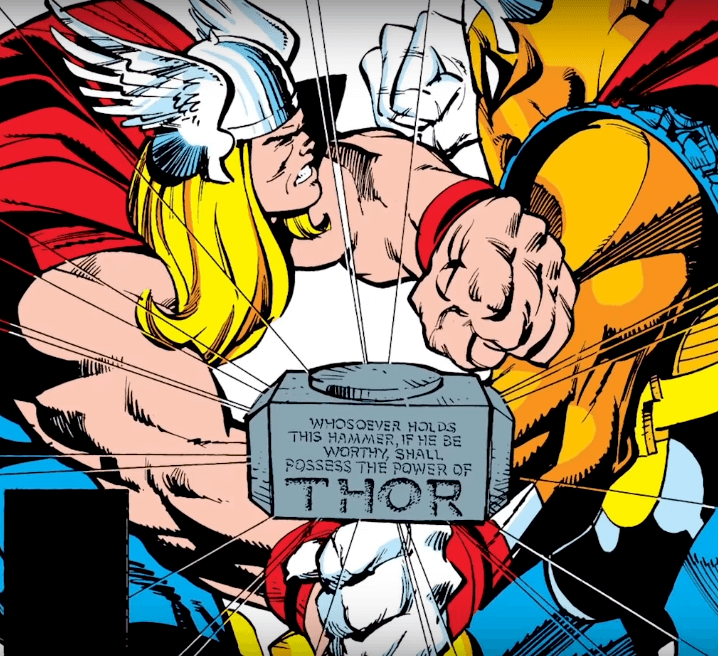 As we could see, all the alternate versions of the God of Thunder have allowed us to see completely different weapons, but he is no slouch when it comes to wielding hammers from a very diverse roster. Which one was your favorite one from the seven mightiest ones? Let us know in the comments below.