5 Rare Conditions That Turn Their Carriers Into "X-Men"
When we think of disease, we associate it with something unpleasant and often deadly, and for a good reason. There are, however, diseases that are not as they seem at first glance. Some of these may even be known to cause humans to have "superpowers." While these may seem miraculous, they always have their price, and some consequences could land these people in a hospital. Sensory organs are there for a purpose, and without them, we cannot fully function.
When one sensory organ no longer works, we have to adapt our lives to our new reality and work with what we have. While these may seem harmful, there are those rare diseases that scientists cannot get their heads around. While these are activated at birth, they seem to make ordinary people look like heroes from comics. Perhaps they are? Or, at least, maybe those are who inspire the comic heroes creators. So, imagine being able to remember everything, or never feeling pain or fear? Would that qualify as a superhero power? Let's have a look at these rare, yet fascinating diseases.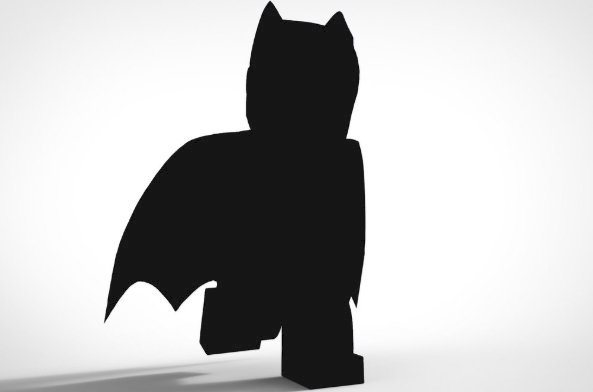 1. A super memory.
Hyperthymesia, also known as piking or hyperthymestic syndrome, and is a condition in which an individual possesses a superior autobiographical memory. To put it simply, he or she can recall the vast majority of personal experiences and events in his or her life down to the smallest detail. There are about 60 people in the world with this diagnosis. Patients can describe any day in their lives in full details, even dating back from the earliest years in childhood. This astounding ability enables them to recite entire passages from books read many years ago, or retell the news release of any day of any year.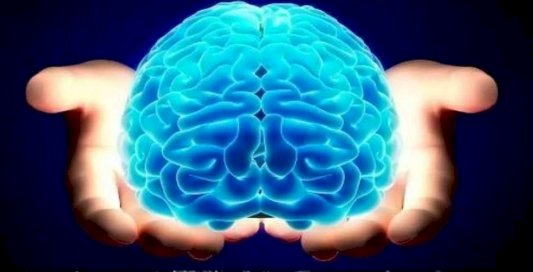 Sadly, there is a downside to this, as people with hyperthymesia cannot distort memories or "brighten up" unpleasant moments that they would prefer to forget. BBC told the story about Rebecca Sharrock, an Australian writer, who remembers being wrapped in a pink blanket when she was only seven days old. Her unique memory can reproduce excerpts from Harry Potter without confusing a single word. With all diseases come side effects, and she suffers from painful headaches, insomnia, and gets exhausted quickly. 
2. They have an immunity to pain.
Congenital insensitivity to pain is a condition that represses the ability to perceive physical pain. These individuals never feel pain from the moment of their birth, and this can be complicated, as they never feel any part of their body, resulting in serious injury. A surprising fact: despite the rarity of the phenomenon, as many as 40 cases of this disease were recorded in a village in Sweden.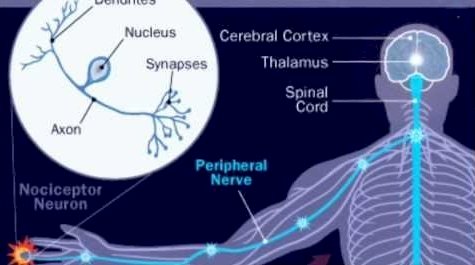 Although this may look like a superpower, it certainly is not. This disease does not have any effect on the mental ability or appearance of the person, which makes it extremely dangerous. This prevents the patient from pinpointing the areas that are projecting pain, and therefore make the doctor's life harder when it comes to communication. How do you treat an illness when there is no pain or signs of injury? When it comes to young children, they always get hurt when playing, or damage the cornea of the eye, bite off the tip of the tongue or not notice a broken bone. This can add up to a considerable doctor's bill in the end. 
3. The ability to excel in almost everything.
Savant syndrome is a rare condition in which a person with notable mental disabilities demonstrates specific abilities that exceed the average person. The skills at which savants excel are generally related to memory. This may include rapid calculation, artistic talent, map making, or musical ability. This is a rare condition that can occur in people with developmental disabilities, such as autism or Asperger syndrome. People with savantism are unusually talented in music, drawing, computing, cartography, and building three-dimensional models.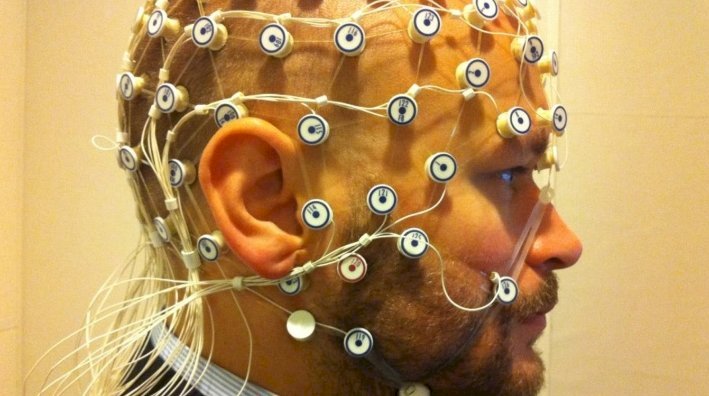 When multiplying three-digit numbers, or saying which day of the week will be on May 5, 3017, these savants can name them instantly. Stephen Wiltshire drew a detailed map of London after just one flight over the city, and many people call savants geniuses because they have this fantastic talent. Despite the "islands of genius," patients demonstrate inferiority, even mental retardation, so, not all are on the bright side. Their tired brain must take a toll on their physical and psychological state as well.
4. Immunity to the cold.
Wim Hof, also known as the Iceman, is a Dutch extreme athlete. He has been noted for his remarkable ability to withstand extreme cold, which he attributes to his "Wim Hof Method breathing techniques." If you compare these people to the ones who don't experience pain, you'll find that there are impervious to cold. Wim Hof managed to confused doctors with his ability to calmly endure icy temperatures. This would baffle any doctor or the ordinary person witnessing these drastic acts.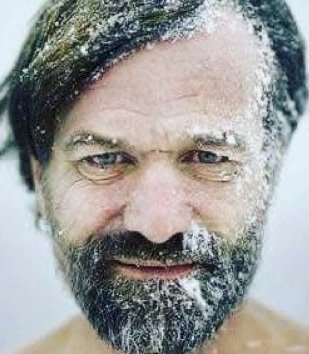 He stood for 120 minutes in a pipe with cold water and ice, then climbed up on Mont Blanc in a pair of shorts! After that, he swam under the ice of frozen reservoirs, and according to the experts, this is a unique phenomenon, although Wim believes that immunity to cold is the merit of his workouts. If you want to learn how to boost your immune system, have a look at Wim Hof's official website.
5. The complete lack of fear
Urbach–Wiethe disease is an unusual genetic disorder and is so rare, that there are only 400 such known cases, and a quarter of them are in South Africa. This is where a person has a complete lack of fear. In late childhood, this disease destroys both sides of the amygdala, which is composed of two structures. These are the shape and size of almonds and are situated on each side of the brain. Researches have found at the due to this brain damage; the person knows no fear.
The most famous patient is "a woman who knows no fear," an American S.M. (these initials were given to her for anonymity). As soon as the researchers failed at their attempts to frighten her, they gave into the hands of poisonous spiders and snakes, showed horror films and locked up in the "haunted house" - all attempts were in vain. Imagine being in situations where intruders or domestic violence physically attack you? Thanks to this absence of fear, she was able to survive and is still alive today.
Wow, these surely are rare and unusual diseases. Could you put yourself in any of these situations and not flinch, or not go blank when trying to remember something? When it's cold, we sure wouldn't' want to catch our deaths in the cold, but these are amazing people with unusual abilities and have been lucky in many situations that have been life-threatening. 
We hope you enjoyed reading this as much as we enjoyed sharing it with you. Remember to share this with your friends and family, and keep up-to-date with us for more strange human-like behaviors and life-changing situations that will make your jaw drop.