Girl's halloween tutorial for a 'Nun' made us laugh until we cried
Brandi Fernandez, from Texas, has made the whole world giggling with her "The Nun" makeup tutorial.
On September 30, Fernandez or Brandi TV on YouTube posted a video that shows her attempting a makeup tutorial to channel Valak, the devilish element in the hit movie, "The Nun."
Nowadays, Halloween makeup tutorials are something of a blasting genre on the popular video-sharing site.
The basic premise is that individuals show you how to take on the appearance of something spooky by meticulously experiencing the whole method.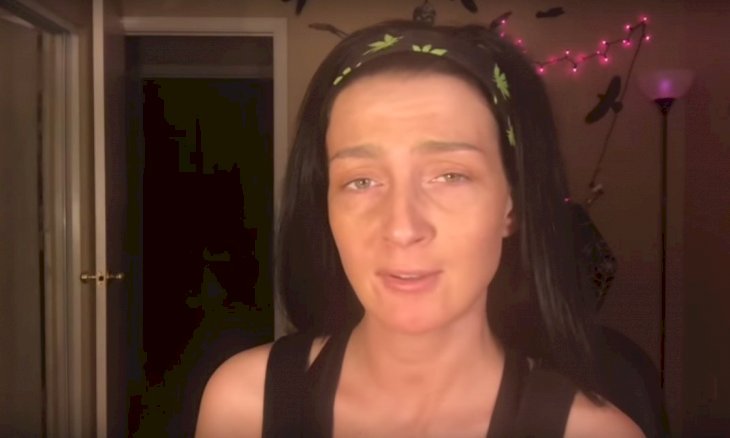 Follow us on our Twitter account, @amomama_usa, to learn more and scroll down to watch the video below.
Numerous YouTubers are doing the devil's work, and they're great at what they do. However, that is somewhat boring.
Fortunately, we have Fernandez who is by far the funniest YouTuber to ever slather their face in latex.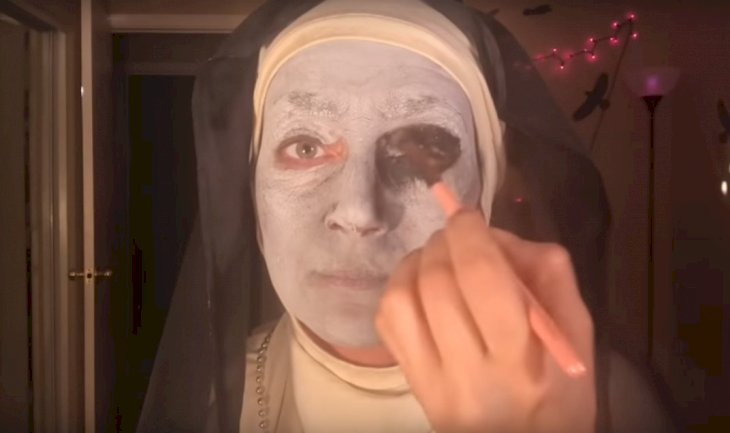 THE NUN MAKEUP
Recently, she channeled Valak and the outcome is an unimaginably humorous and engaging video that has a few hindrances along the way, including a swallowed blood capsule, a stray hair, and some dehydrated skin.
Since the video was posted, it has been viewed over 900,000 times. Netizens also praised her for making them laugh.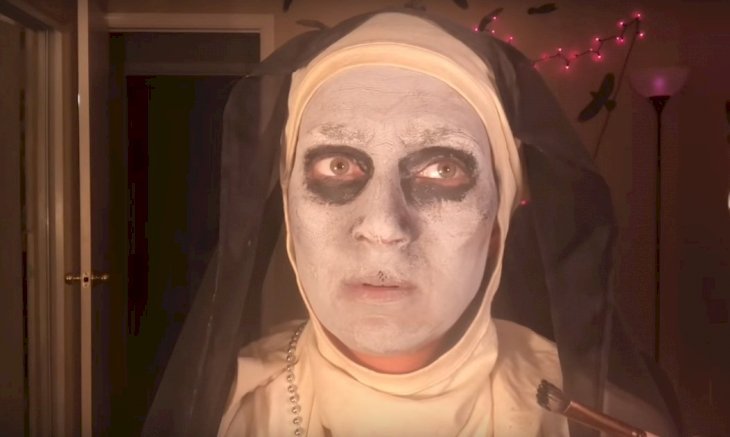 One user wrote, "I was extremely depressed all day today and this has been the only thing to make me laugh. Thank you so much ."
"When she said she wasn't going to move and was going to sneak up on the hair in her eye. I started uncontrollably laughing so hard I was crying," added another.
"I'm not kidding I've never cried laughing in my 18 years of life. This video had me in LITERAL tears! I've always made fun of my friends who would cry when they laughed but now I totally get it. Amazing stuff dude. I absolutely love you ," another user commented.
URSULA FROM "THE LITTLE MERMAID" MAKEUP
Another worth watching video of Fernandez was her "The Little Mermaid" makeup tutorial.
In this video, she can be seen doing a makeup tutorial for Ursula.
The viewers are laughing uncontrollably as she gradually and stonedly changes herself into a purple beast.