Pregnant Woman Accidentally Text A Wrong Number And The Drama That Follows Is Impossible To Handle
We all have texted to the wrong number once in our lives, just like the woman from this story did. This is a hilarious real-life case of a pregnant girl in a hurry who was struggling to tell her friend that she got pregnant by her boyfriend. What she didn't know was that she was texting a wrong number and that the person behind the phone took the chance to play her a joke.
Everything started with a tough confession, and the other person immediately saw a golden opportunity to prank that girl hilariously.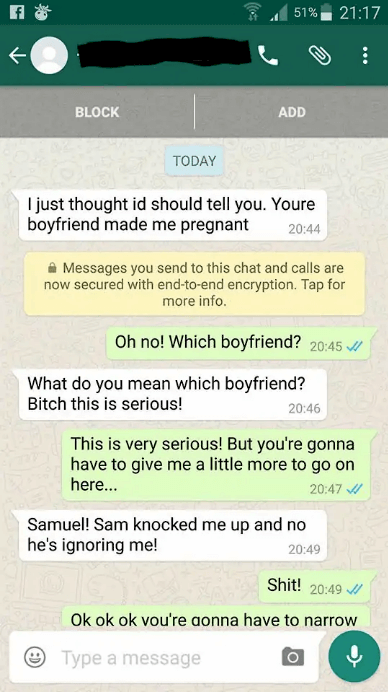 The person behind the phone started to mention all the Sams that she knew, and it got funnier as she sent each one's pictures.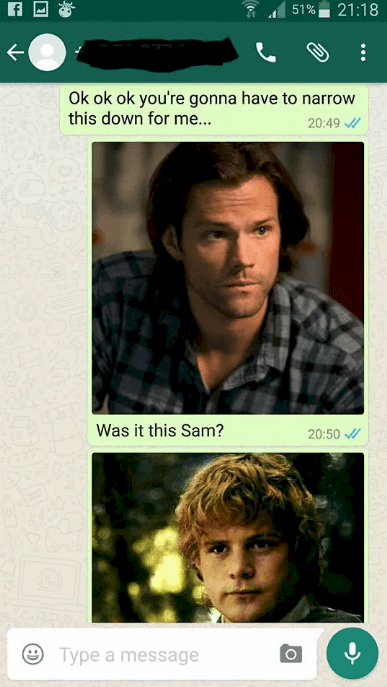 What made people laugh the most was which were the Sams the girl was mentioning. It was hilarious to think that one of these Sams could have cheated on his girlfriend.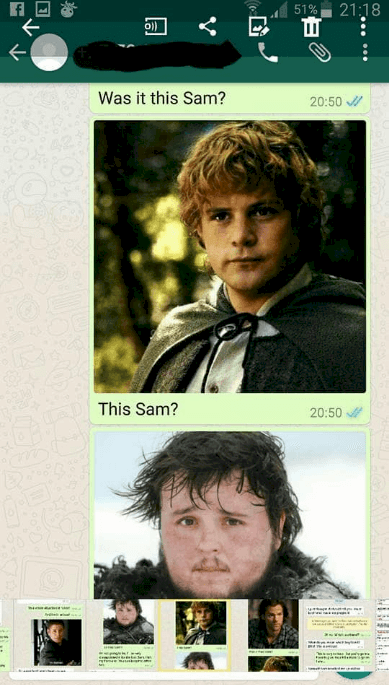 The most incredible thing about this was how the girl didn't notice this was a joke. She just got mad for her friend's reaction, because she wasn't taking her confession seriously.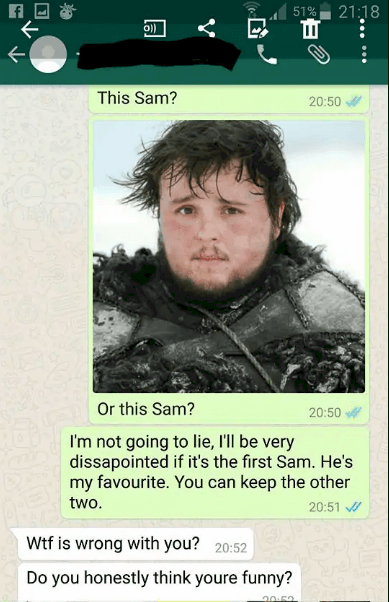 The girl who was making the prank couldn't stop joking, she even sent gifs, and the pregnant girl started losing her patience.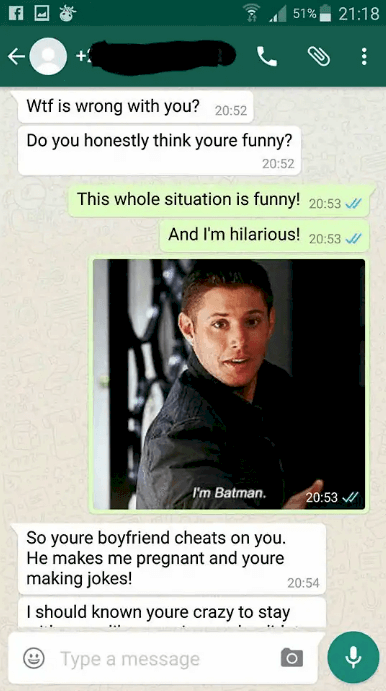 The funniest thing about this chat is that the girl who got pregnant from her best friend's boyfriend is calling her friend crazy. What!? On the other hand, the grammar from this girl was getting annoying.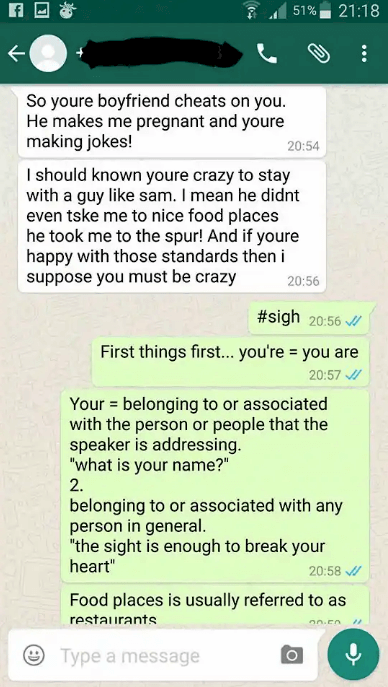 The joking girl was so sassy that the pregnant girl had difficulty to distinguish if she was serious or if she was making jokes.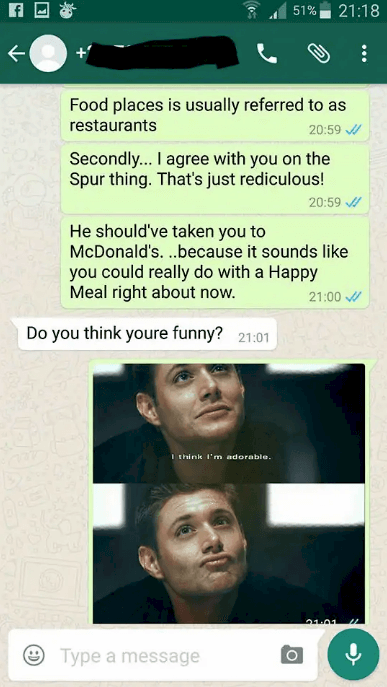 That wasn't the best way of asking about Sam. But the funniest part about this chat was when she said: "I'm going to keep him there until he stops getting girls pregnant!"
The pregnant girl was tired of hearing Supernatural jokes, but the other girl didn't have plans of stopping making references about that show.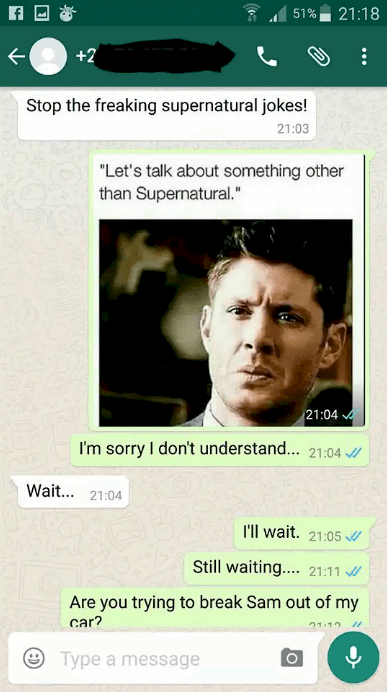 But suddenly, the pregnant girl realized that she committed a mistake and that she was having this weird conversation because she texted to the wrong number.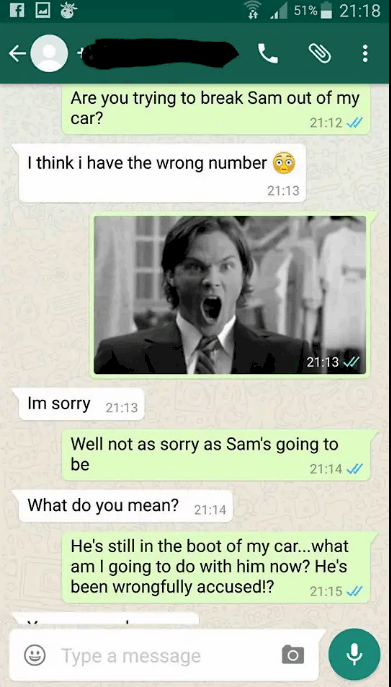 And this is how this awkward conversation ended. At least the pregnant girl apologized, but the other girl didn't intend to be nice.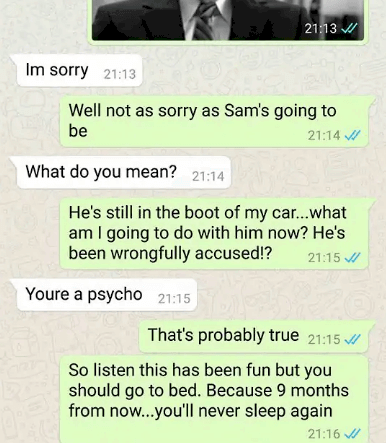 We are very sure that the pregnant girl now will always check twice if she is texting the right number. The person who fooled her did an excellent and hilarious job at asking her so many crazy things, it was funny. If this made you laugh, share this article with someone who loves playing jokes!