Chris Evans says goodbye to his role as Captain America and Twitter responds
Actor Chris Evans recently shocked Twitter with a farewell message to every Marvel Cinematic Universe fan. Evans finished all his scenes for the upcoming Avengers 4 movie, which marks the end of his contract with Marvel. The following article shows some of the best reactions from Twitter users, who are all sad to see the actor go. Let's take a look. 
It seems that Captain America won't come back for future movies, or at least, Evans won't be playing the role anymore. This was his official message.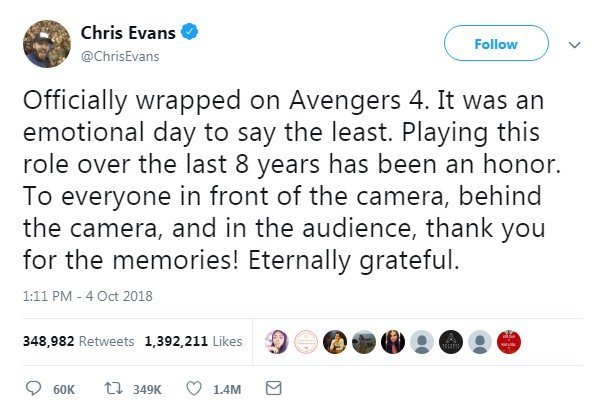 Ryan Reynolds, who is part of the MCU, as he plays the role of Deadpool, responded immediately to Evans' tweet. 

Another celebrity, The Rock, wanted to send Chris all his support after his amazing role. It's clear that everyone will miss him as Captain America.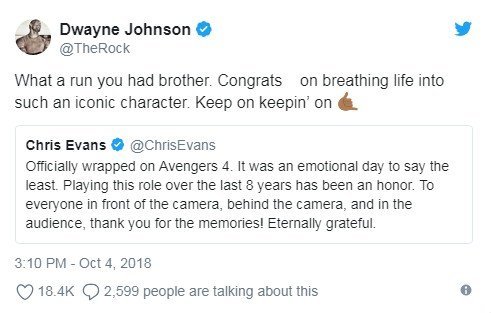 Everyone was going crazy with the message, even suggesting that the actor should run for President. We admit that Captain America would probably be great at that.

However, the biggest reaction was the rest of the fans on Twitter, who sent Chris all kinds of messages asking him not to go.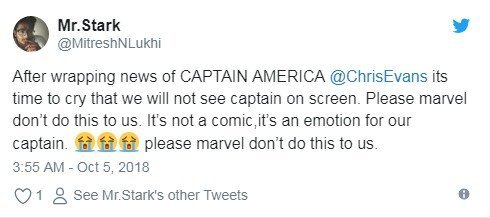 Others expressed their opinions about the bittersweet goodbye of such a beloved actor in an amazing role. 

Chris Evans became Captain America in 2011 with the release of Captain America: The First Avenger, and he has starred in all the sequels as well as all the Avengers movies, including the last Avengers: Infinity War.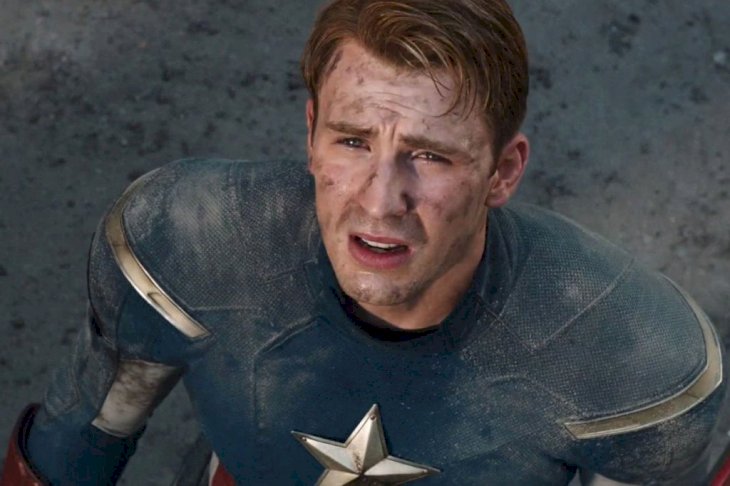 Naturally, die-hard fans are begging Evans to consider coming back to the franchise, but that all depends on what happens in the upcoming movie.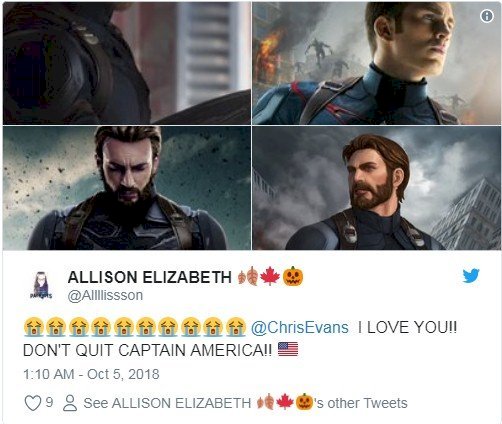 Other loyal fans know that no one else will be able to capture the essence of Cap the way Chris did.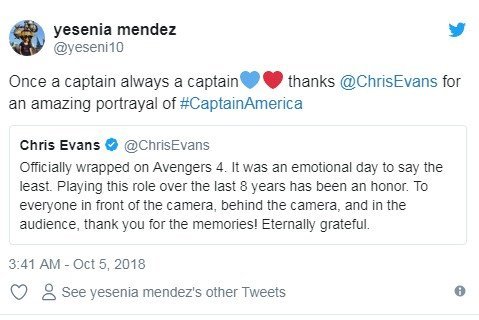 This fan couldn't contain his "crying" emojis on his tweet. It seems that the character captured more hearts than we all imagined, and more deeply.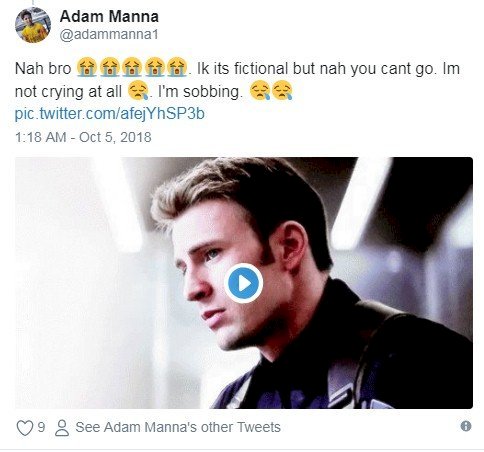 Some people didn't enjoy the comic books before the release of the movies, and now it seems that everyone is a fan of the story.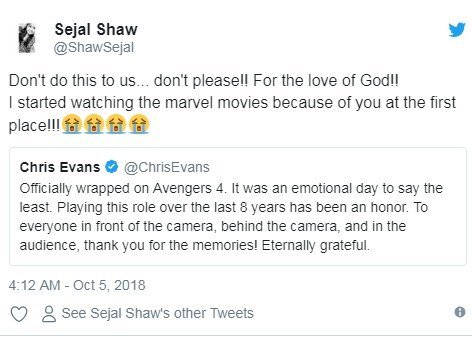 Some fans are already wondering how the new movie will say farewell to Captain. This idea is absolutely beautiful.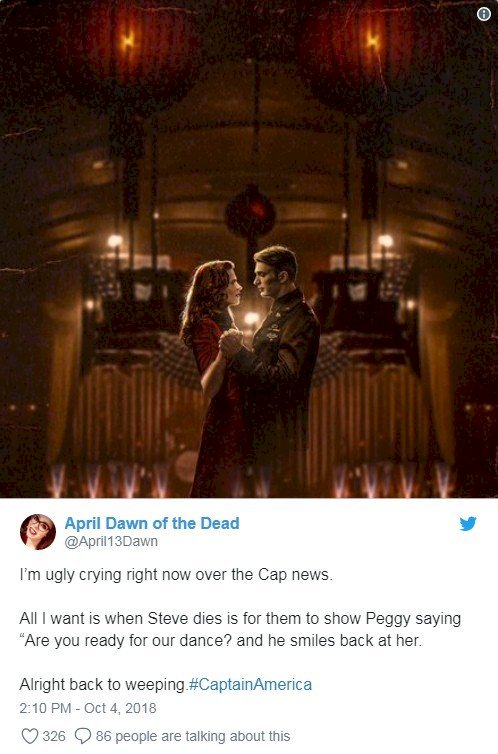 Despite the rumors, it seems that some people weren't ready to hear that their favorite actor was leaving the MCU.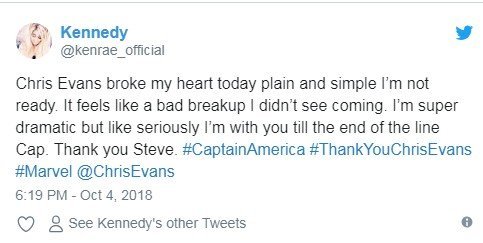 Sadly, the actor has talked about his exit before. After the release of Avengers: Age of Ultron, it was revealed that Chris' contract was good until 2019. 
"I mean, I'm going to miss these when they're done. I really will. This has been a lot of fun, and they're only getting more fun. Especially because there's a trust in Marvel that you're going to make something good."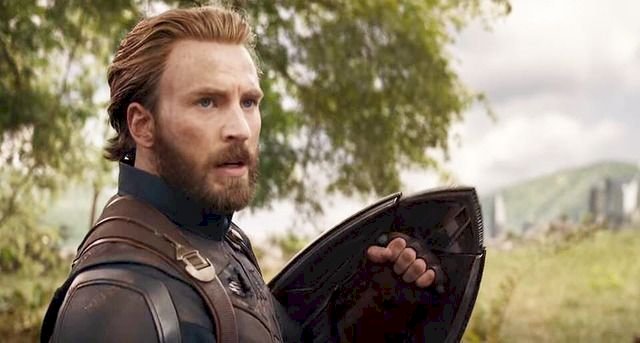 We were also moved by some of the messages posted in response to Evans' tweet. We wholeheartedly agree with Shubham.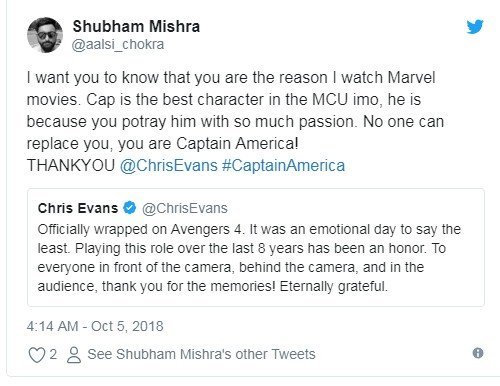 The words and actions of Captain America have inspired many people to be better citizens in a way that only pop culture can.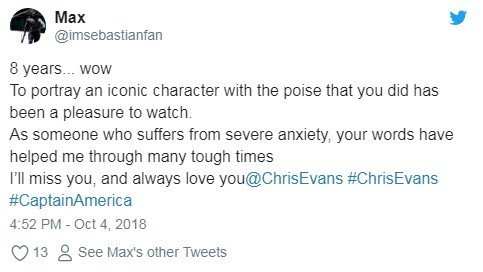 Sometimes, movies and TV shows teach people valuable things that they wouldn't have paid attention to otherwise. It's remarkable to witness.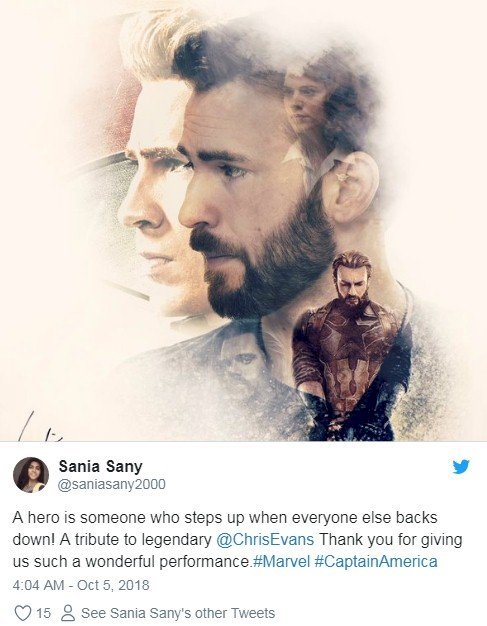 Everyone speculates that Captain American could possibly die fighting Thanos, as the remaining superheroes find a way to fix what he did at the end of the last movie.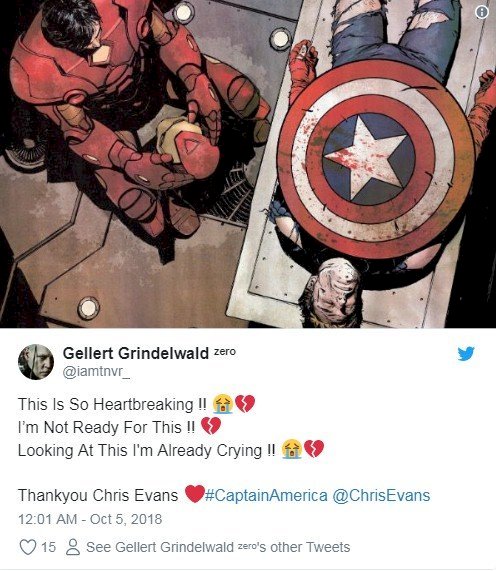 However, we can't imagine watching his final scene yet. The only thing we can do is give thanks Evans for his remarkable work for the past eight years. Thank you, Captain.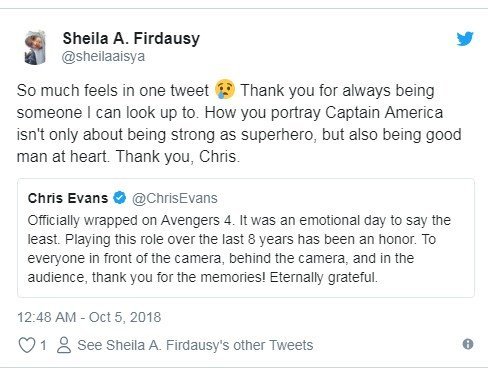 Sadly, the next movie might also be the final Avengers film. After all, who wants to see the group without Captain America? Luckily there are many upcoming Marvel movies, with many new characters like Captain Marvel.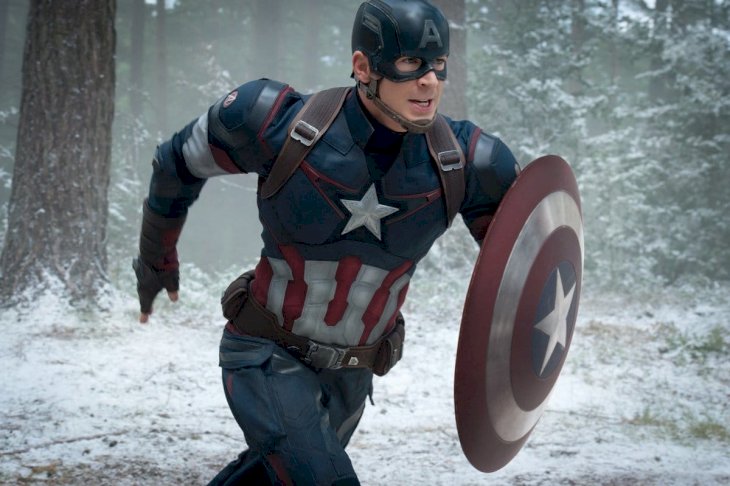 Fans will still be able to enjoy most of the superheroes they love, and hopefully, no other major exit will happen. This universe is vast, and things can change depending on the producers and the writers' decision. All we know is that it's going to be amazing to witness. What a time to be alive! You liked this article, share it with your friends while discussing theories about the new movie. See you next time!