Shady Truth About Garth Brooks And Trisha Yearwood
For those country-music loving fans, here is the shocking truth about Garth and Trisha. You've seen them together and heard them live on stage, in a duo. What goes on behind the scenes is something we never know unless the media advertises it. So, to the public eye, they looked like the perfect, happy couple. Garth Brooks was born February 7, 1962, in Tulsa, Oklahoma.
Garth became the best-selling solo artist and was on the road to success in the music industry. In addition to selling millions of albums and concert tickets since the release of his self-titled debut in 1989, Garth has been nominated for numerous awards at the Emmys, Grammys, Golden Globes and more. Despite his long, successful career in the public eye, not many know the real Garth Brooks. Some of his activities included his bizarre 90's alter ego, scandalous love life, and short-lived baseball career. 
Let's take a look at those juicy details and delve into the secret life of Garth Brooks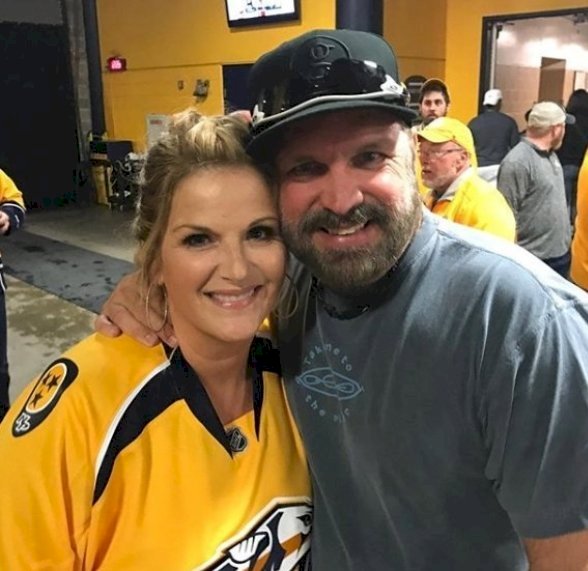 Garth thinks that Youtube is the devil
He is a firm supporter of the anti-streaming movement and has made it public that he applauds artists like Taylor Swift, who has refused to place her music on streaming platforms. Not only does Garth detest Youtube, but it's also Spotify and Apple Music as well. So no streaming via media whatsoever for this artist. 
When Garth agreed to interview with Access Hollywood in 2014, he told their host, Billy Bush, that Youtube is "the devil" they "claim to pay people, but they aren't paying anything." 
"People get millions and millions and millions and millions of views, and they don't get squat. Trust me. Songwriters are hurting."
Garth went on to relate his meeting with the giant of video-streaming. After he discovered that over 100,000 music videos and live performances of his work had been uploaded to the site illegally, he had a chat with his reps. 
"I had the sweetest meeting with [YouTube]. They were all fired up."..."They were the sweetest, and they're all, like, 12. So young! I said, 'I just have the first question: How do you get out?' Silence. You don't. You don't get out."..."keep hammering away — unify, stick together — then music will become the king again, which is what it should be. Music should always be first."
Garth refuses to put his music on Spotify and iTunes
These days, online streaming is our primary source of listening to music or watching films. Digital media is the way to go, but despite this, Garth is one of the handfuls of artists who continue to stand their ground by refusing to make their catalog available on media sites.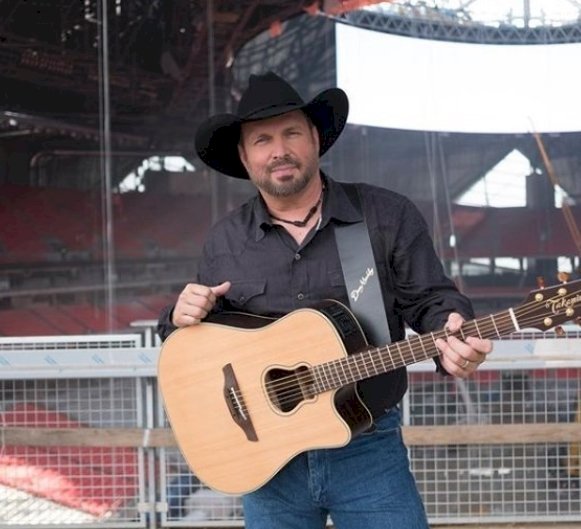 Where does this country singer's hatred come from? Firstly, he doesn't think they pay artists fairly, and secondly, he doesn't want his albums split up into single tracks. That is understandable, so we can sympathize with him on that note.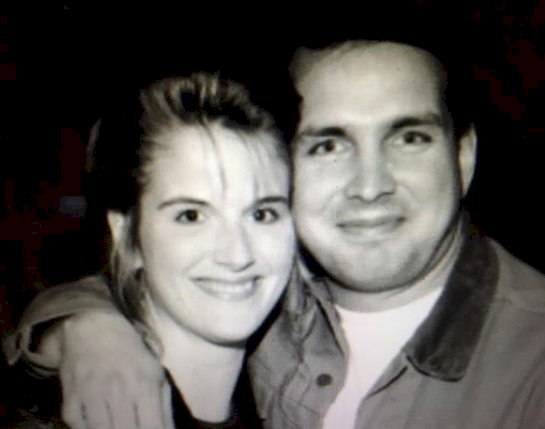 When he spoke to SPIN, he said, "a reflection of who the artist is at that time," and he does not want listeners to pick and choose which tracks they want to listen to. He wants them to buy the entire record and buy the whole album. This will give them the full Garth Brooks experience, and not just a taste. 
Brooks owns all of his master recordings
Garth stands a great chance to make a considerable chunk of money if he changes to the streaming platforms, but he has continuously chosen to stay far away from them.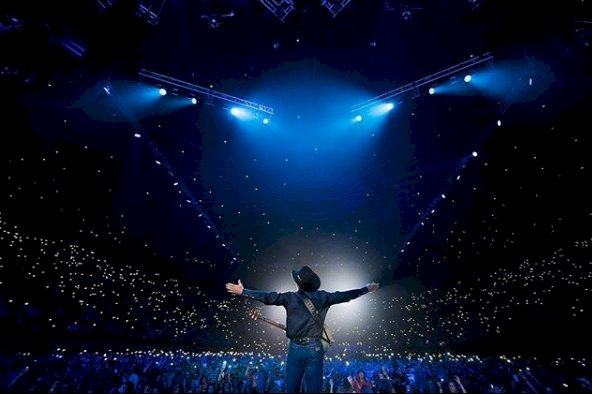 As CAAMA put it: 
"Garth Brooks does not need iTunes, Spotify or any of the other retailers to reach his fans. He's going to be on a three-year tour… He's going to be promoting his record and tour like there's no tomorrow. This will drive fans to one place and one place only: garthbrooks.com. That's exactly what he should be doing. Why should he drive traffic to anybody else?"
Garth signed a deal with Amazon Music Unlimited
Amazon launched its Music Unlimited streaming service in October 2016; it announced that it had somehow convinced Garth to let his subscribers listen to several of his best albums via the new platform. This was a surprise, as Garth was notorious for refusing this method of advertisement.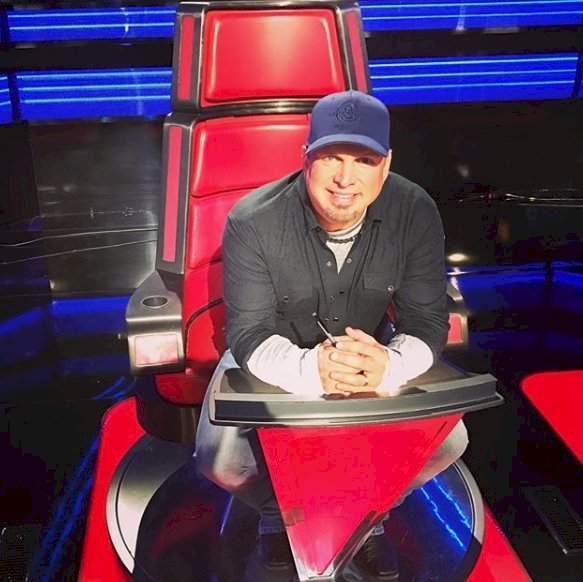 Amazon Music Unlimited said that they would start by offering fans access to their Ultimate Hits and Double Live section, and promised to add more records in the future. The most surprising thing of all was that Garth was willing to promote himself on Amazon's network. 
"It is a joy to work with a company that is all about the customer when it comes to service, and all about the music and its creators when it comes to the music." 
In conclusion, money talks, and if Garth was securing a deal with Amazon via their streaming platform, he was not going to say no to more income. 
Garth cheated on his first wife
When Garth was married to his wife, Sandy Mahl in 1989, she discovered that he was cheating on her. When she threatened to divorce him, Garth had a breakdown on stage while performing live in Sikeston, Missouri, and had to restart the song. This emotional display worked, as Mahl gave him another chance. 
They renewed their vows in 1996, but at the 2000 American Music Awards, things took a turn when Garth addressed his wife and let the world know unsure he was in his relationship as part of his acceptance speech.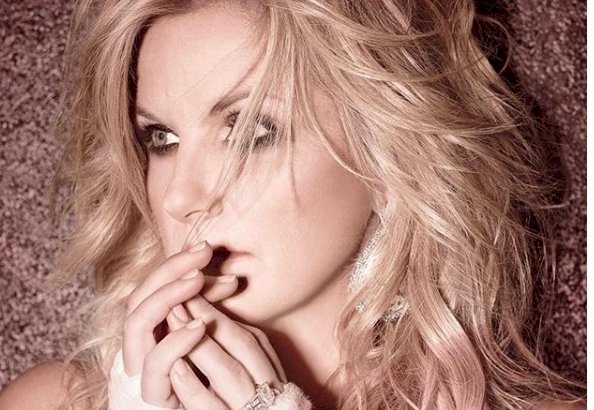 "It's no mystery that our future … we don't know what's going to happen."
After meeting in 1983, their time had come to an end, and in October 2000, they finally called it quits. They had been in a rocky marriage for 14 years, and both agreed that it had been a wise decision for both of them. 
"Sandy and I both agree that we need to get divorced. Right now, we're focusing on the impact it will have on the children and how to handle that best, to remain parents even if we don't remain husband and wife."
Garth fell in love with his second wife while he was married
This looks suspicious, don't you think? While Garth was married, he fell in love with his second wife, Trisha Yearwood. They first met in 1987, while both were married to other people at the time. There had always been rumors of them having an affair, and once they were both single, they flaunted their romance for the public to see.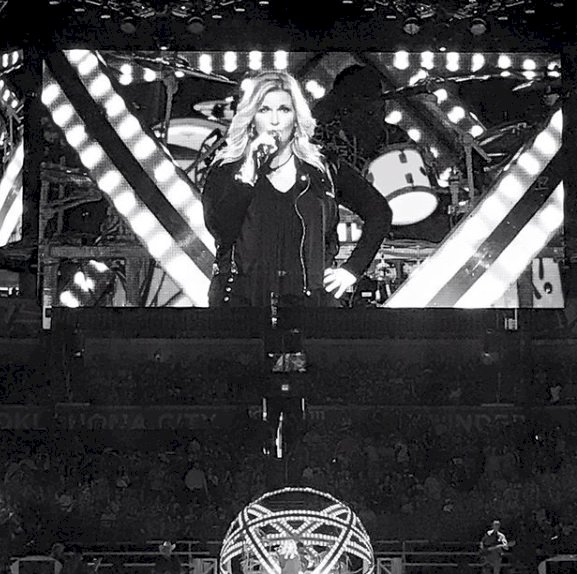 Garth appeared on Ellen DeGeneres's show in 2013 and spoke about how he fell in love with Trisha. The couple got married in 2005, and he revealed that they were first introduced by a friend, songwriter, Kent Blazyhad. Garth explained that at the time, he didn't approach Trisha because he was committed to his vows. This was somewhat ironic, as he didn't paint a pretty picture with his marriage to Sandy Mahl.  
"So you keep hacking, and you work and you work and you work. And then comes that time where you're looking at the rest of your life going, 'How do you want to live it?'"..."I never knew it could be like this. I never knew that everyday you could wake up and feel like this. And I have God and I have Ms. Yearwood to thank for this."
Garth was once banned by TNN and CMT
Strange as it sounds, he was banned due to an uncontroversial clip. "The Thunder Rolls" was a huge hit, and was released in 1990, accompanied by a video that won the CMA Award for Video of the year, but TNN and CMT were not happy with it. In the video, Garth acts out the song's lyrics as he plays the cheating husband who disappears on a stormy night to meet his lover.
His wife decides to get revenge, pulls out a gun, and goes after him. Even though the third verse of the song addressing the "woman's dark plans," were left out of the video, this part was considered taboo to air. So, hinting on the situation of his life had its limits. Makes you wonder if she did go after him with a gun. 
Garth threatened to walk out on his Super Bowl performance
If you remember Garth performing the National Anthem at the 1993 Super Bowl, here is something that may come as a surprise. Just 45 minutes before kickoff, Garth threatened to pull out of the show. "We Shall Be Free" was deemed too controversial, as it features riots, burning flags, and KKK footage. So, Garth reportedly walked out of the stadium with less than an hour to go.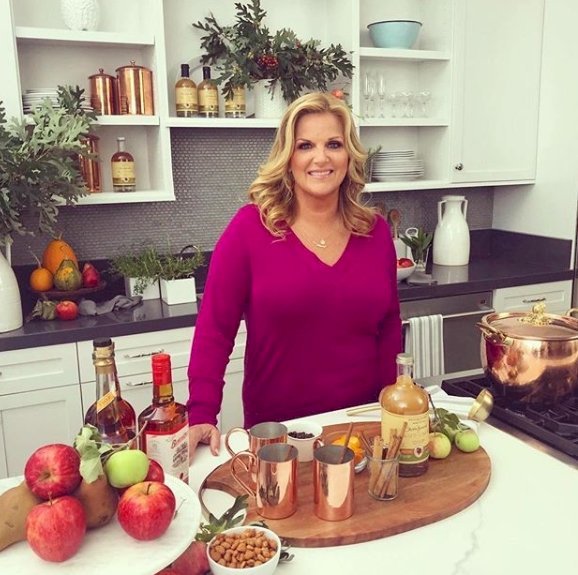 At that time, Bon Jovi was on standby, but organizers finally caved, and Taste of Country reported: 
"The biggest sports event in America was delayed for the first time in its history to show Brooks' video."
A new rule was implemented, requiring all artists singing the National Anthem to pre-record their performances. 
Garth was drafted to join a baseball team.
The San Diego Padres made a shocking announcement when they revealed that they had invited Garth to join spring training "on a non-roster basis." Garth revealed during a conventional press partnership: 
"I'm excited, I'm nervous, I'm scared, and it's going to be neat. Make no mistake about it, I'm out there to play baseball."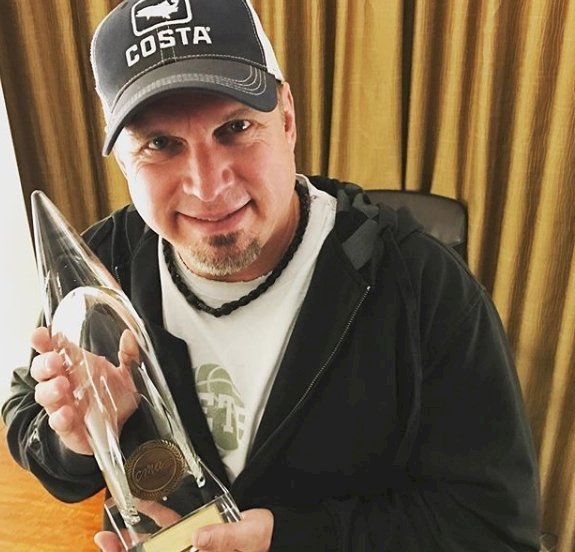 "The fact that people are going to go out there and just kind of laugh and chuckle, 'Oh, Garth, is that chubby cowboy going to try to play baseball? This ought to be fun.' I want people to walk up there and not expect to get what they're about ready to get from me in baseball." 
Garth committed to his role as a switch-hitter, as there was no chance of him being on the major league club. He took a year off his singing career to focus on attending the training sessions in Arizona. 
In 1999, Garth Brooks Presents was released
He performed as Chris Gaines in "In the Life of Chris Gaines," which was a bizarre record about an Australian rock star with an alter ego. The album was meant to set the stage for a thriller film, which Garth was writing himself. No one expected this musician to embrace the role wholeheartedly, and Garth put on an accent and dressed up in leather and eyeliner, totally committing to the character.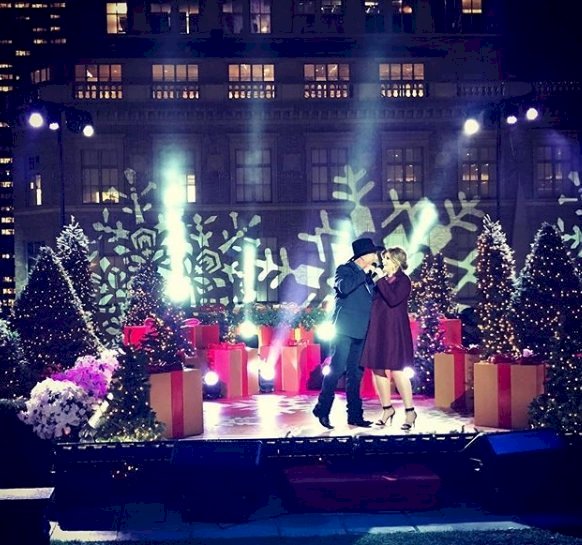 Garth explained to the Los Angeles Times:
"We want people to go into the theater and know Chris Gaines and care about Chris Gaines. The thing I'd like to get across is how serious we are about this."
The project was not meant to be, and they pulled the plug. Garth was sued and TV producer, Lisa Sanderson, filed a lawsuit against him for being vindictive. She stated:
"Garth was a paranoid, angry, deceitful and vindictive man who will turn against those closest to him on a dime."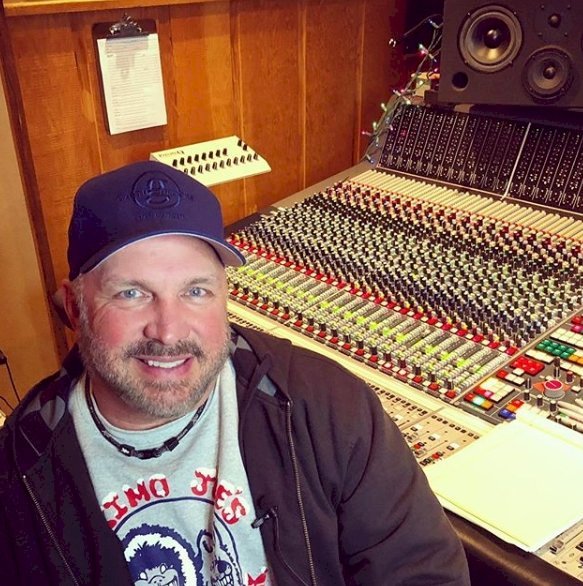 Lisa claimed that she was hired to help launch Garth's acting career, but he made such extravagant demands such as wanting to be the star in Saving Private Ryan, that he lost the opportunities she had lines up for him. In the lawsuit, which TMZ obtained, Sanderson demanded "$425,000 in unpaid bonus and salary, as well as punitive damages."
Eventually, Garth won the lawsuit, as the jury agreed that Lisa was the one who owed the country star money, which included interest, legal and collection fees. Garth claimed that Lisa had lent cash from him, but stated that it was a gift. The verdict concluded that this money was a loan, and Garth was in the clear. 
Garth surprised two Canadian fans with an extravagant $50,000-plus gift
Not only is Garth the best-selling solo album artists of all time, but he has also achieved many milestones while traveling. He sold 5 million tickets to his 2017 tour and visited 60 cities before hitting the five million mark in Edmonton, Canada in July. 
While in Rogers Place in Edmonton, he was joined on stage by Ticketmaster, who presented the musician with a commemorative plaque. He was, of course, overwhelmed, and thanked his loyal who have supported him.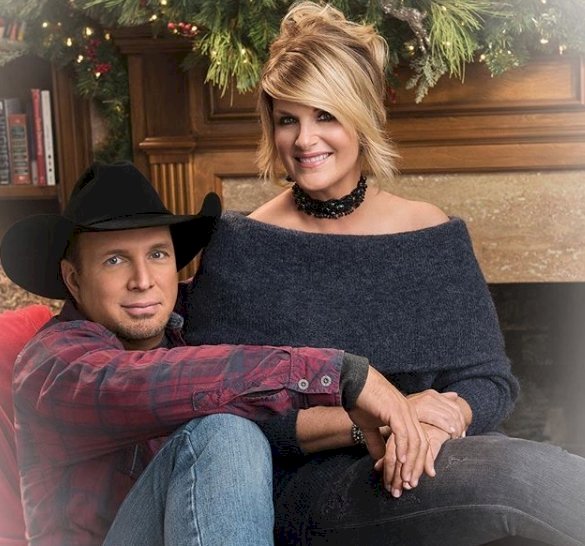 The lucky fan and their partner, who bought the five millionth ticket, got a pleasant surprise. The couple received a seriously extravagant "Thank You" gift from Garth. This package included a Lexus SUV, a Nissan Truck, a $5000 Amazon shopping spree, a $5000 Edmonton Mall shopping spree, a trip for two to the Wynn Hotel in Las Vegas and plenty of Garth Brooks & Trish Yearwood merchandise. Wow, Garth, what a gift! 
That was amazing! Imagine getting rewarded for being a fan of such a colossal scale. This goes to show that Garth truly loves his fans. If you're a fan of Garth, we hope you enjoyed this inside scoop of his secret life and got to know him a bit better. Remember to share this with your friends and family, and keep up to date with the inside scoop of your favorite musicians and stars.