Ed Sheeran's Security Guard Goes All In Trolling The Super Star, And People Love It
Subscribe to our Google News >>>
It is hard to believe that the employee of a celeb can be more famous than his or her boss on the social networks, but that is precisely what is going on with Ed Sheeran's security guard, Kevin Myers. Since this guy opened an account on Instagram on April, 7, he has racked up almost 1 million followers. Find out more details about this cool worker that keeps the singer safe, but also trolls him a bit!
1.  @securitykev was hired in 2015 when Ed had the uncomfortable experience of having a fan that got too 'grabby.' However, now more than a security guard, Kevin has become his P.A (Personal Assistant), according to the description in his bio.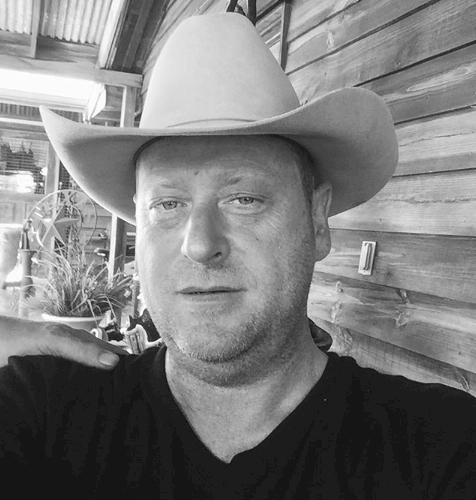 2. So after two years, the singer of Perfect and Kev have developed a relationship that goes beyond a boss-employee one. The connection and love between the two are evident, as you can see in the picture below.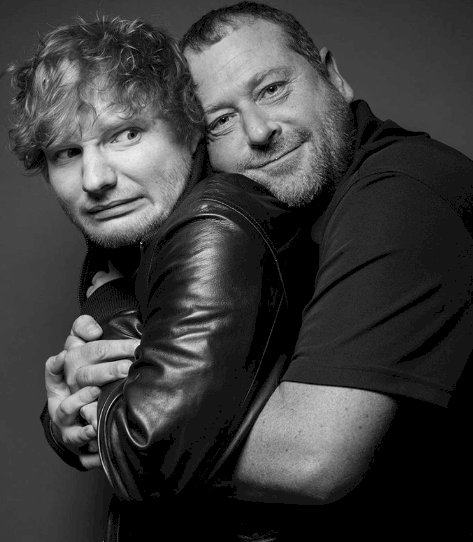 3. His followers are devoted fans of his witty quotes, and the number keeps on raising. In this picture, Kev is thinking of how much money he can make from his 'Insta' account. We bet that it could be a hefty amount.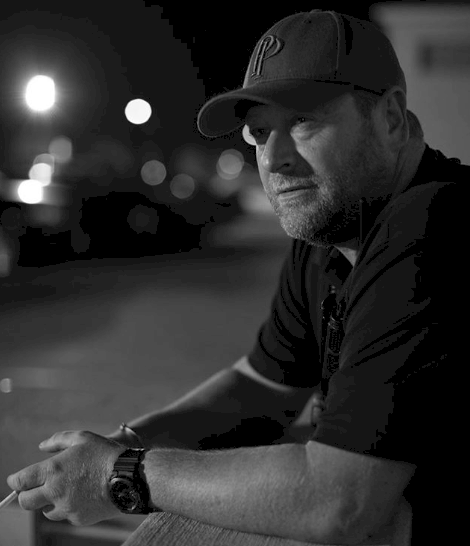 4. Within only one week, he could gather 250k followers. So to celebrate, he got his bondman to serve him some expensive 'water' to hydrate himself. Being an 'Insta Champion,' as Sheeran call him, can be such a strenuous job.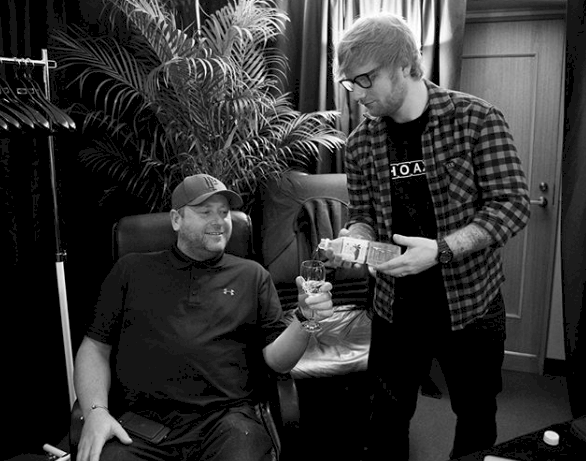 5. Sheeran and Myers have had exciting and funny moments together, like the time they went skiing to a beautiful place. Kev and the girl look lovely, but looking at the singer's face is clear that they were enjoying their time there.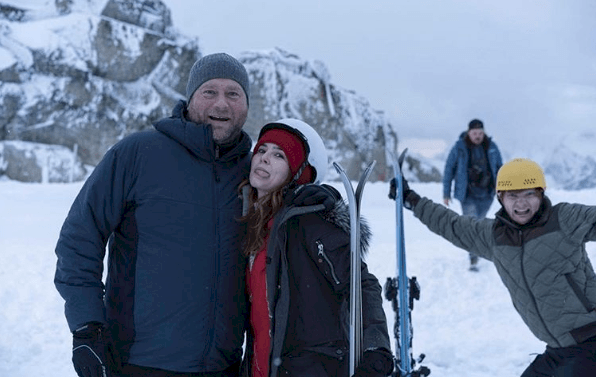 6. Or the time Kev and his bae had a 'romantic' getaway to a stunning beach, but they had separate rooms tough. The guard bragged about the tan he got, and his boss didn't. No sun can take away the whiteness out of the Briton.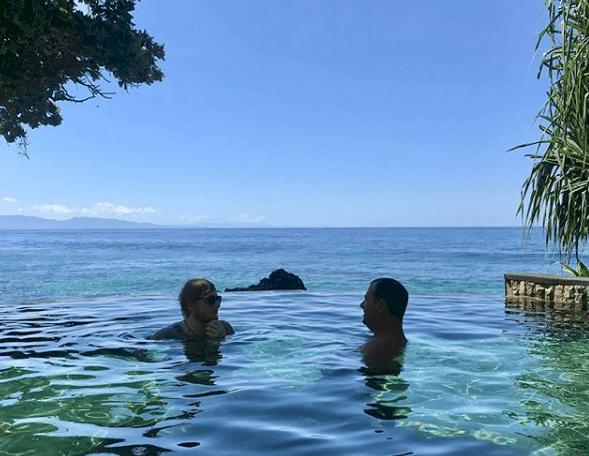 7. They also had the opportunity to go to Japan together some months ago. The 27-year-old composer seems to be having a wonderful time hugging a female company. Maybe Kev was a little bit jealous of his happiness?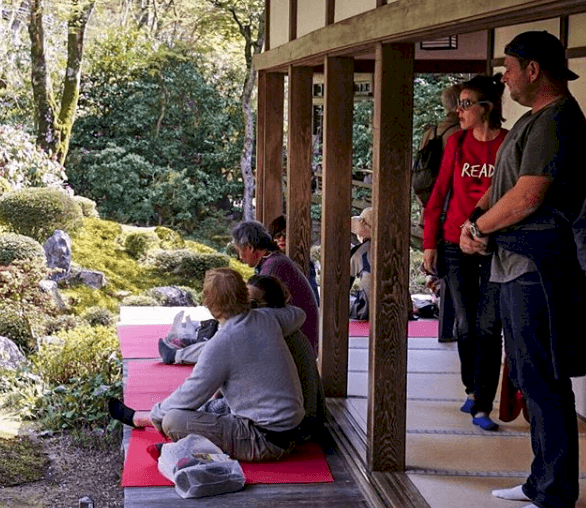 8. The boss and his worker usually go to the usual places around the city to grab something to eat. However, the poor Kevin seems to be very hungry, but now we understand it is because Ed ate all the hotdogs.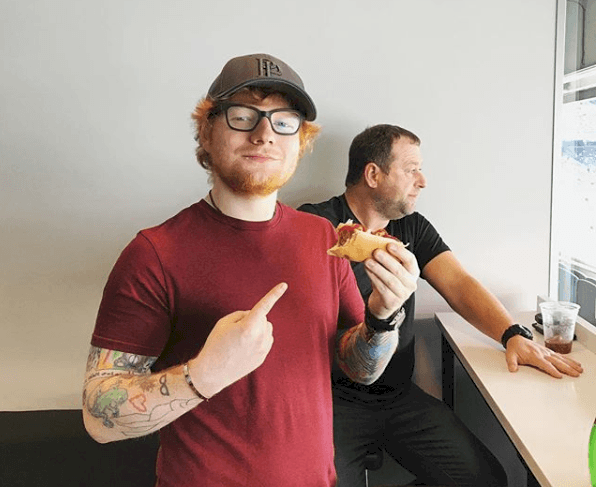 9. But this couple also enjoys some cuddling time after having a busy day. Of course, being a famous singer, guitarist, and songwriter can be very exhausting, so it is great to have a rare moment with your PA.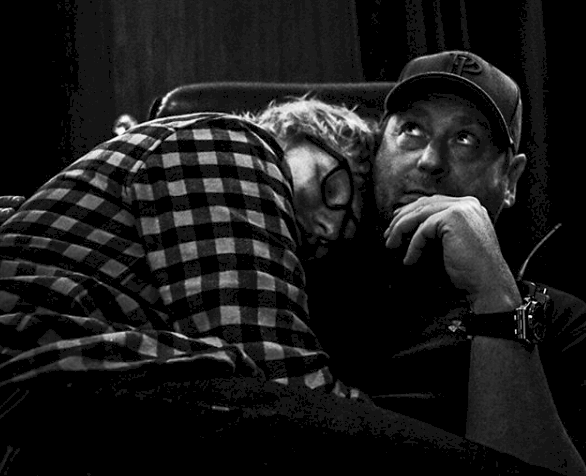 10. But not everything is relaxing for Myers. He is getting paid for keeping Ed safe, and that is precisely what he does. Even when the Halifax native seems to be enjoying some drinks with a couple of friends, Kev is watching.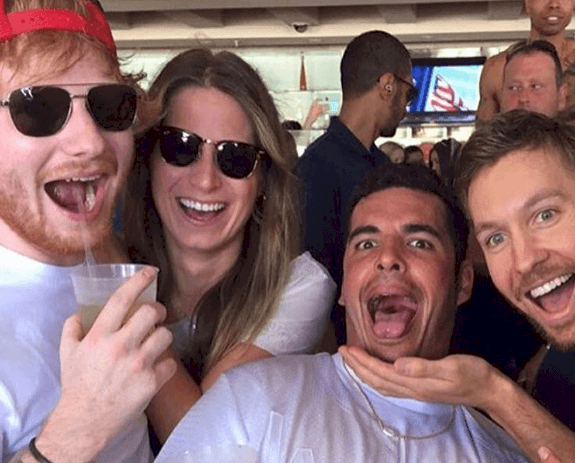 11. And even when the party group appears to be bigger and with more drinks, but there are no dangers around, Myer is forever watching. Often, his photos are of him peering out from the background in crowds.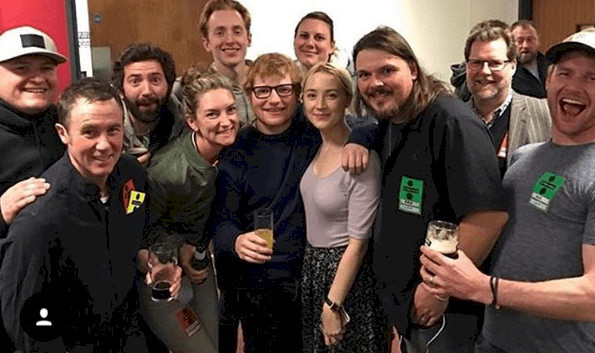 12. It does not matter if Ed is having a quiet dinner at a sushi restaurant in Tokyo's downtown with some mates. Kev would always turn up to make sure he is alright, especially if someone orders a legend from the menu.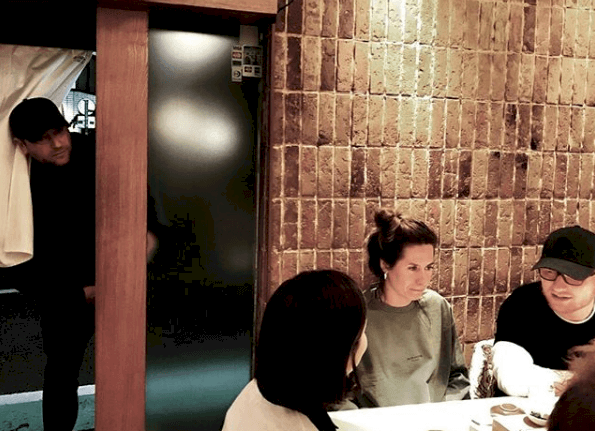 13. Of course, working hard all day and night long can give you certain unpleasant smells. Kevin, however, calls it a new scent that will be in any store around the world soon. Ed is already trying it, and he seems to like it.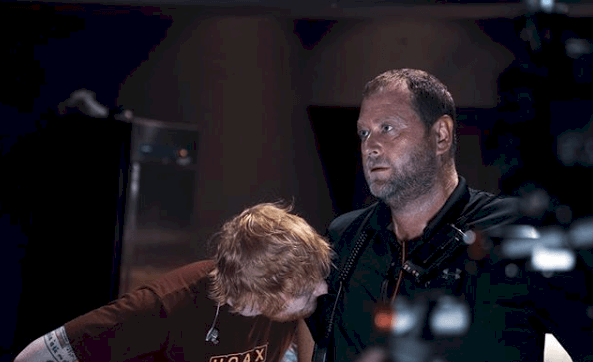 14. When you are an employee, sometimes you have to do things that are not even related to the job you were hired for, but well, you gotta do what you gotta do, and this guard for sure know what that means. He even has to be a photographer.
15. But not everything is working in Kev's life. There are certain benefits from having a musician as your boss. You can have guitar lessons for free from an expert in the field. Now we wonder if Myer learned at least a couple of musical chords.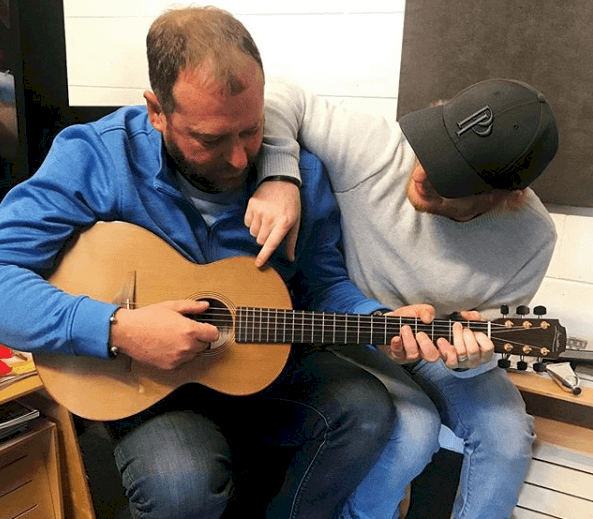 16. But instrument classes are not all.  He recorded an official England song along with his bae in Croatia, but we would love to know what is the result of that recording. Maybe it does not sound that bad?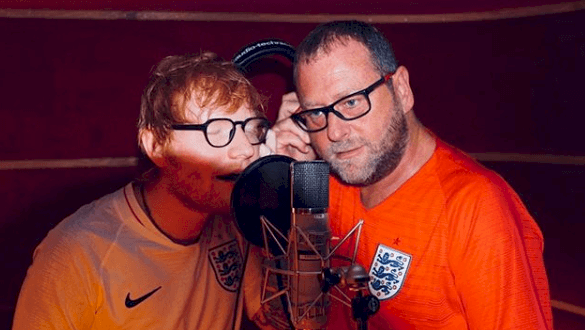 17. And we cannot forget the tough life he has for joining his employer to every trip around different countries around the world on a private jet. Someone has to do it, and he is the 'daddy,' so who else could?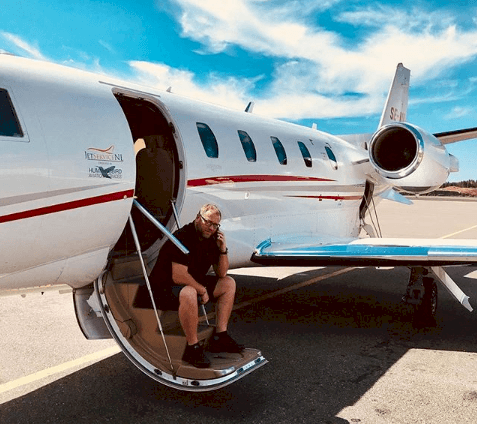 18. And he has even had some tastes of fame during Sheeran's concerts in France. We don't doubt that with his popularity on Instagram, the audience would love him as well. In the end, he is not the daddy for no reason, right?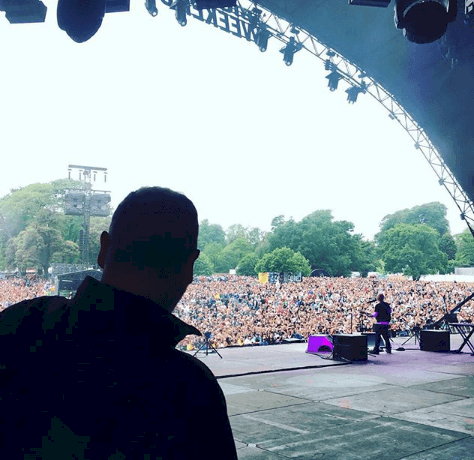 19. But even the richest and the most famous ones have certain issues trying to remember whether they unplugged the kettle before they went on tour. We guess he'll find it out if the fire department calls him in a few days.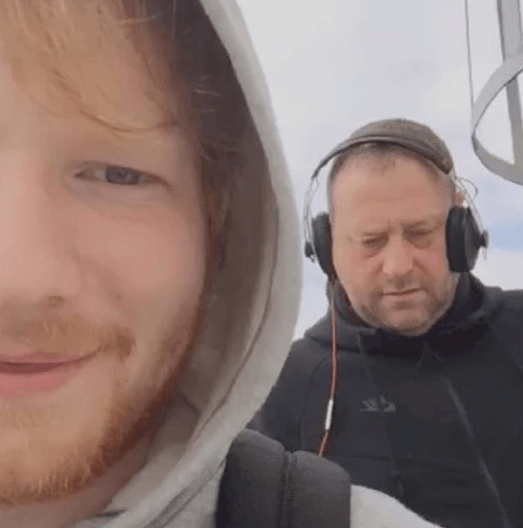 20. And these two are even shocked to look at the future and find out that the security guard has a bright future as a social network sensation. He will go from 'PA to the star' to 'Instagram influencer' by the end of the year.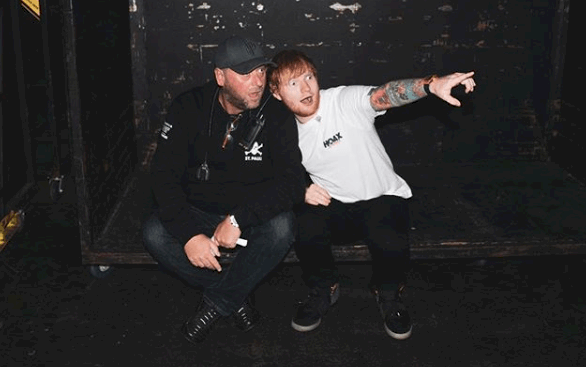 21. But the most fantastic thing about Kev Myers and Ed Sheeran is the bond they have together and the unique and exceptional ways they show their affections. Wouldn't you like such a wonderful boss? We bet you do.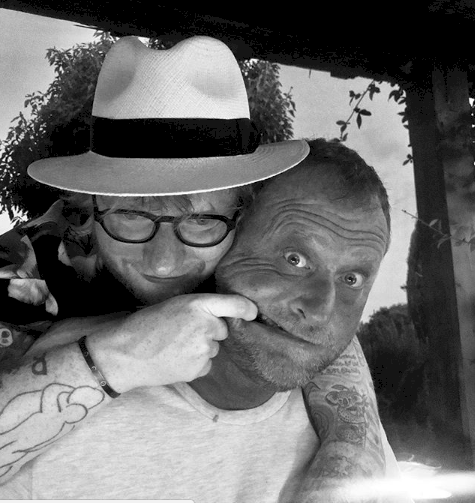 Ed and Kev definitely show that a boss and an employee can be friends. They are together most of the time, and in that way, they have become almost brothers. If you would take delight in a relationship like this at work, share it with your friends and beloved ones!