Arissa Le Brock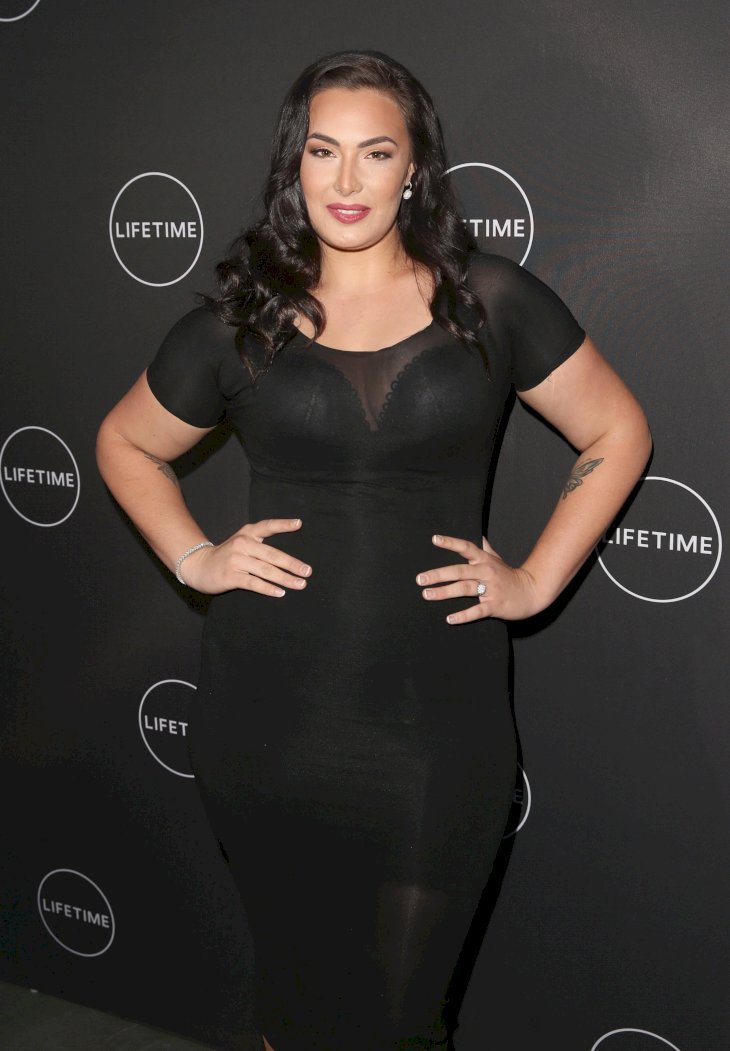 Content
| | |
| --- | --- |
| Full Name: | Arissa Le Brock |
| Date of Birth: | July 24, 1993  |
| Place Of Birth: | United States of America |
| Zodiac Sign: | Leo |
| Age: | 25 Years Old |
| Height: | 1.93 m |
| Professions: | Reality TV Personality, actress, and plus-sized model |
| Famous As: | Appearing in "Growing Up Supermodel" |
| Social Media: | Twitter, Instagram, IMDb |
Who is Arissa Le Brock?
Arissa Le Brock is the daughter of action star Steven Seagal and British-born model-turned-actress, Kelly LeBrock. She is a plus-sized model and actress best known for her role in the reality TV show, "Growing Up Supermodel."
Early life:
Arrisa Le Brock is the third child and second daughter of Steven Seagal and Kelly LeBrock. She was born in 1993. Le Brock has two older siblings, Annaliza Seagul, who was born in spring 1987 before their parents got married, and Dominic Seagul, who was born in June 1990. A year after Arissa was born, her mother filed for divorce stating irreconcilable differences as her reason.
The details of the divorce were splashed across the media. The public circus eventually led to Kelly LeBrock's decision to move away from Hollywood. She even got rid of the television so that her children would not have to see their parents in the media. They moved to LA where Arissa and her siblings grew up on her mother's Santa Ynez ranch.
Even though they had moved away from Hollywood, her mother had a number of famous friends who would visit them from time to time.
Career:
Arissa was introduced to the modeling world at a young age. Her mother had been an iconic model in the 1980's and the passion for the career rubbed off onto her daughter. 
Arissa does not have a traditional model's frame, but she is quite content with the way she looks. She chose to embrace her body and follow her dreams and has been quoted to have said, "I was proud to be a vivacious, curvy woman, as she taught me that beauty is in the eye of the beholder. When I didn't always feel that way, I would remind myself of my mother's words."
In her senior year, Arissa used graduation as a chance to start her portfolio. She used the photographs from the day to land her earliest modeling jobs.
Arissa proved her modeling skills when she took part in a photo shoot that paid homage to her mother's breakout movie. In 2017, she was photographed for the New York Post in a recreation of Kelly LeBrock's famous scene from 1984's "The Woman in Red." 
She has openly discussed the dark side of the modeling world and also encourages girls to love themselves for who they are.
Since 2014, her modeling career has been on the rise after she appeared on the cover of "PMM." Then in 2017, she was recruited by Indian fashion designer Mac Duggal for his This is Why I'm Fabulous campaign during New York Fashion Week.
In the same year, Arissa and her mother were also cast in the reality TV show, "Growing Up Supermodel." 
Personal life: 
Arrisa is a white belt in martial arts and has a celebrity crush on Charlie Hunnam. Her relationship with her father hit rock bottom after he was unsupportive of her role in the reality TV show and told her she was making a mistake.
Movies/Series

:
Trivia:
Daughter of Kelly LeBrock and Steven Seagal
She has five half-siblings from her father's side