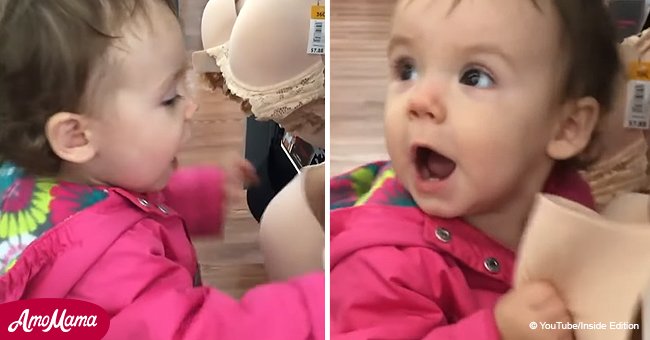 Adorable footage of baby in a shop thinking a bra is a pair of breasts
While shopping at Walmart, a cute toddler stopped in the middle of the lingerie section of the store when she mistook the nude-colored bra on display as a pair of breasts.
The hilarious and adorable moment was recorded on video by the child's mother, who was rather amused that her child tried to nurse from the bras hanging on the racks.
Little Emmy must have been hungry while they roamed around at Walmart at the time.
At 14 months old, Emmy was brought by her mother, Erika Baudendistel, at the store do some shopping.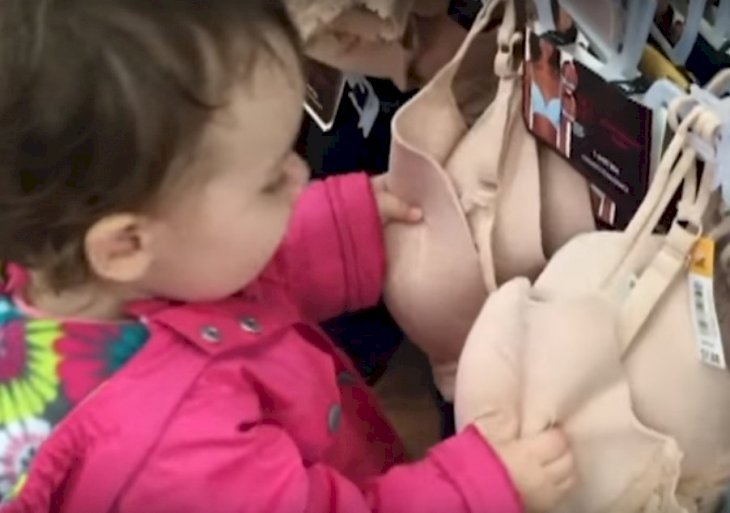 Source: YouTube/ Inside Edition
Follow us on Twitter at
AmoMama USA
for more viral stories and videos.
Baudendistel stopped by the undergarments aisle, and Emmy's attention was diverted at the bras hanging on the bottom rack.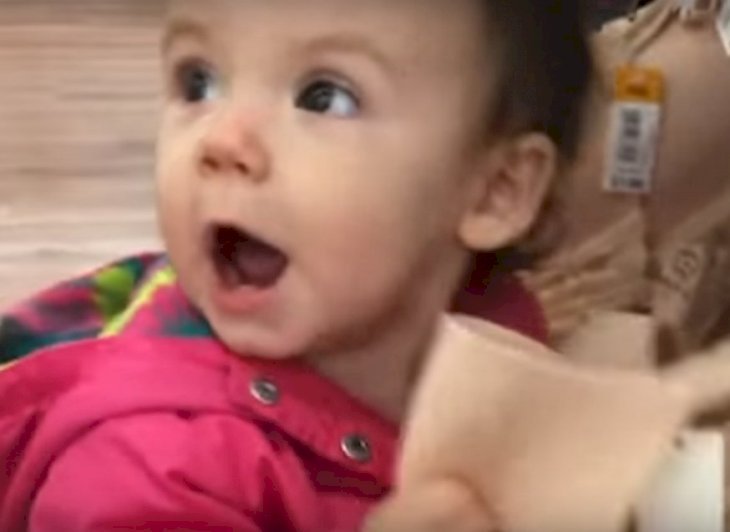 Source: YouTube/ Inside Edition
Emmy can be seen grabbing one of the nude-colored bras and trying to squeeze it. At some point in the video, she crouches down and tries to breastfeed.
Speaking with Inside Edition, Baudendistel said through a video call, "She just happened to walk up and start touching 'em, poking 'em, and I thought she was gonna yank it right off like she normally does and then she went for it."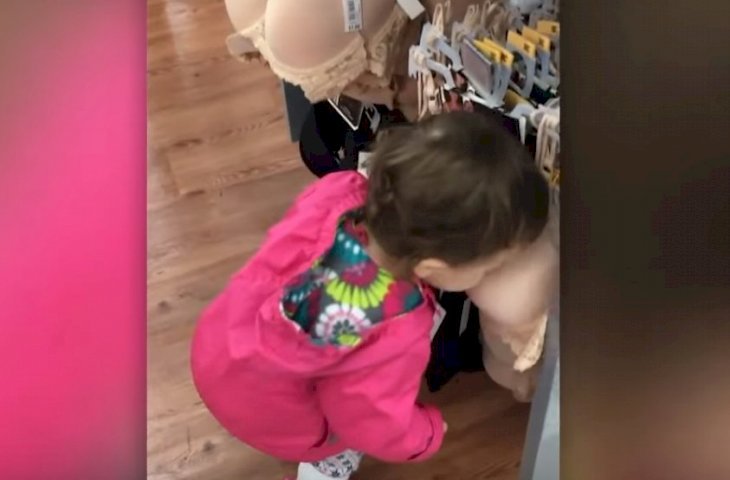 Source: YouTube/ Inside Edition
"I was like, 'That, that's not me! That's not mommy! But okay...!'" she
continued
.
Baudendistel soon realized that her daughter must have thought the bra was a pair of actual human breasts and went ahead and captured the hilarious moment.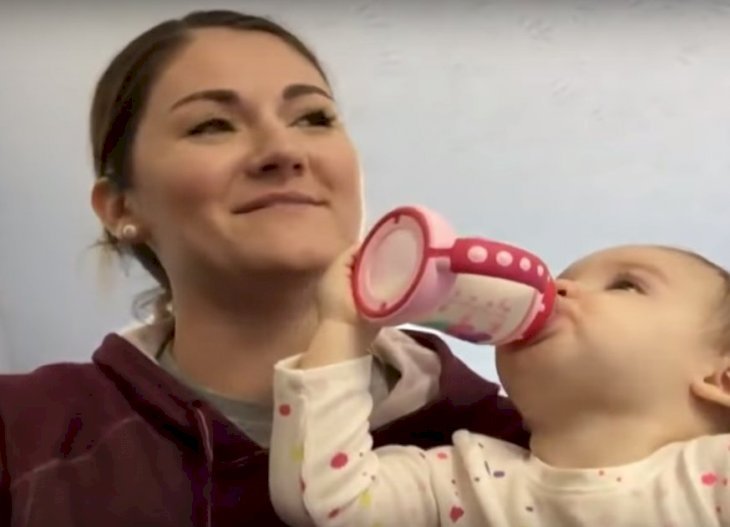 Source: YouTube/ Inside Edition
"When I asked her, she's like, 'Yup! Those are boobies!' I was like, 'All right, well, that's what you think that is so,'"
said
the amused mother.
With how adorable little Emmy was being, it came as no surprise that the video of her at Walmart became a hit on social media.
In another story, this baby boy also became viral when he started copying his father as they both sang the national anthem.
At one point, the baby started lifting his arms, closing his eyes, and singing with full emotion.
Please fill in your e-mail so we can share with you our top stories!