Andrea Bocelli and his handsome son charm 'DWTS' audience with their unbelievable singing
World-renowned tenor Andrea Bocelli and his equally talented son, Matteo, stopped by "Dancing with the Stars" to perform their new song "Fall On Me."
As shown in a video uploaded to YouTube, the father-son duo totally owned the stage as they performed the song, which is from the upcoming movie "The Nutcracker and the Four Realms."
Playing the piano side-by-side, Andrea, 60, Matteo, 21, stunned the audience with their soulful voices.
The lucky members of the audience could barely contain their tears as the two exemplary vocalists sang their hearts out. It's hard not to have goosebumps listening to the father-son pair's powerful voices.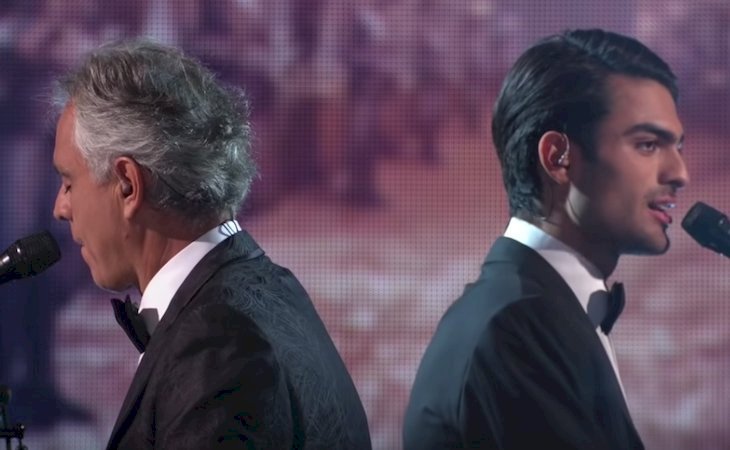 Follow us on our Twitter account, @amomama_usa, to learn more and scroll down to watch the video below.
PRAISES FROM FANS
The video of their duet, posted online on October 22, 2018, has racked up more than 100,000 views and dozens of comments from adoring fans.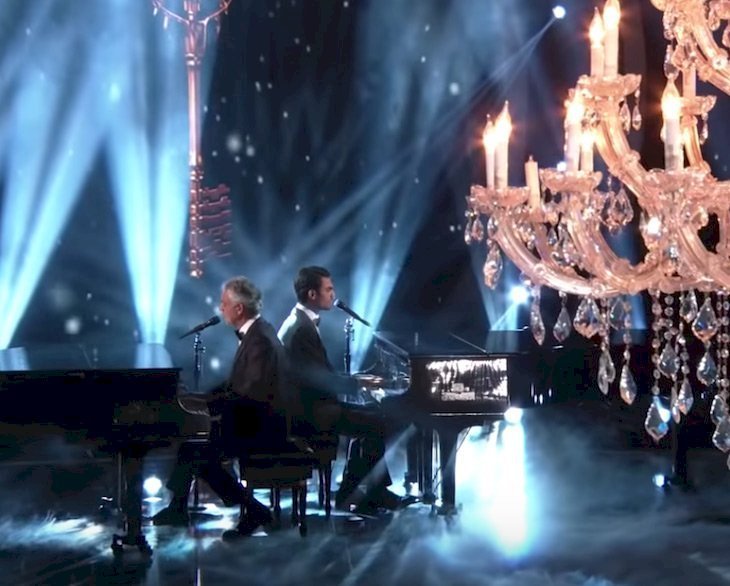 "I absolutely LOVE Andrea Bocelli!! This duet was amazing!!" commented a fan.
"I had the privilege to see them live yesterday at the BELL CENTER in MONTREAL. Powerful....spectacular.....emotional and absolutely stunning performance!!!" commented another one.
"Professionals both on a world stage: this is what it sounds like," another one wrote.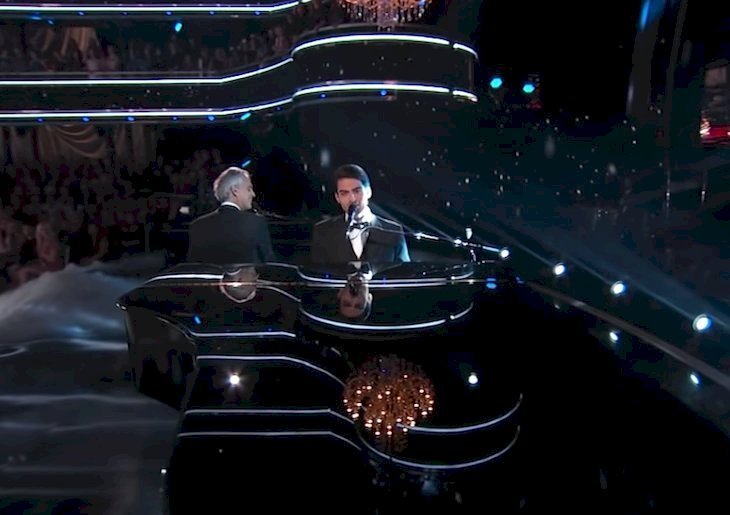 In an earlier interview, Andrea expressed how proud he was of his son.
"Matteo was raised on 'bread and music.' While in high school, he also studied piano at the conservatory (where he is now studying opera). He is passionate about opera and has already performed in serious venues. He seems inclined to follow his father's footsteps, even though an artistic career is made up of many things, at times unknowable, and cannot certainly be devised at the drawing table," he said.

A MEANINGFUL SONG
The music video for "Fall On Me", which is Andrea's first duet with his son, was released on September 22, 2018.
The song is a tribute from father to son and vice versa. In the emotional clip, the pair sings in both Italian and in English as they play individual pianos.
Last month, Andrea released a music video where he performed with Matteo.
On his YouTube channel, Andrea wrote: "Anyone who is a parent, anyone who knows the precious responsibility of being a mother or a father, will fully grasp the meaning of this piece. 'Fall On Me' is the first time I have duetted with my son Matteo Bocelli"